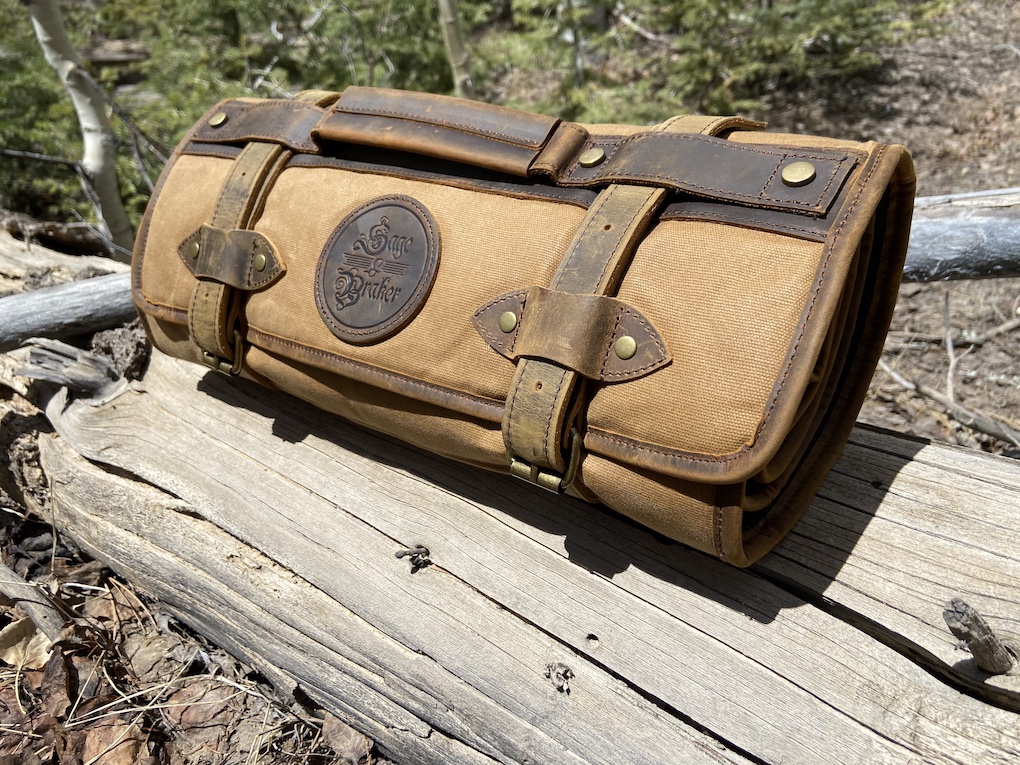 Rambling Review: Sage and Braker Gun Cleaning Mat
Why:
As much as I love hunting and fishing, there's something wonderful about coming home, seeing my family, and planning the next adventure. Typically there's a fair bit of cleanup involved after a hunting trip – unloading the truck, sorting and storing gear, and possibly taking care of meat if I was successful. When the season is all over, the last item to get cleaned and stored is the firearm. There's nothing quite as satisfying as stripping down a gun, cleaning it thoroughly, and storing it safe and sound for the next hunt. Sage and Braker has vaulted onto the scene as one of the premier players in the firearm cleaning arena. I've used a bunch of their products before and they are all exceptional, but I was finally able to get my hands on their Sage and Braker Shotgun and Rifle Gun Cleaning Mat. It's a beauty.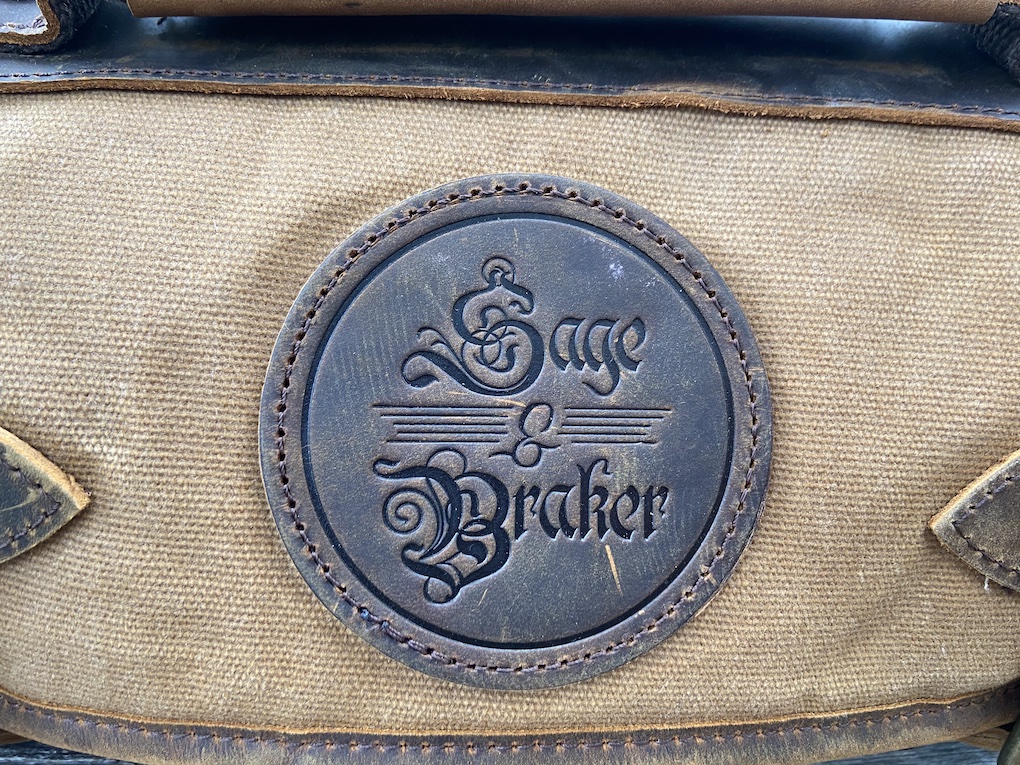 First impressions:
The Materials – The Sage and Braker Gun Cleaning Mat is made of a thick 12 oz waxed canvas, trimmed in crazy horse leather, and the gun cleaning side boasts a heavy wool face.
Pockets – There are four spacious pockets with snap closures that allow all of your gun cleaning supplies to be kept on hand.
Roll Design – The whole gun mat rolls up and is secured with heavy duty brass buckles, keeping all your gun cleaning items and surfaces neat and tidy. Perfect to toss in the back of the truck and not worry about.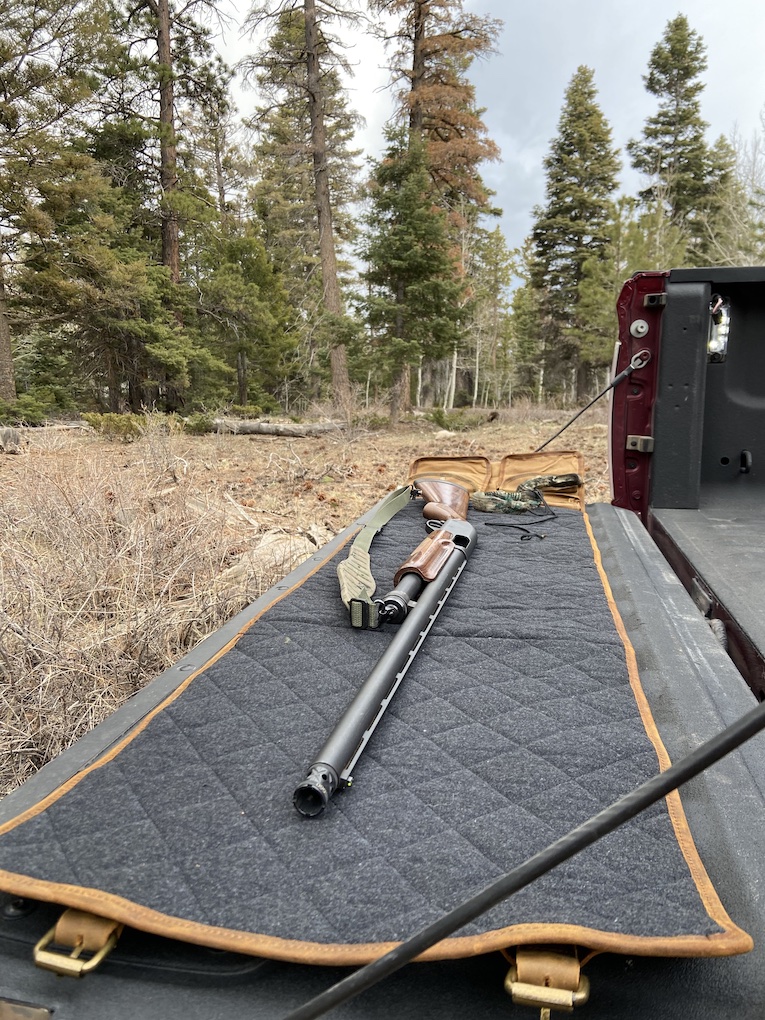 Field Use:
For many years, I had an old pink towel that served as my gun cleaning mat. I don't know where it came from, I just knew it wasn't one of the good towels, and my wife wouldn't mind it getting gun oil all over it. The Sage and Braker Gun Cleaning Mat is a huge step up from that raggedly piece of cloth. The quilted wool face offers a large cleaning surface with plenty of room to layout and break down a firearm. Wool has the ability to naturally repel liquids, keeping solvents from absorbing into the gun cleaning mat. Whether it's on a tailgate or the kitchen table at home, it is extremely convenient to unroll the mat and access all the items in the pockets.
The Sage and Braker Gun Cleaning Mat has an extremely rugged yet classic feel about it. The combination of waxed canvas, leather, wool and brass buckles gives gives a great look to a utilitarian piece of gear that will see years of use and someday get passed down to the next generation.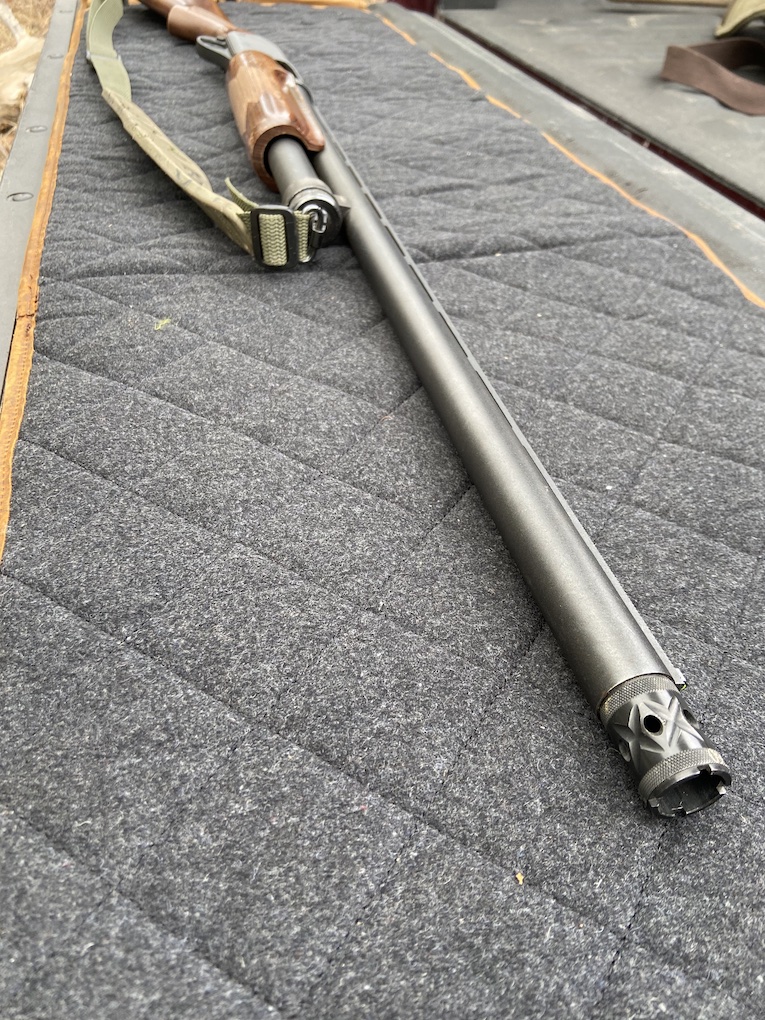 Pros:
Made with quality components and attention to detail
Pockets for plenty of storage
Rugged roll design
Extremely functional
Cons:
Price – but when you consider this mat will last a lifetime, it's a fair price.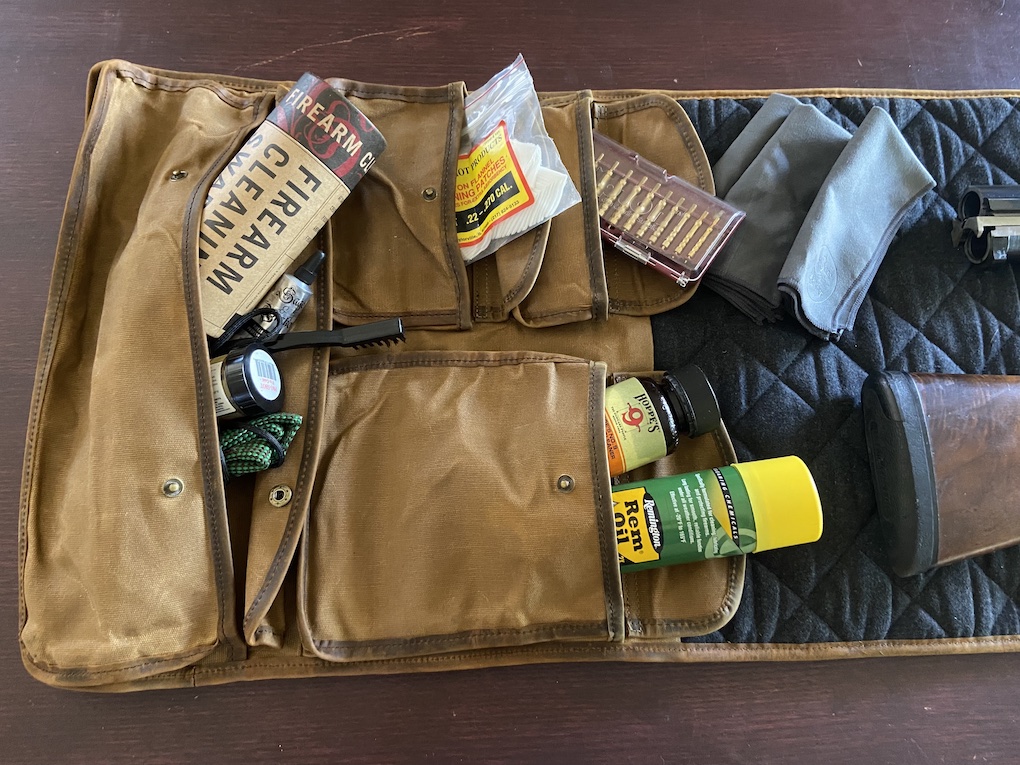 Prognosis: I cannot say enough good things about the Sage and Braker Gun Cleaning Mat. This is the perfect gift for the outdoorsman or firearms enthusiast in your life.
* Disclaimer:
The reviews at Arizona Wanderings are my honest opinion. Arizona Wanderings is not sponsored by or associated with any of the stated companies and is accepting no compensation, monetary or otherwise, in exchange for this review. My independent status may change in the future but, as of the date of publication, no relationship other than described above has been pursued or established.