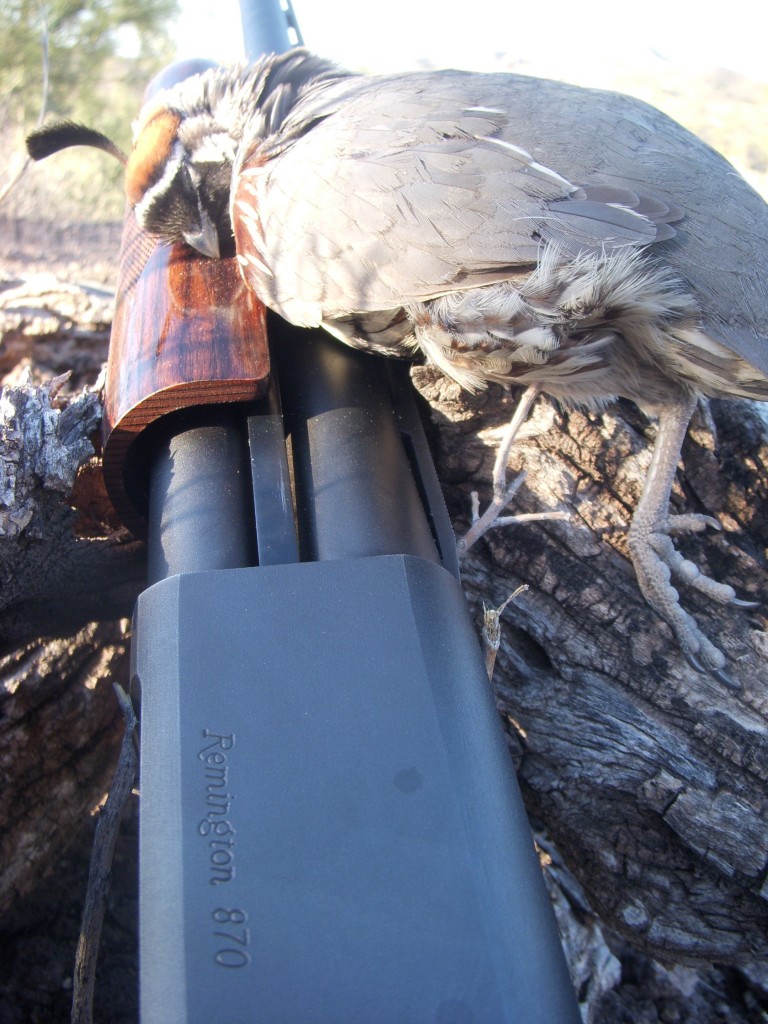 Today, the Arizona quail season officially begins again. Technically, I am at work, so tomorrow will be my first day in the field. My buddy, Austin, and I have unceremoniously hunted the same spot these past several years on the first Saturday of the season and so far this canyon is pretty kind to us. Usually by the end of the morning, we realize that we are far too out of shape, can't hit the broad side of a barn, and October is still way too hot to be out scrambling over rocks and picking cacti out of your boots.
So while all of you hunters are out there skipping work to be the first in the field, I will tip my cap to you and plod off to work. Best of luck on the opening day. Shoot straight. Hopefully by Monday, I will have a nice little post with a beautiful Arizona sunrise and a couple of Gambel's quail in the game bag.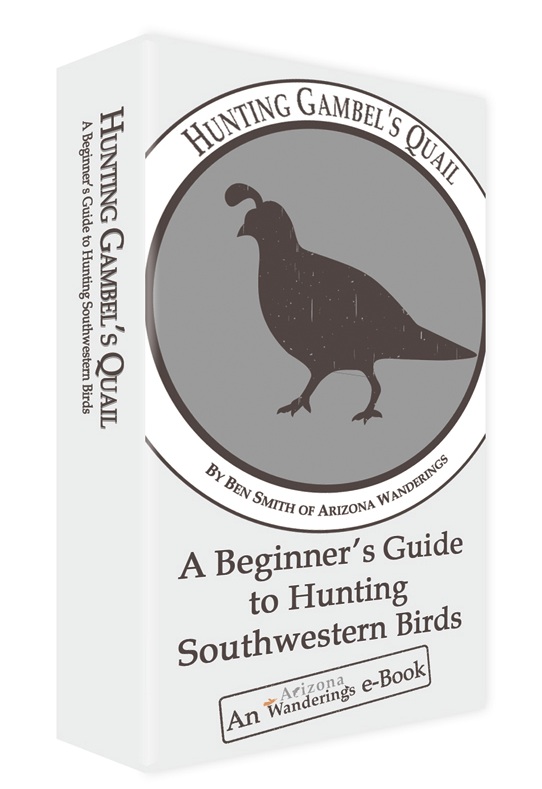 Don't forget that if this is your first Arizona Gambel's quail season or the first time you have been out in a while, swing by the Arizona Wanderings shop and pick up your copy of the Hunting Gambel's Quail E-book.
If you happen to get out this weekend, leave us a comment on how you did. The Arizona quail season runs from September 30,2011-February 5, 2012. Let the fun begin…