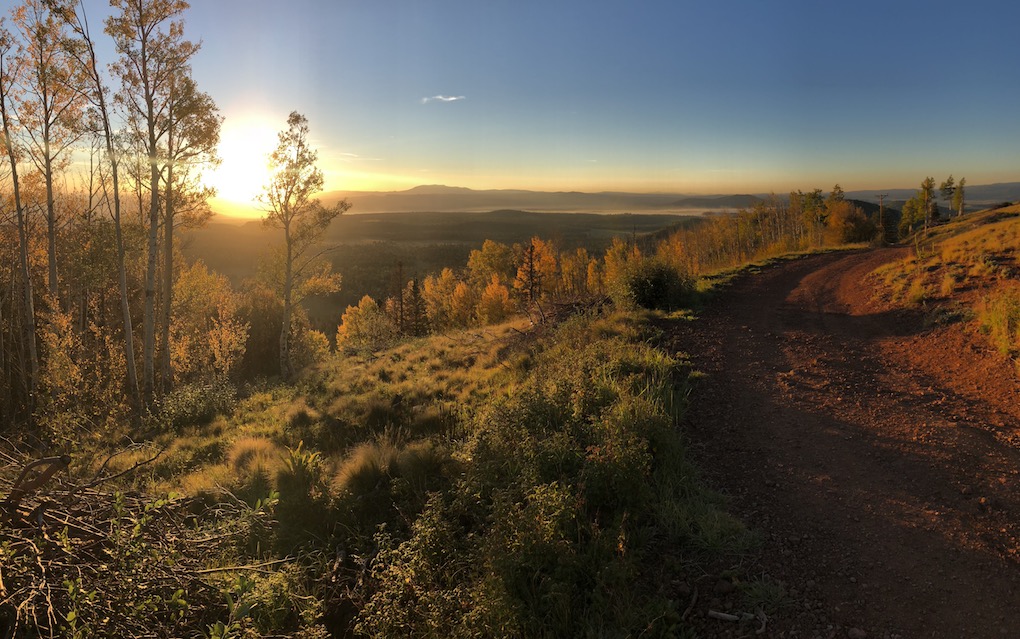 The elk bugled all night long which made sleep hard to come by. My little brown shorthair remained in a tight cozy ball next to me in the tent, snoring away while a bull worked cows in the adjacent meadow.  We all woke early, anxious for the hunt ahead, and huddled around the tailgate eating oatmeal and discussing the plan for the day.
I had been out on several Arizona blue grouse hunts over the past few years without success. With Sunny dog joining our family, I jumped at the chance to join my buddies, Kyle and Sheldon, on a trip to the White Mountains in search of this high country bird. We put Sheldon's seasoned French Brittanys and Kyle's GSP on the ground while Sunny tagged along. Our second push of the morning yielded a large covey of blue grouse. Although the birds flushed wild, we were able to follow up and put a bird in the bag each. I was beyond ecstatic when Sunny retrieved the bird, and felt boundless joy and pride to see some of our training pay off.
We spent the rest of the day exploring a few more spots without any luck.  But with a tired, happy pup and a bird in the cooler, it didn't matter much to me. On the long drive back to town, I reflected on the day. It's hard not to have a smile on your face after spending time with good friends in the mountains and following your dog through the aspens with a shotgun in your hand.