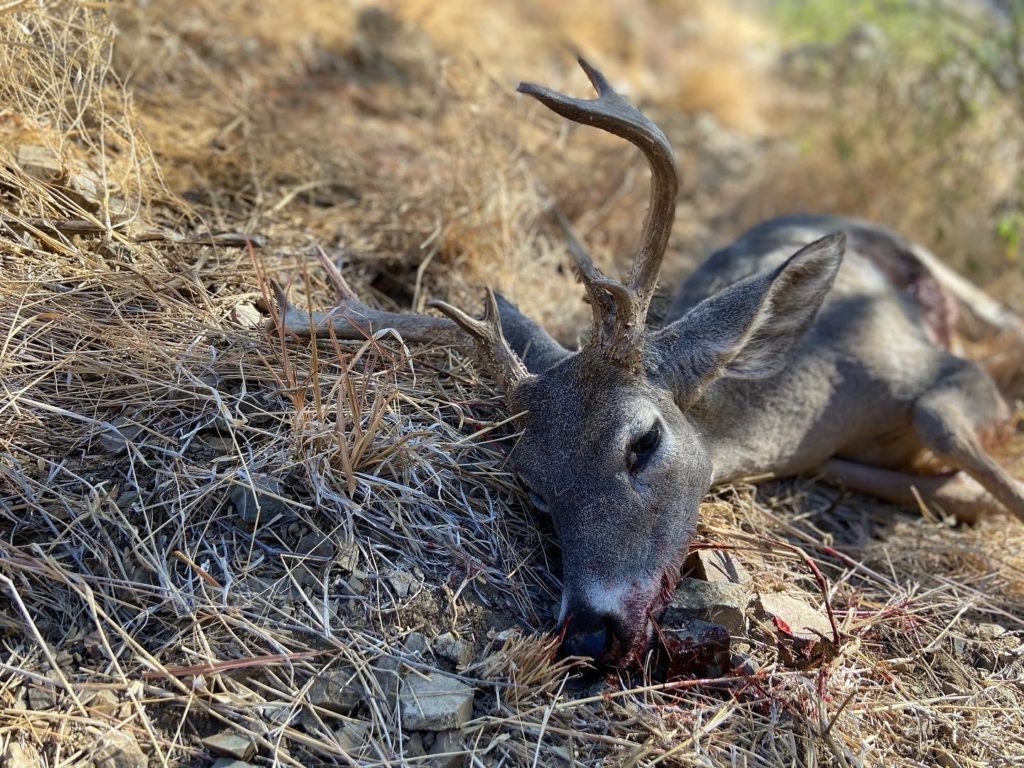 Within the first few moments of daylight, I spotted this buck feeding into the sunlit hillside about a mile away. At that distance, I could see he had a mature frame, and with wind and rain in the forecast, I took but a moment to pack my gear and take off after him.
The prickly pear cactus and cat claw hiding amongst the waste high yellow grass grabbed at my clothing as I hiked briskly through the canyon. I slipped and slid over the loose rocks and finally worked into a position amongst a small cluster of trees where I could see the hillside that the buck had been feeding on.
Ten excruciating minutes passed while I scanned the landscape looking for any sign of the deer. Every conceivable scenario played out in my mind and I had almost convinced myself that the buck had simply fed over the hill, until he stepped out at 275 yards. With the rifle steadied on my pack, the bullet found its mark, and the buck dropped in the tall grass.
I drug the buck into the bottom of the canyon beneath the shade of a large oak tree and quartered the small bodied desert deer, leaving nothing to waste. It was a long walk back to the truck but a heavy pack is the sweet gift of success. Well, that and a freezer full of meat.