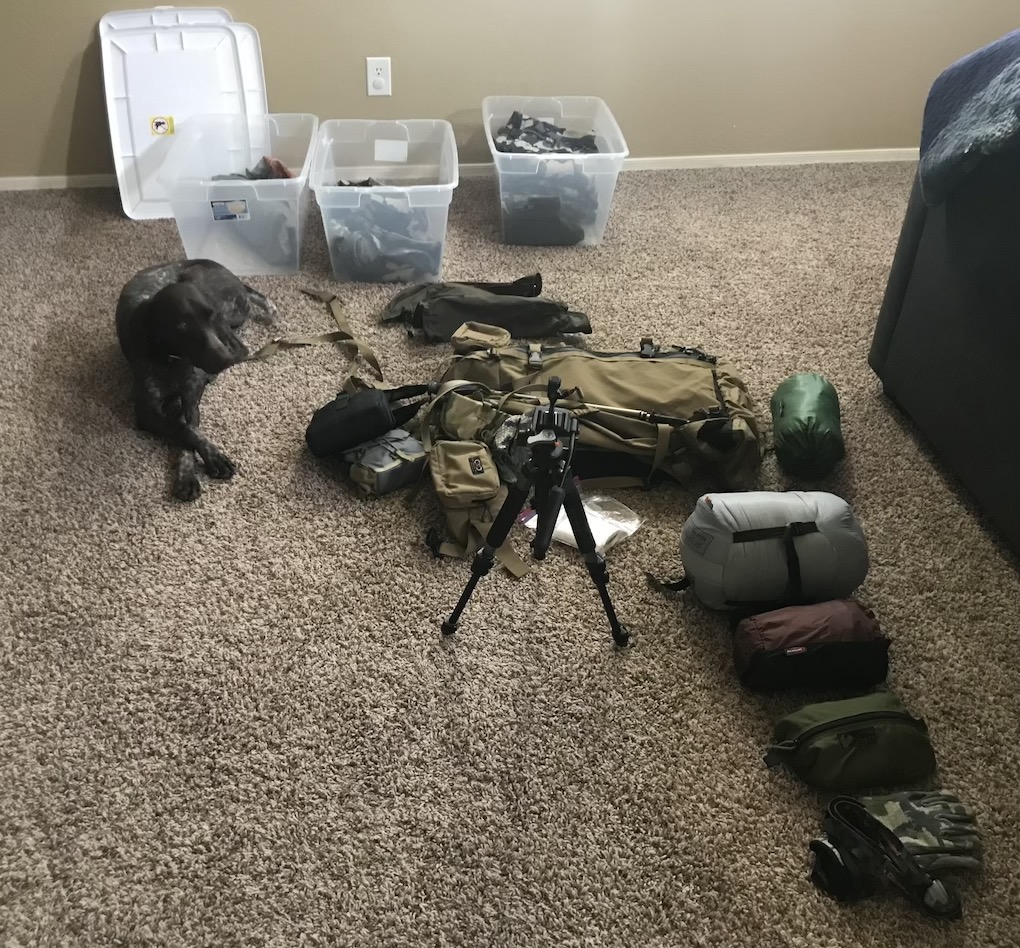 We had known for several months that we'd drawn this tag. My good buddy Austin and I had hunted the unit during the January archery season several years back and were anxious to see what we could find hiding in the mountains on this November rifle tag. We'd spent quite a bit of time looking over maps and marking waypoints and believed we had a good plan for the weeklong season.
On the evening of the second day, we spotted a small forky working the ridge below our glassing point. It was pretty thick cover, and when I checked back on him after a while,  I saw he had a bigger buddy with him. I quickly moved into position and was nothing but jitters. Austin coached me through it, and once I got steady, I squeezed off a shot. The buck piled up and we hiked down to him.
It's always stunning to me how fast things happen in the field. One minute you are just trying to find one through the binoculars, and the next you are staring down at mature deer. I couldn't believe my luck and was extremely happy with my 2018 coues deer. After a couple of quick photos, we broke down the buck and hiked our way back to the truck by headlamp.
We spent the rest of the week looking for a buck for Austin, but never found the one he was looking for. What we did find was some remote country with lots of potential, and a burning desire to get back after coues deer next season.