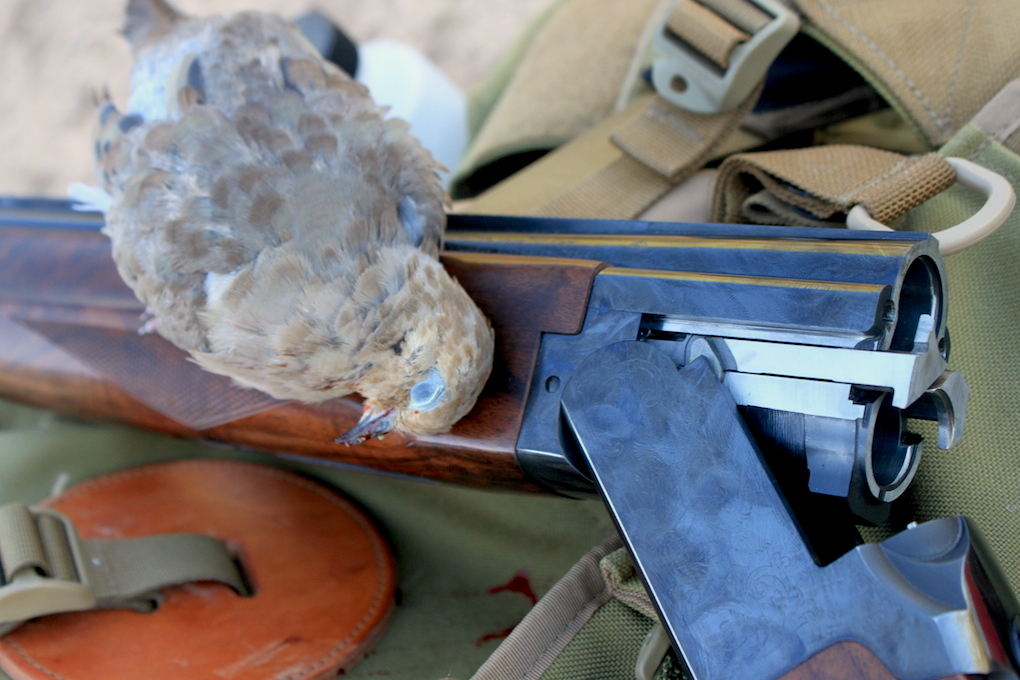 Today was the Arizona Dove Season Opener and I wasn't about to miss an opportunity to swing my shotgun at some quick flying birds. I met up with a buddy before daylight and we headed into the desert towards a marginal dove spot that I know about. It's not the greatest spot to hunt doves, but I know if you stand in one spot long enough, even a blind squirrel will find a nut.
After the first hour and a half of daylight we were looking at a small pile of five birds and feeling a bit sorry for ourselves, so we hopped in the truck and moved a 1/4 mile. We stopped to empty our bladders and 4 doves flew overhead. Perfect. Downing the last of the coffee, we spent the next couple hours making our pile of doves grow until we had a respectable number for lunch.
We tried something a bit different and plucked all of our birds. Plucking takes a bit more care and time than just breasting out a bird, and it gave DJ the time to really dive in and tell me about his recent Alaska float trip. After the first couple of doves, the process starts going pretty quick and in no time at all we were looking at 20 or so perfectly plucked doves. After cleaning up and saying our goodbyes, I rolled on home and pulled up a Hank Shaw recipe that I've been wanting to try. Cajun Grilled Dove. An Arizona dove season opener doesn't get much better than that.