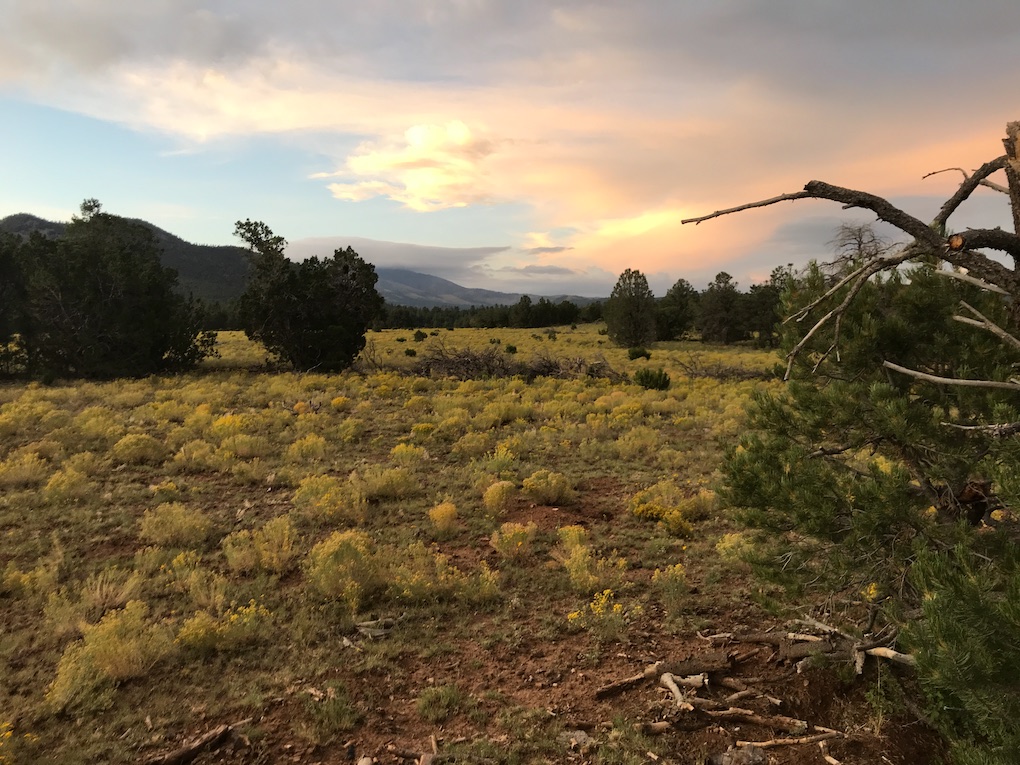 I followed along, watching and listening. I feel comfortable in the outdoors, but this hunt held quite a bit more weight. I'd been building points for a number of years and the moment was finally here. The first six days of the hunt had ebbed and flowed. In the previous days, we had been close on several bulls, but the weather was hot and the moon was full which allowed the elk to spend most of their night rutting and feeding, and most of the day time asleep and out of sight.
But on this evening it was different. The bluff we were on seemed to crawl with elk. We had pushed a few cow elk and could hear them rolling rocks as they skittered away, but we could hear a bull bugling and raking a tree ahead. The sun was setting and we were losing our last bit of light. We pushed forward in time to see two mature bulls clashing antlers. I moved forward while Don hung back behind a juniper and cow called. The two males stopped their ritualistic dance and turned in our direction, closing the distance.
All I could see was antlers walking by me. I forced myself to focus, and when the first bull's head was out of sight behind a tree, I drew my bow and waited. Each step he took seemed in slow motion. I could see the mud on his face and hear his breathing as he plodded forward. As his front near leg stepped forward, my arrow found it's mark and he crashed through the trees and tipped over a mere 60 yards away.
As any hunter knows, there is a strange marriage of excitement and sorrow, thankfulness and pride that fills the soul after a successful hunt. Excitement in the moment, sorrow for taking a life, thankfulness for the sustenance that life brings, and pride in a quick kill.
All of that gives way, when you stand over a 800 pound animal and know that the real work is just beginning. We skinned and quartered the old bull where he fell, taking each last bit of meat, knowing that it would feed my family and friends. The sun had long since taken the light from the sky and was replaced by Orion the Hunter and a waning moon.
I am beyond grateful for this elk and the long life he lived. I didn't deserve such a fine trophy and could not of dreamed of harvesting such an animal. I am thankful for mentors and friends who showed me the way.