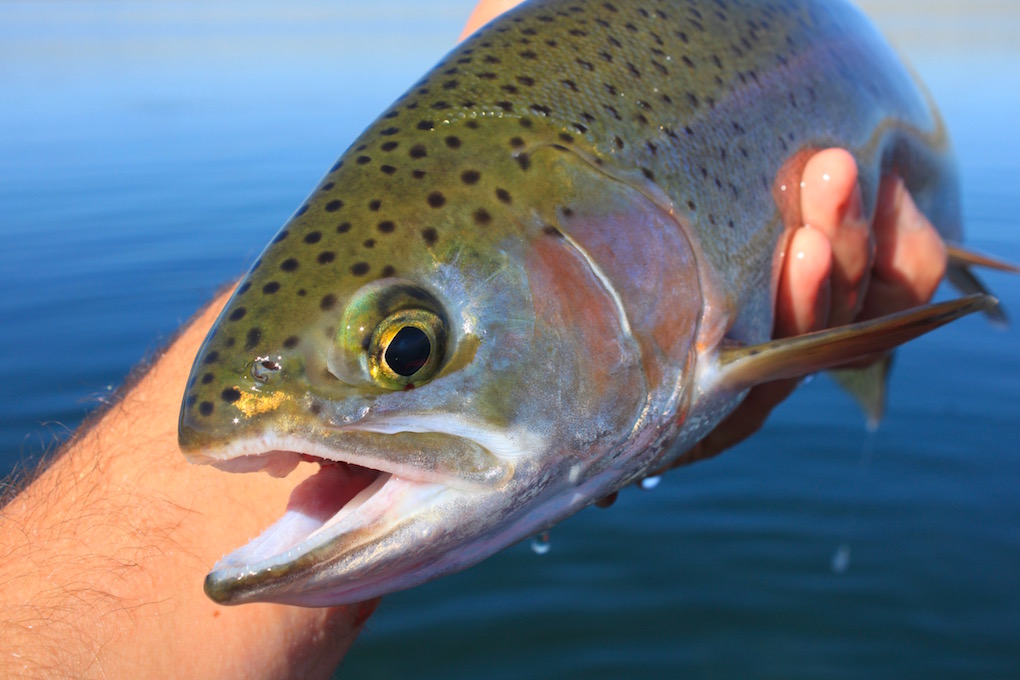 After a day of fishing dry flies to Apache trout at Christmas Tree Lake, we ate like kings around the campfire. Waking up the next morning with a half a day to kill, we broke camp and headed to Becker Lake to see if we could tease out a couple of those big rainbows that live in the lake.
The lake was like glass when we pulled in to the empty parking lot. After a short row across the lake, I followed the lead of my two buddies who had fished the lake before, and started searching the water with a big foam hopper. Just as I was giving up hope, the water around my fly erupted as a Becker Lake rainbow savagely attacked the hopper. After a hard hookset and a pretty good fight to the net,  I cradled the 18″ fish in my hands before releasing it back to the lake. I fished for a couple more hours before rowing back to the boat ramp.
My first trip to Becker Lake was a memorable one. As an avid stream fisherman, I've really enjoyed learning about still water fishing and experiencing the high country Arizona lakes. I'm grateful to have good buddies who I can ask questions and glean information from regarding fishing still water lakes. With temps soaring here in the Valley, I'm already looking forward to loading up the truck and heading north.