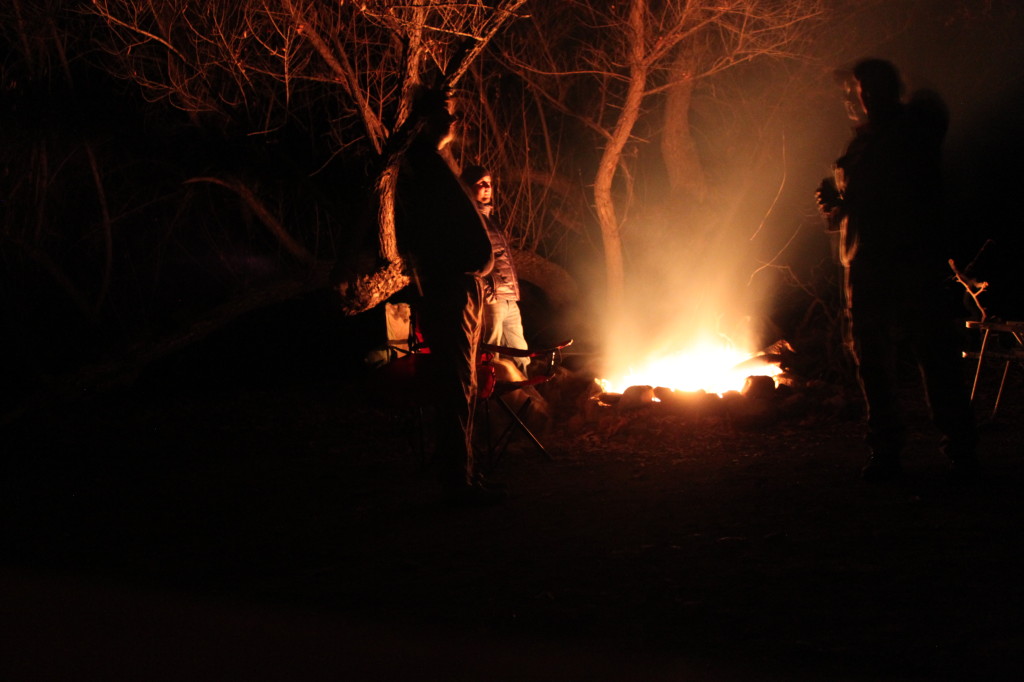 Saturday morning dawned frigidly cold in the north country. We sat huddled in the truck looking at the 29 degree mark (a cold temperature for Arizona boys) that blinked on the dashboard of the truck, and we thought twice about our decision. In the end there was no way we were turning around, so we geared up, put on all available clothing, and headed towards the water. After spotting fish in the first pool and attempting to fish to them, we realized it was far too cold even for the fish to be moving, so we built a small fire and waited for the sun to come up over the canyon walls and warm the water.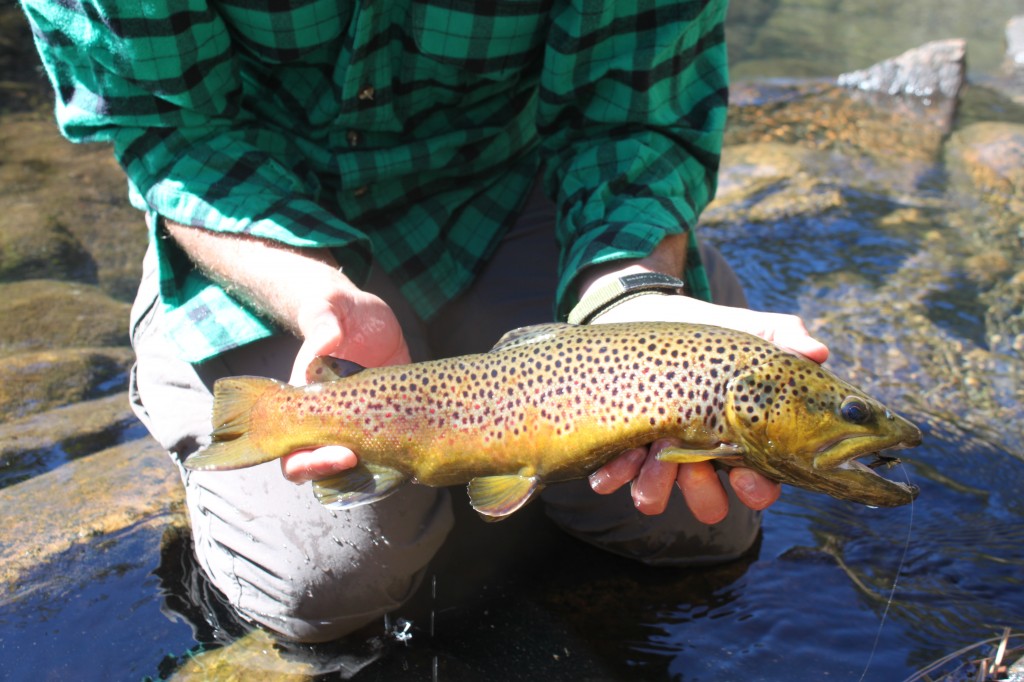 Fishing was slow, but around eleven o'clock, I coaxed the beautiful brown above from underneath a large boulder. The fight was brief and Antonio swung the net underneath him. As beautiful as the photo is, it does not do this trout justice, as the yellows and oranges glistened in the sun.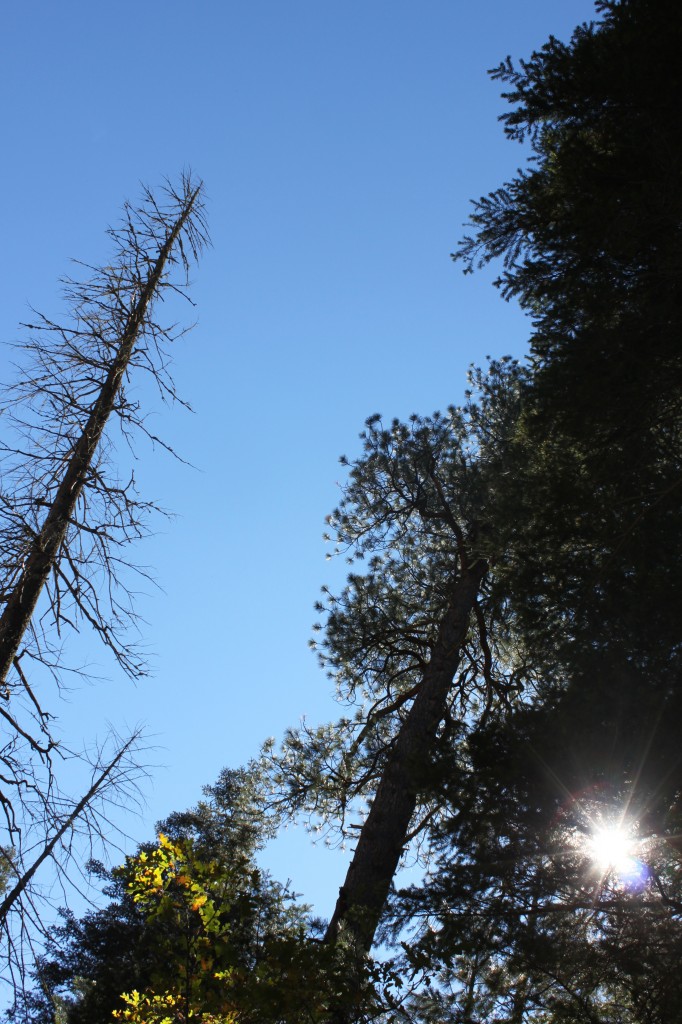 The fishing continued very slowly and we saw/spooked a few big fish. As the sun disappeared, I was worked a long pool and sailed an orange mini-hopper to a likely looking spot. After a slow boil, I lifted the fly rod to find life on the other end. Within seconds, I realized that is a was a large fish and quickly fought him to the shallows, where I stared down at a beautiful beefy brown trout. With a few quick photos, he swam quickly back into the deep green water.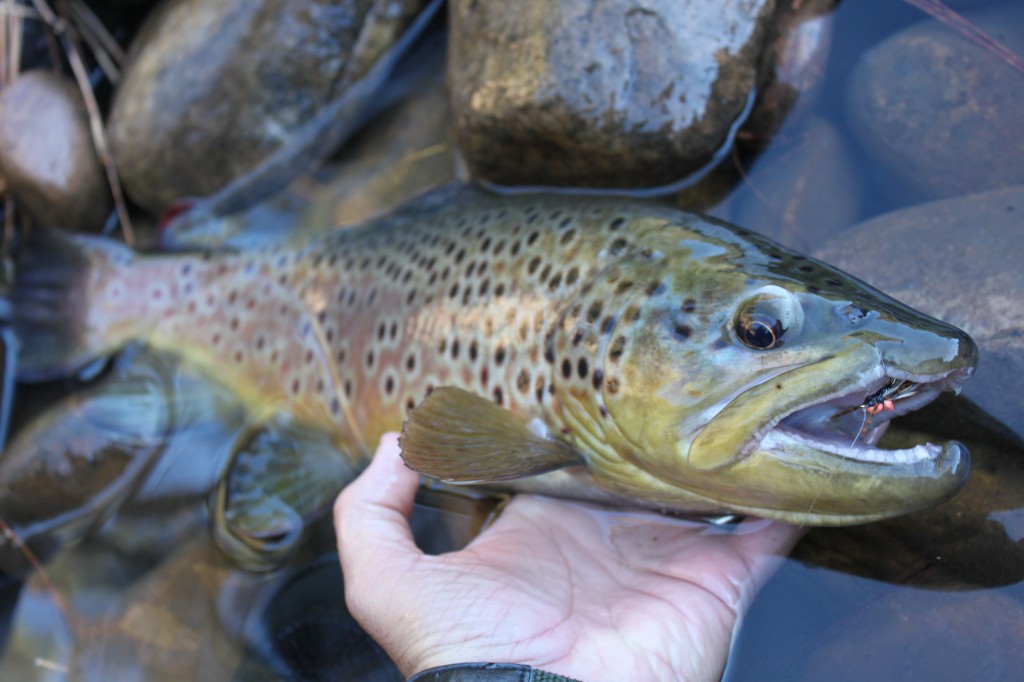 I felt blessed to hold, not one, but two beautiful fish out of this creek. The cold weather is going to put the kibosh on the stellar fishing soon, but until then, I'll continue to push my luck and try to fool another of these big browns.