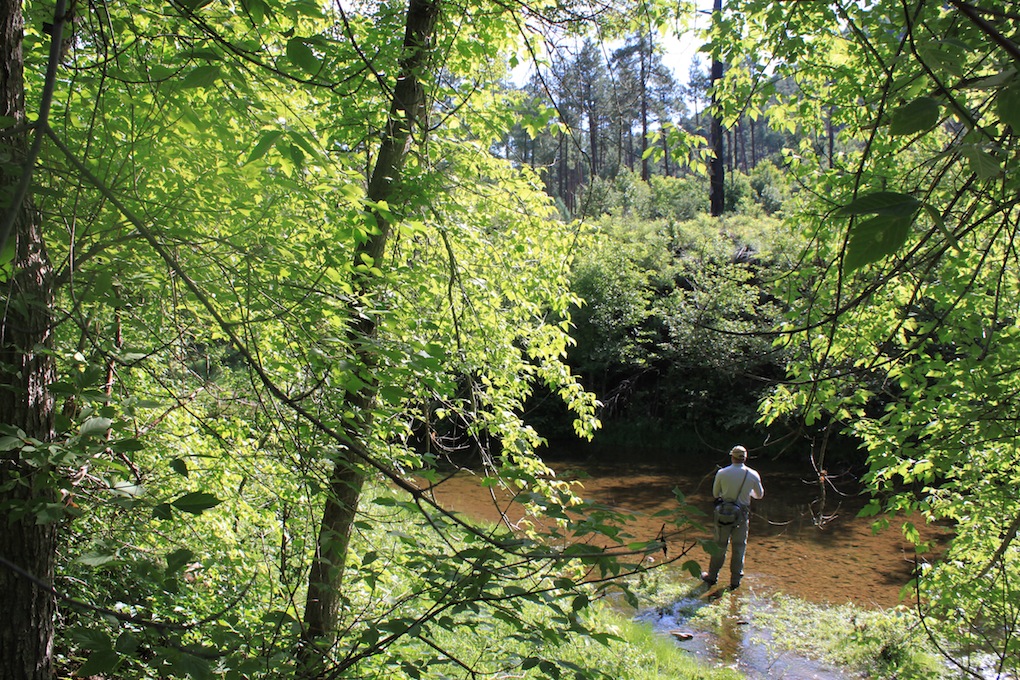 Arizona fly fishing is all about making the best of what you have. Stating the obvious, we don't have as much water as some of our neighboring states. So, if you want to fly fish in Arizona, you better be willing to explore.
There's always that one piece of water that you've talked about exploring for a long time and never do. With the weather in the north country always volatile, we decided that today might be a good day to go walk this section of water and see what it looked like. The road we drove in on hadn't been used in a while, which is always a good sign and when we finally hit the water, it seemed as if there was no one for miles around.
We worked our way up through some promising looking water and although a few fish came out to play, the creek didn't have as much structure and depth as we would have hoped. After several miles of creek, we called it a day and headed back to the truck.
Not every exploratory trip ends with a stellar new stream exploding with big trout, but there is a certain satisfaction in knowing a new area and the potential that it could have. It may not be as rewarding as holding a gargantuan fish, but it was a rewarding day on a new stretch of stream.