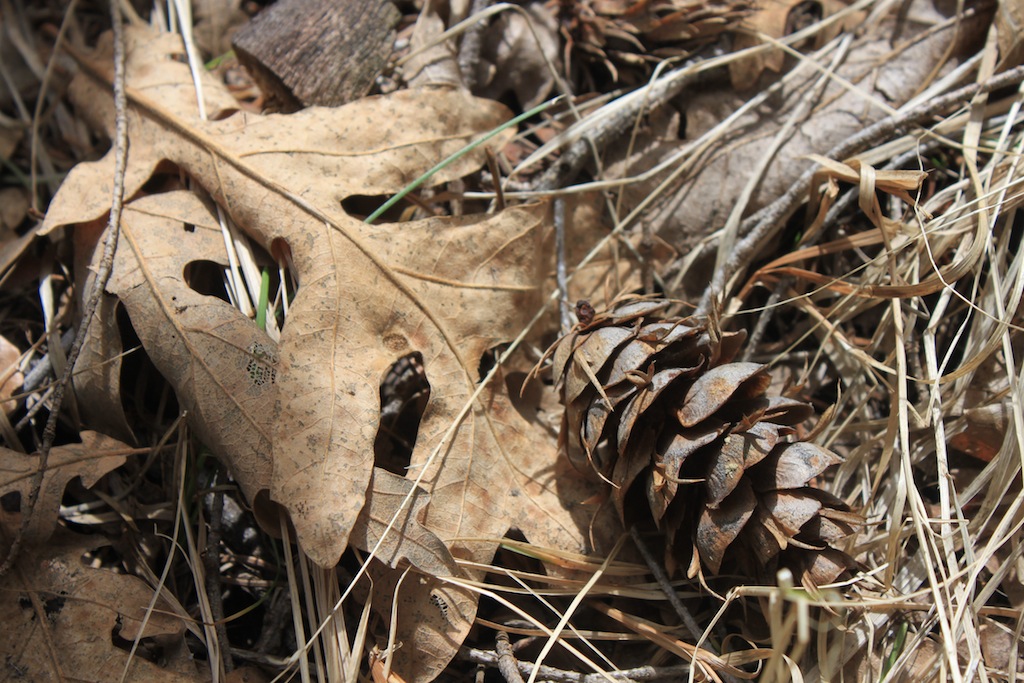 I called Zach up earlier in the week to see if he could squeeze away for a day to run up north and do a bit of exploring on one of the creeks. I am always interested in new country figured with the weather holding steady for the past week or two, trout would be eager for streamers.
I missed a fish in the first pool and after that the day slowed to a crawl as we worked high off, off color water. Our hopes were not high for the day, but all of that changed when around two o'clock, Zach's fly rod doubled over. With a few headshakes, one of the biggest brown trout I have seen in Arizona, slid into the net, and the canyon was filled with exclamations of joy and congratulations. After a few pictures and a quick tape, the giant 23″ brown trout slid back into the deep pool, to see another day.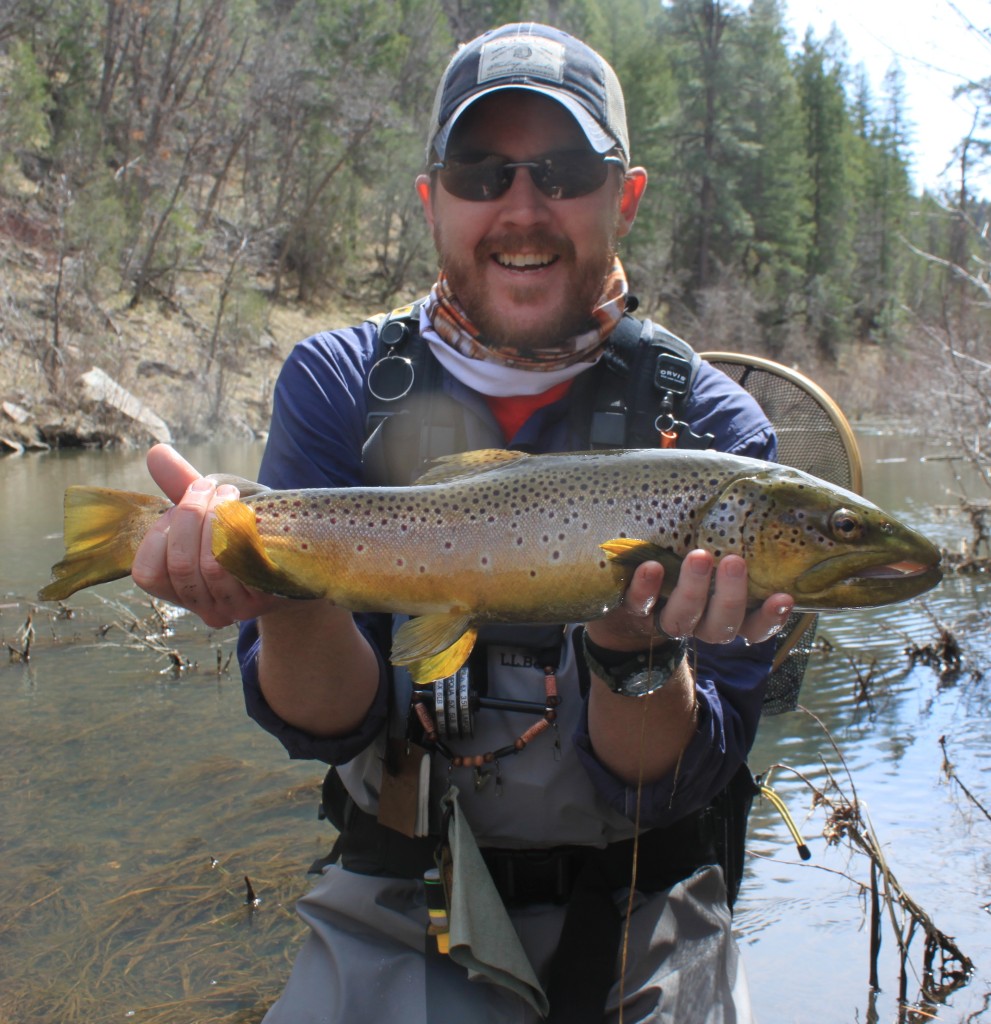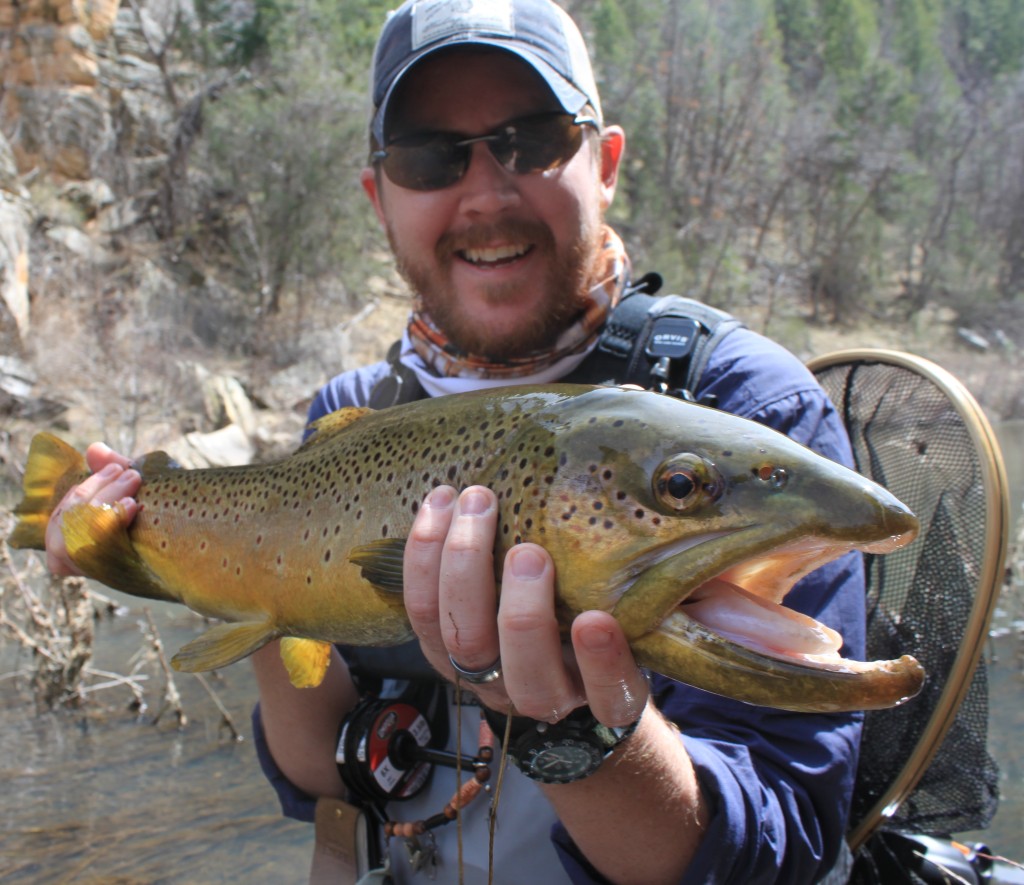 An hour later, as I worked a different pool, a brightly colored brown of my own came to the net making the day complete. Both fish came on streamers and both fish were in excellent condition from the winter. It is exciting to see what this new season has in store.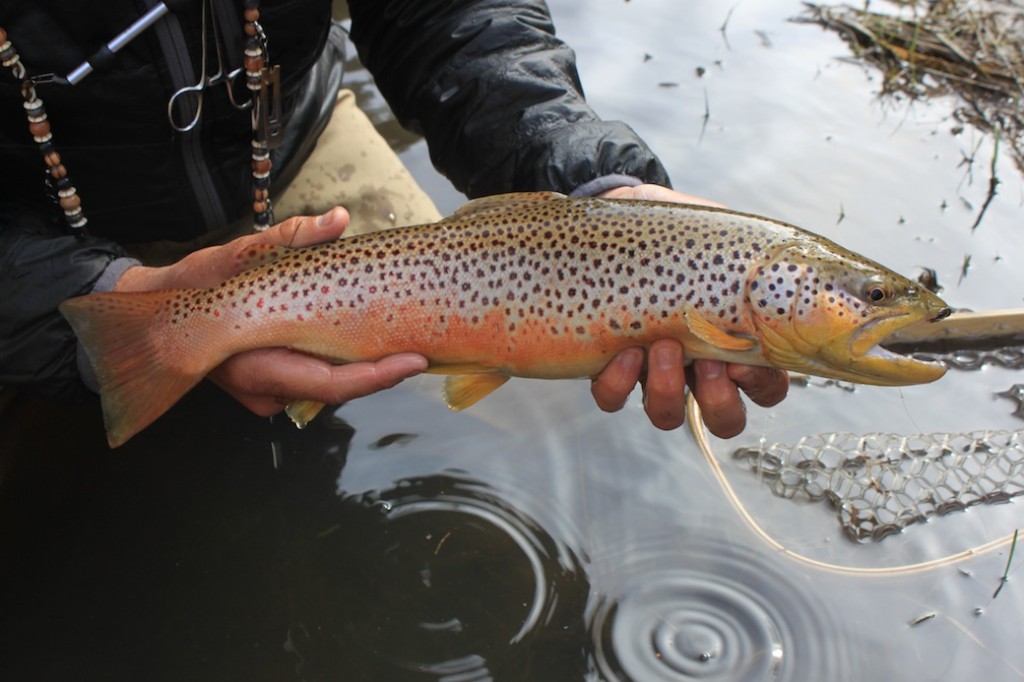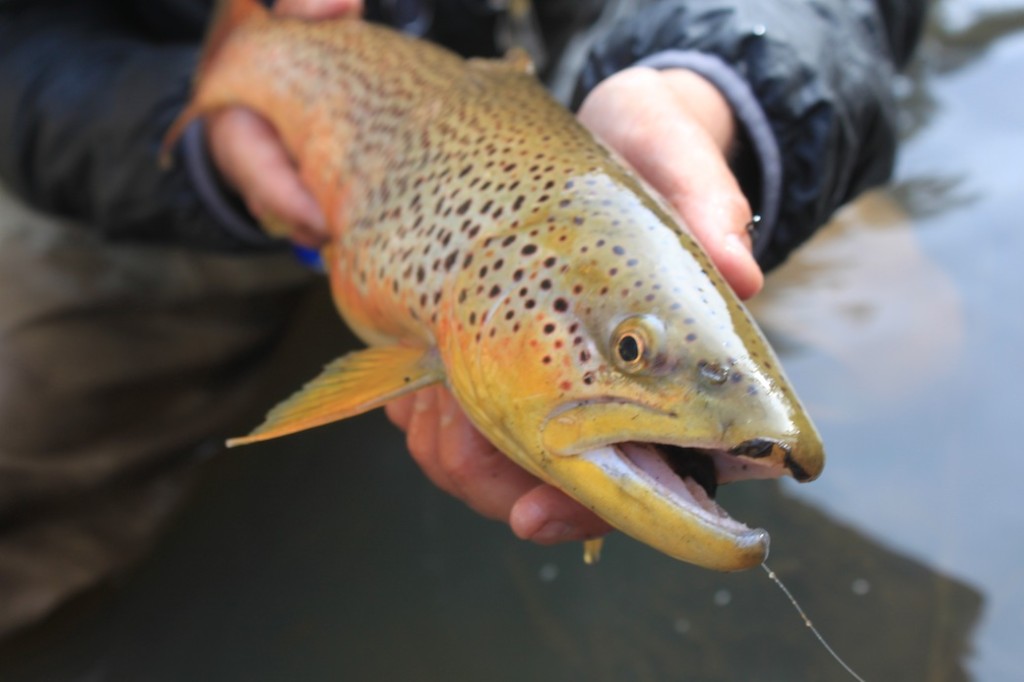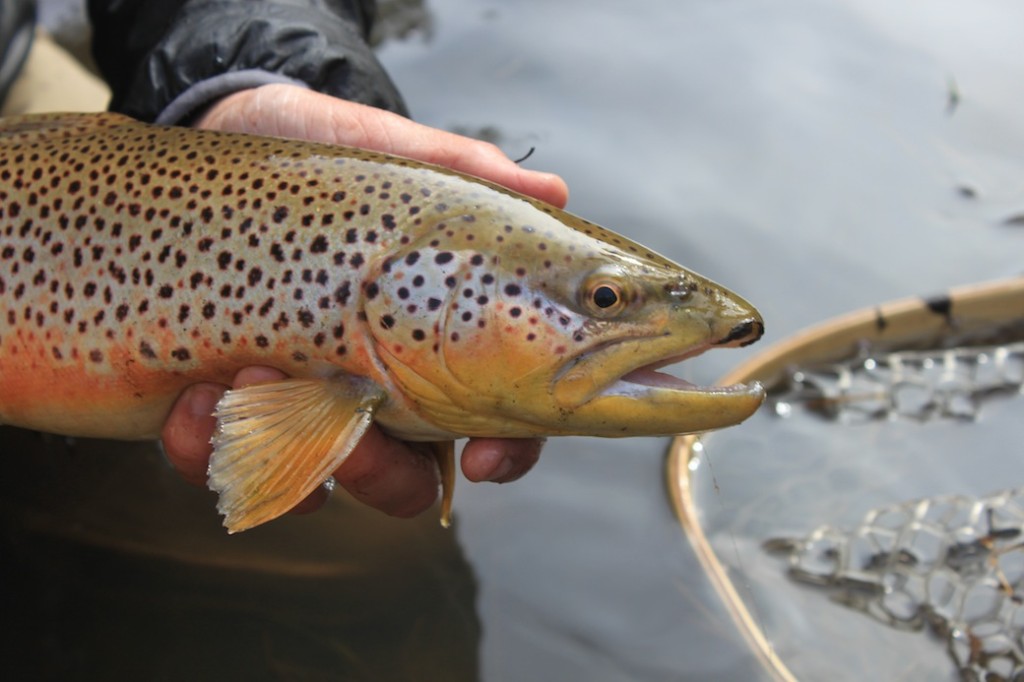 Zach runs a real nice site and wrote up his story here. I imagine with his recent drawing of a 23N trophey elk rifle tag, we should be seeing some good stories coming out of him.