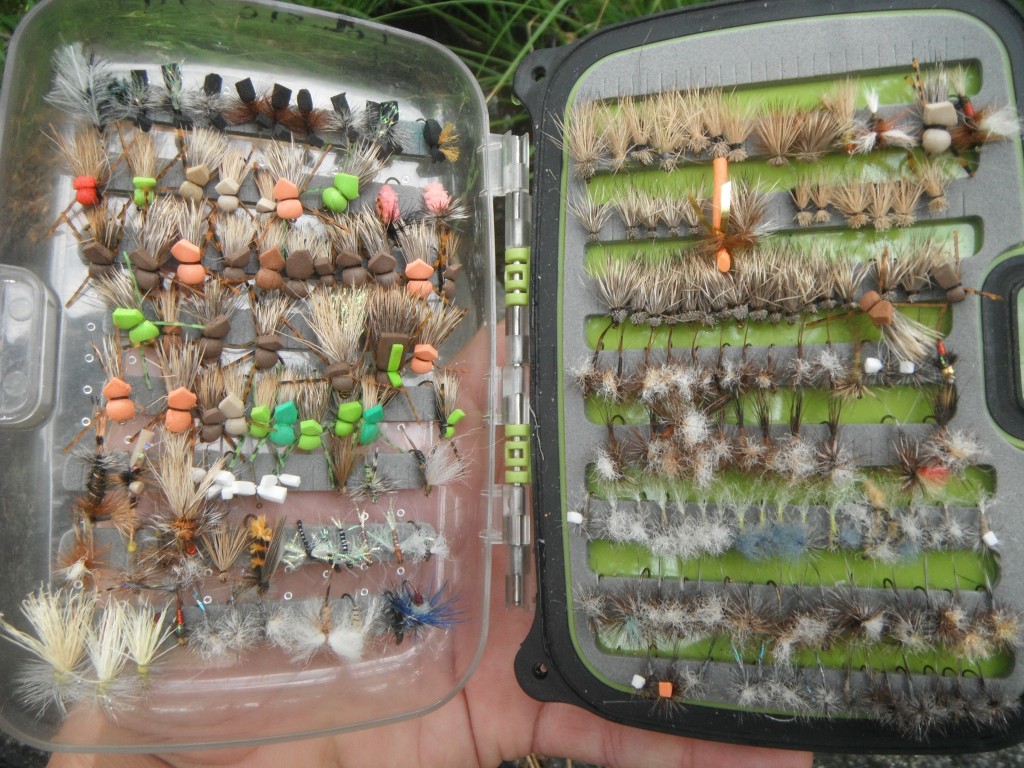 There is something about the sound of heavy tires crunching over a dirt road on the way to an ice-cold creek. Anticipation was running high as I had not fished these streams for over a month, and I was worried what condition the Arizona summer had put them in. Gear was sorted on the tailgate of the truck and with the last of the coffee drained, I descended into the canyon.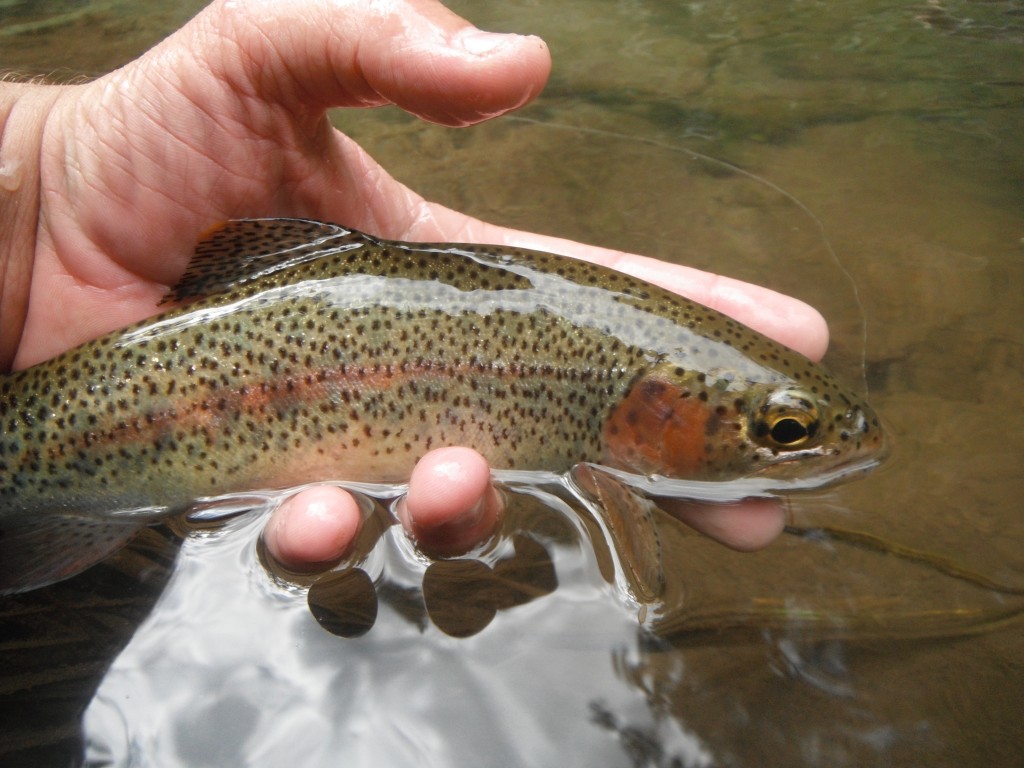 It did not take long for the usual suspects to find their way to the end of my fly line. The rainbows were looking up and helped themselves to dry flies all day long. The creek itself was in good shape considering it is the end of July. The water was at a good level and flowed cold and clear. I could not help but notice that the grasses and plant life in the stream was much more prolific than in years past, which I believe can only enhance habitat for fish.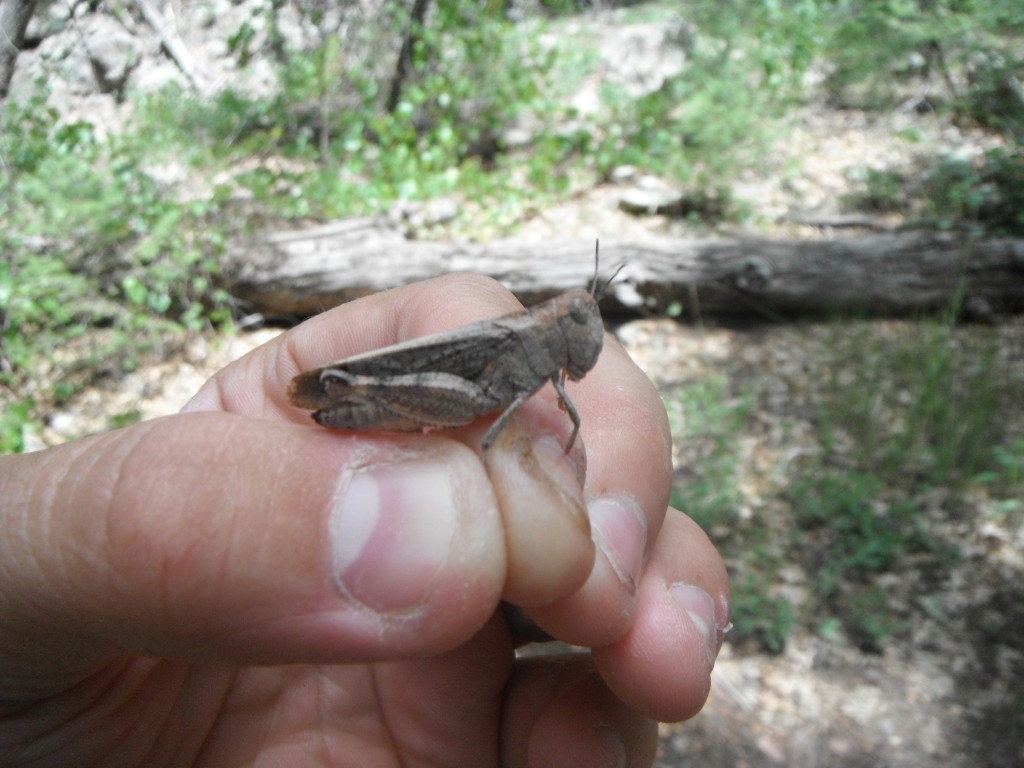 Bugs of every shape and color were in the water and on the banks which made the decision to fish the mini-hopper pretty easy. As I worked my way through the familiar runs and pools, I approached one particular undercut bank where I have pulled some respectable fish from. After laying a delicate cast six inches from the bank, the surface erupted as a burst of orange attacked my fly. Steering him away from several deep pockets, this beautiful 13 inch brown came to the net. His spotting is unique compared with other browns I have pulled from this creek and the picture does not do his orange belly justice.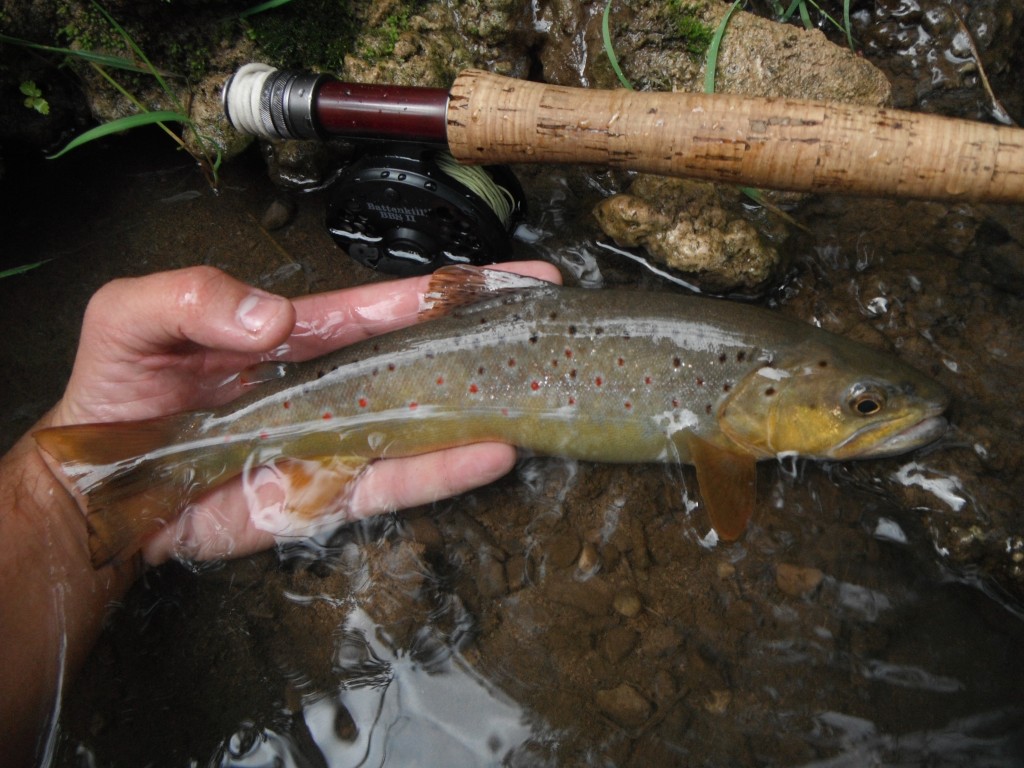 The solitude of the day was relaxing and without seeing another person on the water, I was able to fish at my own pace. I reached the falls mid-afternoon and after fishing for a little while, decided to take a dip. I dried off in the hot Arizona sun and then pointed my boots back downstream.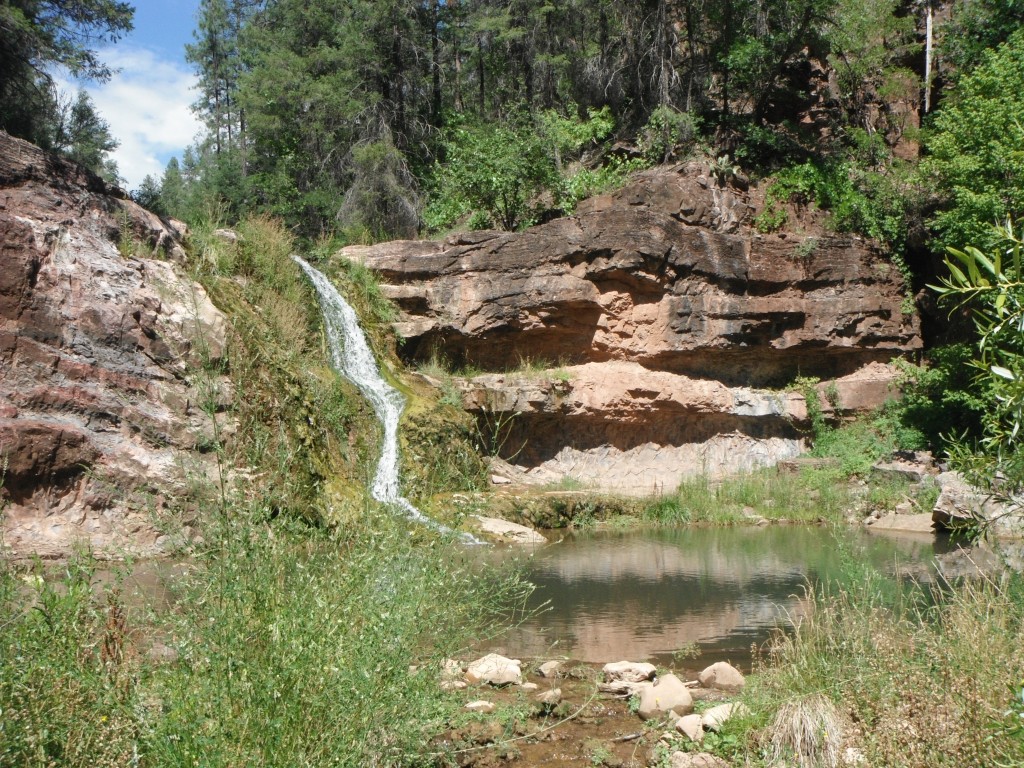 I stopped and fished several of the bigger pools where I had seen some monsters earlier in the day. I latched into a big fish that took the dry long enough to put a good bend in the rod before quickly breaking off. (Story of my life.)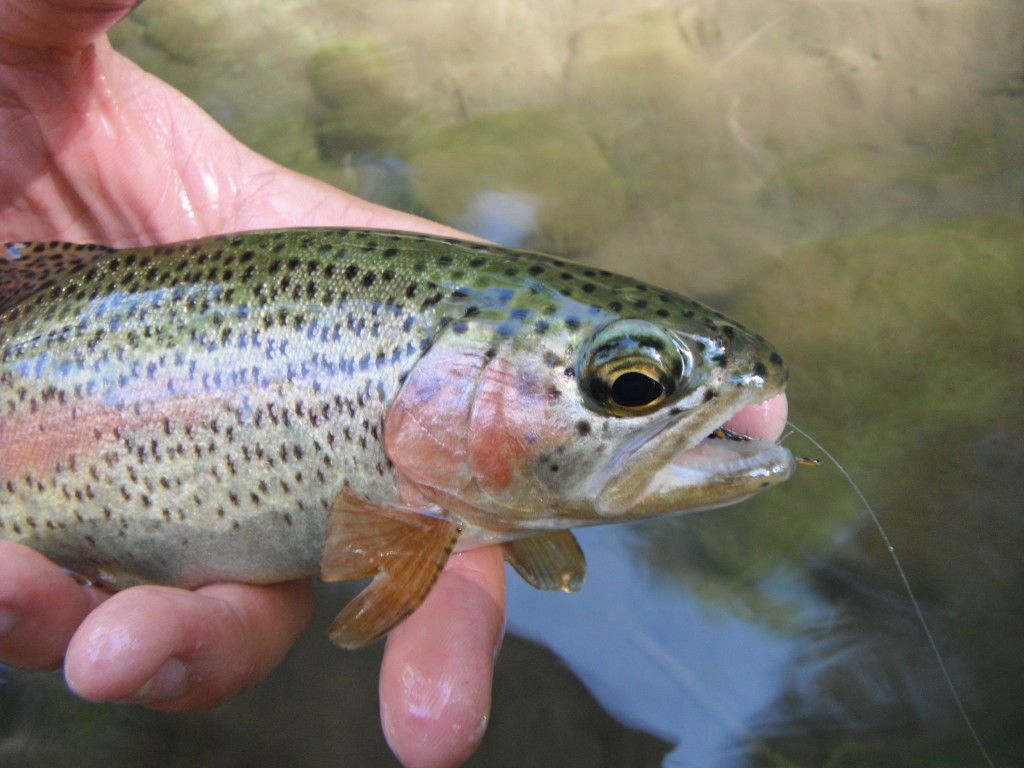 With daylight fading, I made my way back out of the canyon and to the truck.I bounced back over the washboarded road, exhausted but happy. A great day on the water catching tons of wild fish. I drove to a camp spot to meet Pete and Erin where I was treated to a gourmet dinner over an open fire. I felt a little spoiled…