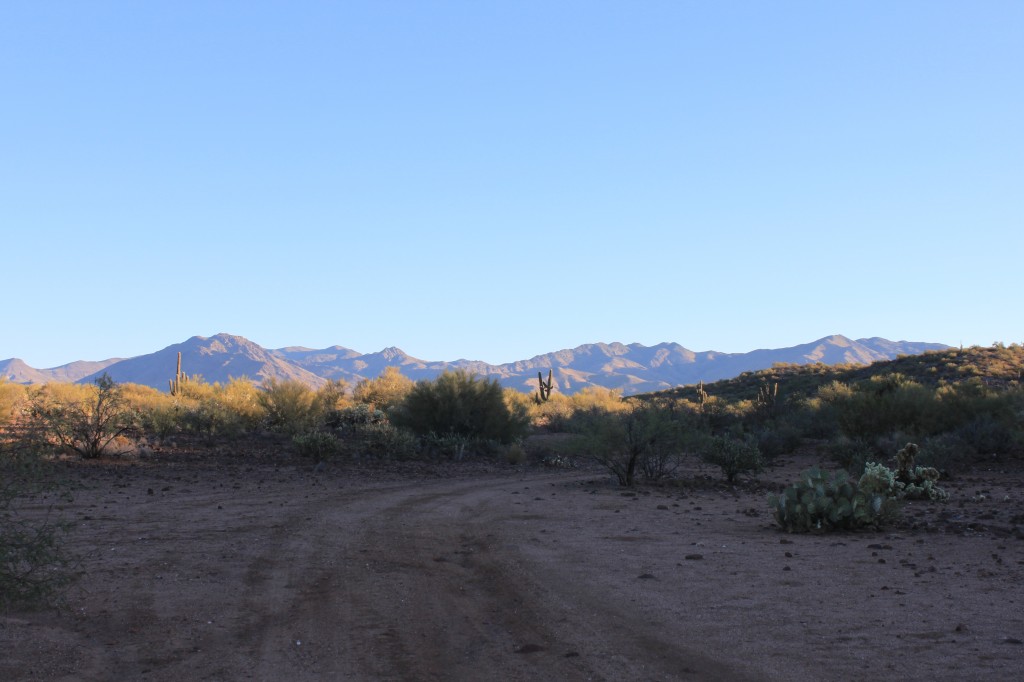 The clock read 5:15 when I rolled into the Wickenburg McDonalds to meet up with Dan Priest who founded both Arizona Outdoors Adventures and AZ Quail Today. We sat and drank coffee, just talking and telling stories and eventually decided to head out after some birds. It was nice to see some new country, and Dan's dogs worked the desert while pointing several Gambel's quail for us. Dan is a heck of a shot and it seemed the everytime the gun went to his shoulder, a bird ended up in the bag. My shooting was pretty standard and I ended up "pardoning" many flushing quail.
Meeting up with Dan was a real honor. Dan Priest has been hunting quail in Arizona for the past 50+ years and has seen it all. Throughout the morning I learned a great deal more about quail hunting from his vast experience in this state. One thing that I was really excited about was the new Q5 bird hunting vest that Dan has been developing. I wore one through the morning and it was one of the most comfortable vests that I have ever worn and it is very functional. The other cool thing is that they are 100% made in the Arizona White Mountains. I should have a more extensive review coming up in a couple of weeks, once I get out and hunt in it a bit more. Bottom line though – it's a winner. Check out the Q5 hunting vest here.
It was a great day and in field, and I am very thankful to have been able to meet up with Dan. I hope to meet up with him again to do a little more Arizona quail hunting.