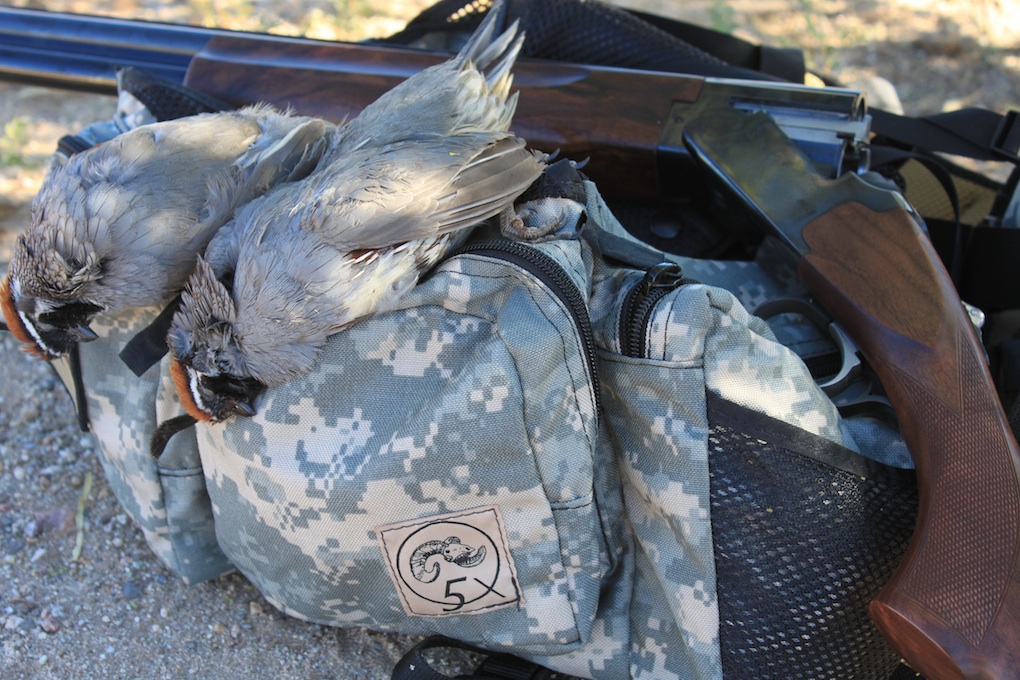 The grass cover was exceptional as it mixed in with the prickly pear cactus. Watching the covey scatter, we slowly eased across the wash and up the opposite hillside. We zig-zagged through the maze of desert plants, and were greeted with single birds holding tight in the thick grasses. It made for a good day of hunting to say the least.
I remember one bird in particular that held exceptionally close and allowed me to walk by him, even after I had given his hiding place a good kick with my foot. Convinced that the bush held no birds, I took another two steps before the same bush erupted with the sound of flushing quail. I spun on my heels and let loose too quickly with the bottom barrel and an unbalanced stance. Righting myself, I took a split second to let out half a breath before squeezing off the top barrel. As if by magic, the quail stopped mid-flight in a puff of feathers and fell to the desert floor.
Holding that gray Gambel's in my hands, the world seemed to slow. Clairvoyantly, I stepped outside of my self and could see just how lucky I was to be in that moment, on that hillside, holding that bird, with the sun shining down on me. It's cliche to say, but it's easy to take for granted just how good we have it.
As if the day could get any better, we sat on the tailgate and enjoyed a few IPAs before packing it in and bouncing our way back to civilization and the women in our lives who understand our need and love of the outdoors. It doesn't get much better than that.