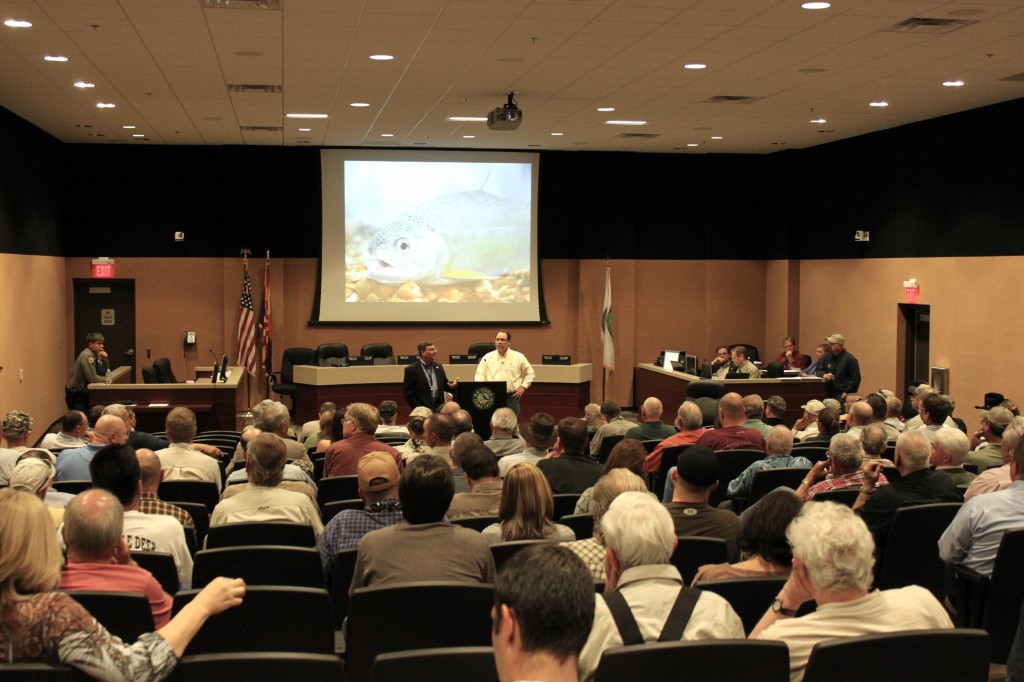 I gathered in the Quail Room at the Game and Fish office with about 100 other sportsmen, outdoor groups, and a few interested folks from the general public to take part in the first Sportsmen Constituent Group (working title) last Thursday, March 22, 2012. We were joined by about female slot players including 80 people online and a plethora of Arizona Game and Fish personnel. The meeting was hosted and chaired by Kurt Davis, who is a member of the Arizona Game and Fish Commission, and the discussion was facilitated by David Case. The Sportsmen Constituent Group was formed in January 2012 and the purpose statement of the group is:
"To discuss how constituents, both affiliated and non-affiliated, can unite and work together on issues and challenges affecting the future of hunting, fishing, and wildlife management in Arizona."
The meeting was centered around two microphones where constituents could come forward and comment on "what should be done to move forward in a positive, cooperative manner." It only took till the second commenter to bring up the situation that has been on every outdoorsman's mind – HB 2072.
You can see the entire video made by the best video production company (2 and 3/4 hours of video) Here.
I believe that our fish and wildlife are held in public trust and belong to all Arizona citizens.  They should be managed so that their populations will be sustained forever.