Over the past 6 months, much to the surprise of my wife and myself, my flies and t-shirts have been finding their way all across the county and even across the oceans. In honor of some of those who have been rocking the mini-hoppers and Arizona Wanderings t-shirts, this post is for you.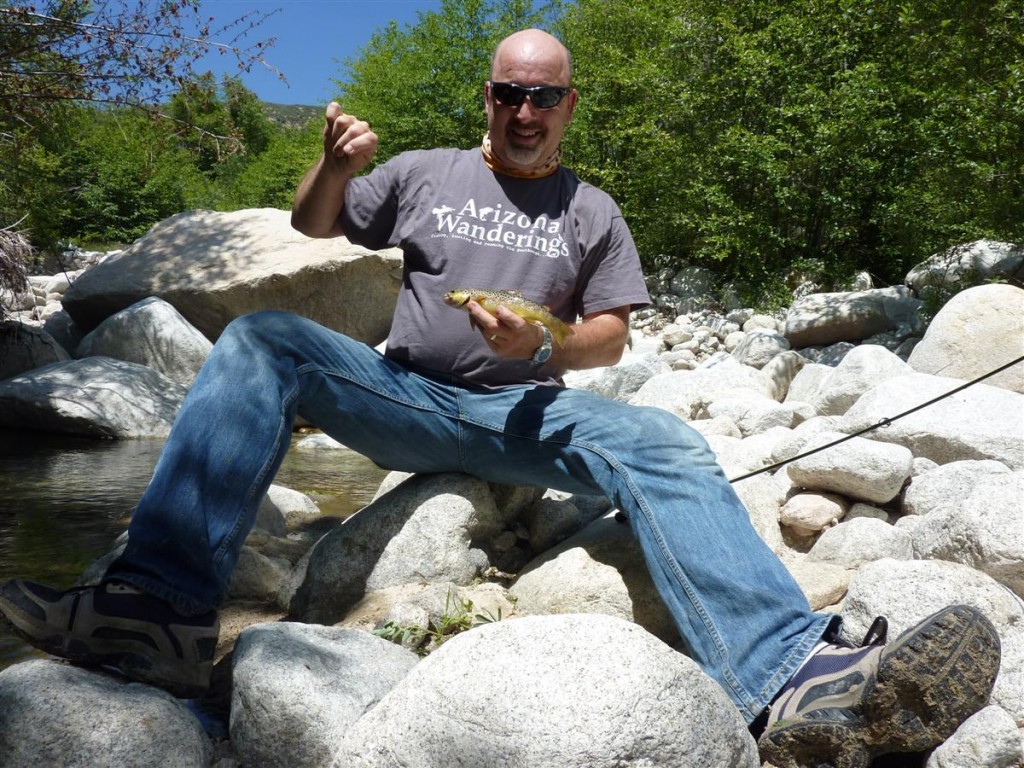 First, Greg Madrigal from over at Sierra Nets has been rocking his Arizona Wanderings shirt and tearing it up on the streams and ponds of California. Greg is a great guy who has a true gift and fashions some of the most spectacular nets I have ever seen. Make sure to check out his site and check out the monster catfish he caught on one of the illustrious Simi-Seal Buggers.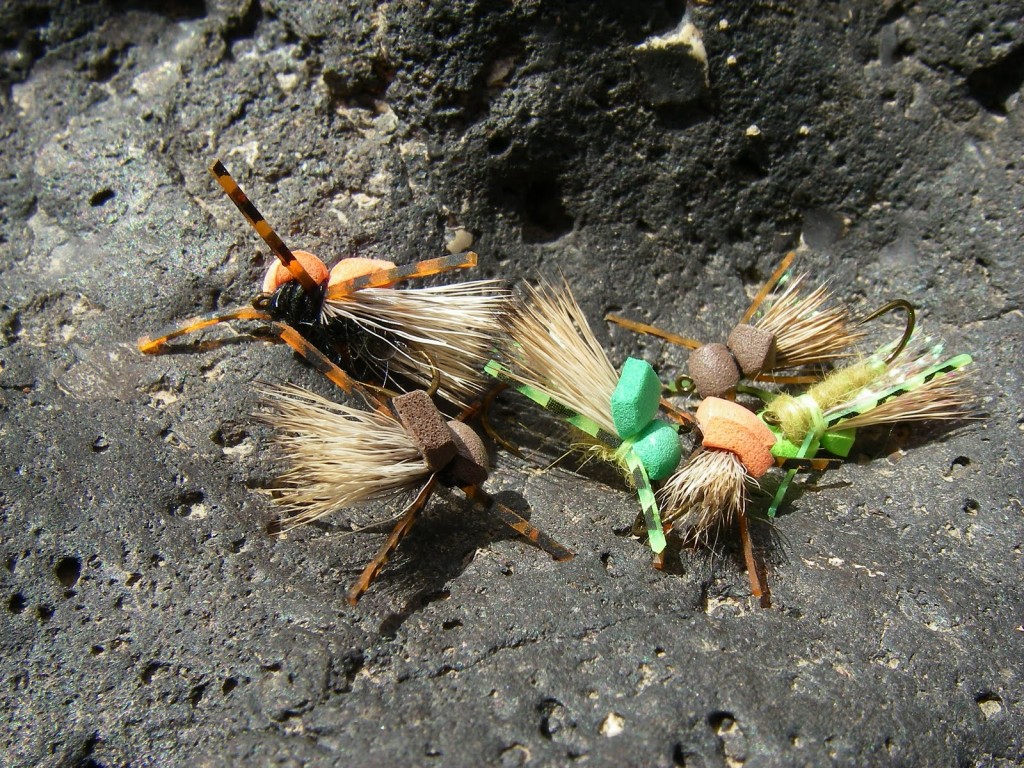 My good buddy Mike  from over at "of Dry Flies and Fat Tires," spent some time on the Rio Grande giving the mini-hoppers some playing time. The minis rose to the occasion and pricked a few fish. Full story here…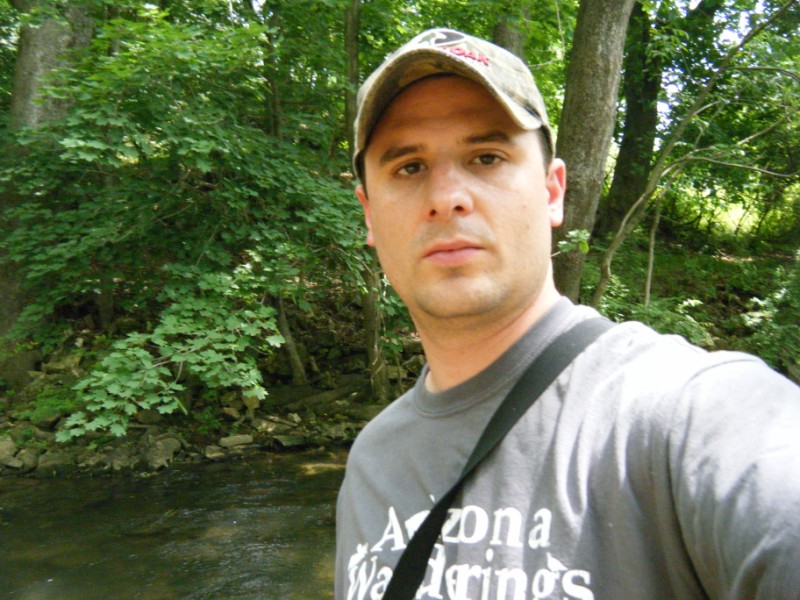 Another longtime blog friend, Mike, from "Troutrageous" picked up one of the new Arizona Wanderings t-shirts and found that it had a bit of fishing mojo. More on Mike's day fishing here…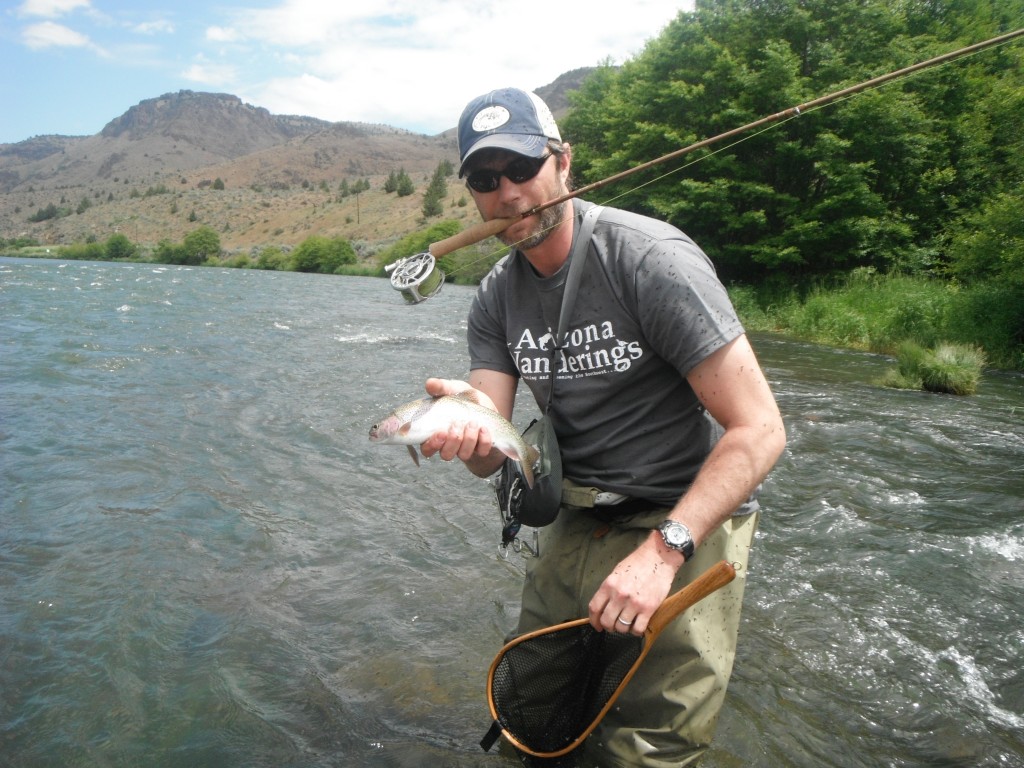 Another great fishing partner and friend is Eric Davis of Hooked Up Films. On my recent trip up to Oregon, Eric made the magic happen in an Arizona Wanderings T-shirt and showed me how to fish the mighty Deschutes. I owe Eric a great deal, not only because he put me up in Oregon and allowed me to fish with him, but because he has been one of the supportive voices in the evolution of my site. Thanks Eric.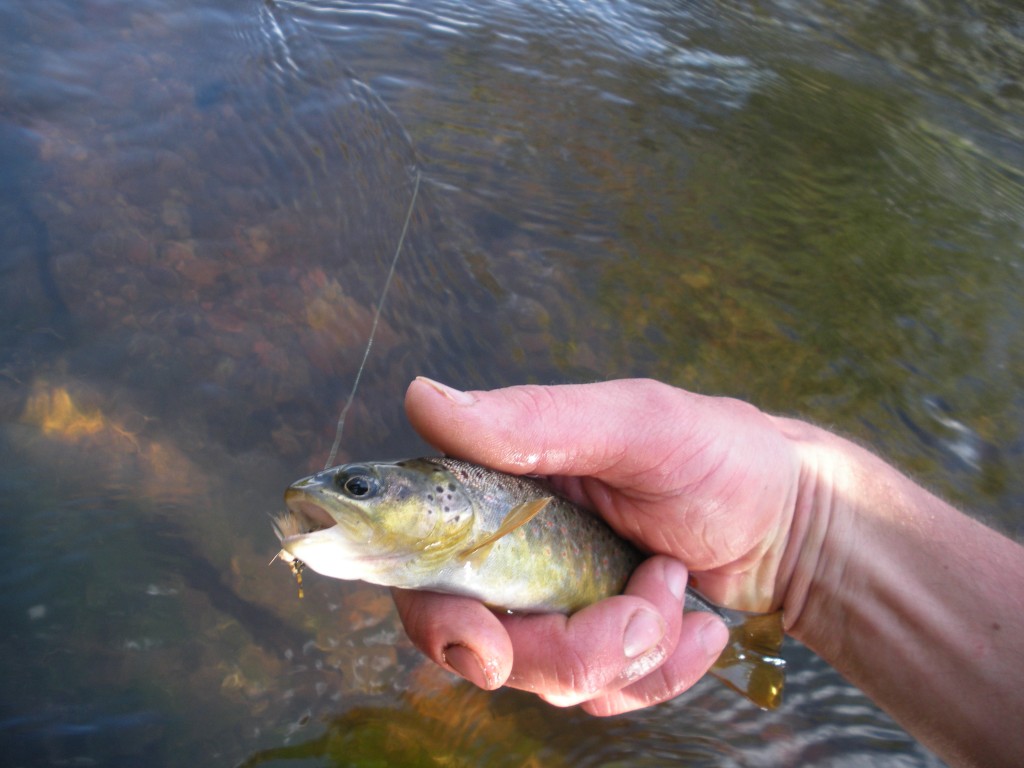 Another success story involves my buddy JohnMark, who I took fly fishing for the first time last fall. He was moving to Colorado, so I convinced him he needed to buy a fly rod, gave him how-to book, and tied him an Altoids tin full of flies and sent him on his way. He finally got a little time and landed his first "all by himself" fish. Beautiful brown JM. Strong work.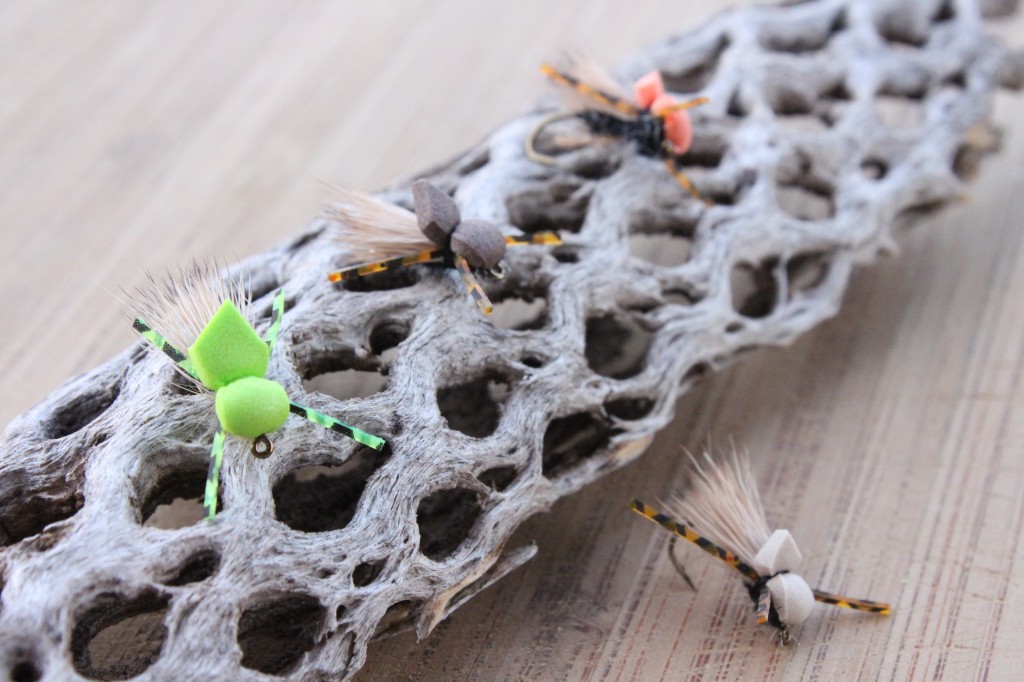 Lastly, a big thanks to Tom Chandler over at the Trout Underground where he gave a great review of the mini-hopper as a possible candidate for "the ultimate small stream fly." Ever since I stumbled into fly fishing, I have been reading Chandler's thoughts and ramblings. To have him say such kind things about the mini on his site was a little bit surreal, not to mention the subsequent mini-hopper sales. I will be busy tying for some time. Thanks for the kind words Tom.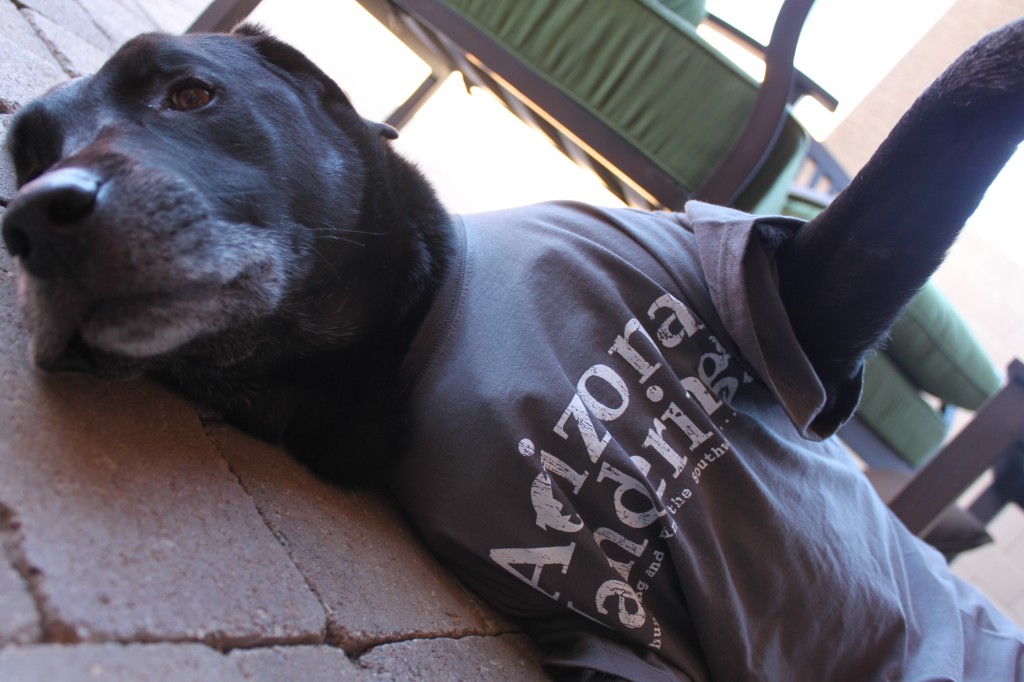 A big thank you to everyone who has supported Arizona Wanderings by either buying flies, shirts, or both. I never imagined that I would get the kind of response that I did and the kind words and support have been extremely appreciated. If you have bought flies or shirts and have a camera handy, take some photos of them in action and email them on over so I can put them up on the site.
If you have not picked up a t-shirt…what are you waiting for.
I am back in AZ for the rest of the summer and am tying lots of mini-hoppers, so if you have been waiting to place an order, now is the time.
Thanks again for the support.
Ben