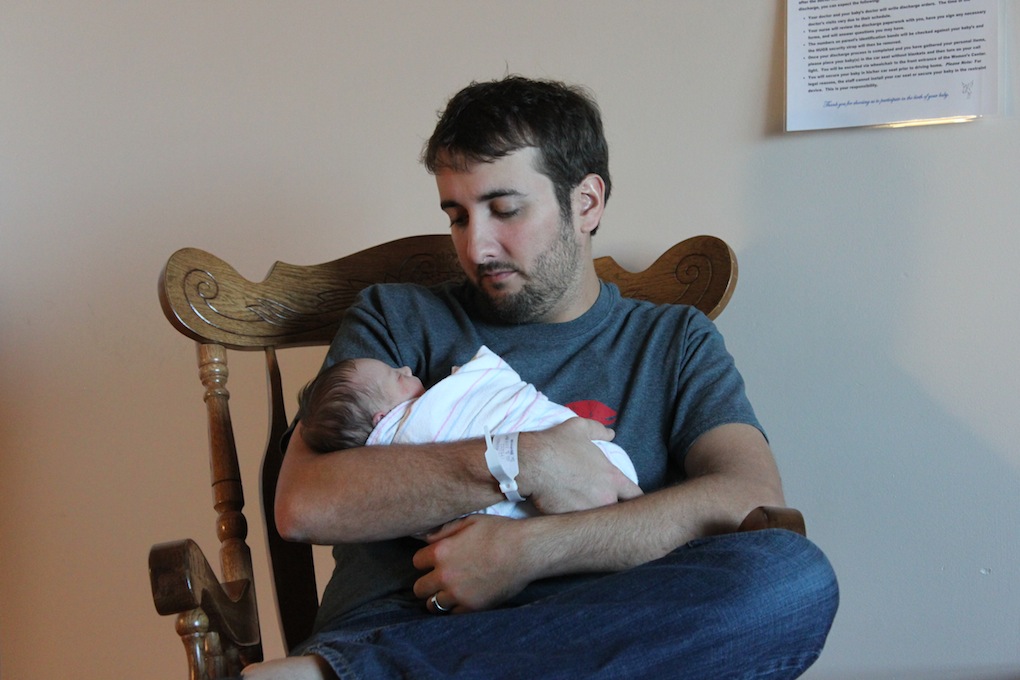 She's here. Our baby girl, Evelyn Jo Smith arrived on Sunday, December 1st. She decided that 3:09 was as good a time as any to make her entrance, and she came screaming in to this world to greet her mama and papa.
I won't try to describe with words the emotional high, sheer terror, and unconditional love that I feel when I look at her. Next to her mama, she's the prettiest girl I've ever seen.
In our short few days together, I've found out we have quite a few things in common.
We both love flannel, she farts and poops more than I do and we both love her mama. Can't wait to take this little girl fishing.