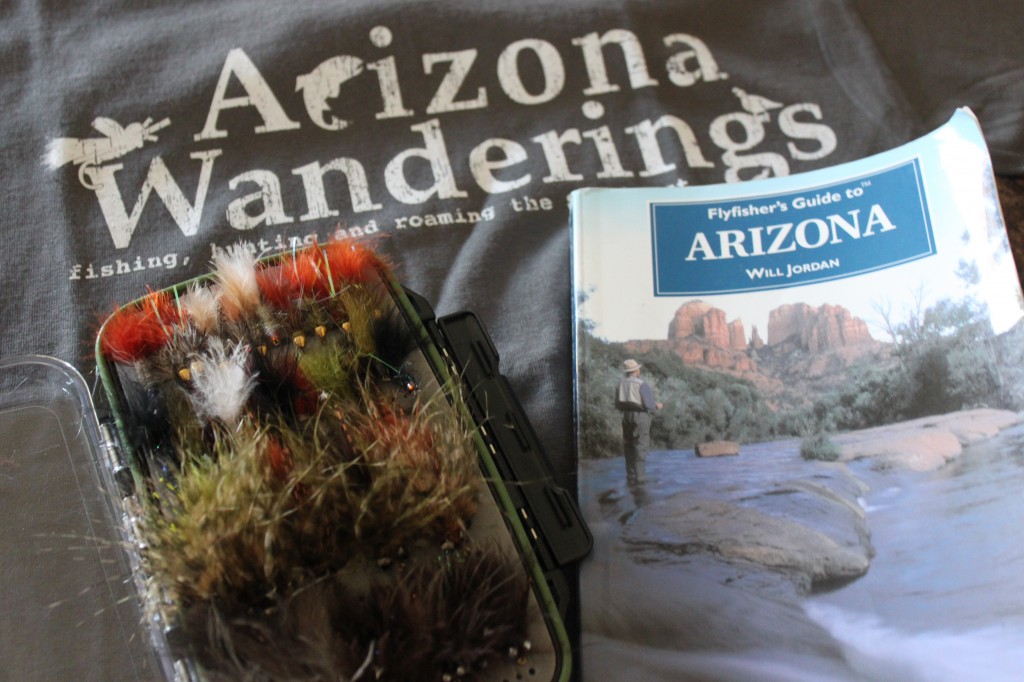 One of the best purchases that I made when I began fly fishing in Arizona was Will Jordan's Fly Fisher's Guide to Arizona. Living just outside of Phoenix, it was difficult to believe that there was any water in this state, let alone, ice cold waters teaming with wild trout. The Fly Fisher's Guide to Arizona is a wealth of knowledge about the many lakes, streams, and rivers throughout the state, with detailed hatch charts, tactics, and access information.
Now, as with many of my books, there are notes scrawled in the margins and hand drawn paper maps tucked into the pages of this book. I have read this book so many times, the cover is literally falling off. My edition of the Fly Fisher's Guide to Arizona is from 2008, but Will Jordan has released a new edition to keep up with the ever changing and challenging water conditions that plague Arizona fly fishermen.
Wether a new or season Arizona fly fisherman, I think that this book is useful tool that can expand your fly fishing opportunities in Arizona. Check out the Fly Fisher's Guide to Arizona.
Will Jordan currently lives and guides in Montana. You can check out his blog and excellent photos at 111º West .