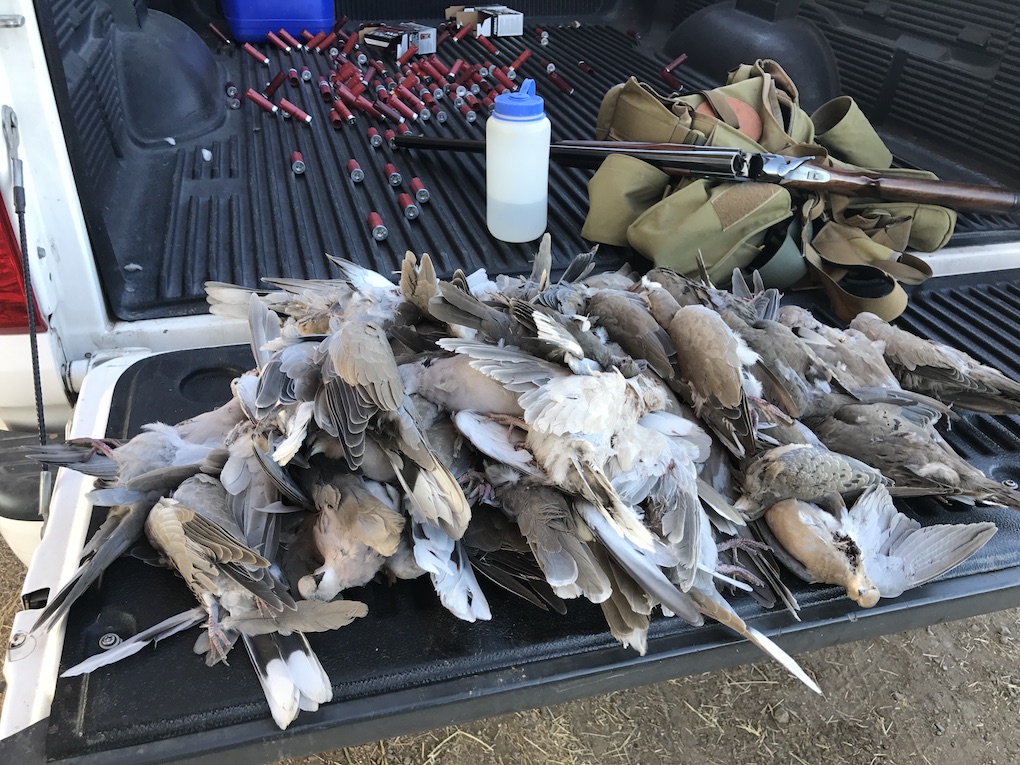 After a couple of hours, we had a big pile of Eurasian Collared Doves sitting on the tailgate. This  non-native invasive species of dove has flourished here in the desert of Arizona (and around the rest of the country for that matter), and subsequently there is an unlimited daily bag and possession limit combined with a year round season. With the shooting over and all of our shells picked up, I stood looking at the mound of birds and knew that the real work was about to begin. Plucking a tailgate full of doves is no small task. So, I took my pile of doves home and enlisted the help of my kids, who are always interested in knowing what I brought home for dinner.
With the doves plucked, cleaned and safely in the freezer, I saved a bakers dozen for a recipe that I'd been wanting to try for a while – Dove Pot Pie.  I had found this recipe on the Field and Stream website and saved it for just such a time. Long story short, it was a pretty involved recipe but turned out fantastic. The whole family loved it and my wife went back for seconds.
I revel in the moments when I can include my kids in the food preparation process and show them where our food comes from. Plucking and cleaning birds is just the start. I'm already looking forward to wandering through the desert, forest, and streams with them.