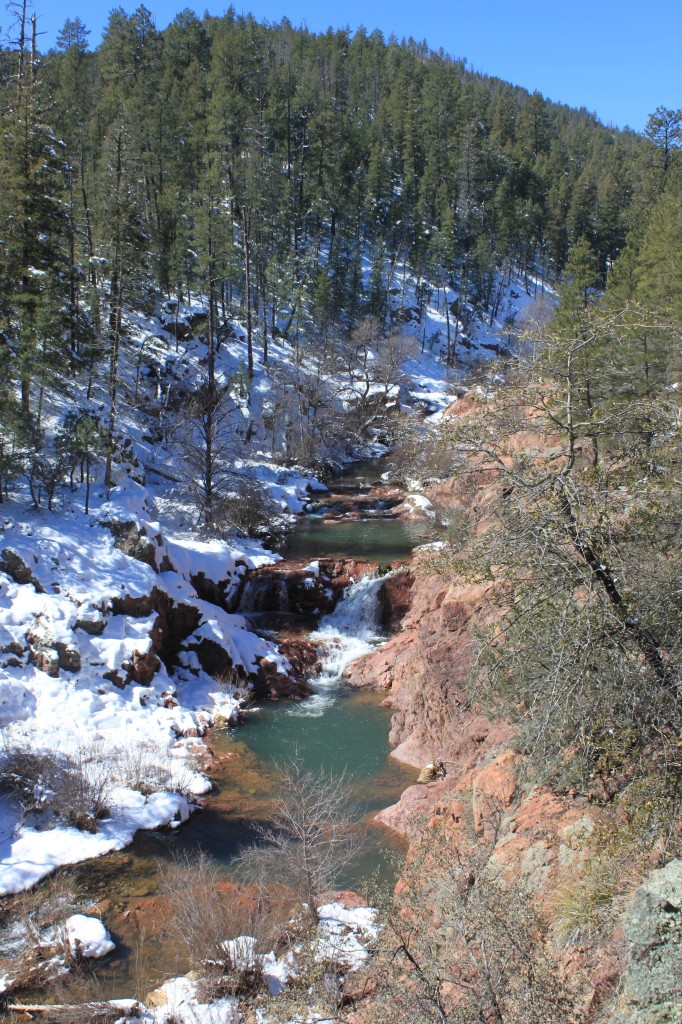 I had a great morning at the Payson Fly Caster meeting swapping fishing stories and talking about small streams. The guys and gals in that club are involved in a number of different conservation projects here in Arizona, and I was honored to be invited up to their club for the day.
After the meeting ended around 11, I still had the rest of the day to myself. I turned the truck east and walked through the woods to one of the creeks of the 260. I made my way to the stream and tied on a heavy streamer. The melting snow had swollen the creek and the fishing was quite slow. A small brown and a few holdover rainbows came to the net before I called it quits for the day.
I'm caught in that weird spot of the year where hunting seasons are over and the fishing remains a bit marginal. Looks like I will be catching up on some more tying and waiting with anticipation for the summer months full of big foam hoppers.