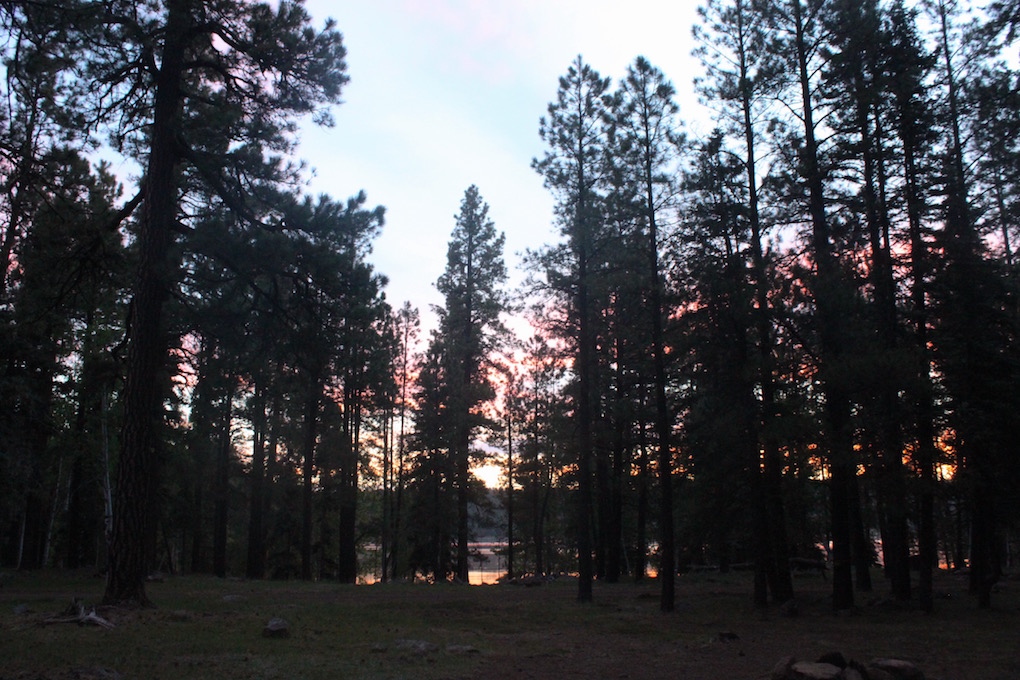 "Blip." A trout rises to the right.
The fly dropped softly, a foot short of the center of the concentric ripples and the krystal flash wings gleamed in the morning sunlight. There was an ever so slight pause before the nose of the Apache trout broke the surface. The ant pattern disappeared, the hook was set, and the fish danced its way to the net.
This scene played itself many times over for most of the morning. At Christmas Tree Lake on the White Mountain Apache Reservation, the Apache trout like to rise to dry flies until the sun gets too high in the sky. Around eleven, we switched things up and stripped small leeches, damsels, and nymphs off of the banks with pretty good success. As evening approached, there was another flurry of activity on the surface as trout began rising again to ants and mayflies.
Back in the Valley, the temps were well over 100 degrees, but after a light rain as we got off the water, the mountain air was crisp and clean. It's easy to have a good day when the fish are biting and you're hanging out with a couple of good buddies.