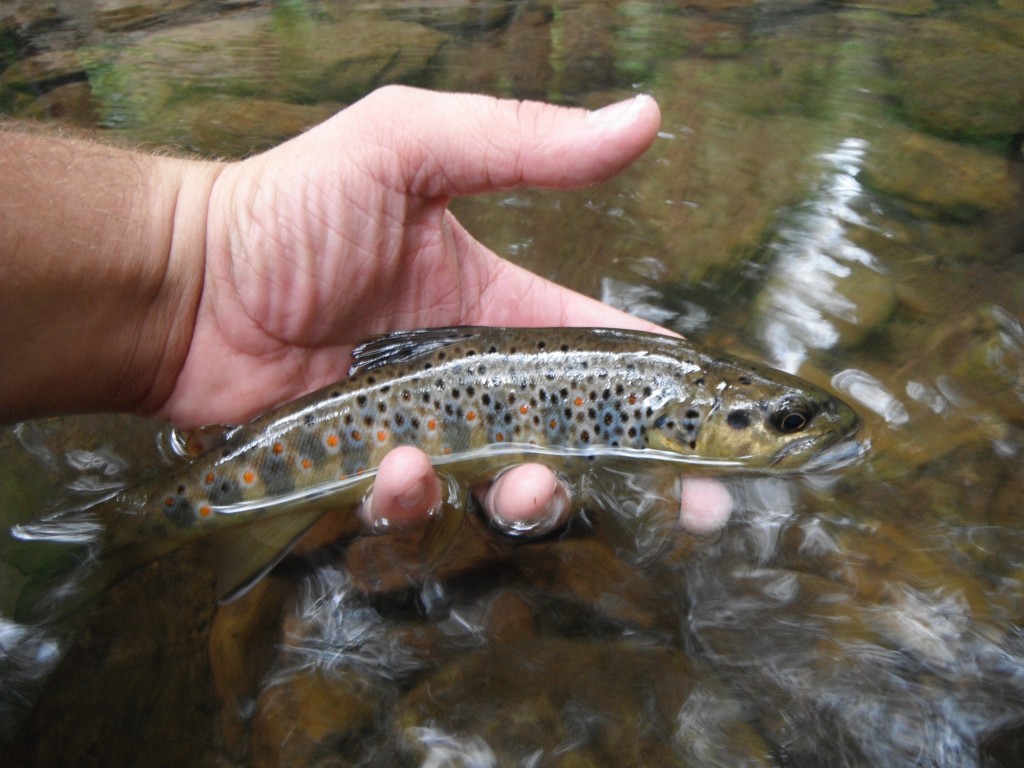 Leaving every shred of evidence out of the story, I will attempt to give a play by play of my Saturday. I was fishing a small stream picking up the usual 4-12 inch fish enjoying the peace that only a lonely overcast day on a small stream can truly bring. After a dozen fish attacked the tan mini-hopper, I snipped off the small dropper that I had tied on, and enjoyed small stream trout actively feeding on the surface.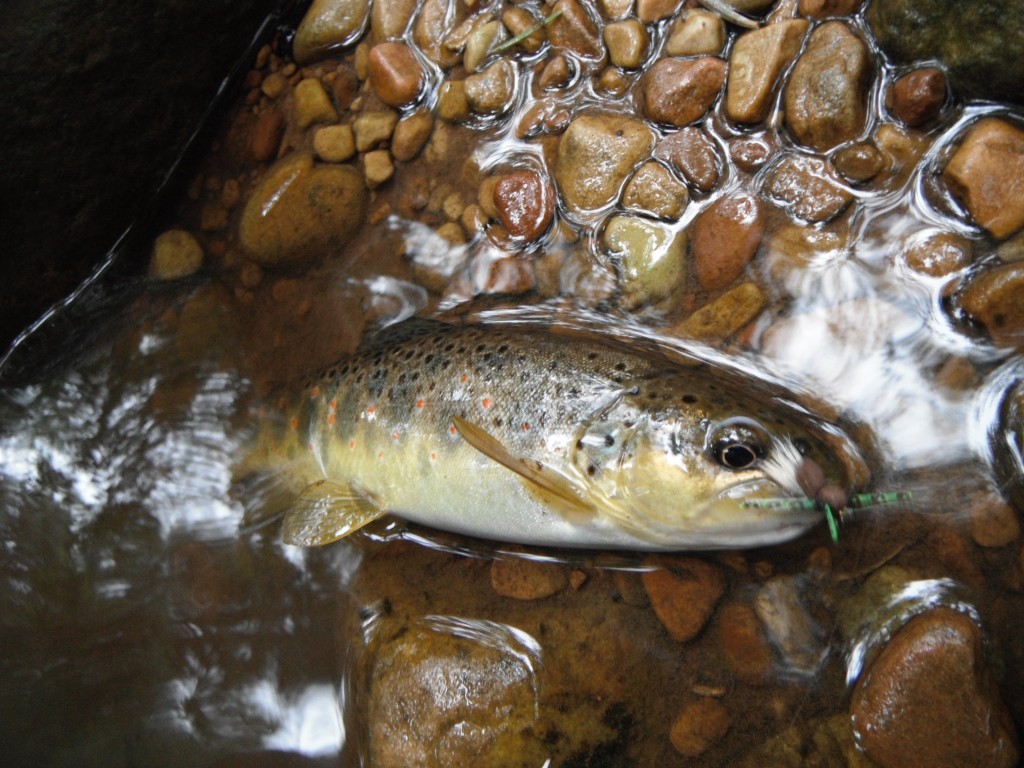 I caught a really nice 14 inch brown and had mentally checked it off as the fish of the day but figured I would fish up a little farther, before checking out another stream. A good size boulder sat off to the side of a pool not much bigger than a kitchen table and although the pool was small the deep hole under the rock was dark and deep. Crouching, I flipped the fly and drifted the back of the pool and pulled one small fish. Normally one fish will spook the pool but I rolled the fly to the head of the seam and as it swirled, a big head sipped the tan bug from the surface.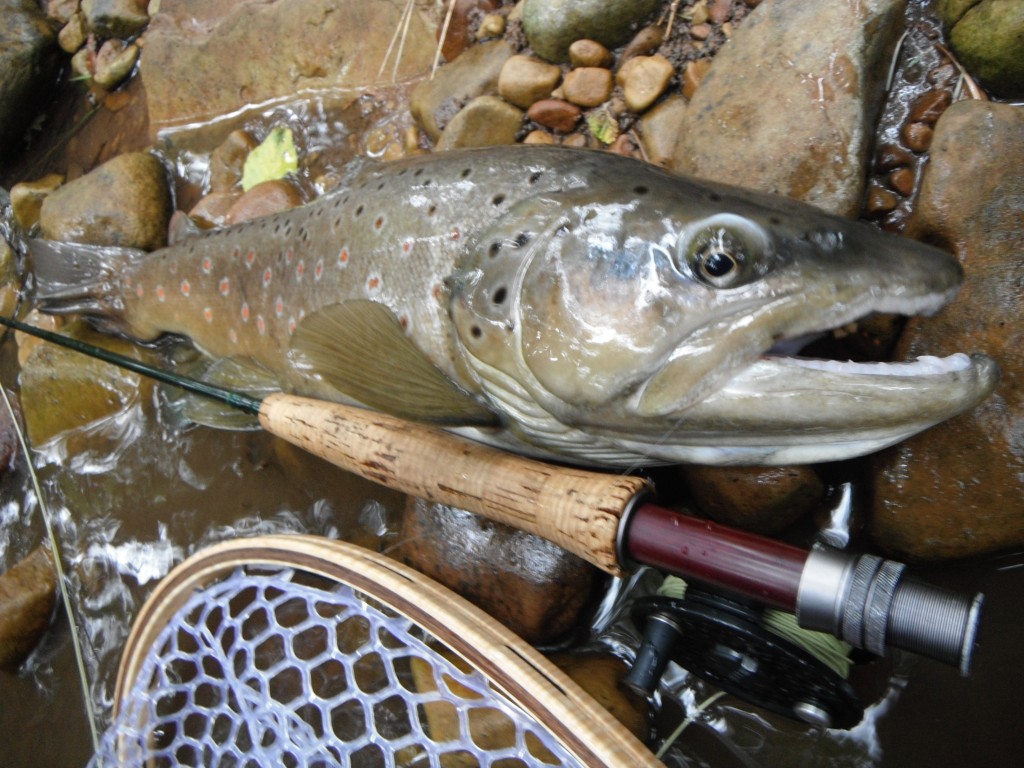 The fly rod doubled over and the fish went to the bottom. He stayed there for a bit and then tested the walls of his small home but found nowhere to go and with such a large body could barely maneuver. With no where to run, jump, or pull I put a net under him that was no where near able to fit him. I pulled the camera, snapped two pictures and quickly put him back.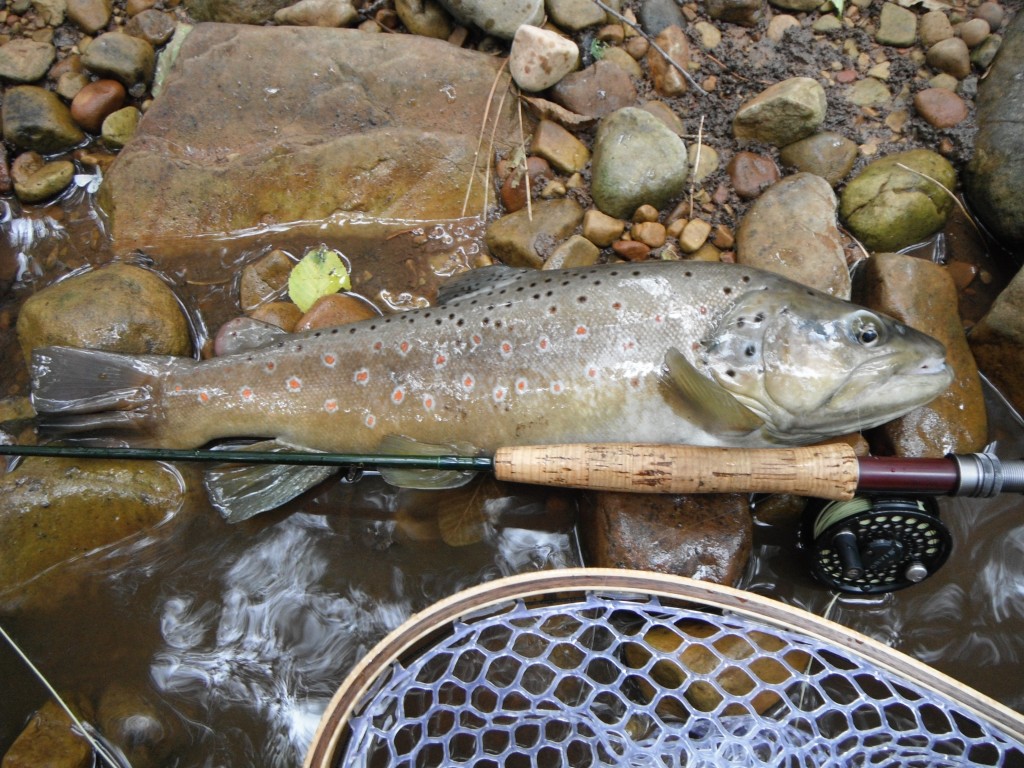 From the pictures, you can tell this old boy has been sitting under that rock for a long time, eating bugs and getting fat. I do not expect to find another fish like that anytime soon, although I know they exist in just about every stream. I was lucky and I know that. After I let him go, I sat for about 15 minutes and let my legs stop shaking. I fished the rest of the day, but it was pretty halfhearted after such an unbelievable morning.