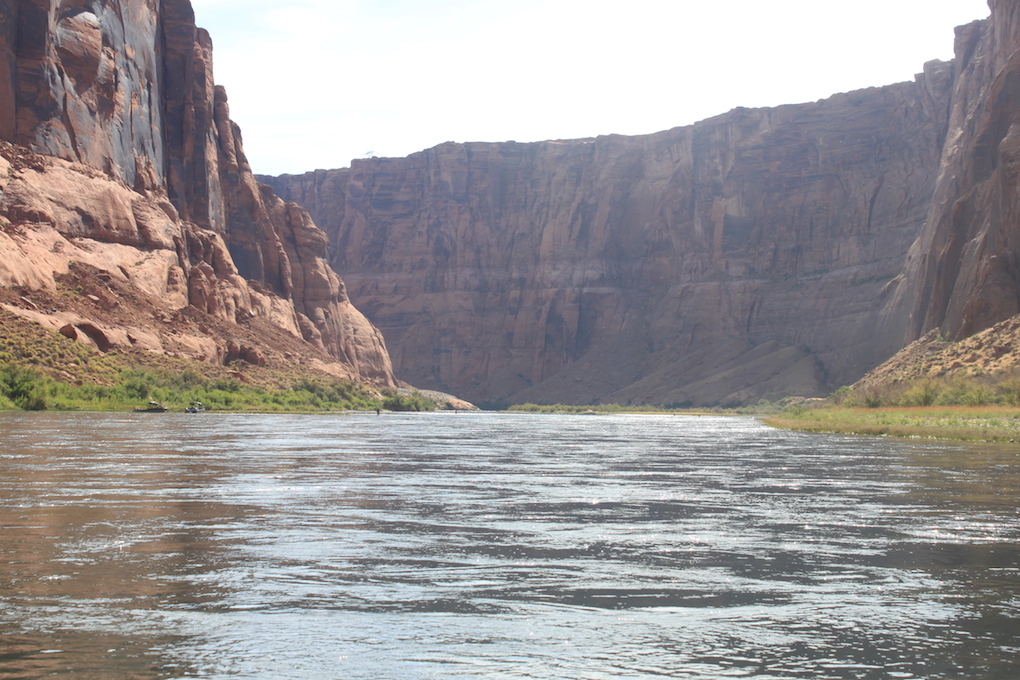 You can really blame it on Alex Landeen. In truth, the reason I bought my pontoon boat was for the sole purpose of floating the Colorado River. Now don't get me wrong, I've enjoyed exploring the lakes here in Arizona, but a few months back when he started telling us about his 15 mile float down the Colorado River from Glen Canyon Dam to Lees Ferry, I was already counting pennies and looking at pontoon boats.
Fast forward to last Friday, Jason and I skirted our work activities and drove up to meet Alex, Marvin, and Scott. We milled around looking at the river, wading up to our knees to cool off, and waited for the backhaul boat that would take us, our gear, and our pontoon boats upriver to the dam. When we were finally loaded and the boat left the no-wake zone, our driver eased the throttle forward, and we left what little civilization there is at Lees Ferry behind us. The boats dropped us off at an upper beach were we assembled our boats, stowed gear,and rigged our fly rods for the short jaunt down to the Ropes camping area. We were in to fish right away. Smiles all around.
We camped at Ropes that evening, and after dinner from a bag, we swapped stories about fishing trips before turning in for the night. I've been on several multi-day float trips before, but this was the first one in my own personal watercraft. So the thought of my helpless little pontoon anchored on the mighty Colorado had me waking up at all hours of the night, wondering if that little red pontoon was still there. I resisted the urge to done my headlamp and go look, and when the sun finally started to brighten the sky the next morning, I found that little red pontoon waiting for me like a puppy ready to play.
Gobbling down a quick breakfast, we eased the boats into the strong current of the Colorado river and started plying the edges of the river for feisty rainbow trout. It was pretty much non-stop all day long. Fish were looking up, and we pulled many fish on hopper and cicada patterns. Everyone had a sink tip rigged with streamers, and when things slowed on occasion with top water, you could always clean up with simi-seals and wooly buggers.
The three days and two nights that we spent on the river were amazing, and although the fishing was great, I came home babbling to my wife more about the experience of the river and the fun times with good friends rather than the actual fishing itself. So although I blame Landeen for my pontoon boat purchase, I ultimately owe him for opening my eyes to the Colorado River. Without a doubt I'll be going back.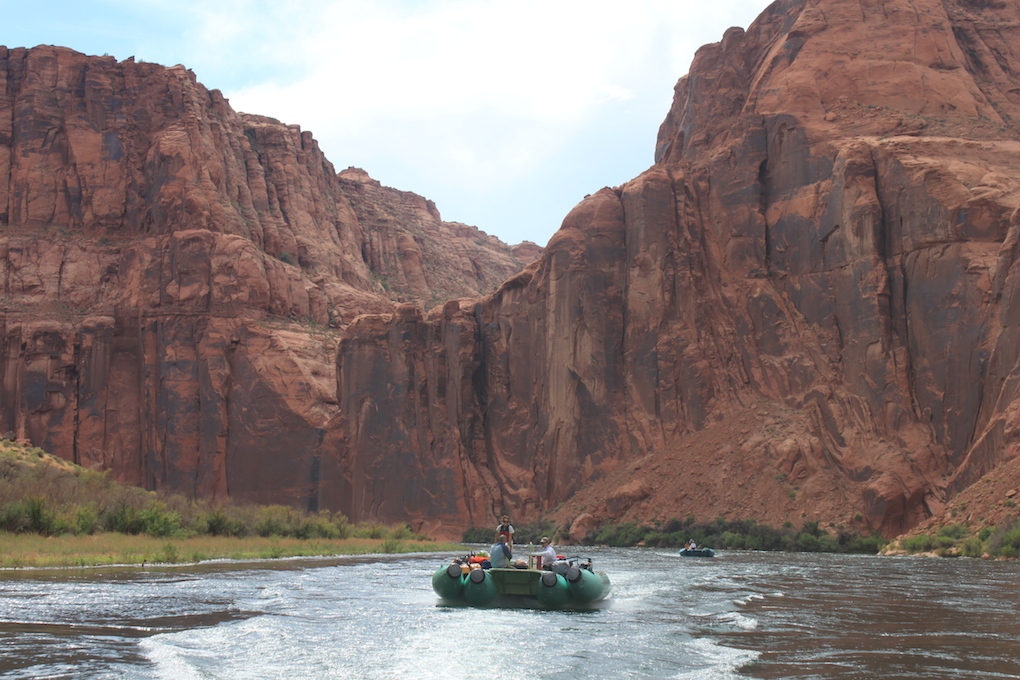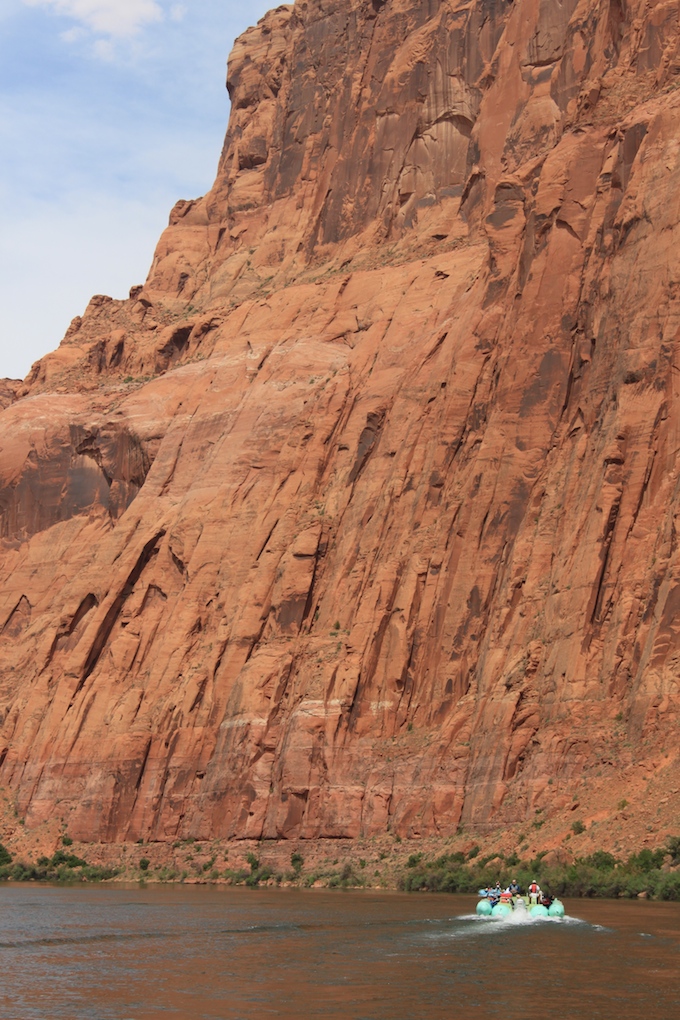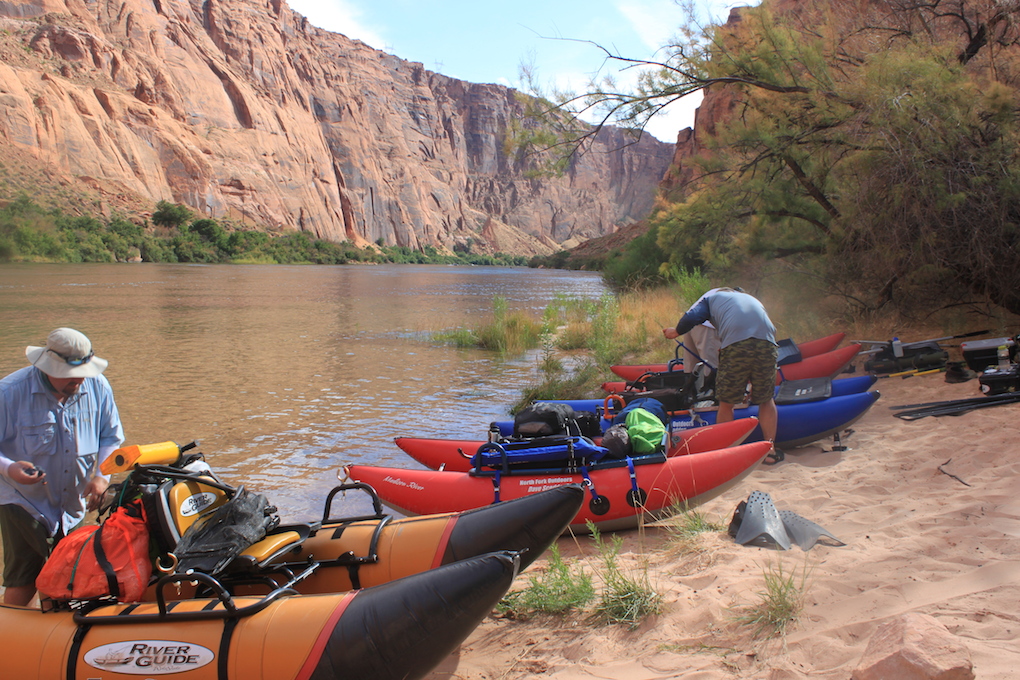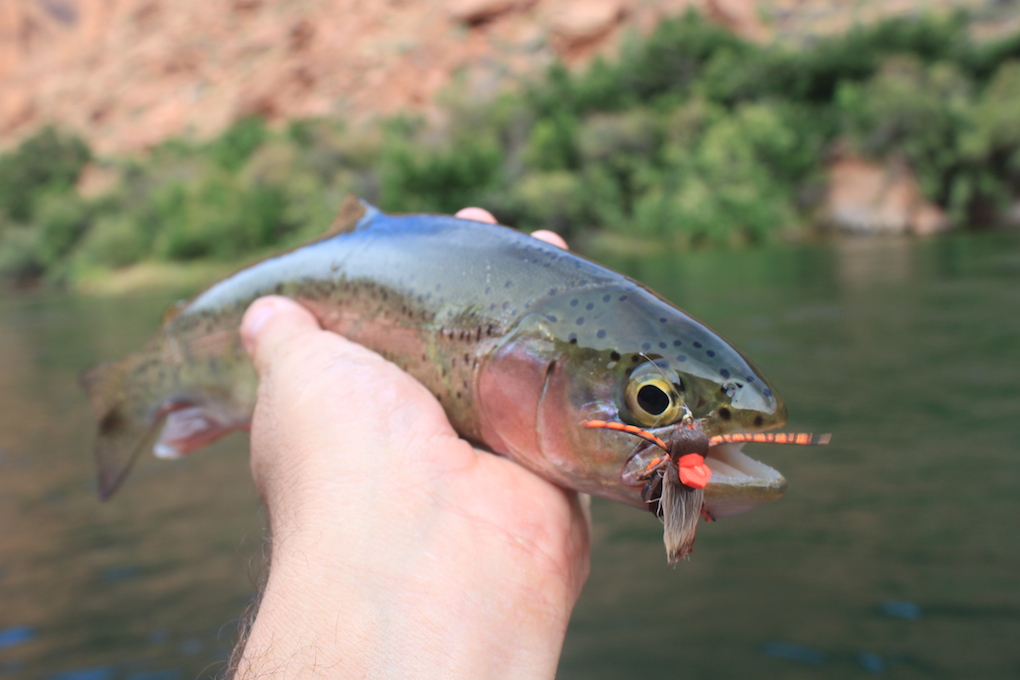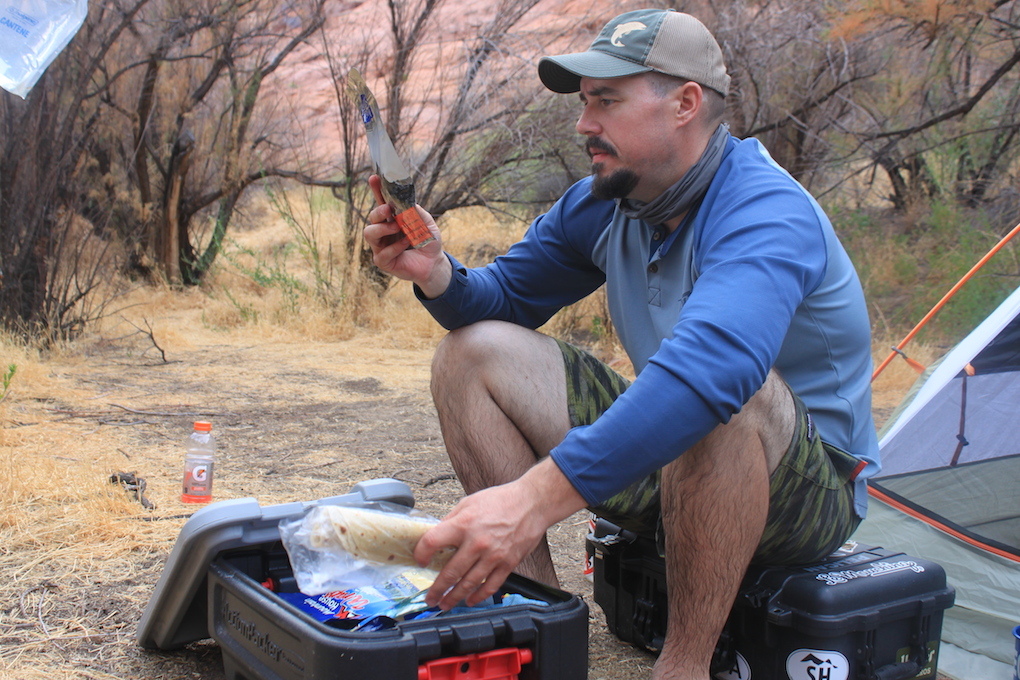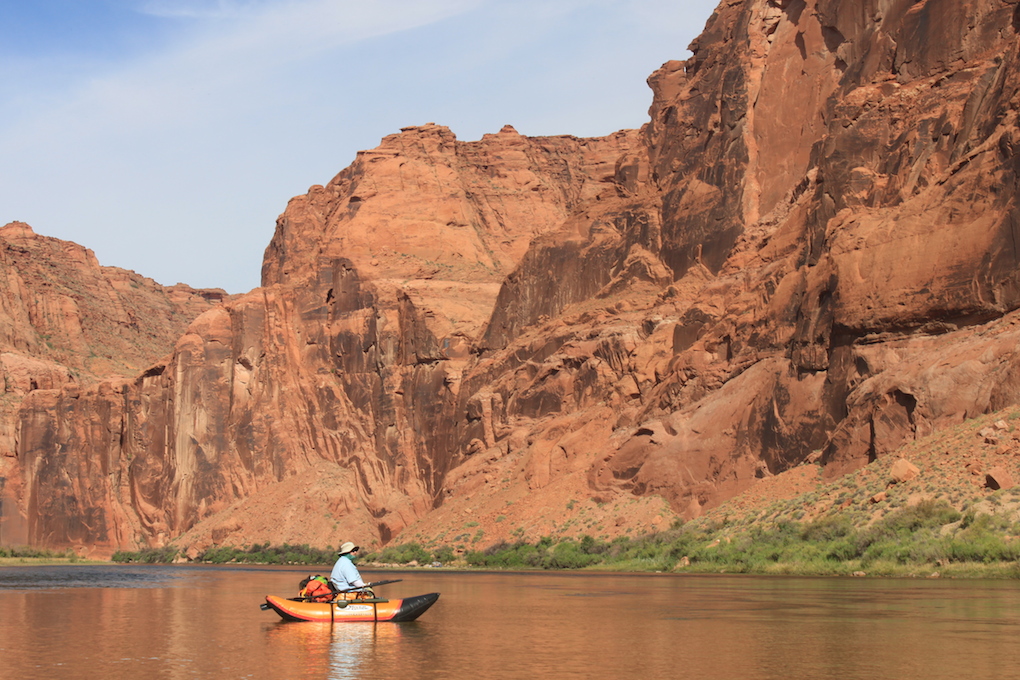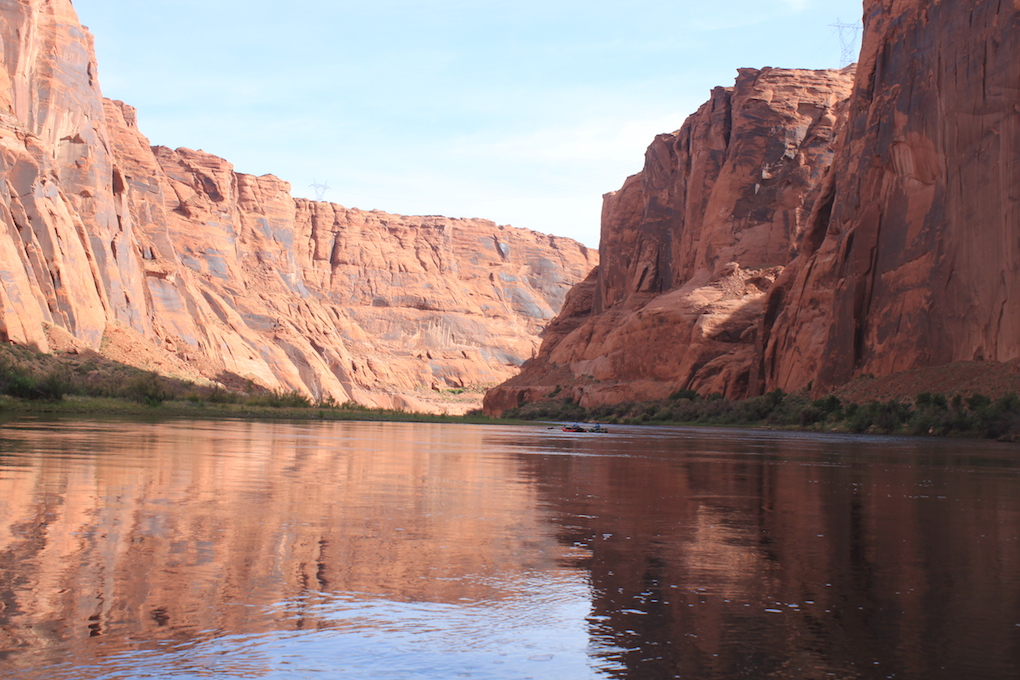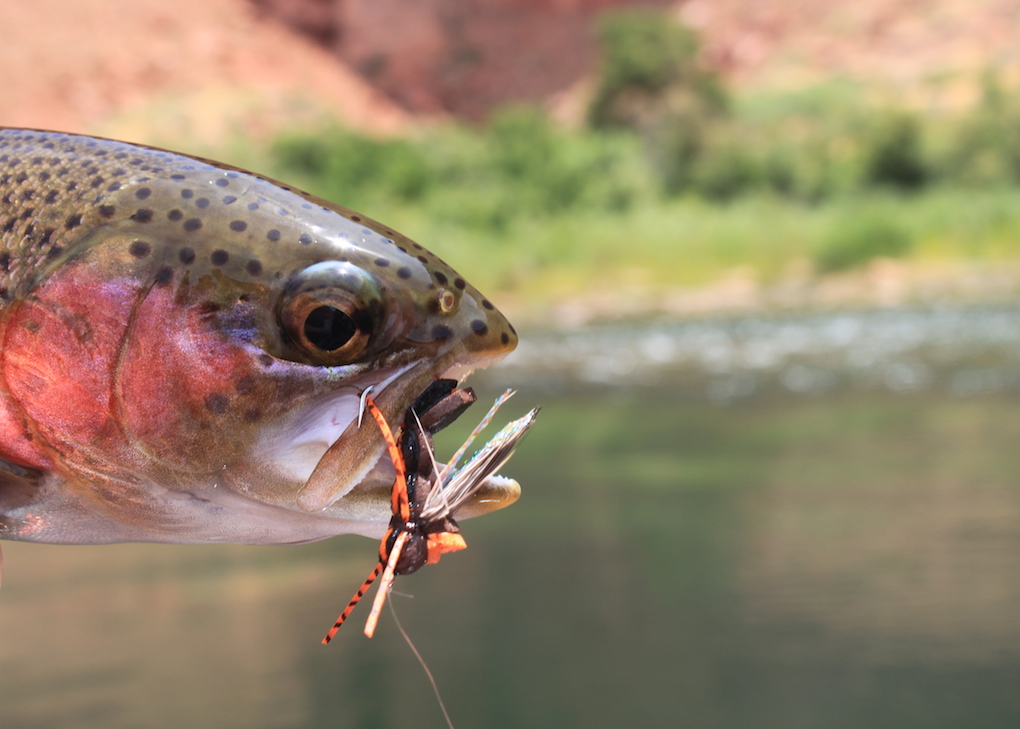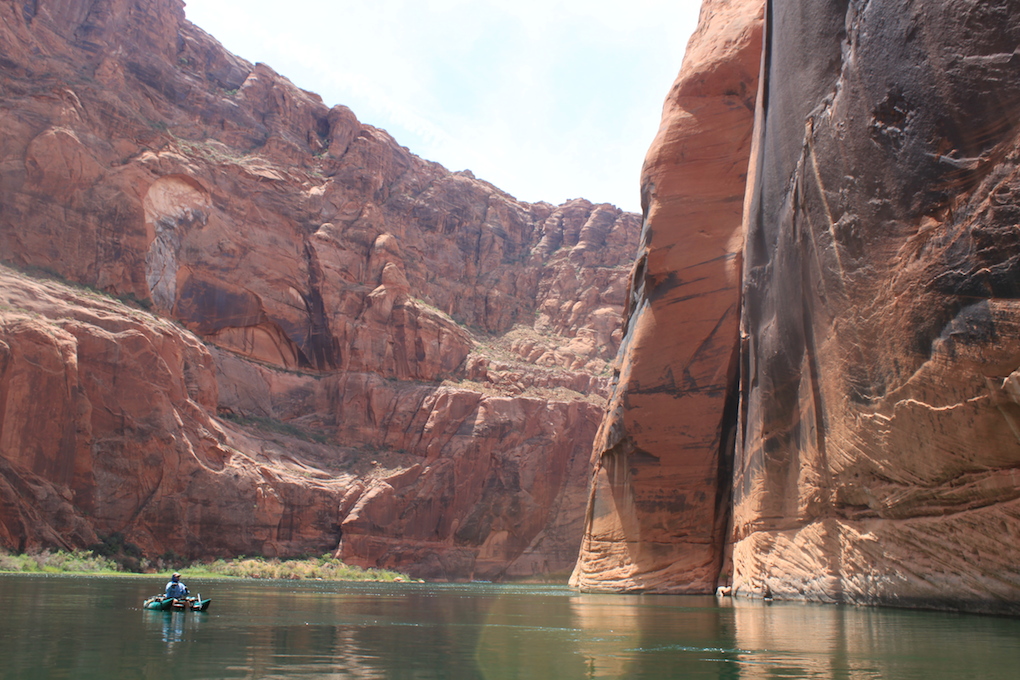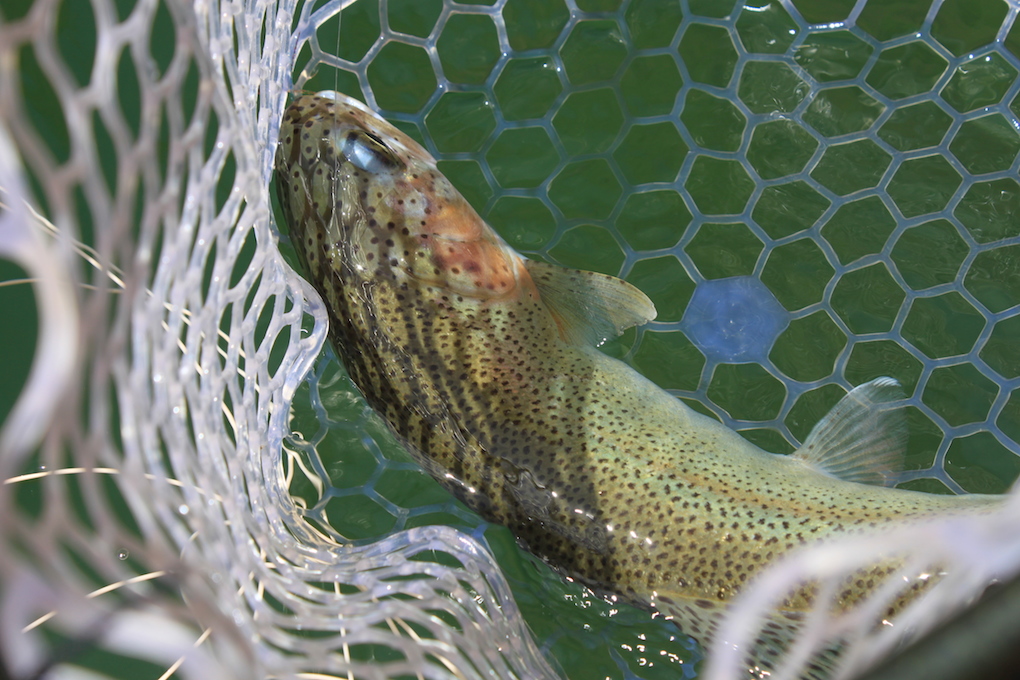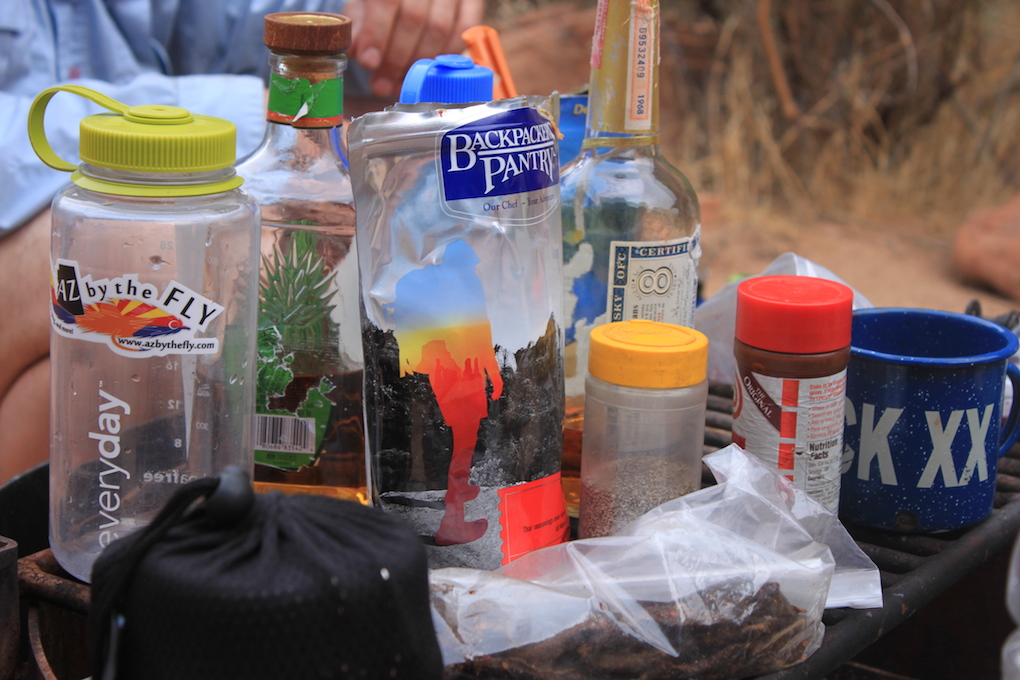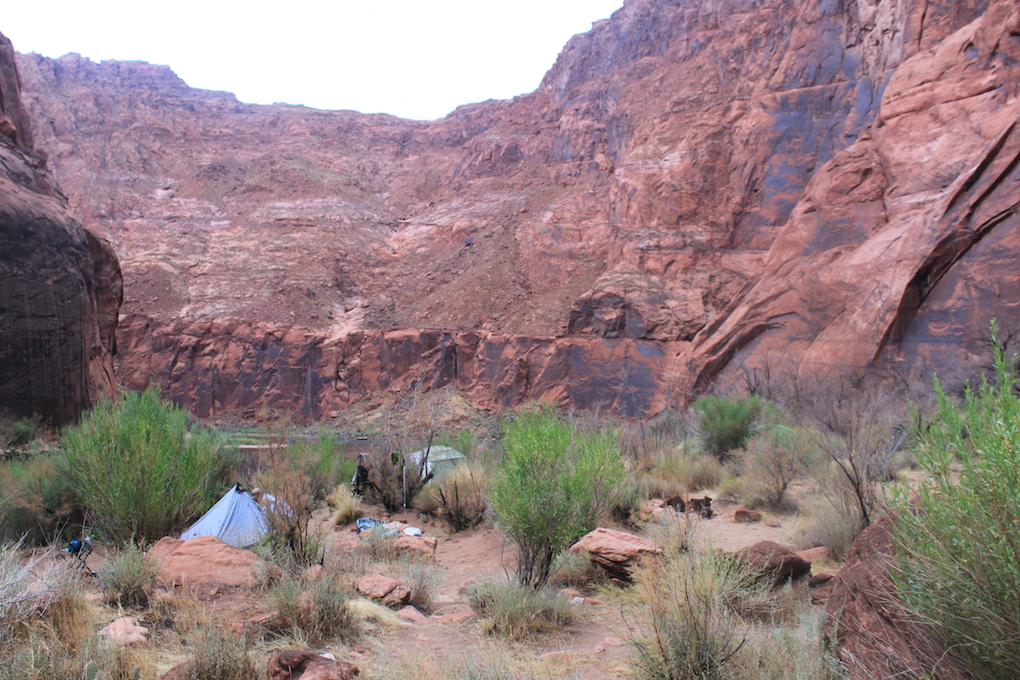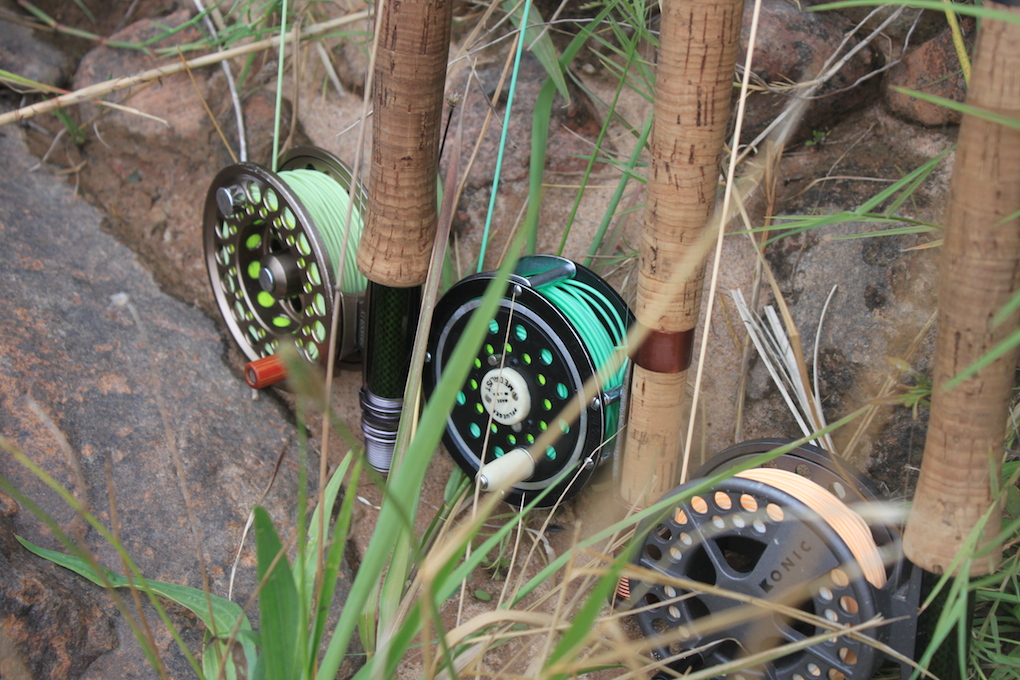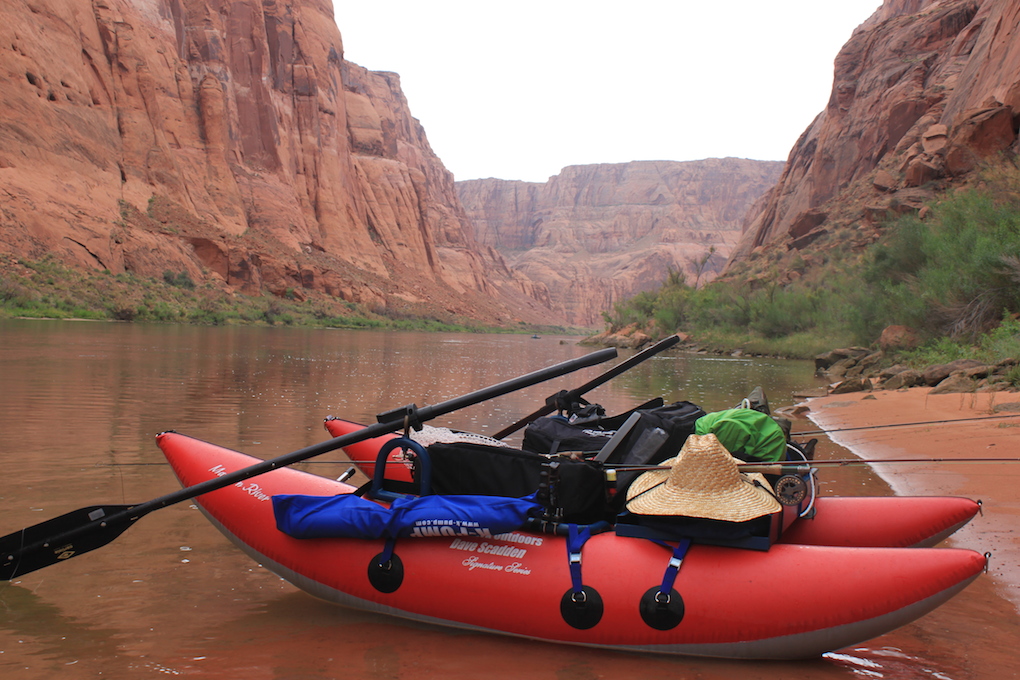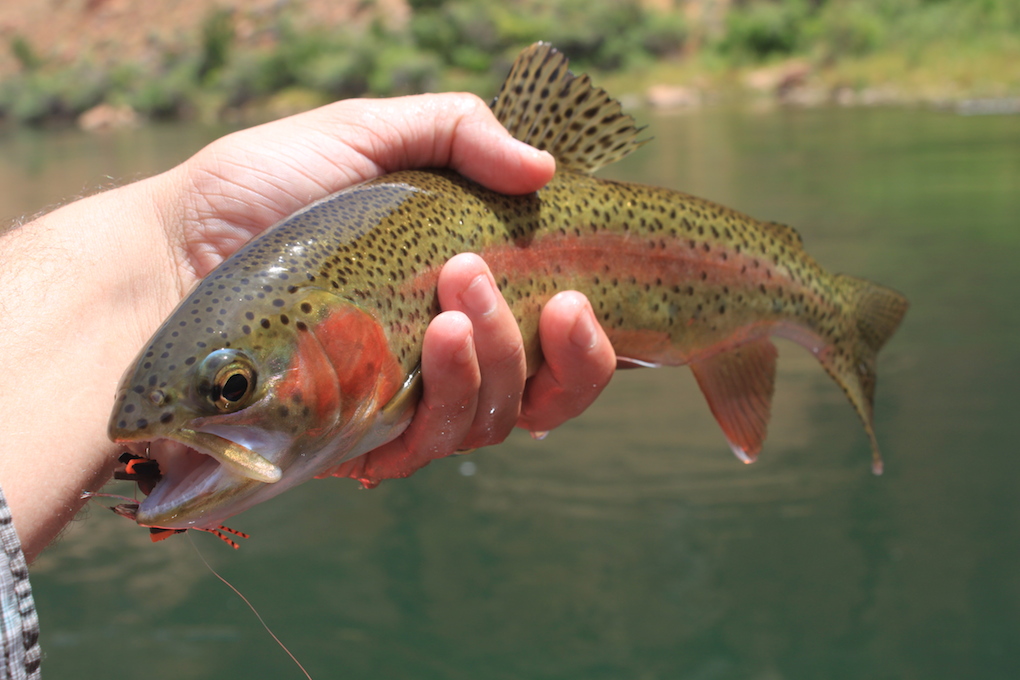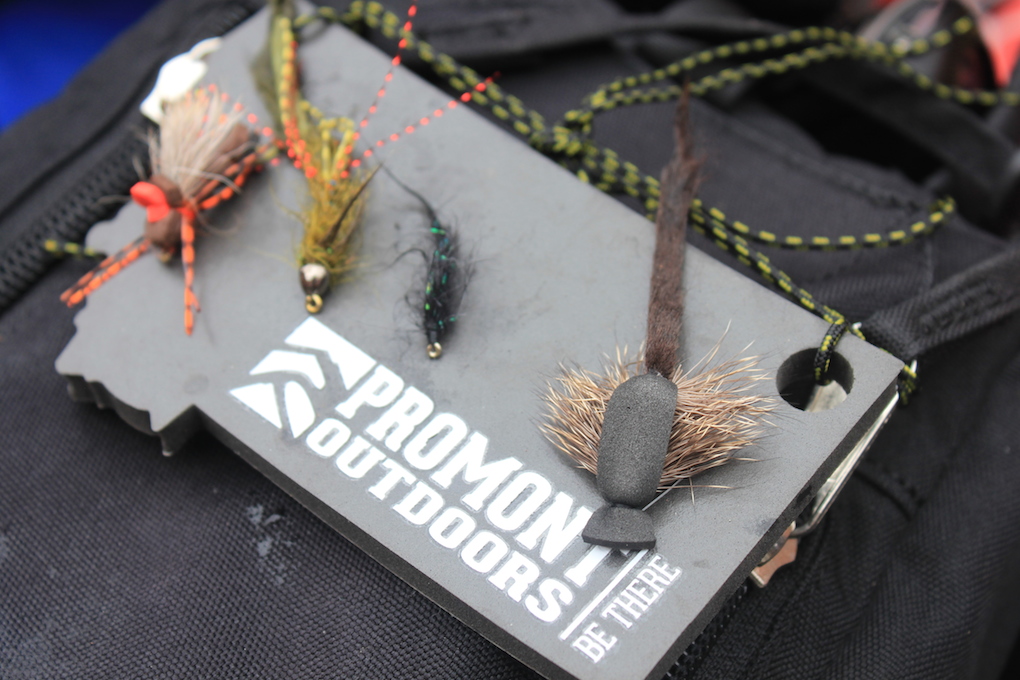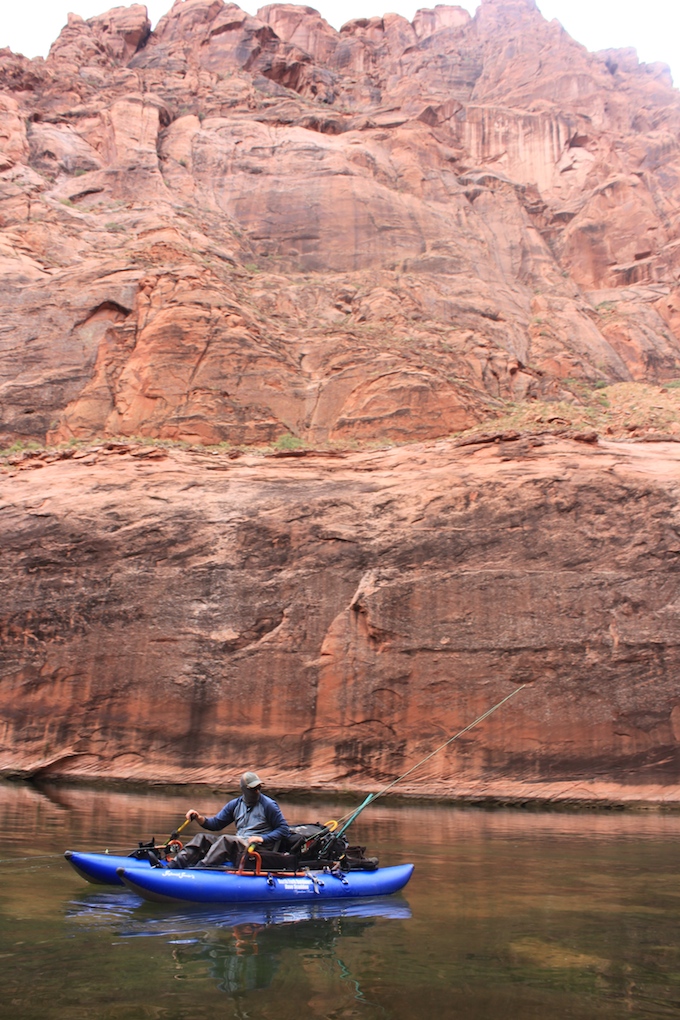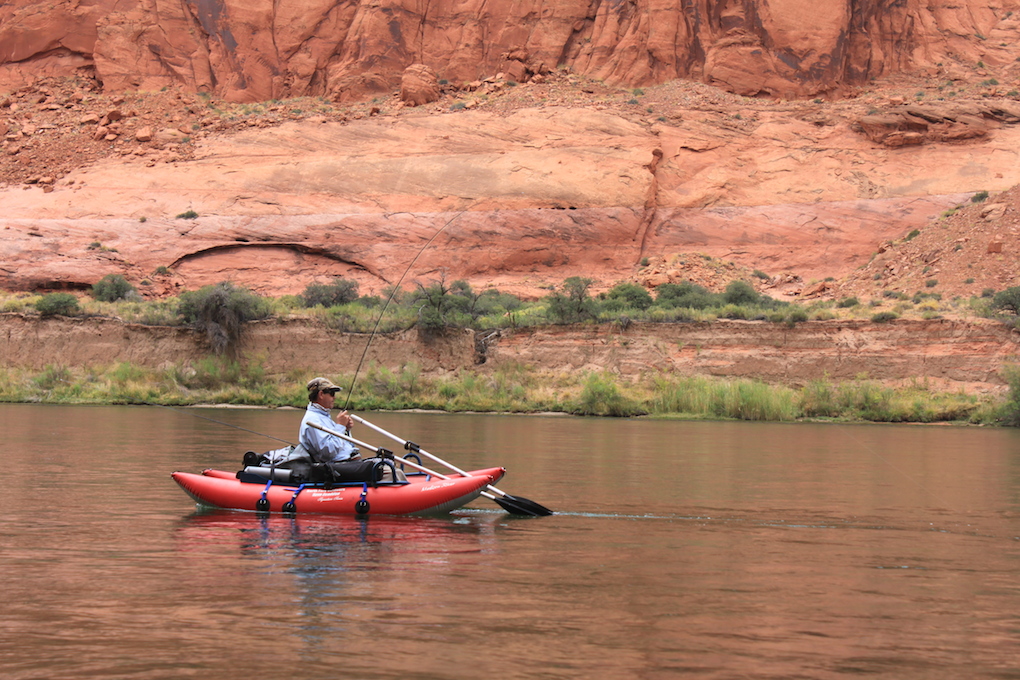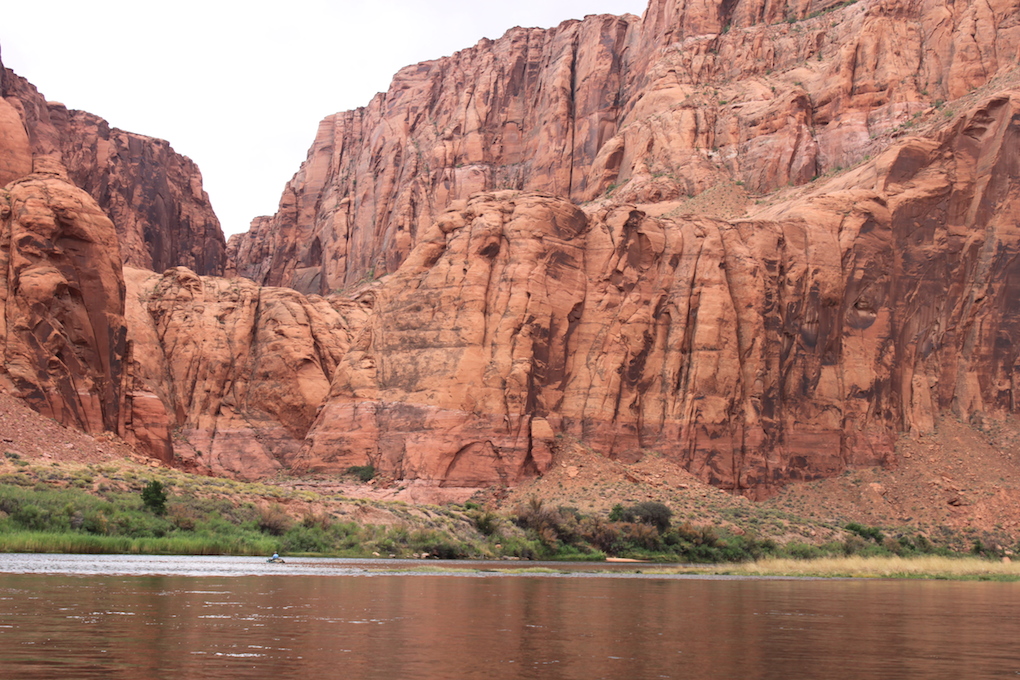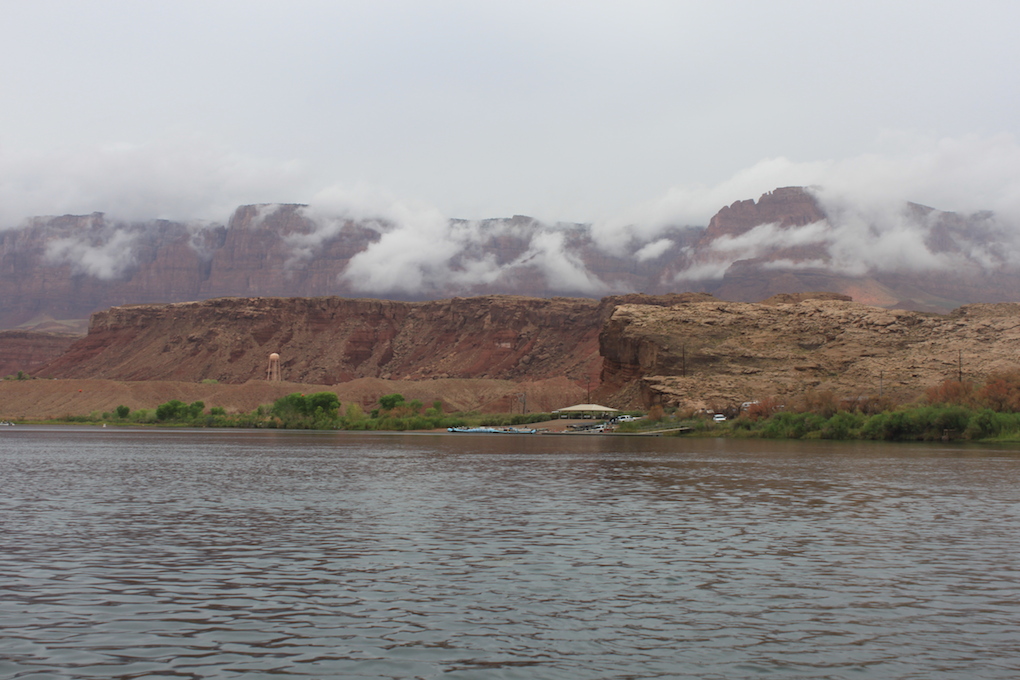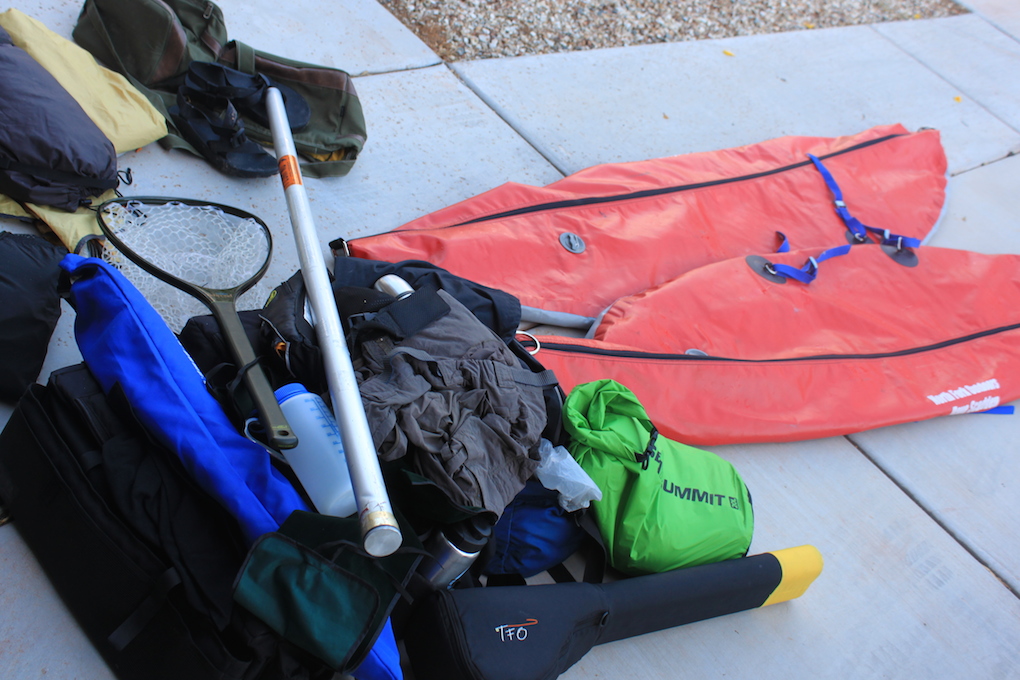 What makes a river so restful to people is that it doesn't have any doubt. It is sure to get where it is going, and it doesn't want to go anywhere else. – Hal Boyle
Our trip through the lens of Alex Landeen.