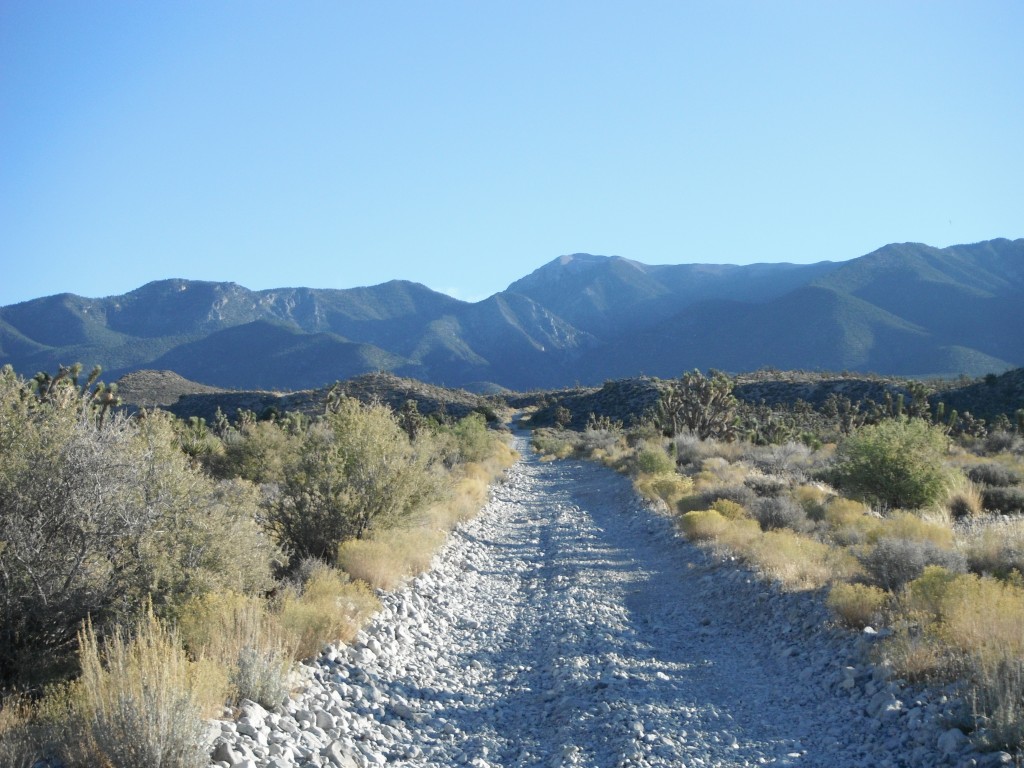 I found myself in Las Vegas for a good buddy's bachelor party not long ago and amidst the turmoil of the weekend, I planned to get out and do a little fishing. My research had started a few months earlier and with the insight from some friends I found myself bouncing over a teeth-chattering, washboard road through the Nevada desert.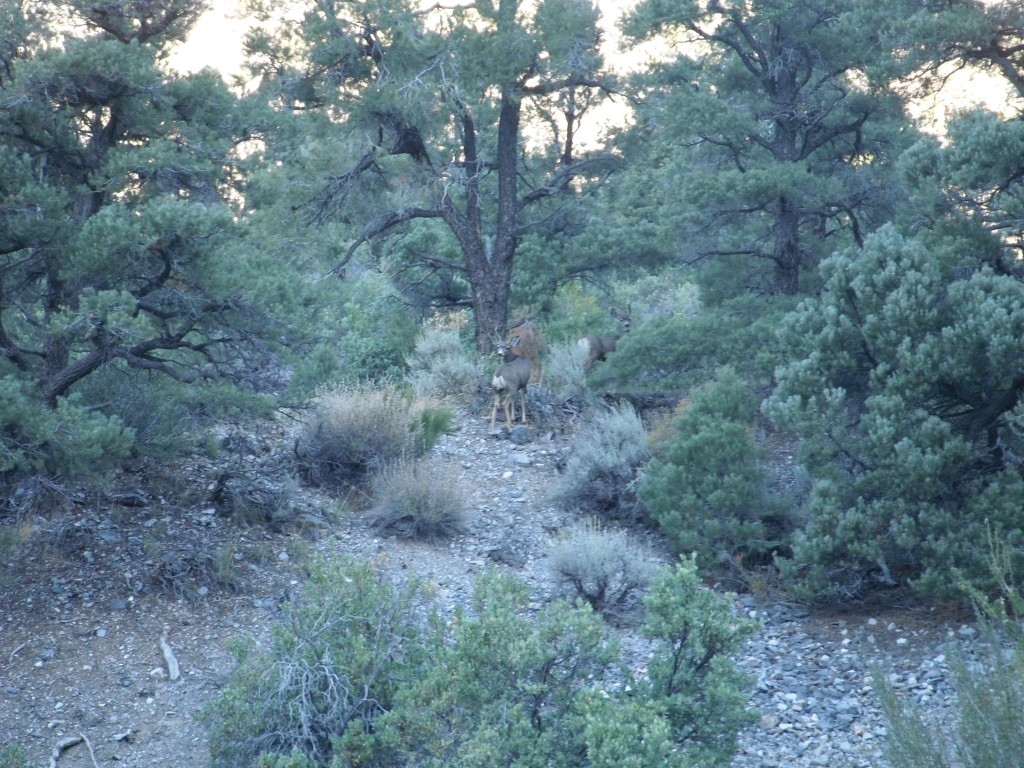 Fairly soon, the sage and joshua trees of the desert gave way to junipers and taller pines of the canyon. I drove over a small trickle of water that started to grow over the next few times that I crossed it. Before long I came to several large pools and rigged up the fly rod with a brown mini-hopper.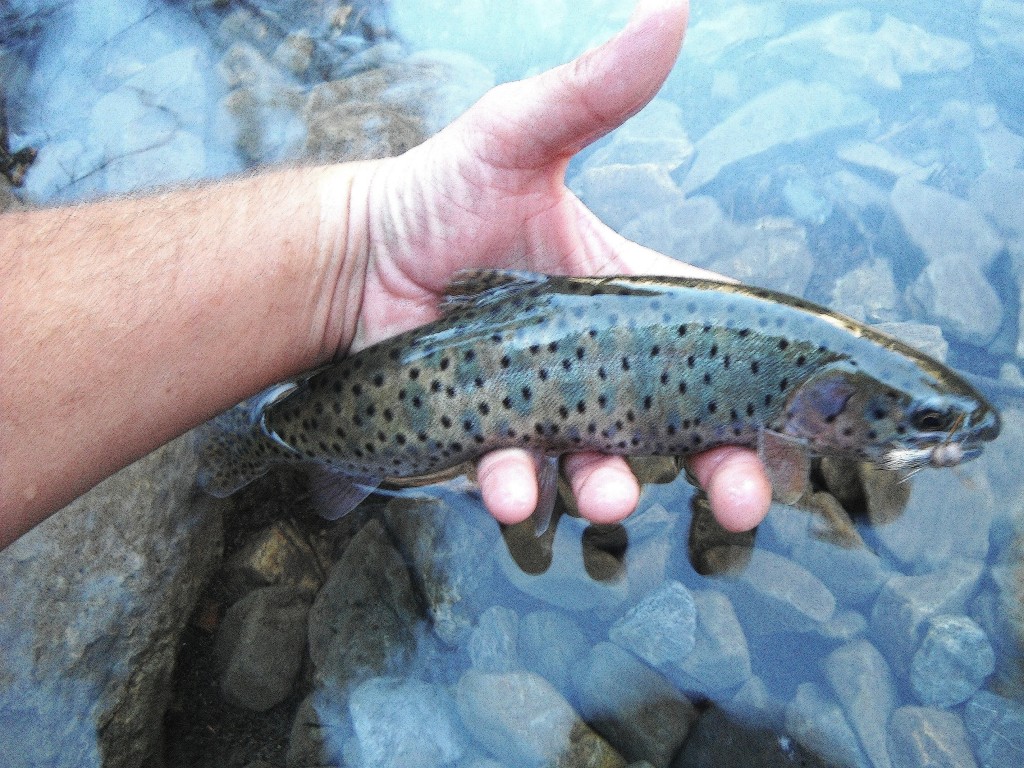 At the head of the first pool, I laid the bushy mini-hopper in the foam line and saw the splashy take of a hungry trout. I played my first Lahontan cutthrout to the bank took and cradled the fish for a quick picture.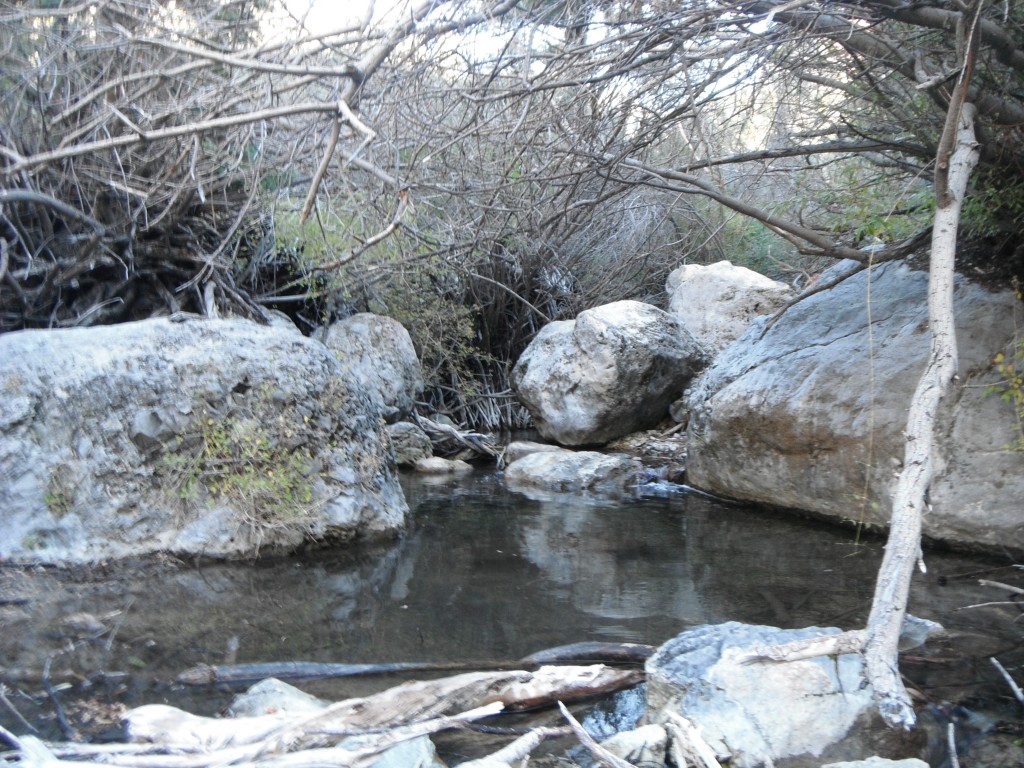 After that first pool, I worked my way up the creek as the canyon started narrow and choke with brush. I found the small pool pictured above in which I could see several trout finning in the water. With no room for a normal cast, I used a bow and arrow cast to put a #20 sparkle parachute and was able to pull a couple trout to hand. With only a few hours to fish, I did not make it as far up the canyon as I would have liked. I turned back towards the mouth of the canyon, and once in the truck, I made my way back in to town. It really does not get much better than a fun weekend in Vegas with a little bit of small stream fishing thrown in as well.