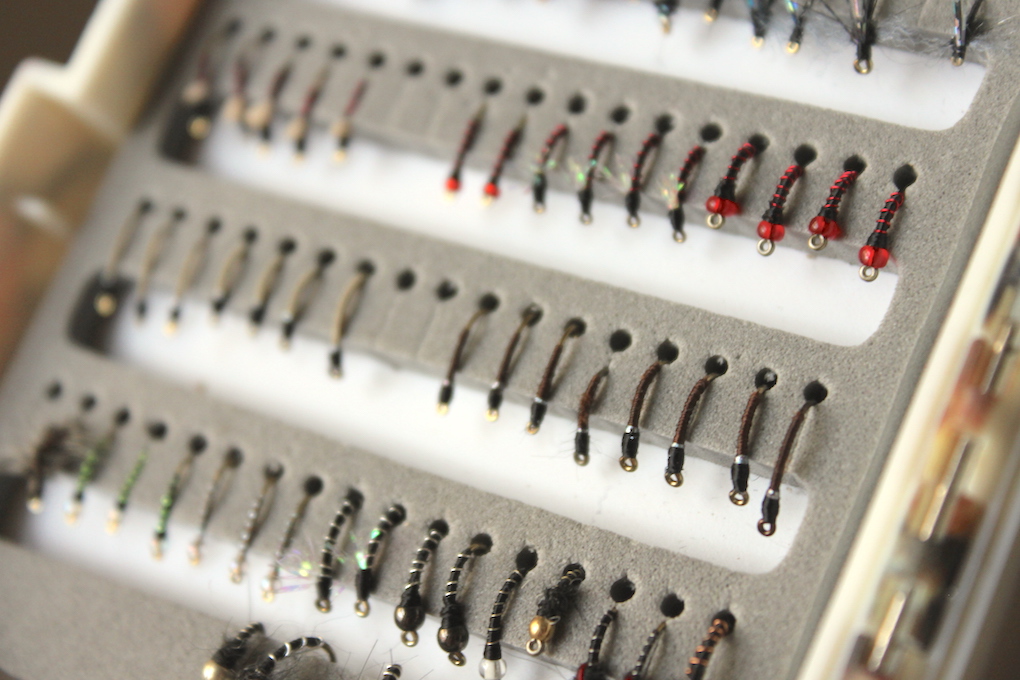 I remember the first time I fished the San Juan River, my friend Mike, from Dry Flies and Fat Tires, gave me a couple of flies. In that collection of flies he passed on to me were a couple of Flash Thread Midges (also called the Bling Midge). I learned first hand that flies don't have to be overly complex and difficult to tie to be productive. Ever since then, I keep a couple of Flash Thread Midges in my tailwater fly box. Typically, I'll tie them from size 18 on down to 24.
Hook: #18-24 curved hook
Thread: UTC 70 – Brown for body/Black for head
Thorax: Holoshimmer Tinsel Thread – Silver (found this at a local craft store)
If you are looking for a cool variation of this pattern, check out Juan Ramirez's video of the Biot Bling Midge. Excellent pattern.