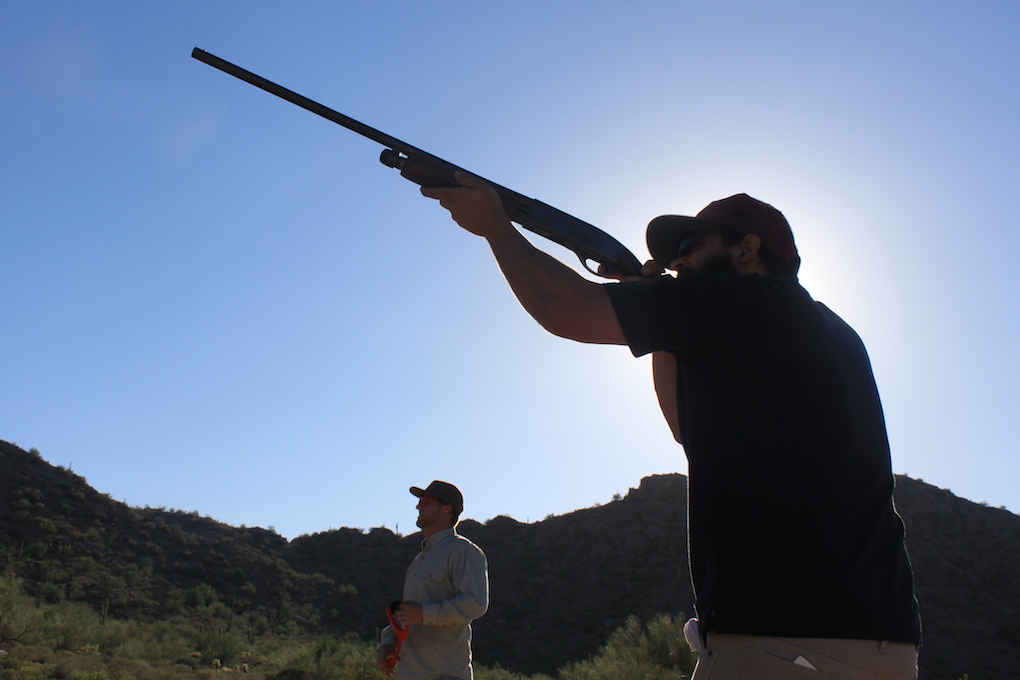 With the Arizona Dove Season right around the corner, I was lucky to get out a couple of times to break some clays and try and knock some rust off of my swing. My first opportunity was with a couple buddies after work, and by the time we had run through a couple boxes of shells, we were all doing pretty well.
I almost fell out of my seat when a couple days later, my wife asked if I could show her how to shoot the shotgun and teach her how to shoot clays. How could I say no to that? Grandma came and babysat while Mom and Dad stole away for a couple hours. After going over the basics, my wife was knocking clay birds out of the air with some surprising accuracy. She's a natural.
A couple things to note:
1. Arizona Dove Season opens September 1, 2014. Know the Regs – 2014 Dove Regulations
2. Pick up your shells. Wether you're hunting or target shooting in the desert, pick up your shells. It saddens me to say it, but someday the litter, shells, targets, broken glass and trash left by target shooters is going ruin it for everyone. We live in a beautiful state with very lenient rules for target shooters. Don't ruin it by being lazy. Clean up after yourself.
3. I've always been a big fan of Hank Shaw. Check out his dove recipes. Some of them look amazing.