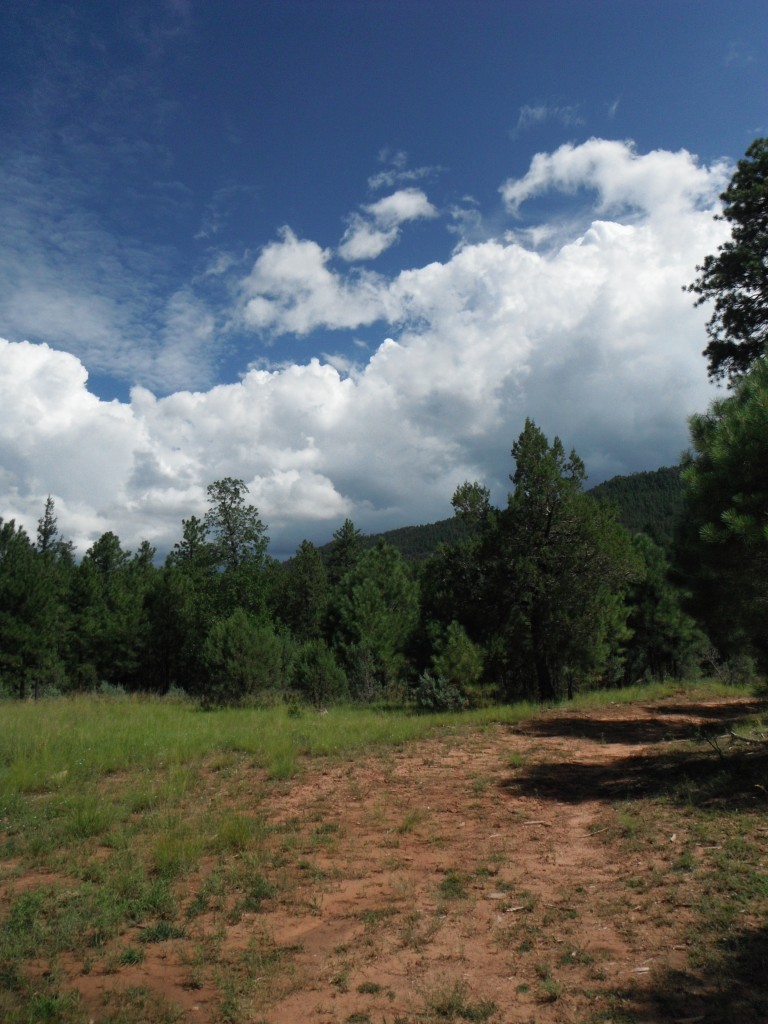 A bittersweet day in the field found me scoping out my hunting stand for the upcoming turkey/deer archery season. The day was bittersweet because I know that with archery season comes the new school year. So while this week I am setting up a ground blind thinking about water and food sources for my quarry, next week will have me sitting in meetings and writing lesson plans.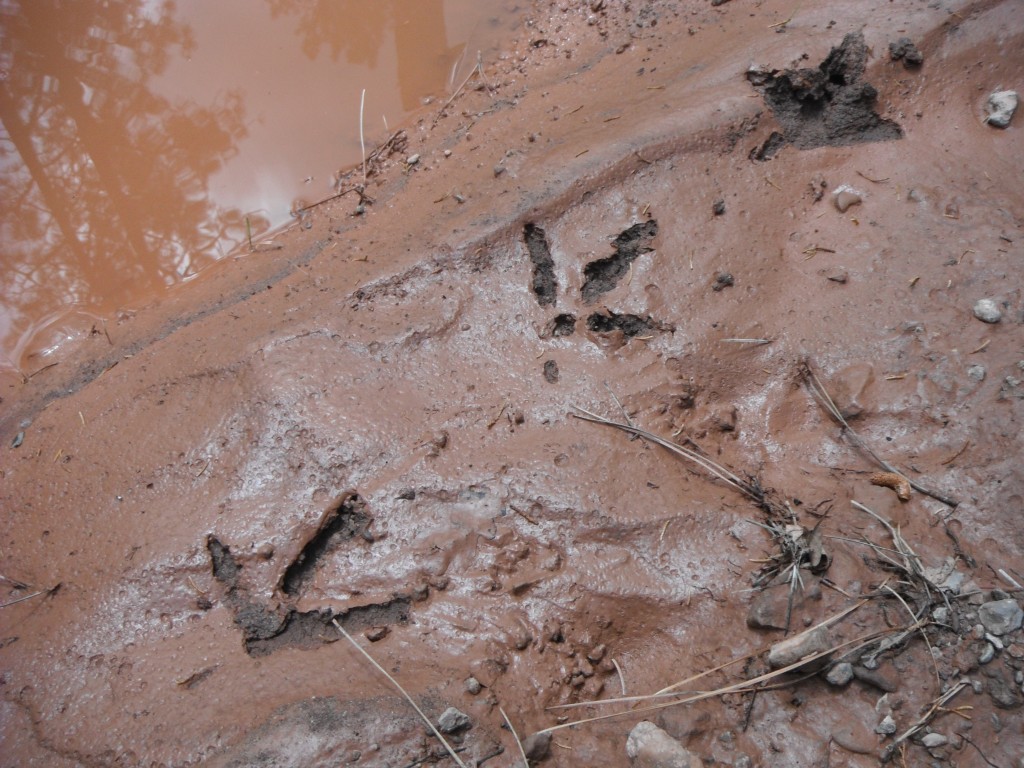 Although I saw a good amount of fresh sign and even spooked a small flock of turkey, I still have misgivings about the upcoming season. Bowhunting in Arizona requires a good amount of time and an even more substantial amount of luck (in my opinion), and with my favorite creeks within a short driving distance from my hunting stand, my time is usually devoted to the wild trout who boost my confidence when taking a dry fly.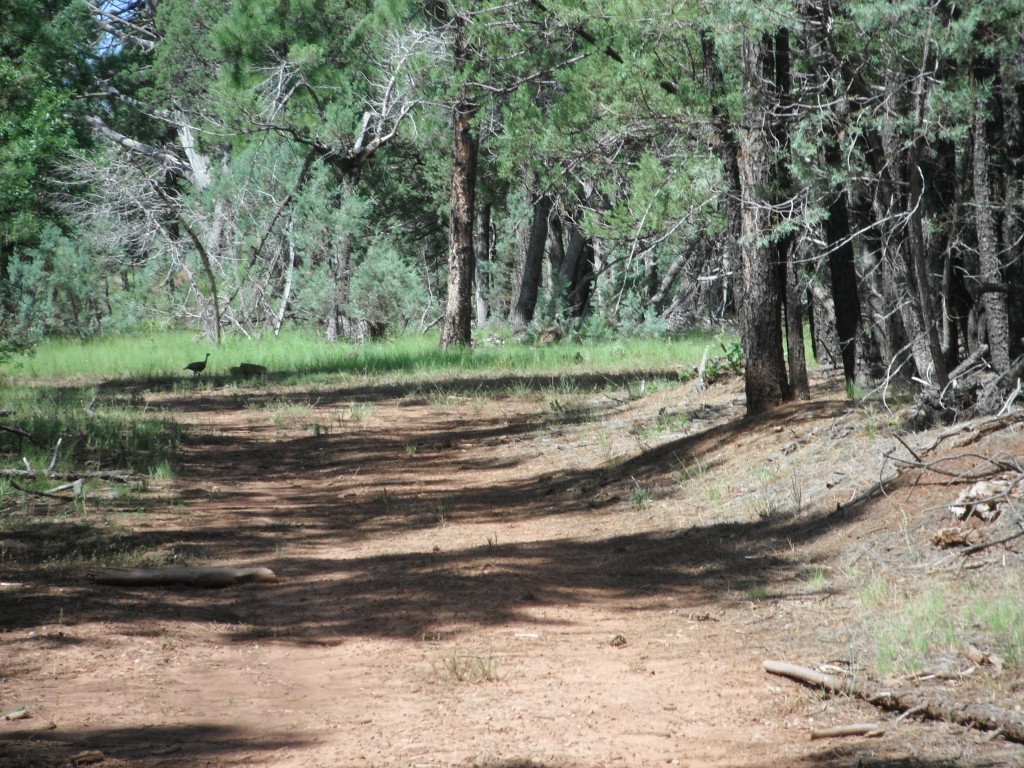 Although the pictures above look nice and sunny, I was caught in an epic thunderstorm that left me wet and cold as the temperature began to drop. Of course I could have turned the truck back down the mountain for the 100+ degrees in Phoenix, but why drive all this way with a fly rod in the backseat if I am not going to use it.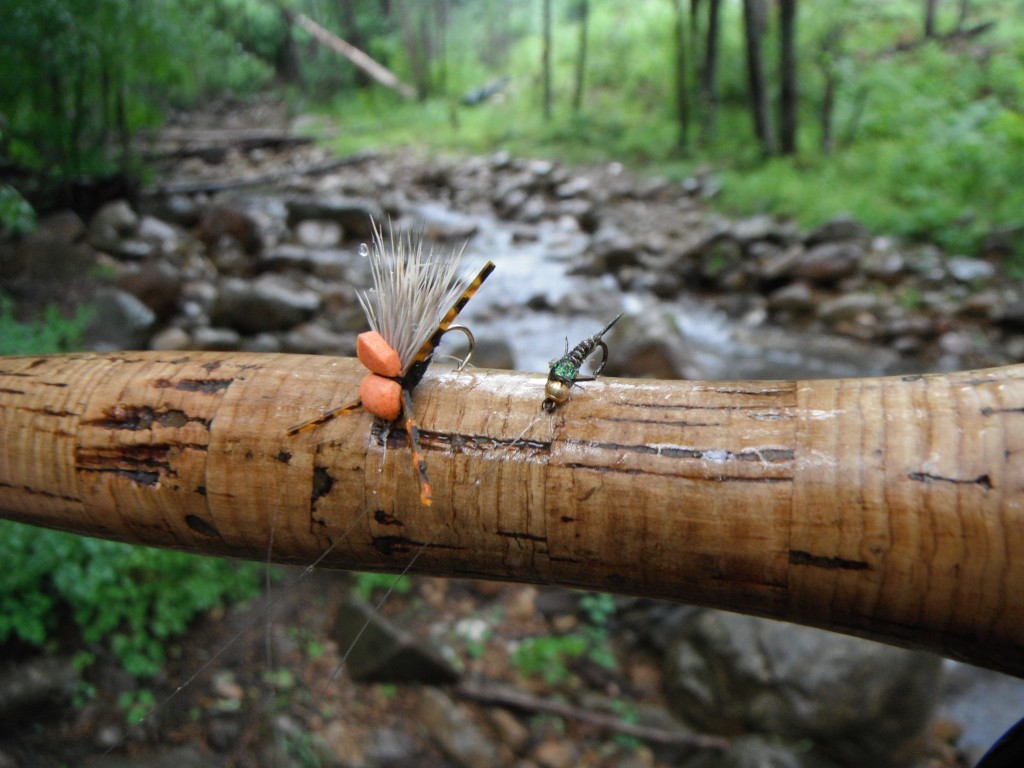 I chose to fish the top of one of my favorite creeks hoping to find the water relatively clear despite the rain. The water was a little bit high and off color which was perfect for the dry dropper setup. Usually this creek is choked with small rainbows in the 4-6 inch range with the occasional brown about the same size, but this day I got into the bigger boys and pulled 3 browns at 12 inches or more. This may not seem that great, but for a stream that trickles and can be stepped across most of the way up, I was ecstatic.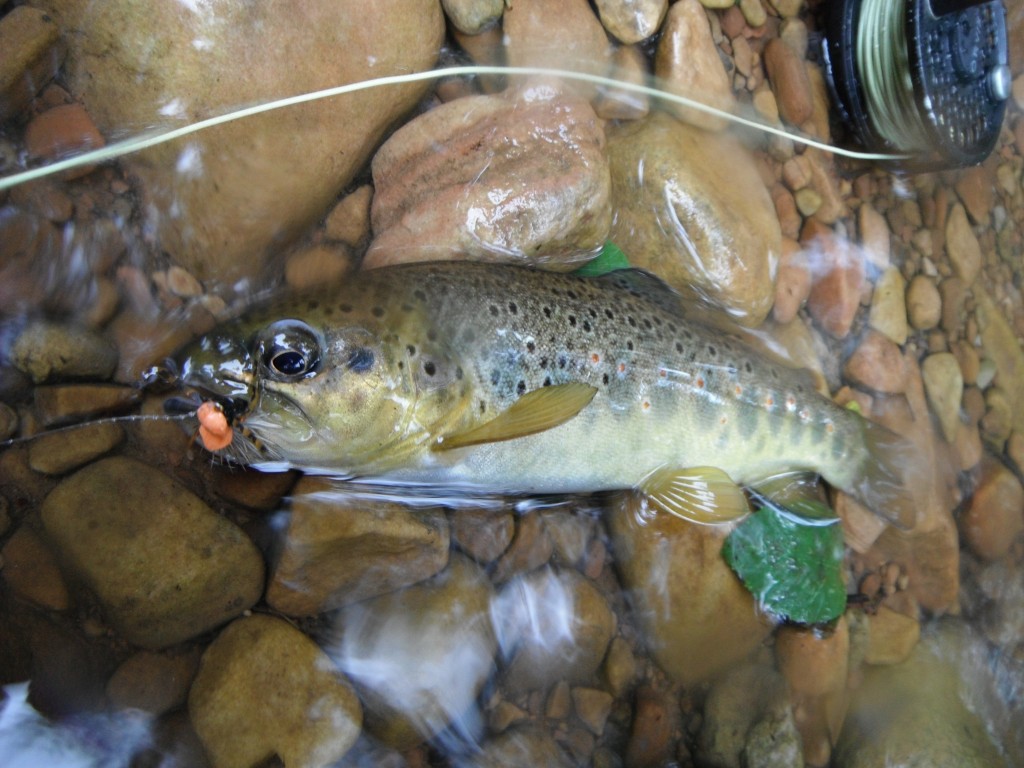 After an hour or two, with the rain still falling, the temperature finally forced me to turn around and head back to the truck for a fresh (well…dry) t shirt I found wadded up in the back seat and heat pumping from the vents. Satisfied that my hunting stand is up and that I found some bigger fish in the little creek, I called it a day and headed back down the mountain. I don't really want to go back to work…