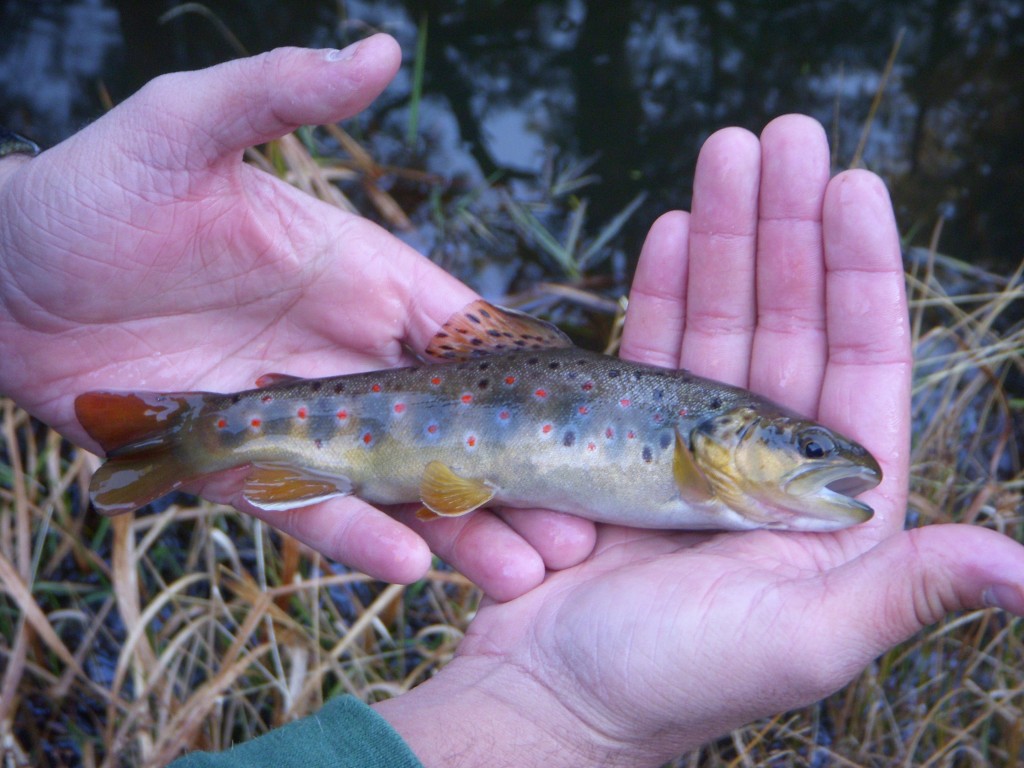 After a few weekends of no water, it was time to get my fix. Jake and I headed up early and found ourselves alone in the frigid mountain air. It was not surprising that no one else was present in the wee hours of the morning as the temperature gauge in the truck read 27°. The morning was slow and cold with only a few willing fish coming out to taste our wares and at mid-day we switched streams and found our luck changing. Over the summer, I had many days logged on this particular creek and have been stunned by the reliable fishing that it provides. Jake and I landed fish after fish, most of which were wild browns around 10-12 inches.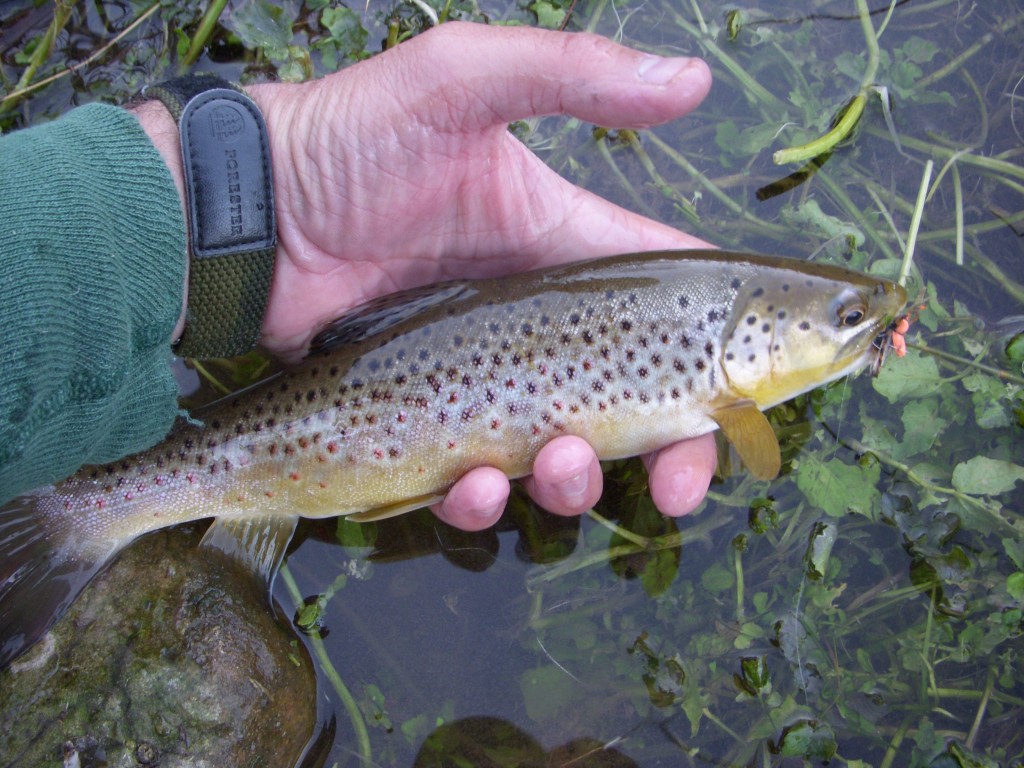 The midday sun warmed the canyon to a mild 60° and took the bite out of the frosty landscape.  Small hatches of mayflies were coming off the water and caddis and other terrestrials could still be found fluttering along the banks. The creek was in pristine condition and it appeared to very healthy. Jake and I spotted several monsters that we attempted to target but to no avail. One was well over 20 inches in length and was hanging near the tailend of a large pool. Several casts sent him scurrying letting me know that my presentation could use some work. Another interesting sight was after laying my first cast into a long pool, a behemoth brown launched itself out of the water only a few feet from my fly. After many attempts, nothing I could offer would induce the same action from the fish.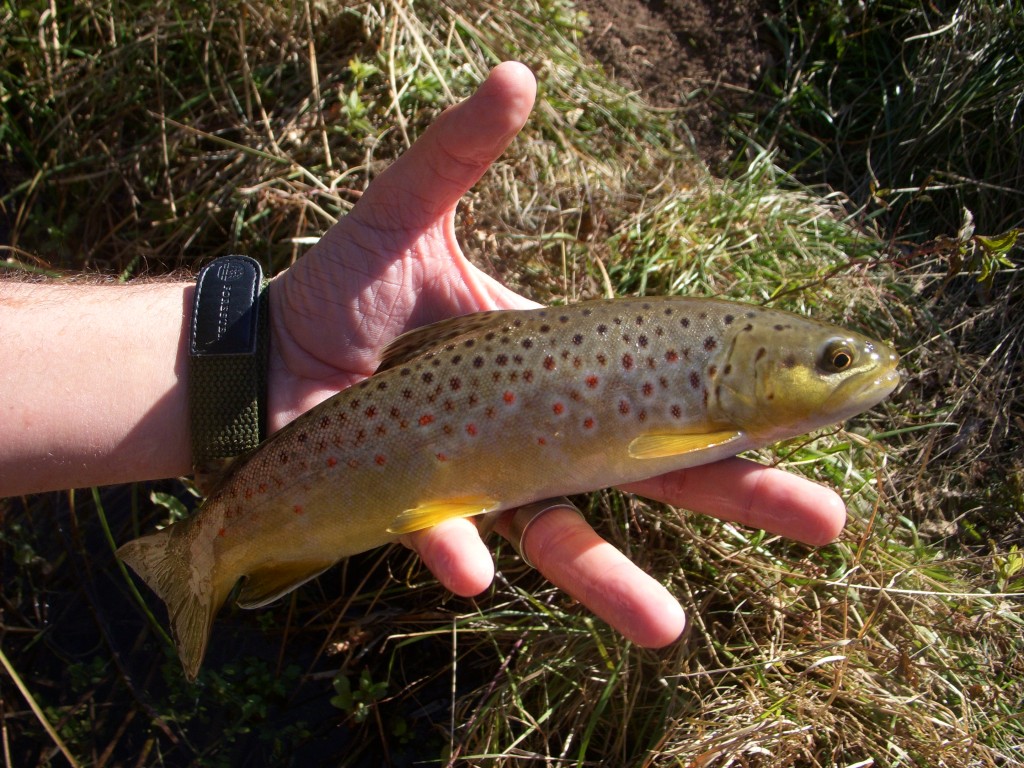 Trudging back to the truck and stepping out of the waders, I realized that this creek deserves more of my time and energy. The quality of brown trout fishing is fantastic and I believe I am only scratching the surface of the opportunities that this beautiful stretch of water has to offer. I hope to have a couple more shots at these browns before the Rim is snowed in for the winter.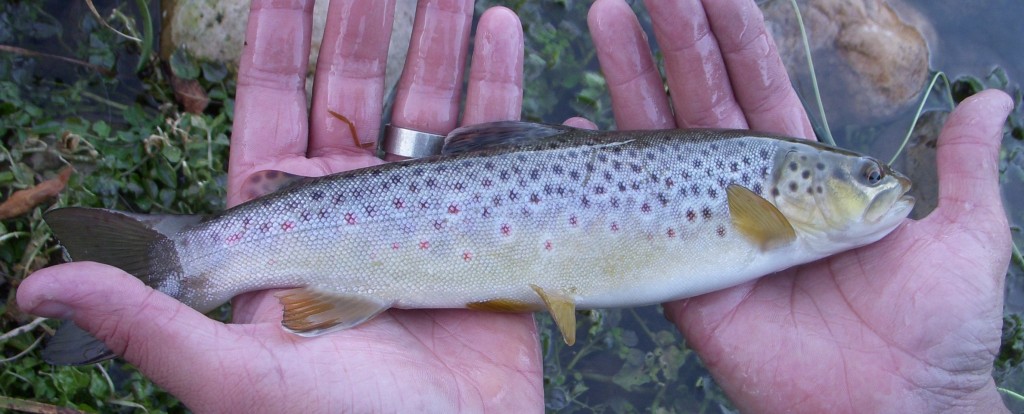 A special thanks to Matt Smythe over at Fishing Poet. He sent me one of his t-shirts which I wore while fishing today and I attribute my good fortune and success to him.  Check him out at Fishing Poet.