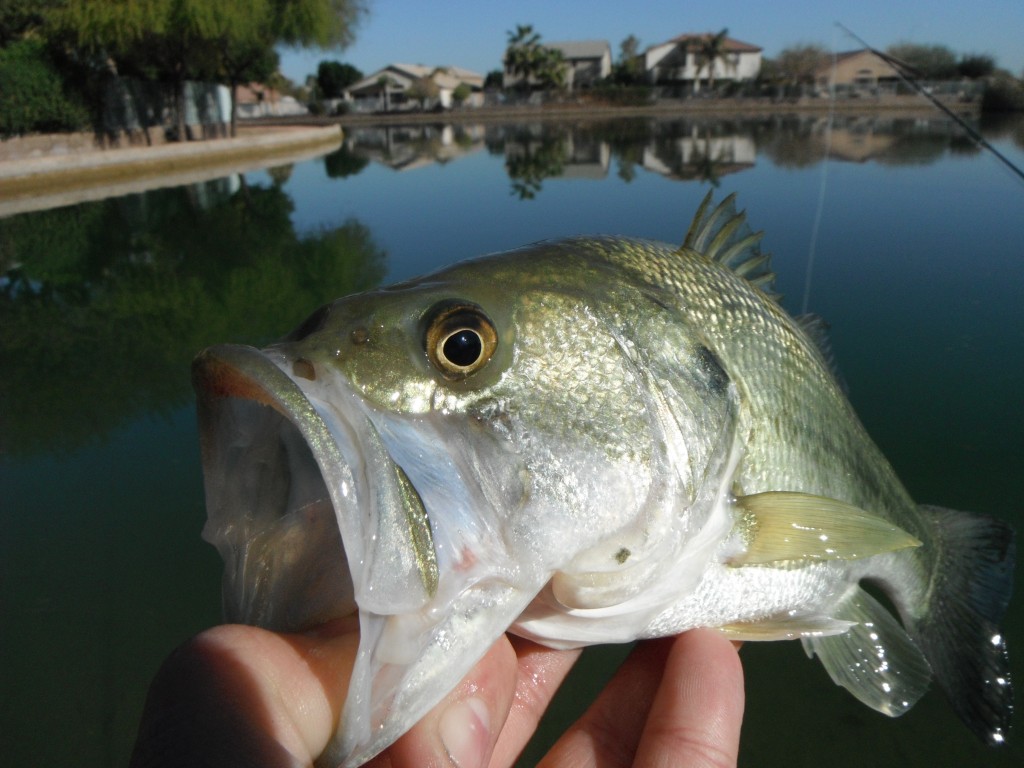 It's that time of year again here in Arizona. Cactus League baseball is starting to ramp up and the ISE show is back in Phoenix. Before heading over to the show, I threw my fly rod in the truck and I headed over to the carp ponds to see what was moving. The carp were around but it seemed that the bass were more apt to play. After getting my fly fishing fix, I wandered over to the Expo and met up with some good people and friends.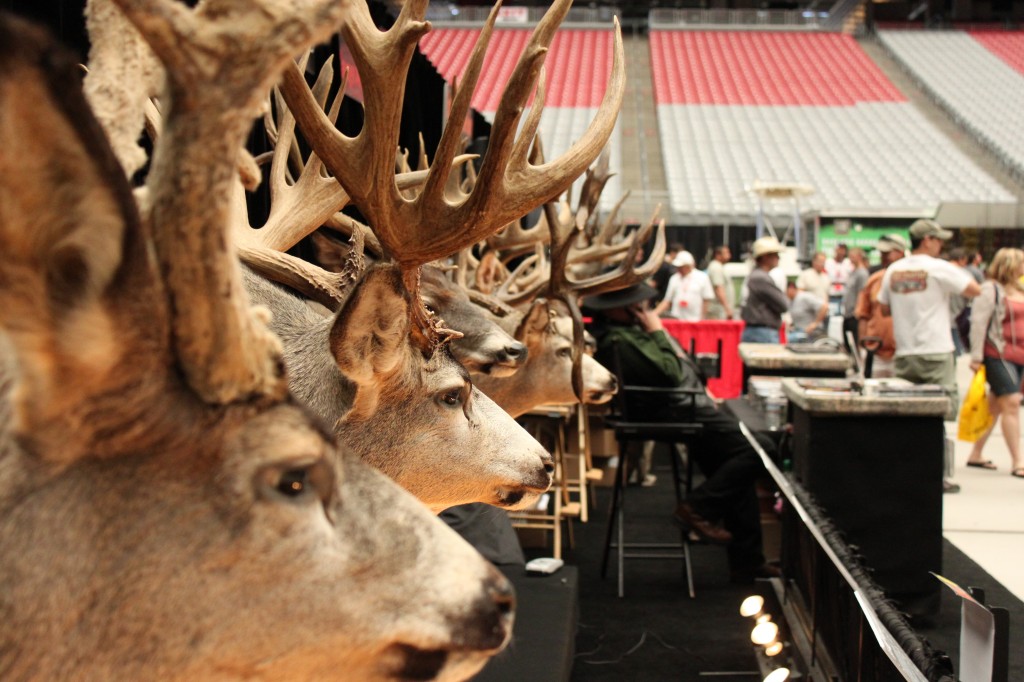 I was able to stop by and talk to Terry Gunn from Lees Ferry Anglers about the river. I have a trip coming up in the near future and all signs are pointing to great conditions. The guys at AZ Fly Casters were there tying bugs and on the end, Dave Brown from Dave Brown Outfitters was hanging out talking to people about bird hunting and fly fishing up in B.C. It didn't take much, but I think I am going to have to go up and pay him a visit in the near future.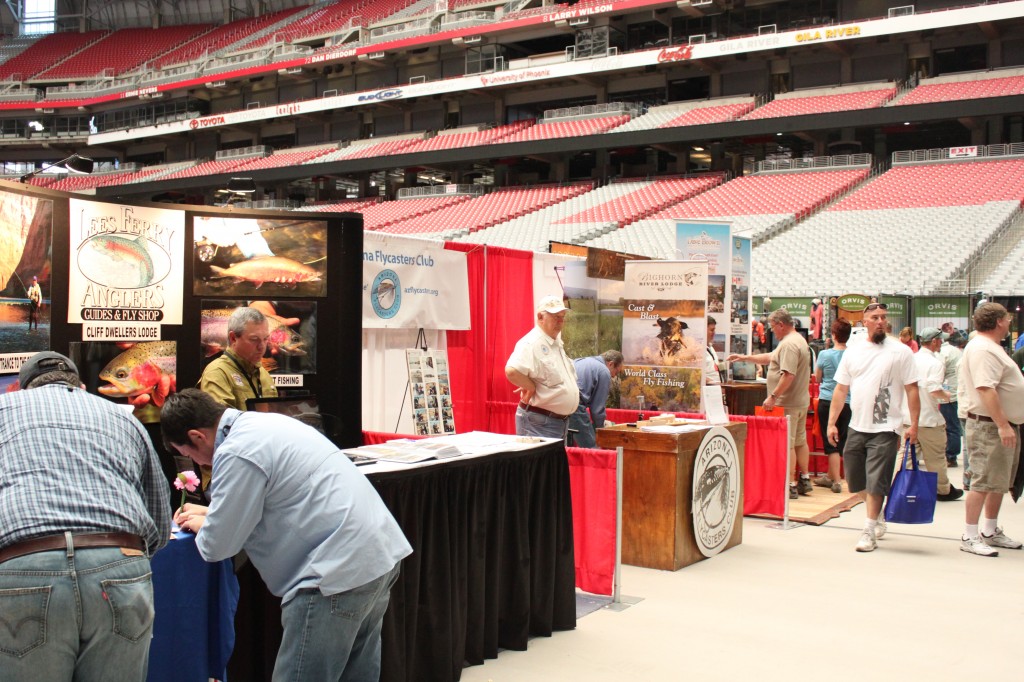 As I wandered through the displays, I recognized a familiar face in the archery tournament. Darr Colburn from Colburn and Scott Outfitters was there with his son, Parker. Darr was flinging arrows downrange and racking up some good numbers. I'm thinking for next year about trying to round up some stickbow guys to go down and make a traditional showing.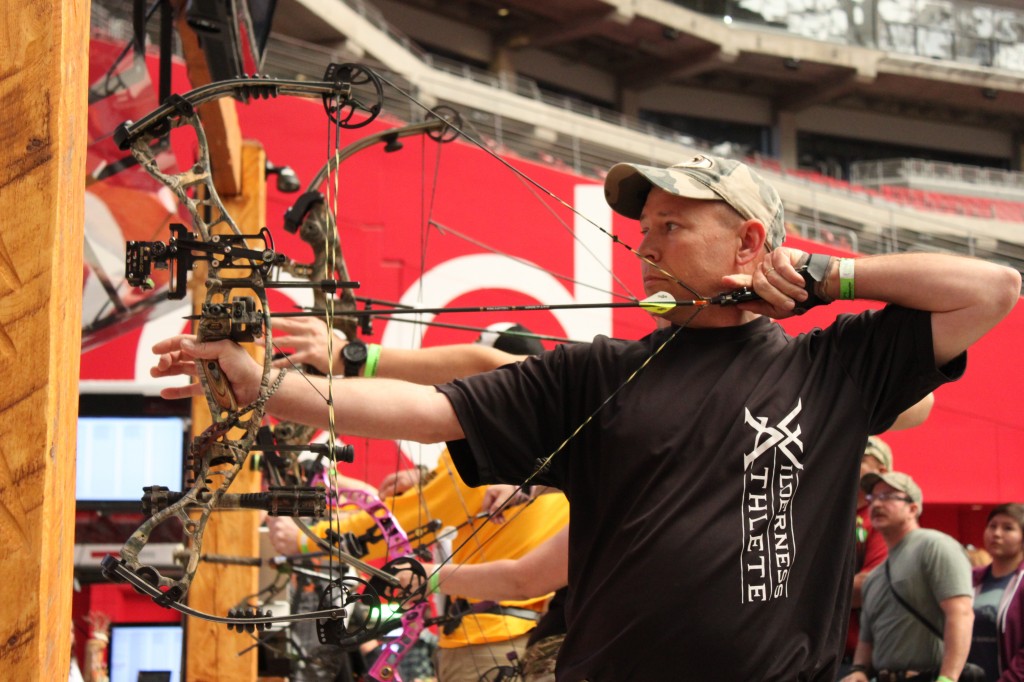 Next to the archery range was a Dock Dog Contest. It was pretty fun to sit and watch the pups showing their jumping abilities. Some of these dogs jumping over 25 feet. I think my dog, Budder, could hang with the best of them though.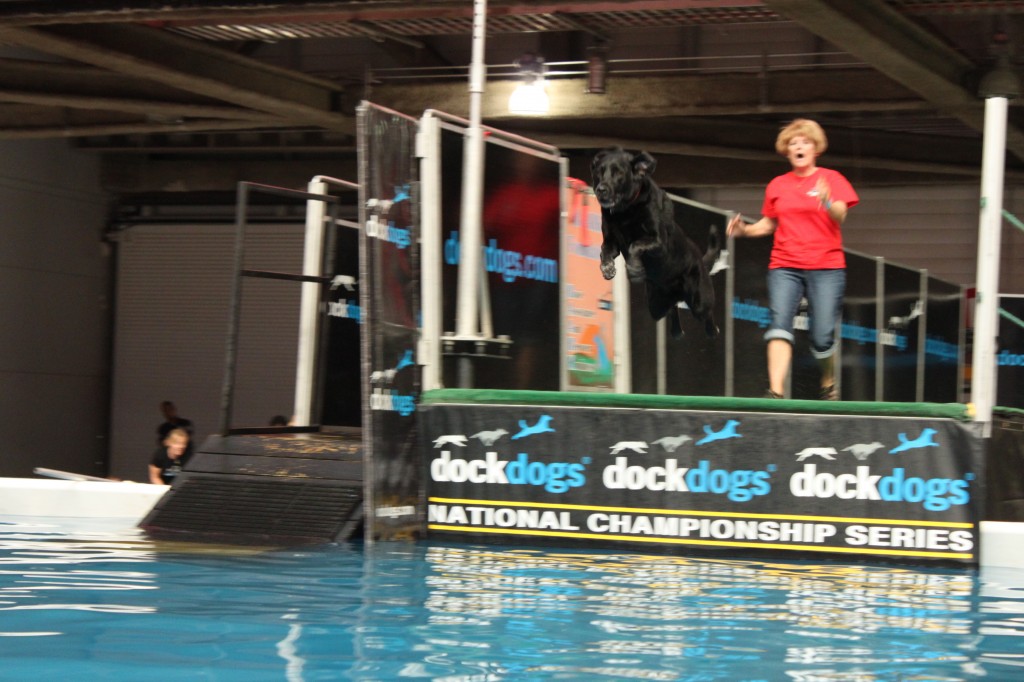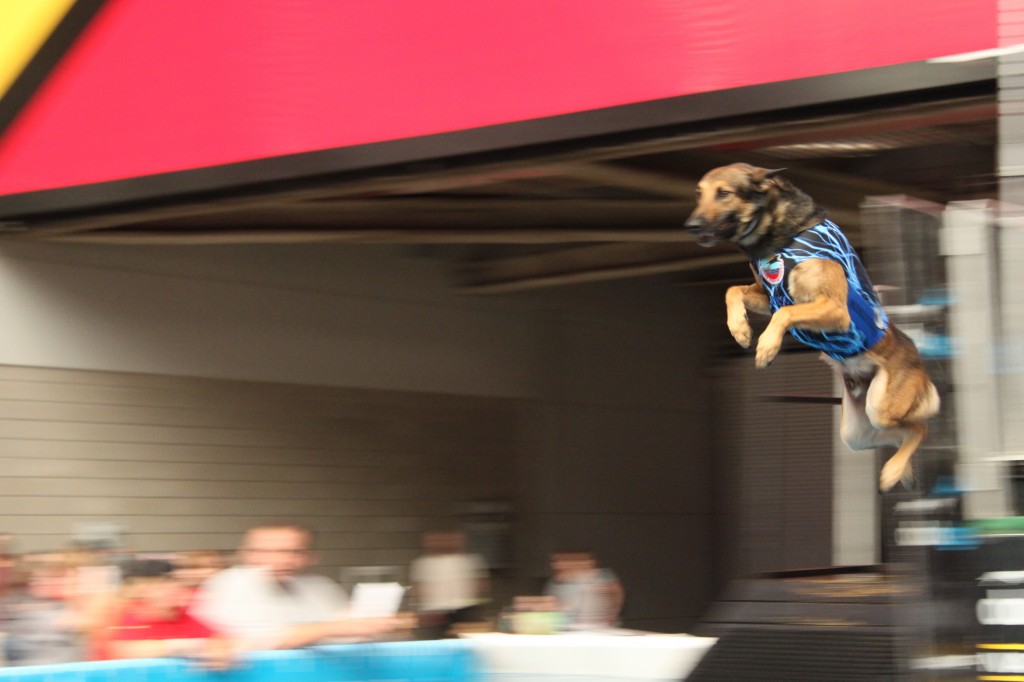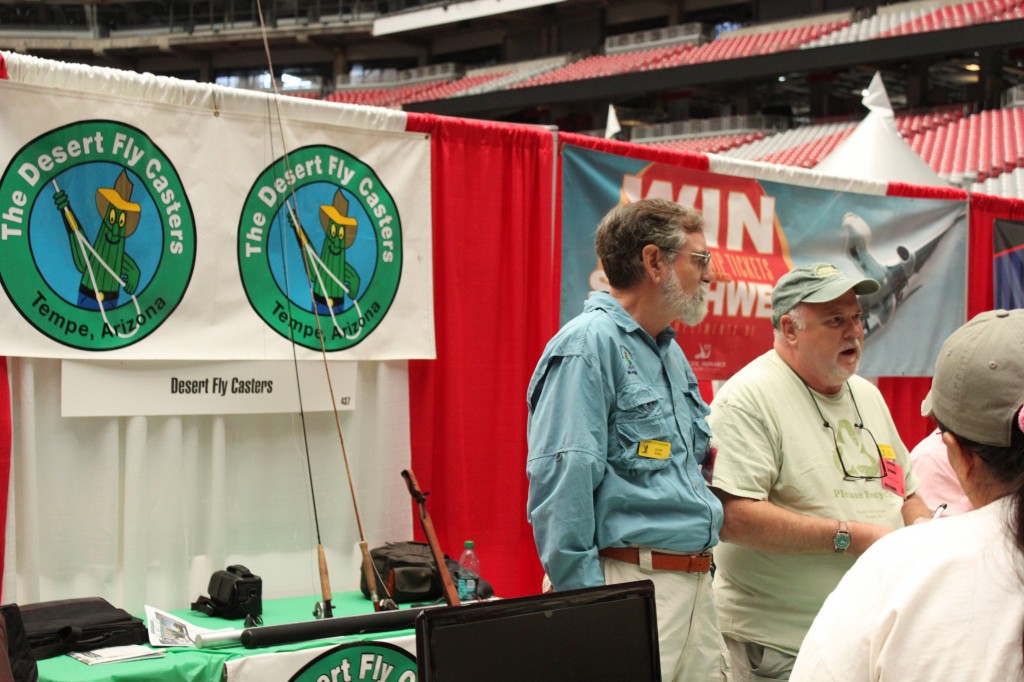 Mike Stewart was manning the Desert Fly Casters booth while Cinda Howard was on the casting pond giving a casting demonstration. I had a really cool opportunity to meet fellow blogger, Marc Neilson, from Tonto Ramblings at the show. Mark was a really nice guy and I'm looking forward to doing a bit of fishing with him in the future.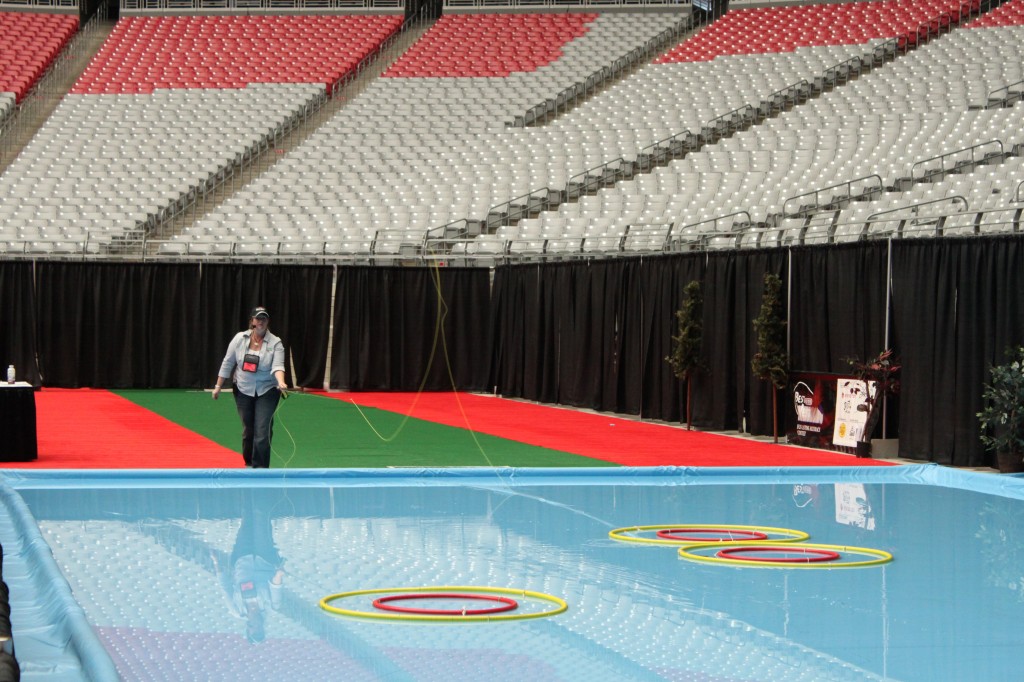 Overall the ISE show was a good Saturday diversion, but I did feel that there were not as many vendors or people as past shows. What did you all think?