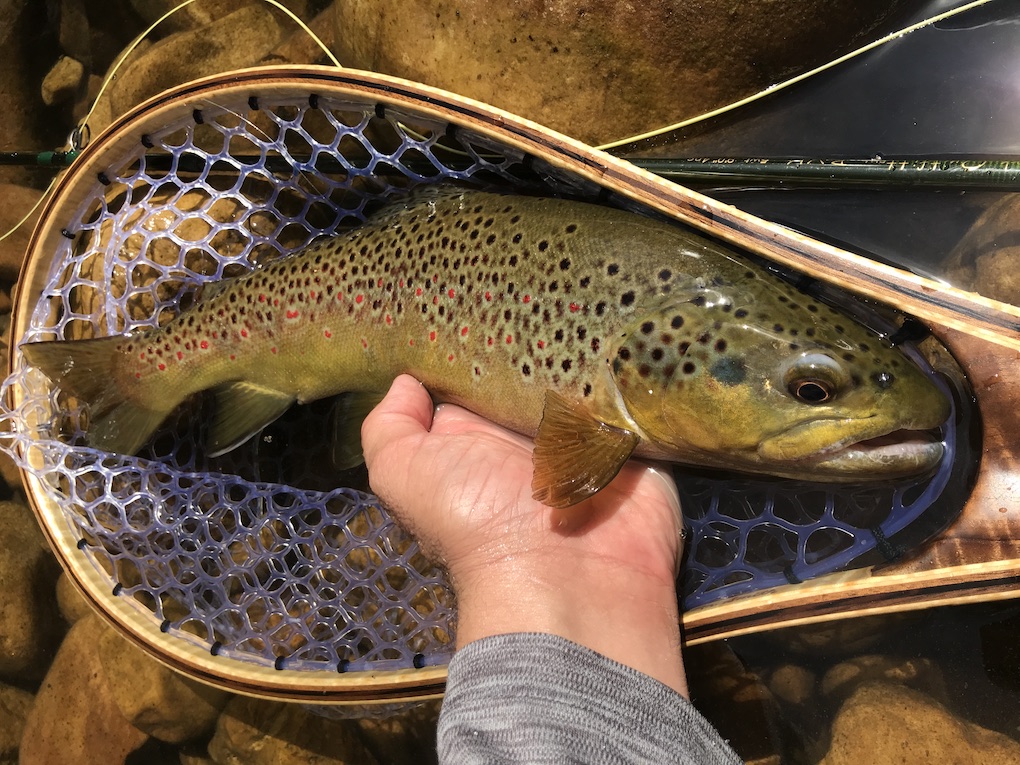 This last year has been a whirlwind. We moved into a new house in June of 2018, and last summer was a total wash as far as fishing trips were concerned. It had been so long since I've been fishing that I had to buy new tippet and floatant, as well as tie up a few new furled leaders for the day. After a few flubbed casts, it all came rushing back.
I've never heard or seen the cicadas so thick in the White Mountains. For most of the day, the fish were looking up and attacking flies as soon as they hit the water. In the evening, the fish backed off from their feeding frenzy and refused any cicada/hopper pattern. I worked my way through the fly box, cycling through different flies, and trying to figure out what they were eating, when I spotted several winged ants in the slower slack water. The one small black foam ant pattern I had in my box caught a half dozen more fish, before the ravaged fly unraveled completely.
Standing in knee deep water watching the sun set and fish rise is a great way to end the day.