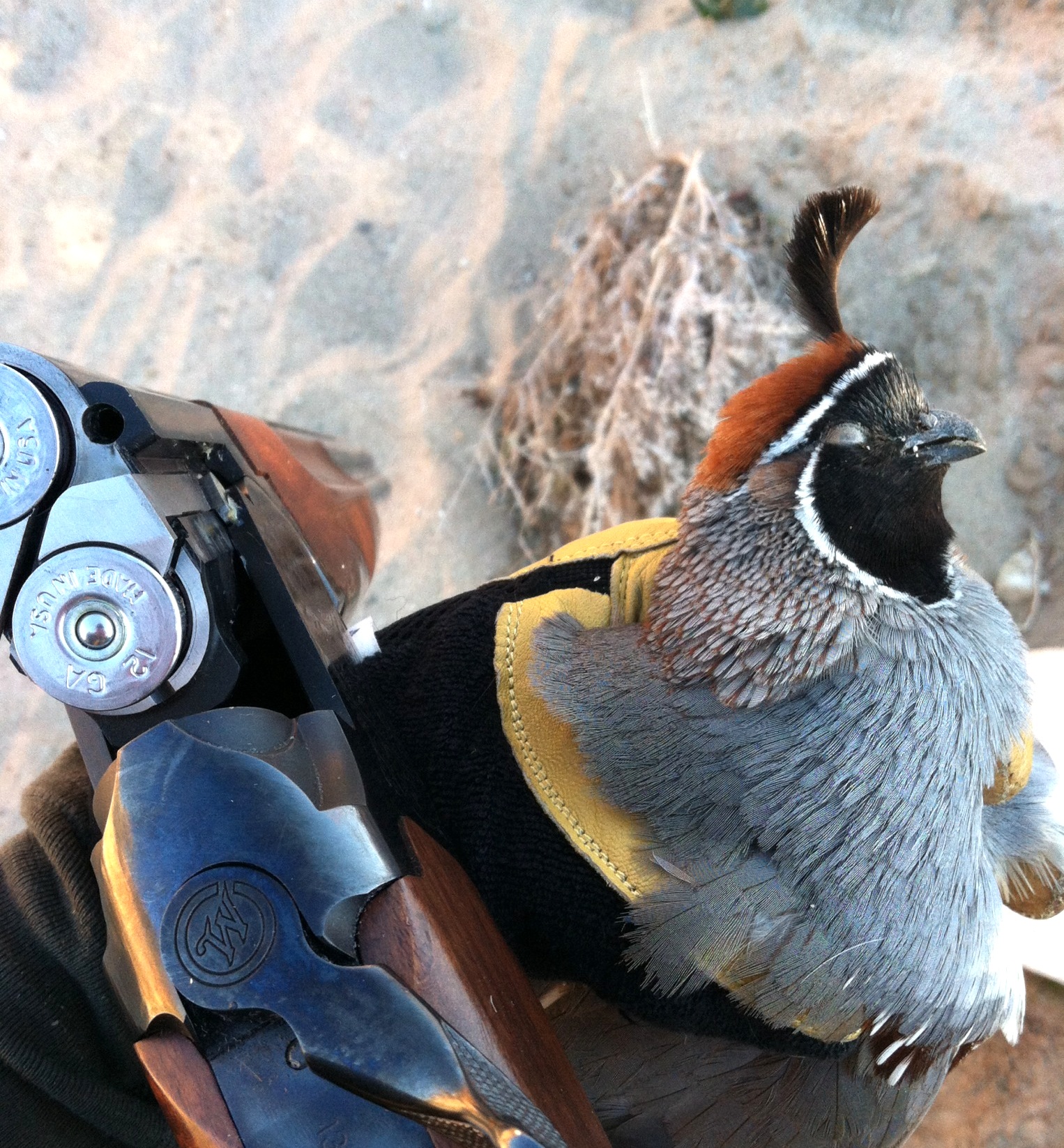 This Arizona quail season ended way too fast. Truth be told, with my wife being pregnant for the bulk of the season, I did more quail hunting than fishing this fall because hunting quail keeps me closer to town. I explored a bunch of new area though, hunted with some different buddies, and even though the numbers weren't spectacular, I had a great season overall.
I hunted the last Saturday of the season in a relatively new area, and after loading up and and cinching the vest buckle tight, the desert erupted with the sounds of three distinct coyote packs. I don't know if the desert dogs had anything to do with it, but it took me a while to find birds. When the covey scattered, I was able to knock down one male and put him in the bag.
In wanderings around looking for quail, I was able to kick up a half dozen cottontails and connected on two of them. I had stopped shooting rabbits in the past, because I wan't too fond of the meat. That was the case until this season when I came across an amazing recipe. My friend Rohan writes a blog called Whole Larder Love and has written a book by the same name. Rohan Anderson is an artist when it comes to cooking and lives his dream of gardening, hunting, and living off the land. I tried his "Finger Lickin' Rabbit" recipe and loved it. My wife, who is not the biggest fan of wild game, especially small furry creatures, loved it too.
At the end of the day, it's always tough to see the season fade away. You're left alone with a few pictures and the fleeting memories of wild birds flushing, and the promise of a new season only 8 months away. Until next time.