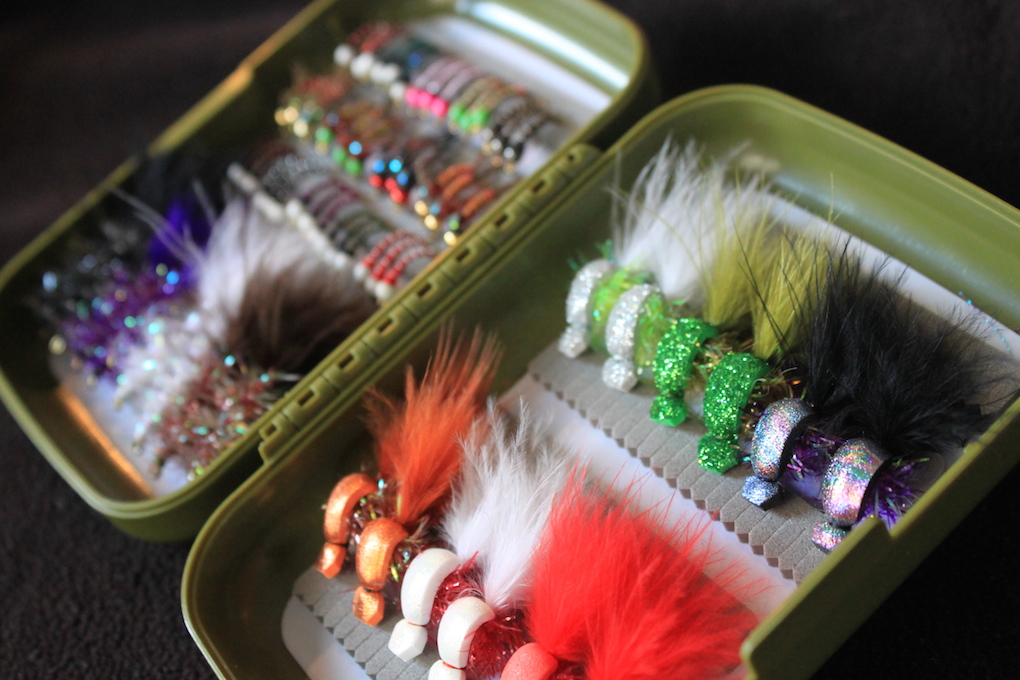 So after this last trip to fish Pyramid Lake, I had a couple of folks contact me about ordering flies for Pyramid Lake. So while tying up these orders, I tied up a few extra and put them all together for a great all around Pyramid Lake Fly box. There are 62 flies here with plenty of variety that should be a great starting point for anyone looking to stock up on flies before heading to the lake. I'm selling the box as a complete set.

The flies included are:
Pyramid Lake Tadpoles (size 6)
Estaz Wooly Buggers (size 6)
Maholo Nymphs (size 8-10)
Tinsel Midges (size 8-10)
Ice cream cone midges (size 8-10)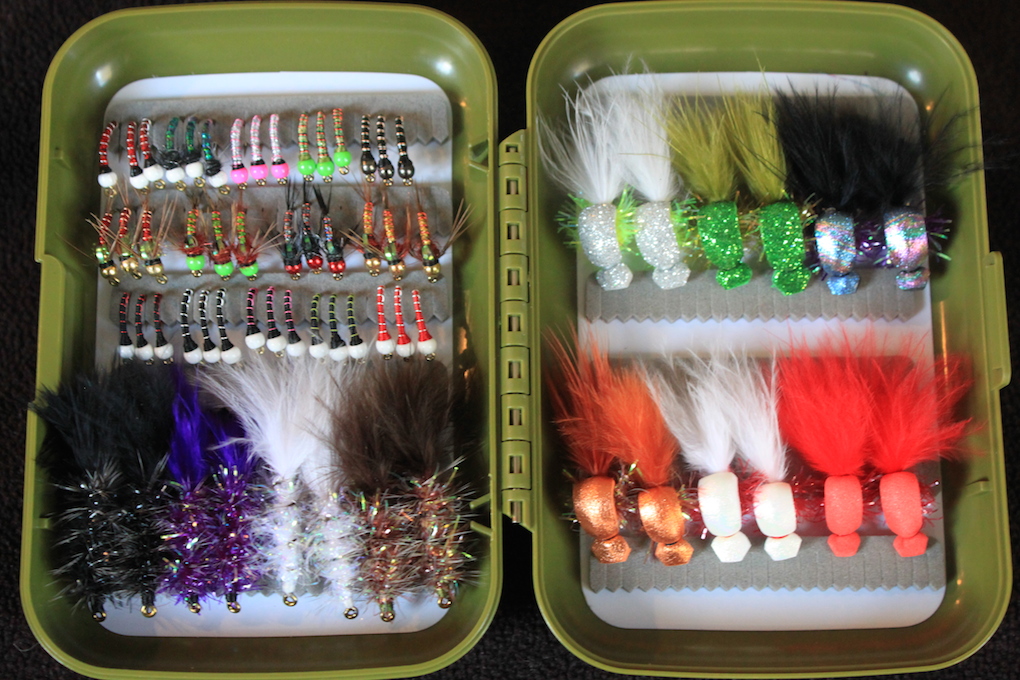 Pyramid Lake fish can be a bit picky, but this assortment is what I carry, and I have found success with these flies.
Don't forget to order your furled leaders and mini-hoppers from the Arizona Wanderings Shop. If you are looking for specific flies, shoot me an email and I'd be glad to tie you up what you need. As alway, your support is what keeps this site moving along and I truly appreciate everything.