Rambling Review – Lowa Renegade LL Boots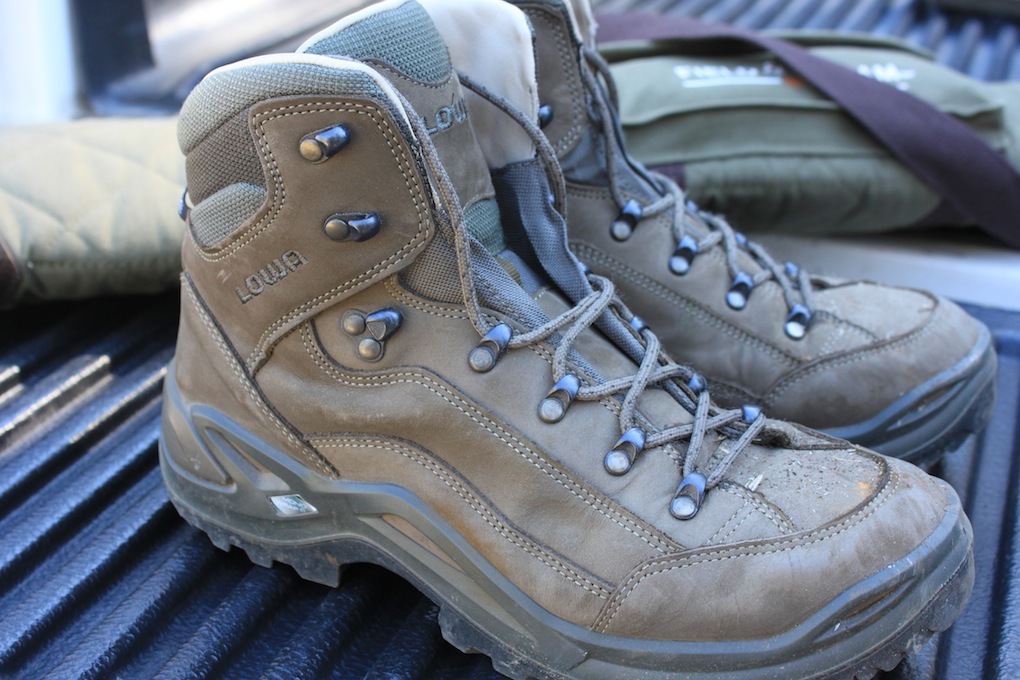 Why:
I'm a big fan of hiking. Whether hunting, fishing, or putting on a backpack, I like to leave the sounds of civilization, quads, and dirtbikes behind to find country that others don't typically get to see. My feet end up taking the bulk of the abuse and therefore it becomes imperative that they get the support from a good pair of boots. I have been a hard core Merrell fan for the past couple of years, but when they did a redesign of their one boot, something changed. I had the opportunity to try out a pair of Lowa Renegade LL Mid boots, and I don't think I need to look for new boots anymore.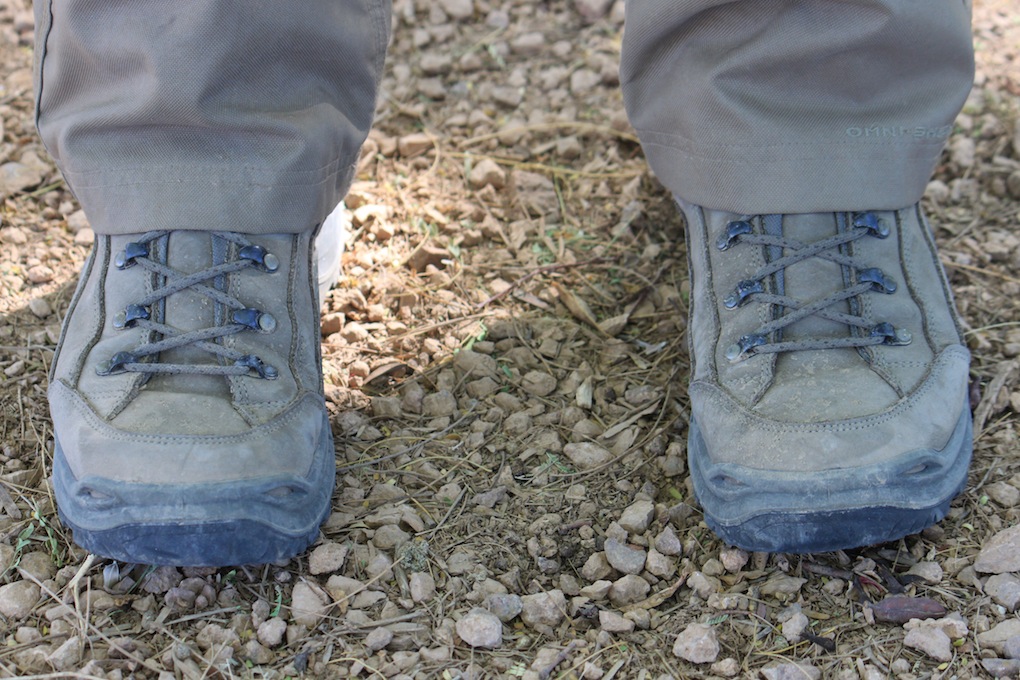 First impressions:
The Fit – The Lowa Renegade LL Boots feature an over the ankle fit. With three boot lace hooks, the boots are able to be cinched to the proper tension and comfort.
Leather-lined – I don't have a whole lot of need for Gore-tex while hiking and hunting here in Arizona, so having a pair of glove leather-lined boots that are comfortable and breathe well is critical.
Vibram® Evo rubber – I'm a big fan of Vibram soles and the Vibram Evo rubber boast superior traction and durability.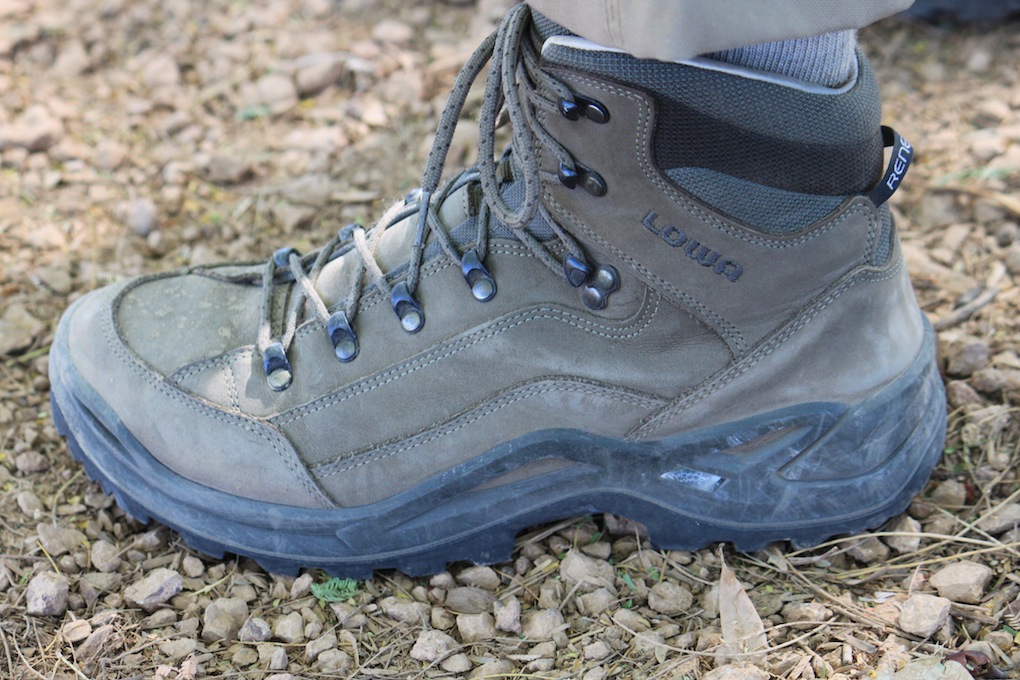 Field Use:
There is no better test for a pair of boots than a season of Arizona quail hunting. I started wearing these boots prior to the season in order to break them in and was pleasantly surprised to find that they needed little to no time to break in. I went on several short hikes as well as a couple longer scouting trips.
Since quail season arrived, I've spent just about every weekend chasing Gambel's through the desert in my Lowa Renegades. Even in Temperatures as high as 95º, I have found these boots to be extremely comfortable. I typically do most of my hiking/hunting in a pair of merino socks, and when paired with the glove leather that lines the inside of the Lowa Renegade boots, my feet were comfortable and breathed exceptionally well.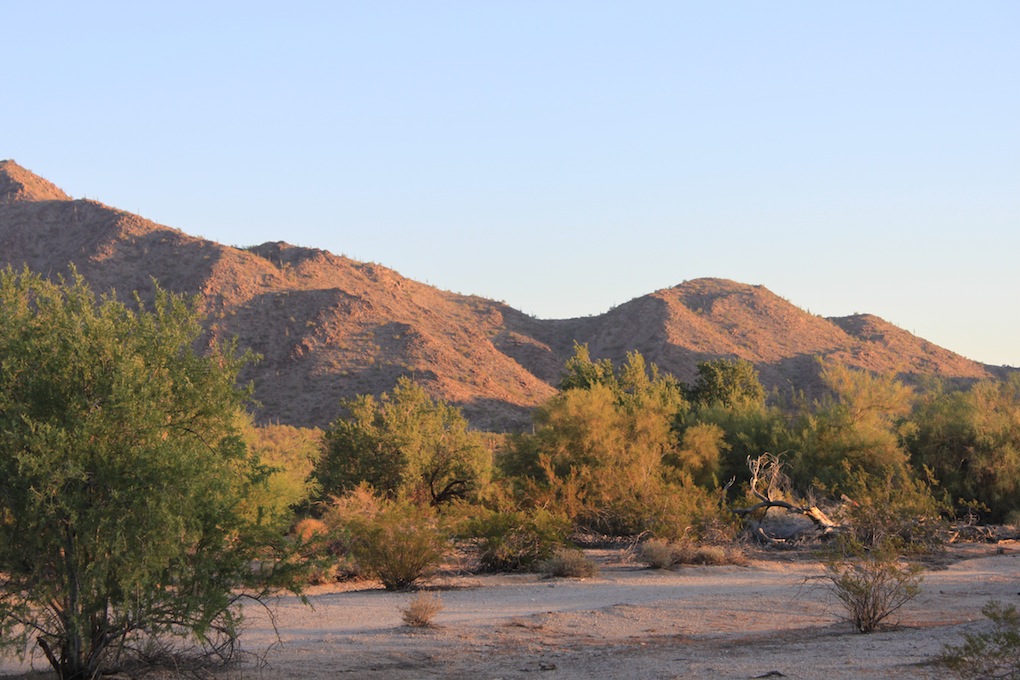 One thing that I really like about the Lowa Renegade LL Mid boots is the extra support that they offer in their "over the ankle fit." Although they are labeled as a "mid" type boot, they offer substantial more support than other mid-type hiking boots that I've owned. With three lace hooks, I can get the perfect tension, fit, and support that I need for the steep desert hills that I need.
The Lowa Renegade LL are soled with Vibram  which provide serious traction on the ever unstable desert floor. The boot uppers are constructed of a water-repellant waxed nubuk leather is not only flexible but strong, and offers a layer of protection while hiking.
Pros:
Little to no break-in time
Vibram Evo soles
Waxed nubuk leather uppers
Glove grade leather lining
Cons:
Price tag (but well worth it for the quality)
Prognosis:  I love these boots. Need I say more? Check out the Lowa Renegade LL Mid boots and the rest of Lowa's boot lineup.
* Disclaimer:
The reviews at Arizona Wanderings are my honest opinion. Arizona Wanderings is not sponsored by or associated with any of the stated companies and is accepting no compensation, monetary or otherwise, in exchange for this review.  The Lowa Renegade LL Mid Boots were provided by Lowa for the purpose of this review. My independent status may change in the future but, as of the date of publication, no relationship other than described above has been pursued or established.