Rambling Review – Remington 870 Express Pump-action shotgun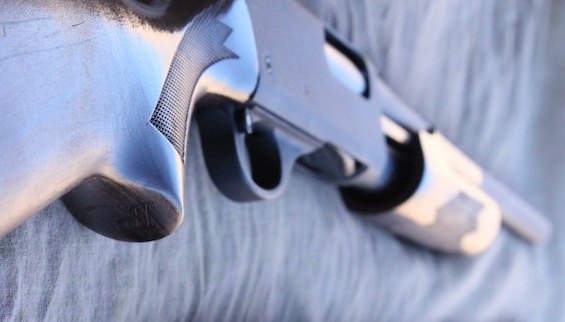 Why:
A shotgun is one of the most useful tools that an outdoorsman can possess and can be used in a variety of situations. With hundreds of options to choose from a very limited budget to work, I was looking for a shotgun that would be versatile enough to work for turkey, waterfowl, upland birds, and home defense. With everything added up, I felt the best option for myself would be the Remington 870 Pump-action shotgun.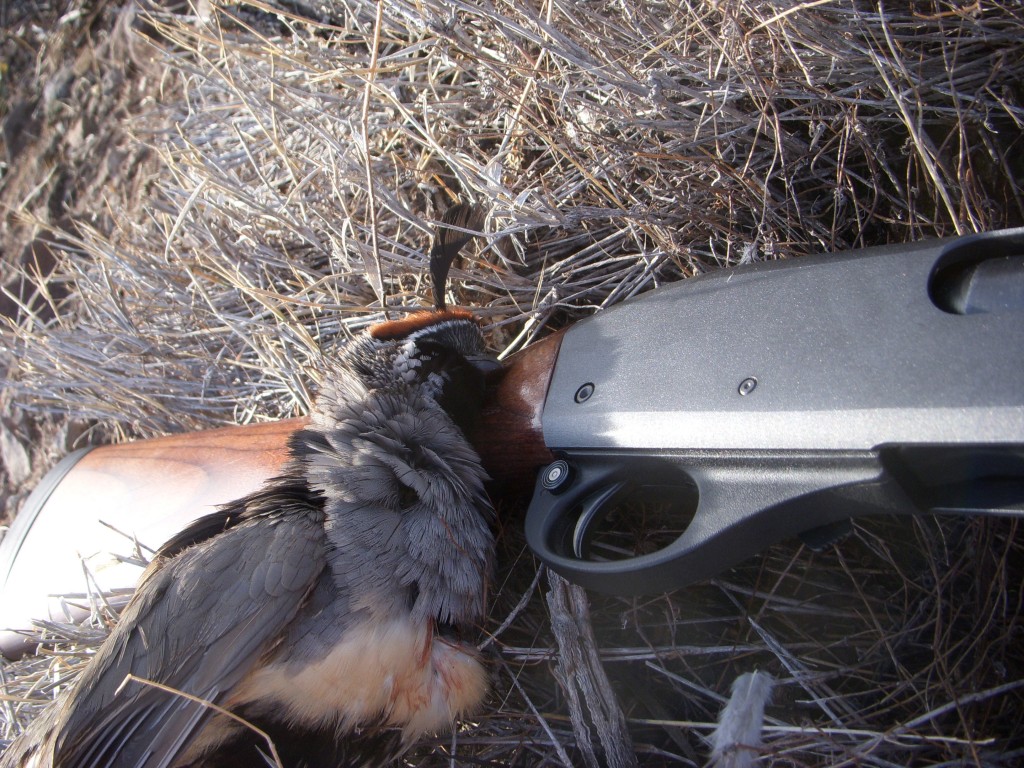 First impressions:
The Feel – The Remington 870 Express has a sturdy feel in the hand and fits snuggly against the shoulder and cheek. The solid steel receiver fitted with the laminate wood stock has a comfortable weight wether cradled in the crook of the arm, slung over the shoulder, or held in the ready position.
The Look – The Remington 870 Express comes with a matte-finish and a dark stained laminate wood stock and fore-end. With a vent-rib barrel and a Truglo front bead site, the 870 has a no-frills rugged look to it, that I personally appreciate.
Chokes – When I purchased my 870, it came with three different chokes, a modified, improved, and full choke. Depending on the season and my quarry, I can change up my choke in a matter of a minute or two to meet the needs of the field.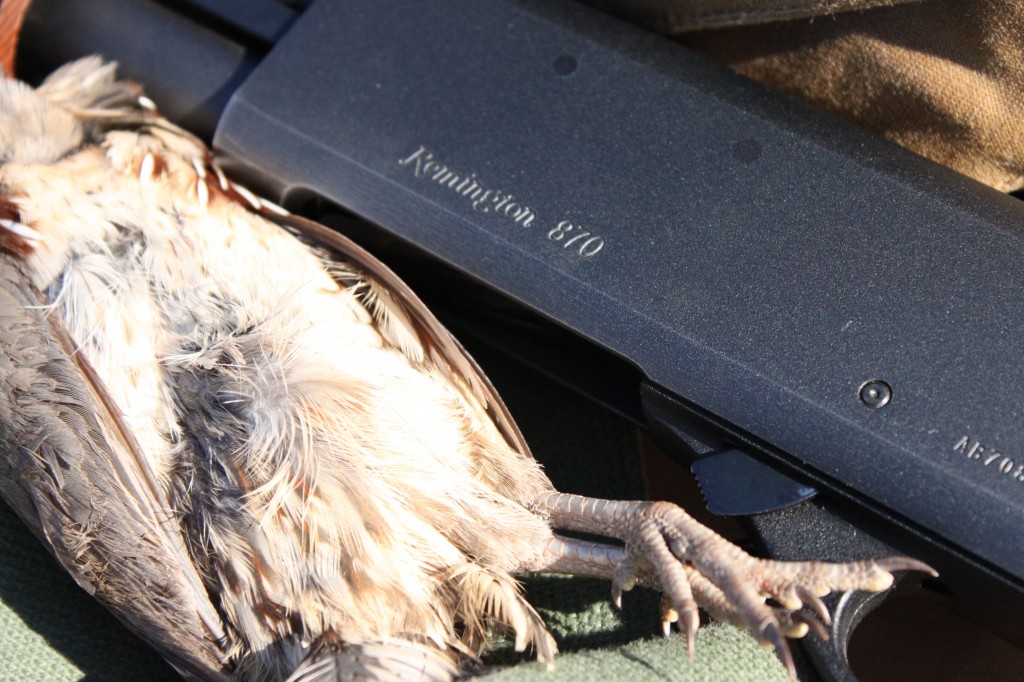 Field Use:
 The Sonoran Desert of Arizona is no picnic. I have carried this Remington for the past couple of years on many different quail and dove hunts. The stock and barrel each carry a few deep scratches that are almost unavoidable in the rock and cactus strewn sandbox that I hunt in. My Remington 870 has been a reliable tool that has downed countless birds and is extremely comfortable to shoot with the R3 recoil pad. Bottom line, the Remington 870 is a workhorse that can stand up to the abuse that a firearm will take when used in a desert environment.
I have over 1,000 shells through this gun and in that time I have had maybe 4 jams. It seems to be a common theme for some Remington 870s to jam when using cheaper ammo or when "short stroking" the action, caused when the forend the gun is not pulled all the way back before being ratcheted forward. I have never had a problem with unjamming the gun and it has happened so infrequently that I almost forgot to include it in this review.
The Remington 870 Express is chambered to a 3″ shell and I have had fun patterning it for turkey. Since moving to Arizona, I have been successful taking a Merriams with a bow but am looking forward to this next spring gobbler season, where I can put my 870 to the test. I have no doubt that if I can get a gobbler within range, the 870 will do everything that I ask of it.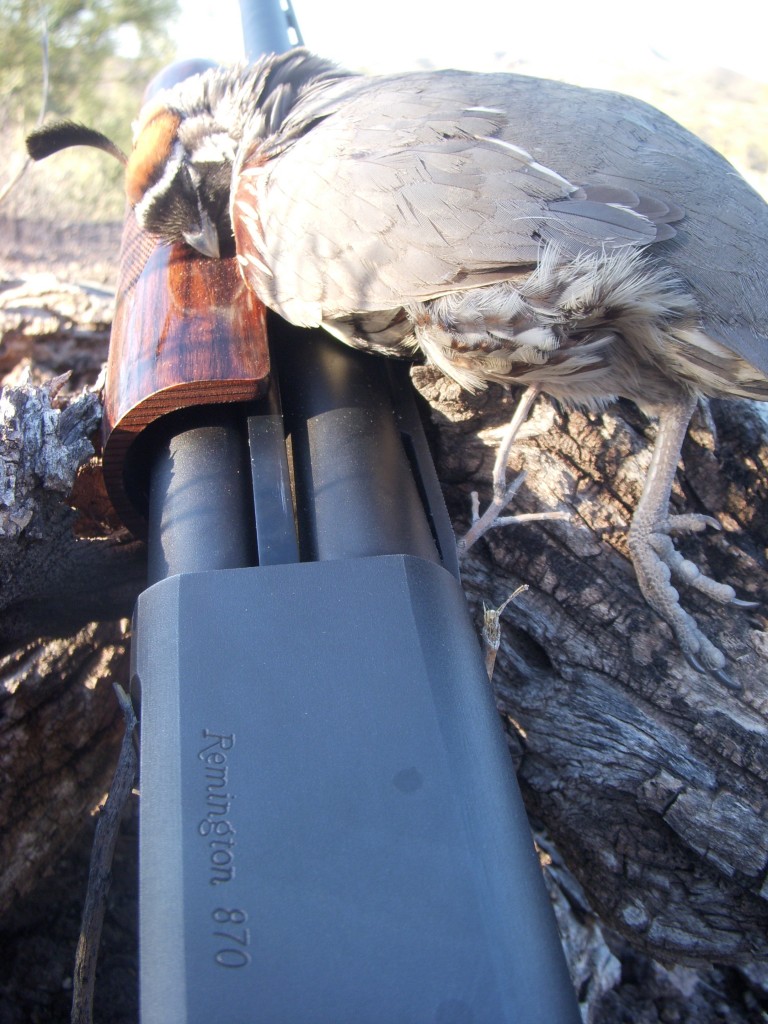 Although primarily a hunting tool, my Remington 870 nightlines as a home defense weapon. God forbid I ever encounter a situation where I have to use it as such, there is a strong argument that a shotgun loaded with buckshot is the weapon of choice in the middle of the night when someone is attempting to break into the house. Nothing is more likely to make an intruder rethink their life choices like the sound of a pump-action scattergun chambering a shell in the pitch dark. Needless to say, the Remington 870 is the first thing that I would reach for when something goes bump in the night.
Pros:
Reliability
Affordability
Versatility
Cons:
Occasional jams when ejecting a shell
Cosmetics (Although a nice looking shotgun, their are prettier guns on the market)
Prognosis: The Remington 870 is an American classic that has been around for over 20 years. It is a versatile, reliable, and affordable tool that meets the needs of the everyday hunter.
* Disclaimer:
The reviews at Arizona Wanderings are my honest opinion. Arizona Wanderings is not sponsored by or associated with any of the stated companies and is accepting no compensation, monetary or otherwise, in exchange for this review.  My independent status may change in the future but, as of the date of publication, no relationship other than described above has been pursued or established.