Rambling Review – Rite in the Rain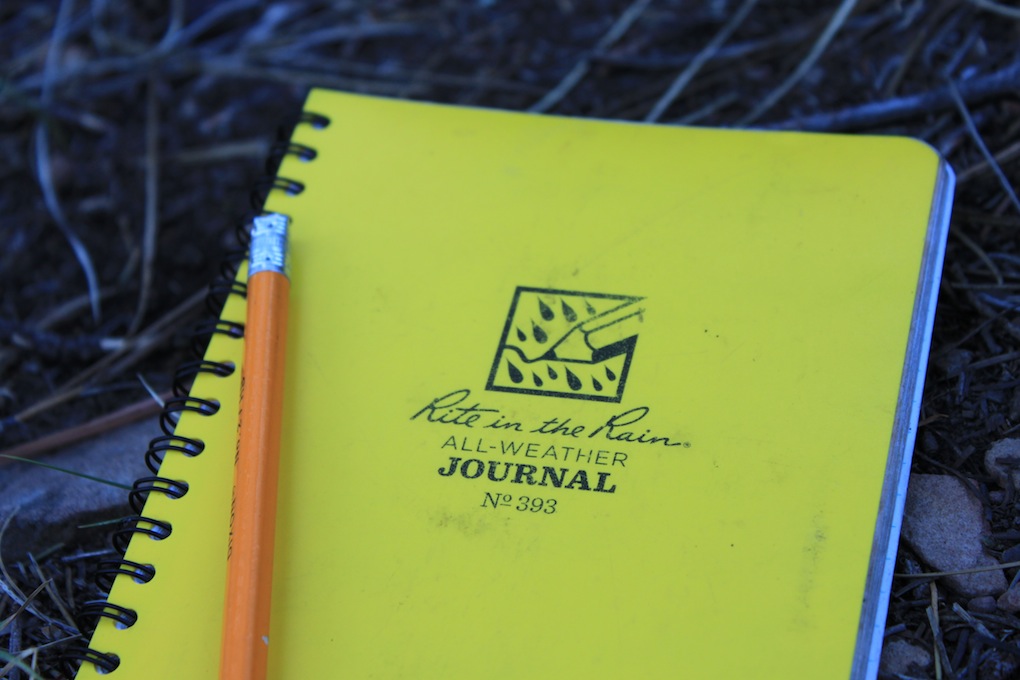 Why:
So I get that I write a blog and take pictures of fish that I catch, but as my wife will tell you, I have a terrible memory.  So looking back on trips from even last year, I'm a bit fuzzy on the details such as water levels, clarity, fly selection, weather, and the overall fishing. I thought it would be interesting to keep a more detailed summary of where and when I fished, as well as the details from the day. I started looking around and decided to pick up one of the Rite in the Rain notebooks and have been keeping track of things since.
Field Use:
People have been making paper and writing on it for thousands of years. So without getting too technical about a notebook, it does what it's supposed to do. You can write on it. The cool thing is that it can get wet, either from rain or from falling in the water, and you can still write in it. It fits nicely in the pocket of my lumbar pack, day pack, and quail vest. I like to take breaks and rest, and during this time I'll jot a couple of things down about the fishing or hunting. This helps me later to look back and know when and where I was getting into fish or game.
The cover is a beefy Polydura material that is held together by a solid piece of spiral metal on the side. After a year in the field, it still looks good and does it's job of protecting the inside pages.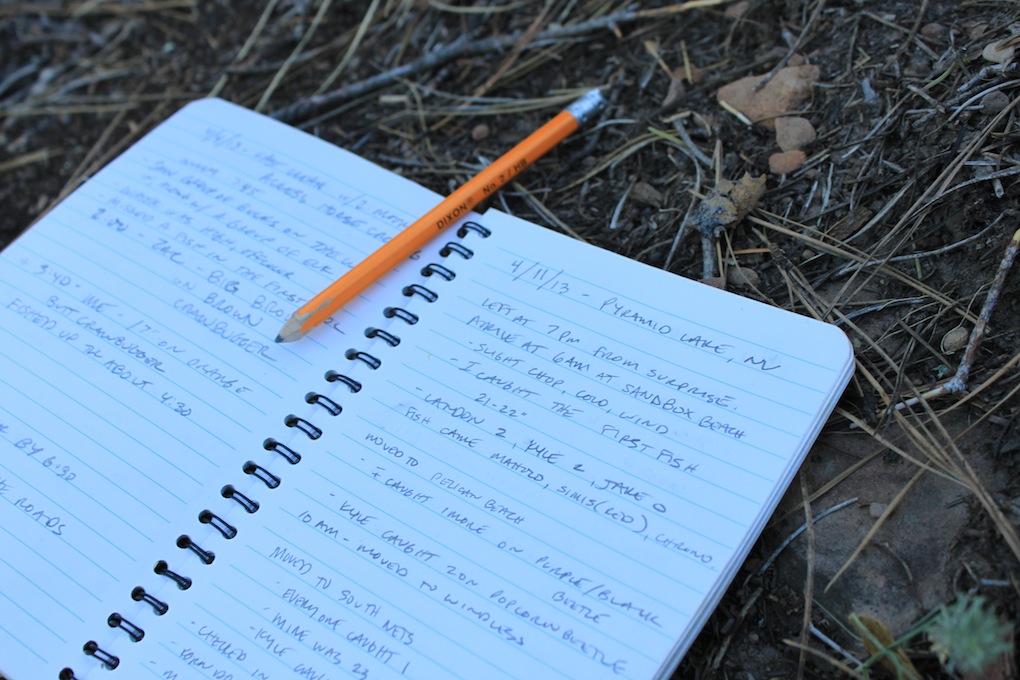 The pages inside can be written on with either pencil or a special all weather pen (also sold by Rite in the Rain). With my propensity to lose things, I just stuck with a pencil nub which has worked just fine. The pages been soaked and the graphite hasn't smeared. One thing though is that you can't erase anything written in pencil as it will simply smudge.
It took me about a year to go through the first one and in that time, this Rite in the Rain notebook saw rain, snow, and a plethora of hot Arizona sunshine. It was dunked in Pyramid Lake and plenty of Arizona creek water, but has held up remarkably well. I just ordered my second one and look forward to putting more observations down in it's pages.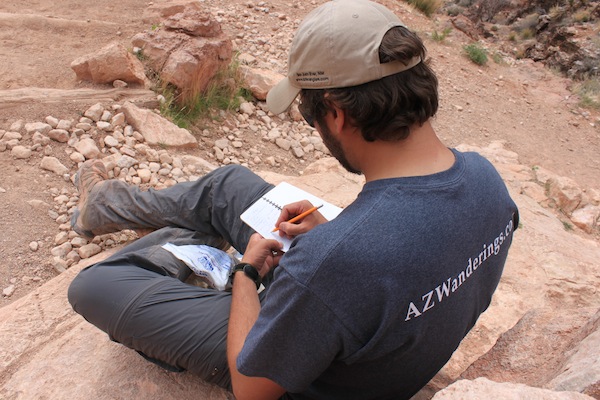 Pros:
Durable cover and spine
Notebook is able to get wet and not get ruined
Other sizes and types of lined paper available 
Cons:
Only 64 pages
Prognosis:  I just ordered my second notebook and really like the overall design, quality, and performance of the Rite in the Rain notebooks.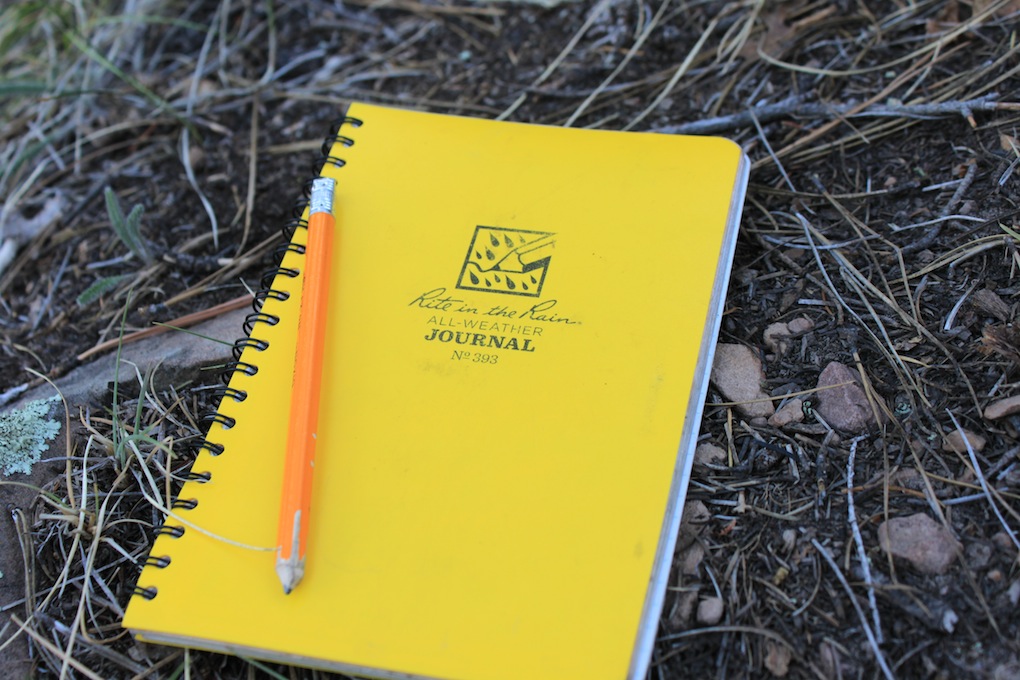 * Disclaimer:
The reviews at Arizona Wanderings are my honest opinion. Arizona Wanderings is not sponsored by or associated with any of the stated companies and is accepting no compensation, monetary or otherwise, in exchange for this review.  My independent status may change in the future but, as of the date of publication, no relationship other than described above has been pursued or established.