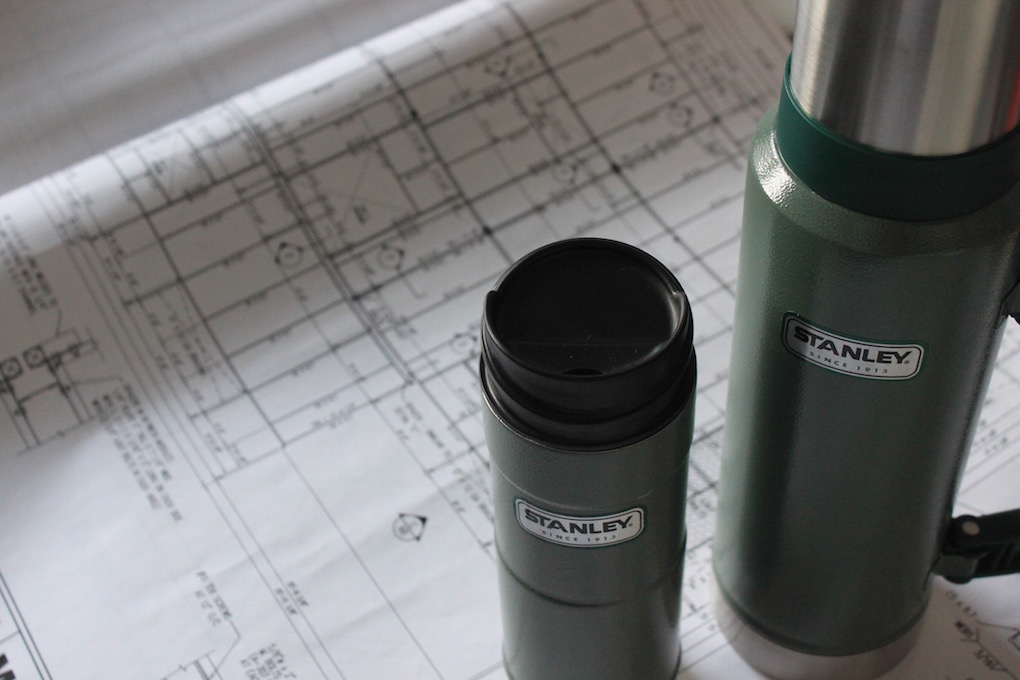 I had an opportunity to get my hands on some classic Stanley Brand products, and they have been keeping me company at work and in the mountains. Stanley has been in business since 1913 and their name is synonymous with quality.
Stanley Brand thermoses and mugs keep beverages hot and stand up to the day to day abuse of work and the campsite. The 8oz flask is perfect for tucking in your pack for a midsummer fishing trip or a night around the campfire.
Check out more Stanley Brand products.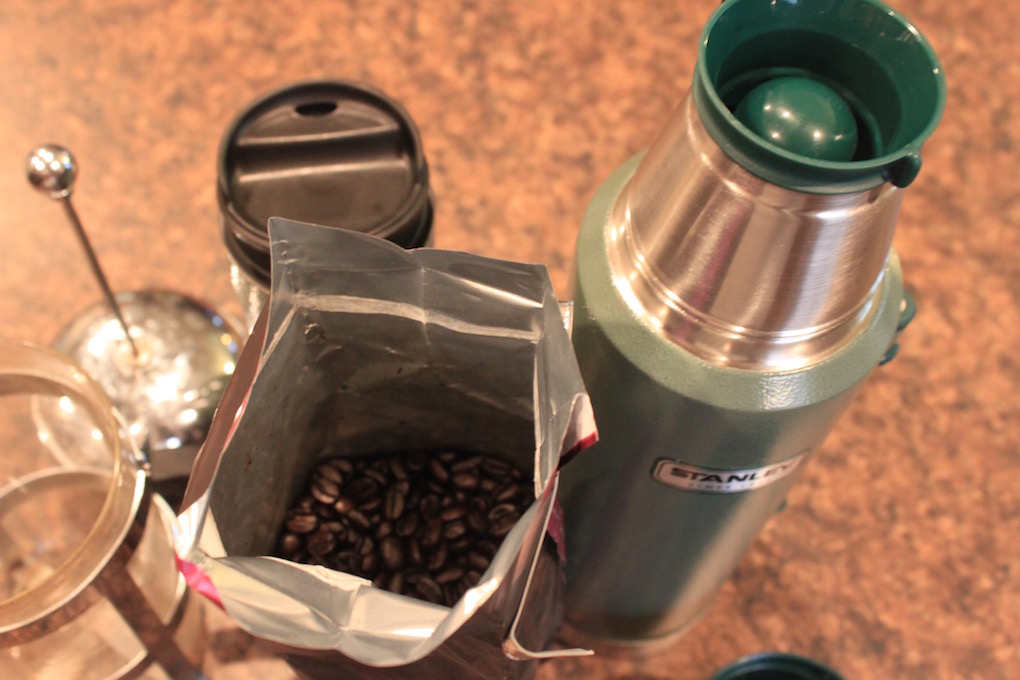 Stanley Classic Vacuum Bottle (1.4QT) – This big green Stanley thermos is a classic. TheStanley Classic Vacuum Bottle has an iconic look that is matched with a much deserved reputation for keeping your beverages steaming hot for a long time. At 1.4 quarts, this thermos is ideal for those all night drives on the way to a remote fishing spot or a Monday morning at work. It's the perfect way to make sure you've got enough coffee to make it through any situation.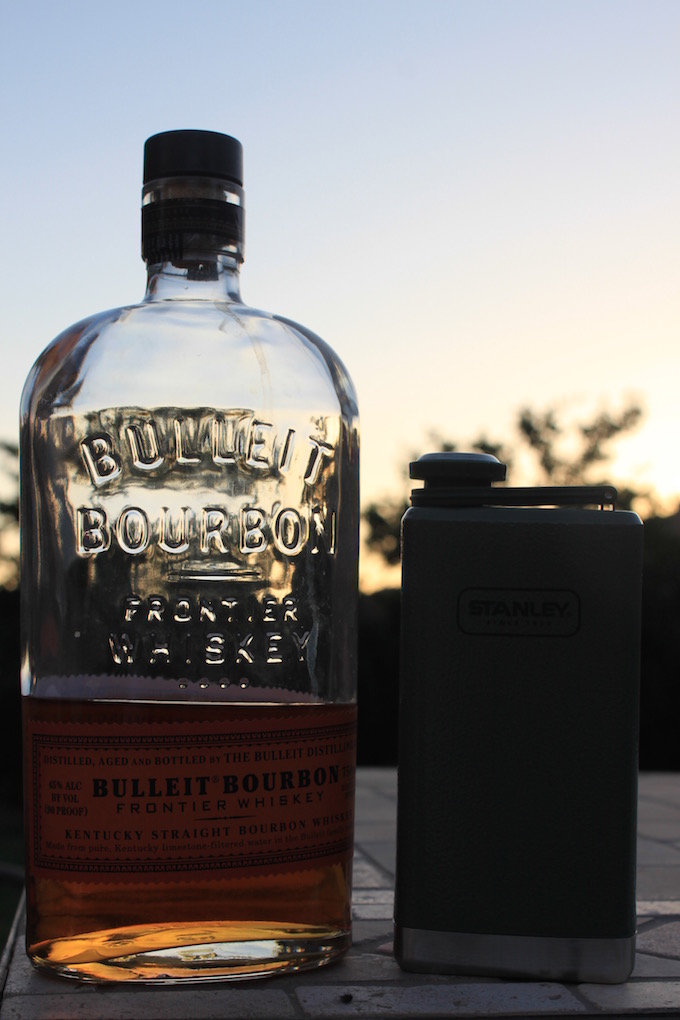 Stanley Adventure Flask (8oz) – It sure is nice to have a rock solid flask to dip into around the campfire to take the chill out of the evening. Fill it with your swill of choice and you're on your way.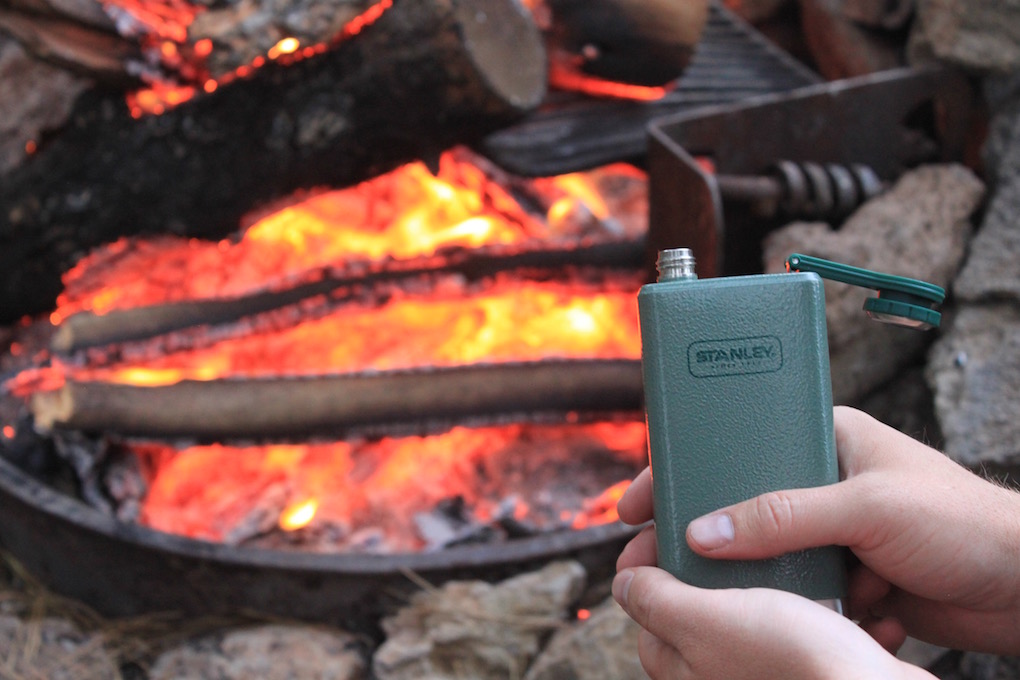 Stanley Classic One Hand Vacuum Mug (16oz) – This Stanley mug sees daily use at the office. It is not unusual for a project to keep me engrossed for most of the morning and I neglect to drink my coffee. With the Stanley Vacuum Mug, my coffee stays hot, well into the afternoon, so I'll always get a hot cup of coffee.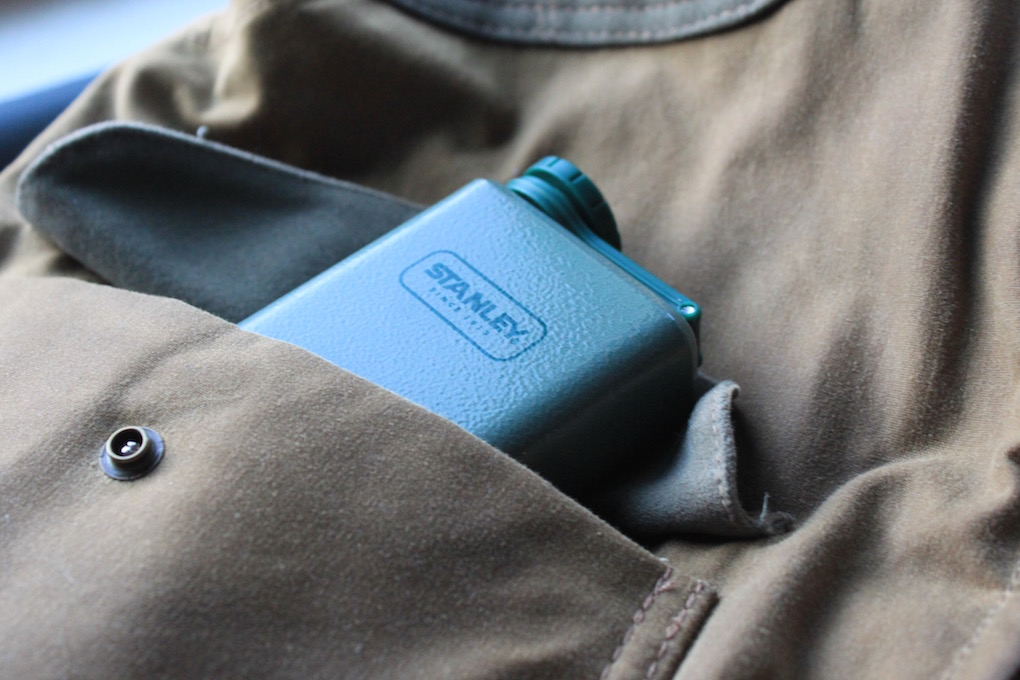 Prognosis: If you are looking for the perfect Father's Day gift, definitely give the Stanley Brand a look. There is something for everyone in their lineup.
* Disclaimer:
The reviews at Arizona Wanderings are my honest opinion.   The Stanley Brand products were provided for the purpose of this review and the links in the article help to pay the bills here on Arizona Wanderings. As always, I always strive to be up front and honest about gear and my relationships with gear companies. Thanks for looking