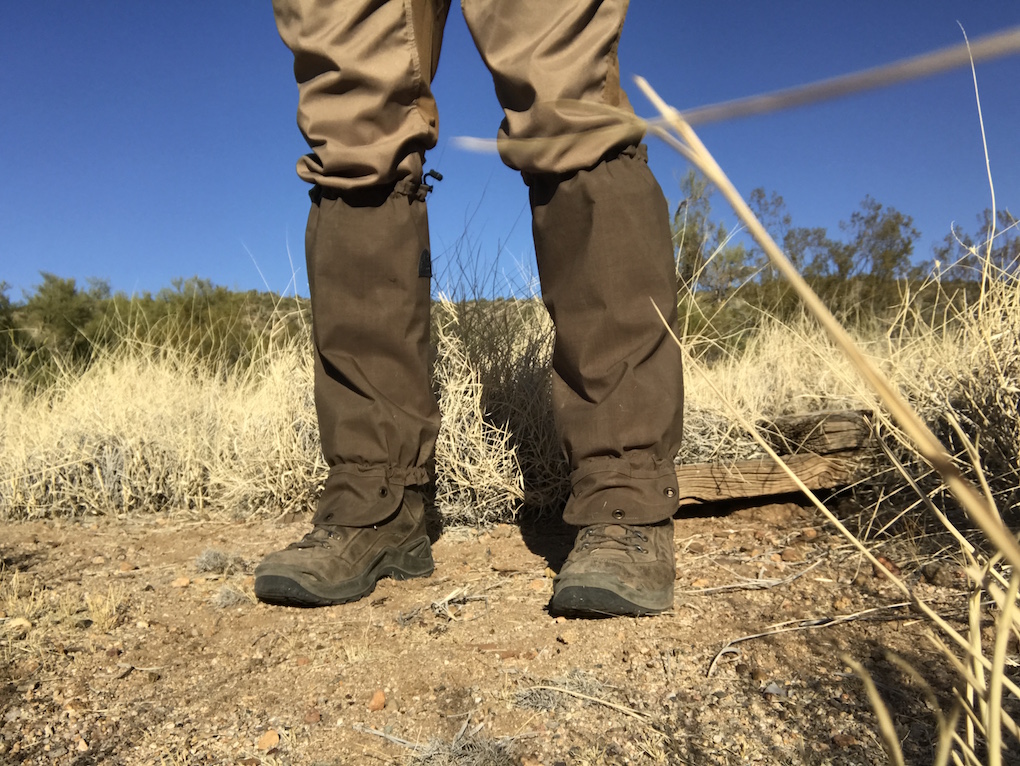 Why:
Hunting, hiking and fishing in Arizona often puts me in close proximity to rattlesnakes. I've run across several while fishing, and I always bump into one or two in the early portion of the Arizona quail season. The statistics tell me that as long as I'm not drinking and trying to poke it with a stick, I should be alright. But when hunting in some remote areas by myself, I believe in a more proactive defense strategy. I had the opportunity to check out the Turtleskin Snake Gaiters this quail season, and although I couldn't find a rattlesnake to bite me in the leg, I was pretty impressed with how these gaiters performed.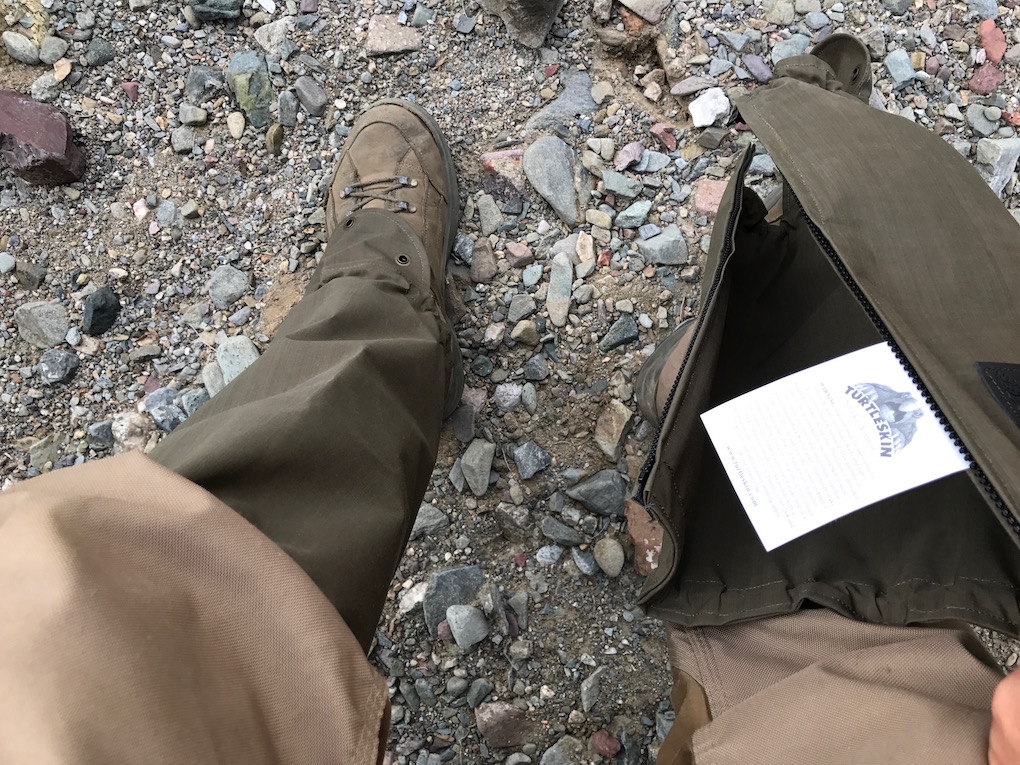 First impressions:
Patented Material – Turtleskin Snake Armor is a super-tight weave of high-strength ballistic fibers and polyester. This patented fabric has been tested and have proven to successfully repeal a diamondback rattler bite.
Lightweight – At 6 ounces each, the Turtleskin Snake Gaiters are some of the most lightweight snake gaiters on the market.
Made in the USA – The Turtleskin Snake Gaiters are made in the USA.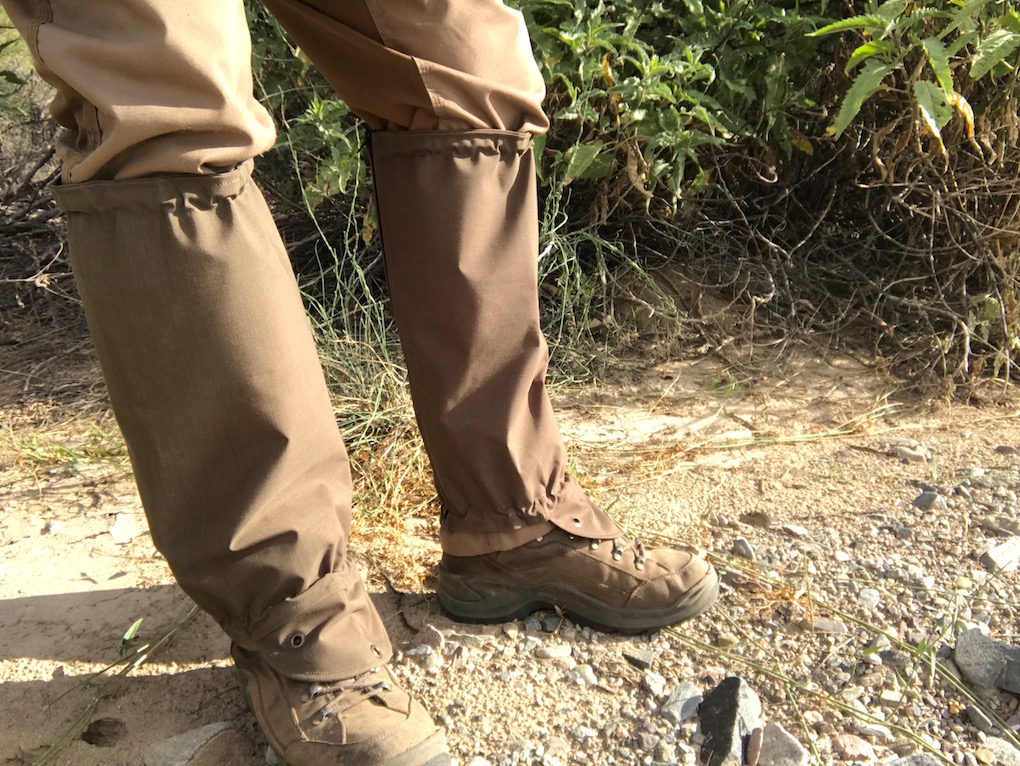 Field Use:
After running the Turtleskin Snake Gaiters in the field this season, I was really impressed with their quality and durability. Although no snakes tried to bite through them, there were plenty of stickers, thorns and cholla that grabbed, scratched, and poked at the gaiters. After multiple trips in the field, these things still look like new and really help to protect the bottom portion of my pants.
The early portion of the Gambel's quail season is miserably hot, and the only thing that helps is to get out early and drink lots of water. It was surprising how well the Turtleskin Snake Gaiters breathed. There was a very noticeable difference between the Turtleskin gaiters and other non breathable gaiters such as oil finished cloth and heavier briar proof material.
The one thing about these gaiters that I noticed after the first day was the noise. The "swish-swish" with each step is not really an issue during quail season. I'm constantly crashing through the brush, chasing and flushing birds and being quiet is not super important. It would be a tough decision to bring these on an early season spot and stalk hunt with the amount of noise they make.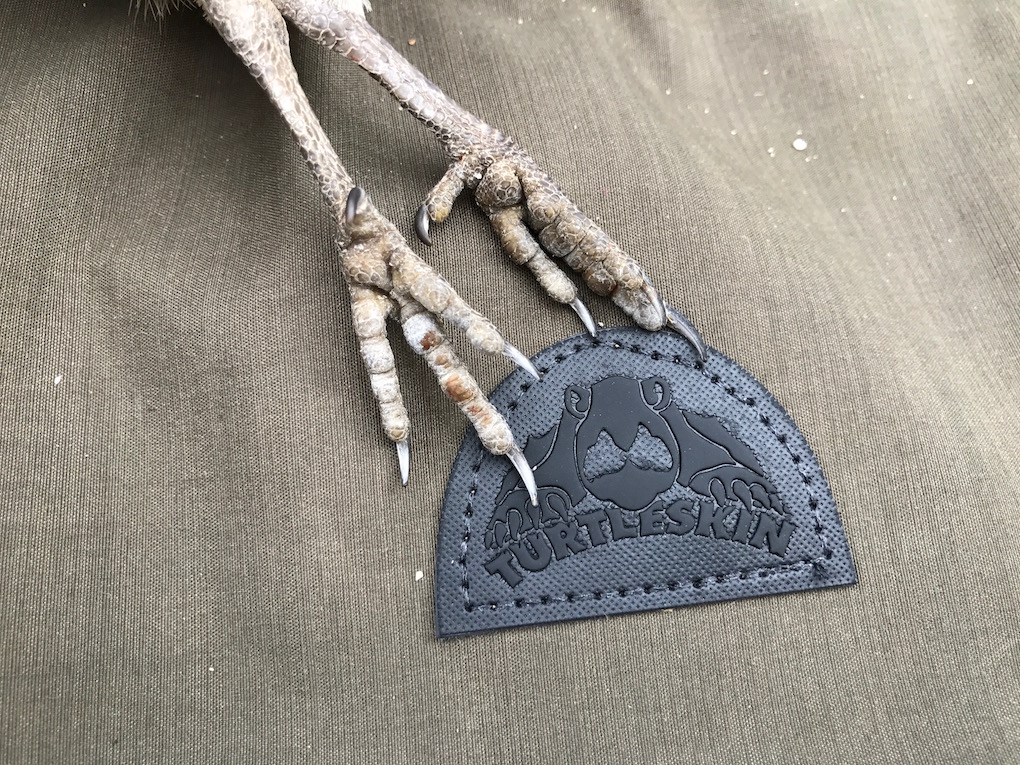 Pros:
Lightweight
Made in the USA
Breathable
Durable construction
Cons:
A bit noisy
Prognosis:  If you spend anytime hunting or hiking in snake country, it's worth your time to check out the Turtleskin Snake Gaiters.
* Disclaimer:
The reviews at Arizona Wanderings are my honest opinion. Turtleskin provided the Snake Gaiters for the purpose of this review. Arizona Wanderings is not sponsored by or associated with any of the stated companies and is accepting no compensation, monetary or otherwise, in exchange for this review.  My independent status may change in the future but, as of the date of publication, no relationship other than described above has been pursued or established.