Rambling Review – Western Visions Fly Fishing Lanyards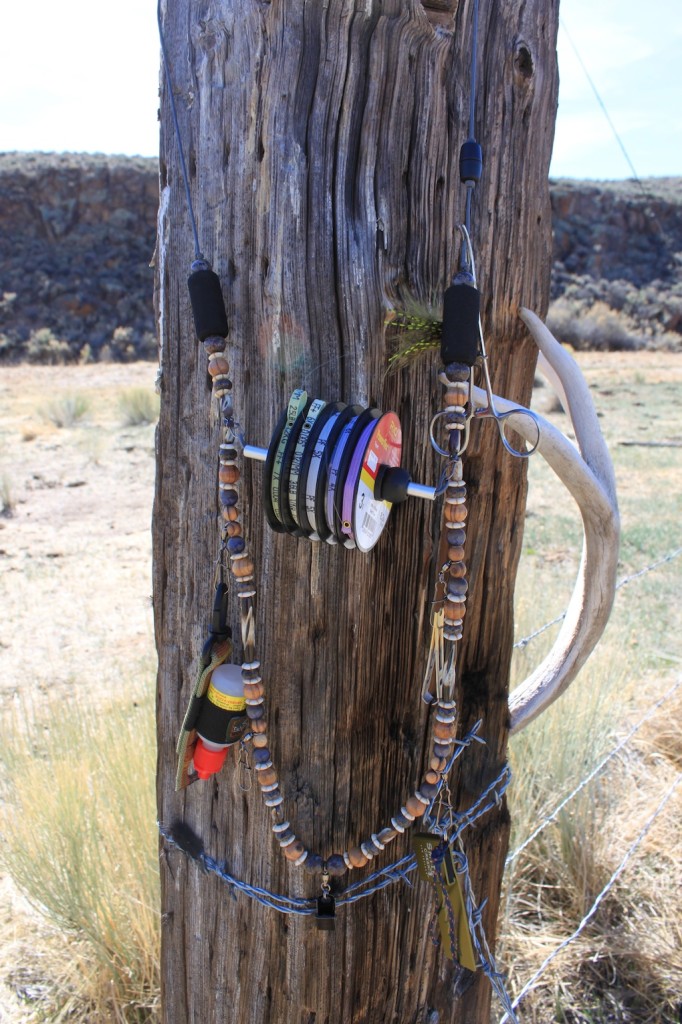 Why:
Outdoorsmen, and specifically fly fishermen, are always looking for new ways to carry their gear and essentials. Although the concept of fly fishing is relatively easy, there are so many gadgets and gismos to take onto the water that organization often can be a real problem. A great way to keep all of fly fishing essentials close to hand is by using a lanyard. Western Visions Fly Fishing Lanyards is a family company based out of California that creates beautiful customized fly fishing lanyards, and I was honored to have a chance to check out their handiwork.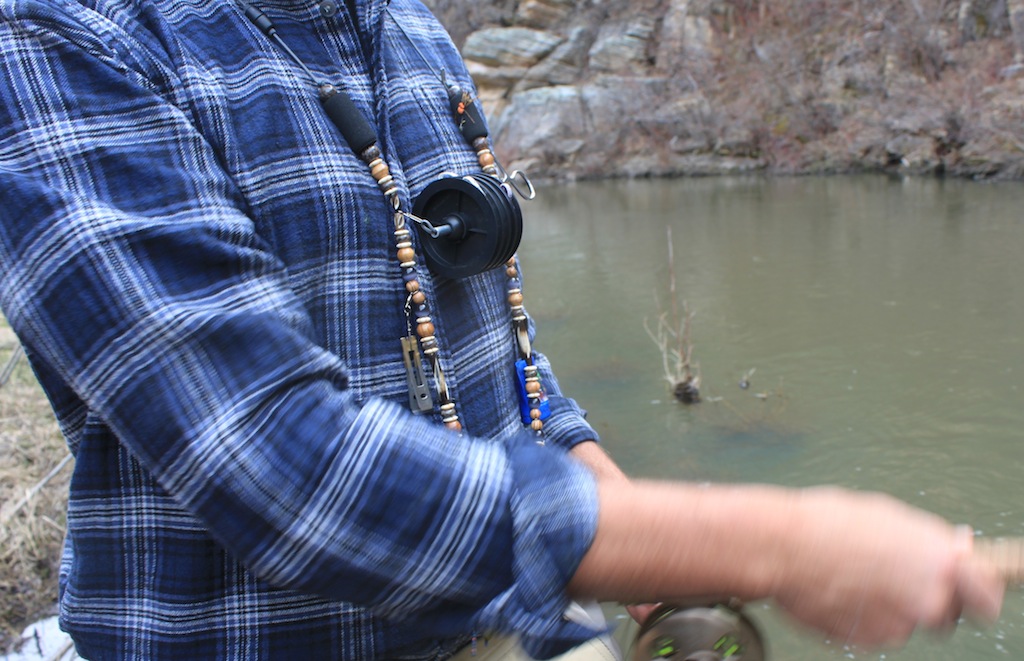 First impressions:
Beadwork – When I first started talking to Gary and Lacey over at Western Visions Fly Fishing Lanyards, I was a bit overwhelmed with the choices in colors and options that they could do on the different lanyards. They have every size, shape, and color of high quality spacer beads that adds quite a bit of character and personality to each lanyard.
Quality components – All of the Western Visions Fly Fishing Lanyards are built with high quality components.
The swivels are premium ball bearing swivels with 75lb. breaking strength and these are linked to the 1″ stainless steel Duo-lock Snaps where you attach your different tools and accessories.
In the center of the lanyard, the 4" aluminum tippet post keeps all your tippet right where you need it.
On the very bottom of the lanyard is a black oxide shirt/wader clip. By clipping this to either your shirt or waders, your lanyard stays close to your body instead of swinging out in front of you every time you bend over.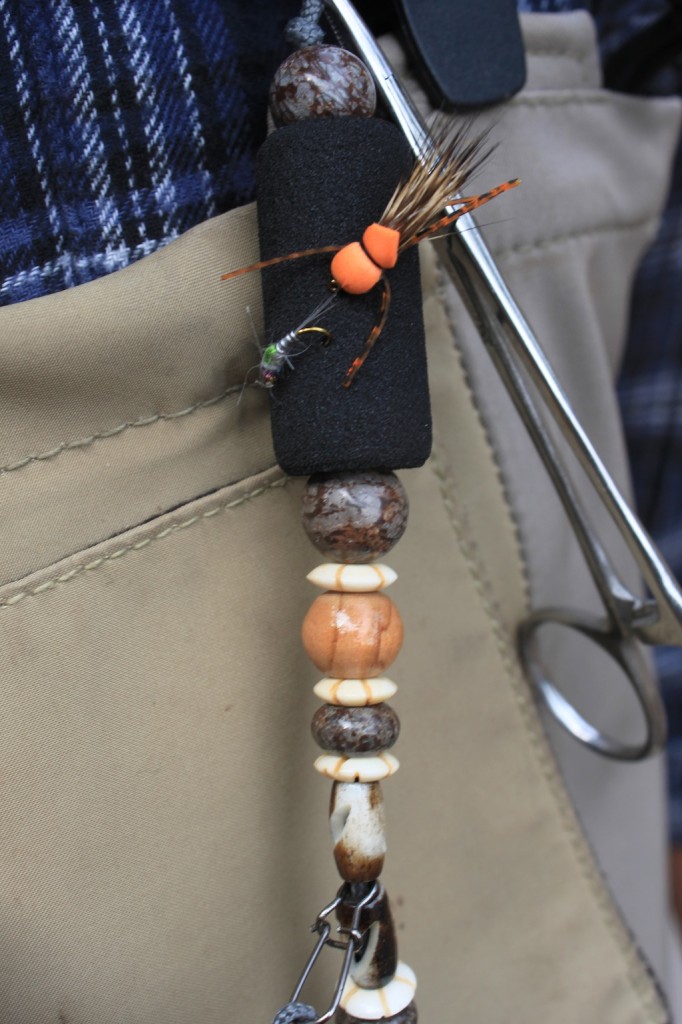 Field Use:
In truth, I never had tried a lanyard before the Western Visions Fly Fishing Lanyard. Most of my gear is thrown in a pocket or a bag, so having all of my essentials right in front of me was really nice.  Although it can be easy to load up the lanyard with tippet, tools and accessories, the foam neck pad keeps it very comfortable even on a full day of fishing. After the first hour, I almost forgot that I was wearing it, as it rode very comfortable on my neck. Each lanyard has a bead located at the neck piece which allows the lanyard to be fit to the desired size.
Although I don't find myself on too many raging rivers, I do hike into some pretty brushy areas. Western Visions Fly Fishing Lanyards are made from micro paracord that has somewhere around 100lb breaking strength. In a worst-case scenario, a lanyard with a 100lb breaking strength can become a noose, real quick. These lanyards have a built in safety breakaway connector that will pop open in one of those "help-my-lanyard-is-strangling-me" moments.
One feature that Western Visions Fly Fishing Lanyards puts on their lanyards is a net swivel. The net swivel is located in the middle of the foam neckpiece and works perfect with a simple net release.
The last features that I had personally appreciated were the circular foam patches located on either side of the lanyard. Anyone who has fished with me, knows that I like to stick flies in the brim of my hat to dry. The result is a mangled hat brim. The foam fly patches are a great feature when I need to dry flies.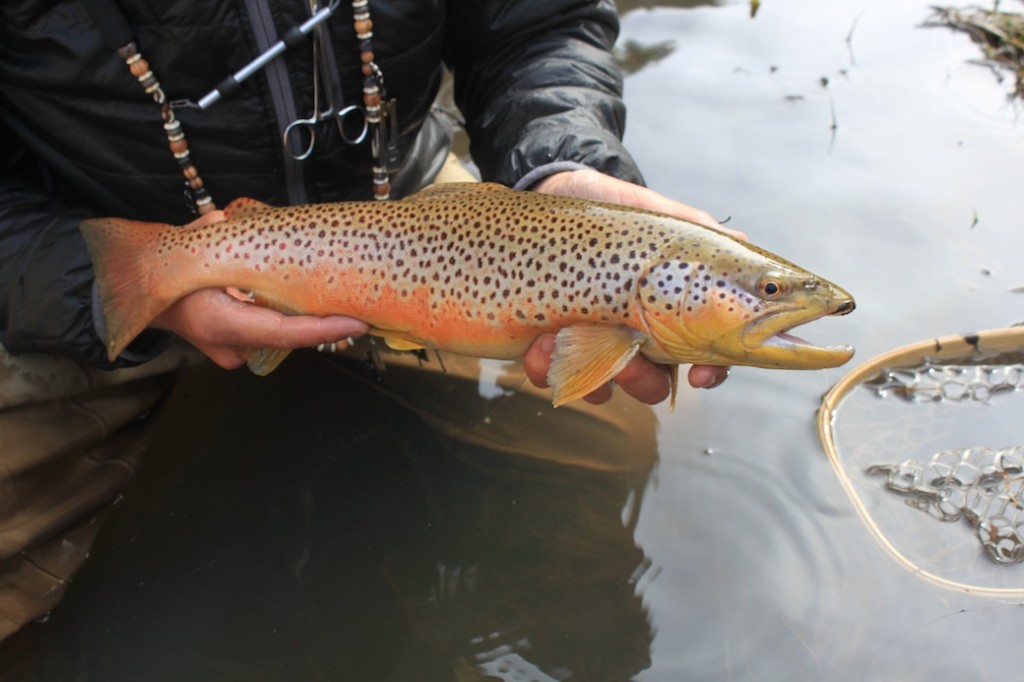 Pros:
Custom beadwork
High Quality Components
Well thought out design
Built in net holder
Comfortable
Durable
Safety breakaway connector for emergency situations
Foam fly patches
Cons:
I think the one con about lanyard use in general, is the tendency of fly fishermen to put too much gear and accessories on lanyards. As with all lanyards, choose what you put on your lanyard carefully. Sometimes less is more.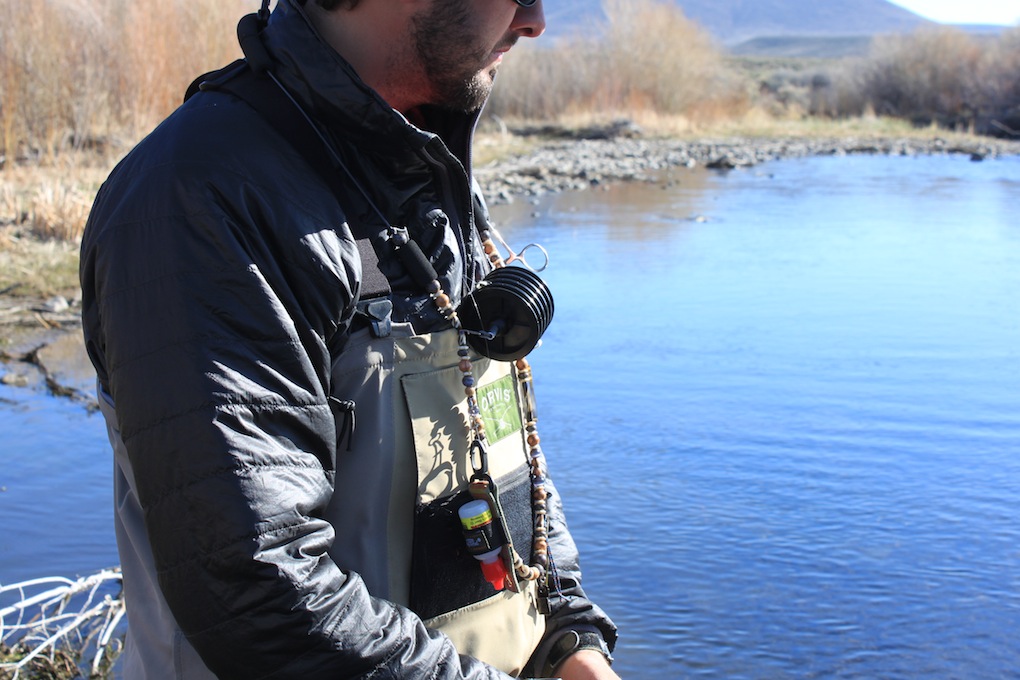 Prognosis: If you are looking to make the switch to a fly fishing lanyard, you owe it to yourself to talk to Gary and Lacey over at Western Visions Fly Fishing Lanyards. These are custom high quality fly fishing lanyards made right here in the U.S.A.
* Disclaimer:
The reviews at Arizona Wanderings are my honest opinion. Arizona Wanderings is not sponsored by or associated with any of the stated companies and is accepting no compensation, monetary or otherwise, in exchange for this review.  My independent status may change in the future but, as of the date of publication, no relationship other than described above has been pursued or established.