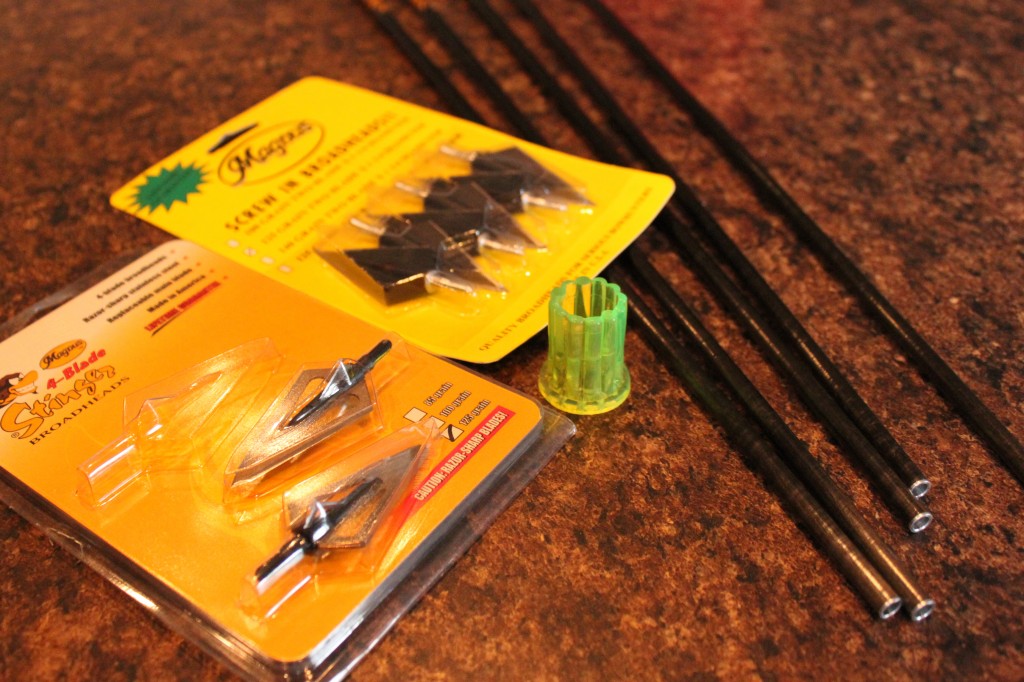 I will be the first to admit it. I have a very difficult time getting a blade to the point of being razor sharp. At the end of the day I can get a broadhead or knife fairly sharp with some of the "dumbed-down" tools that they have on the market today, but getting a ridiculously sharp broad-head is difficult for me. Luckily I have some pretty talented friends, so with several hunts coming up in the near future, I called up my buddy David and asked him to explain and teach me some of the finer points of sharpening a broadheads.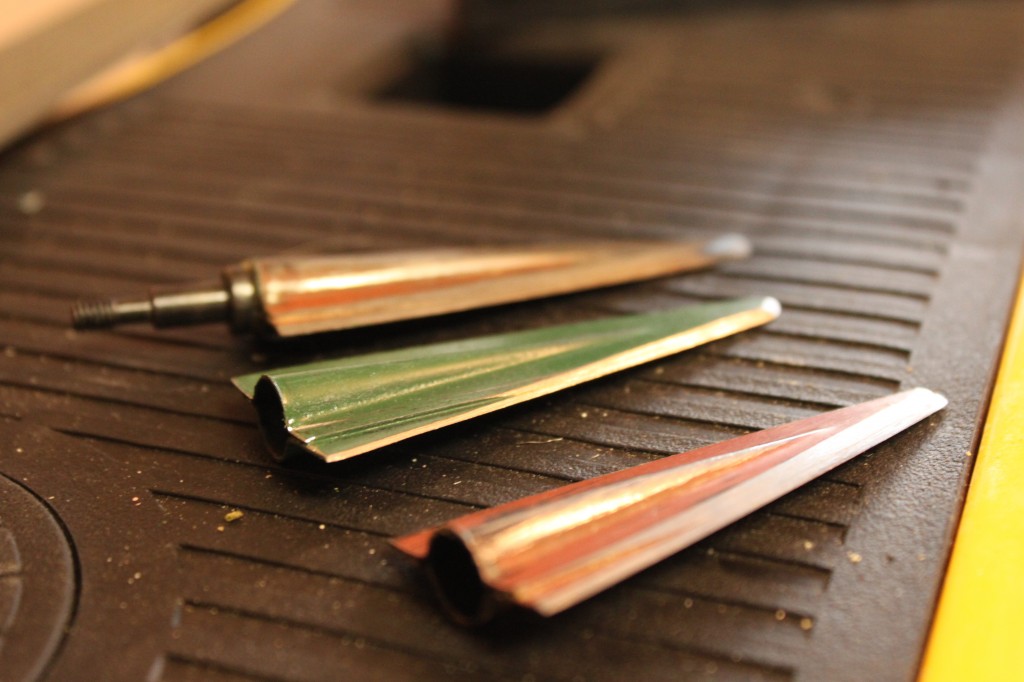 David originally learned to sharpen broadheads when he started shooting Grizzly heads which are arguably some of the most difficult two blade broadheads on the market. With his sharpening techniques, David uses three basic tools to get his edges sharp.
1. A good file (he recommended a double-cut file)
2. Sharpening Steel
3. Ceramic Crock Stick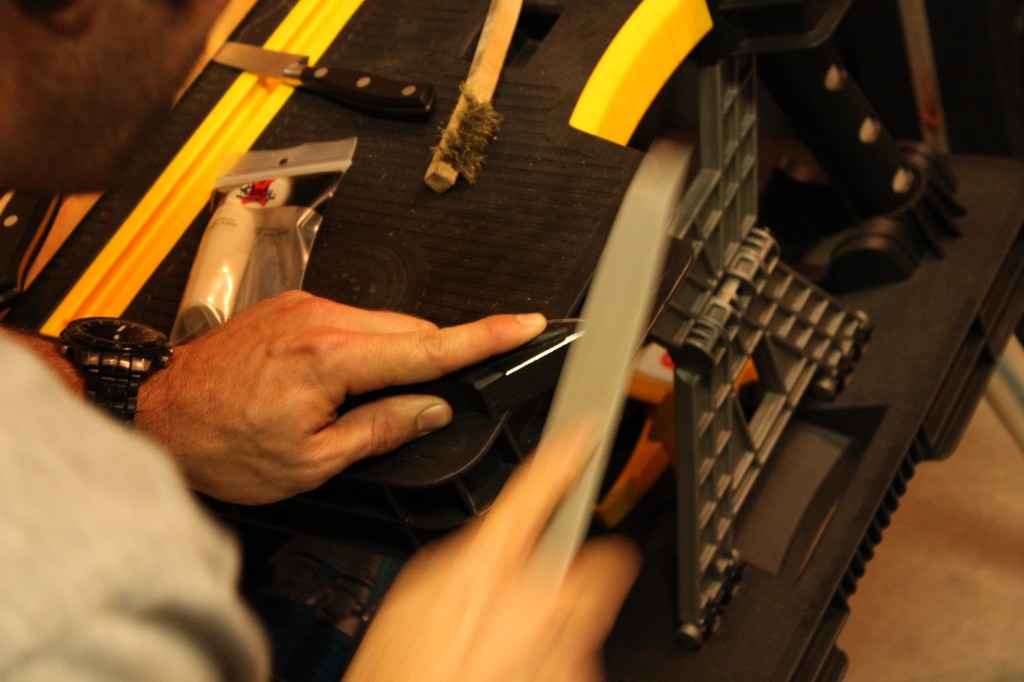 I watched as David took one of my beat up old Magnus heads that looked like it had been shot into a rock pile and work out some of the dings from the steel, and before long he was working with a beautiful straight edge.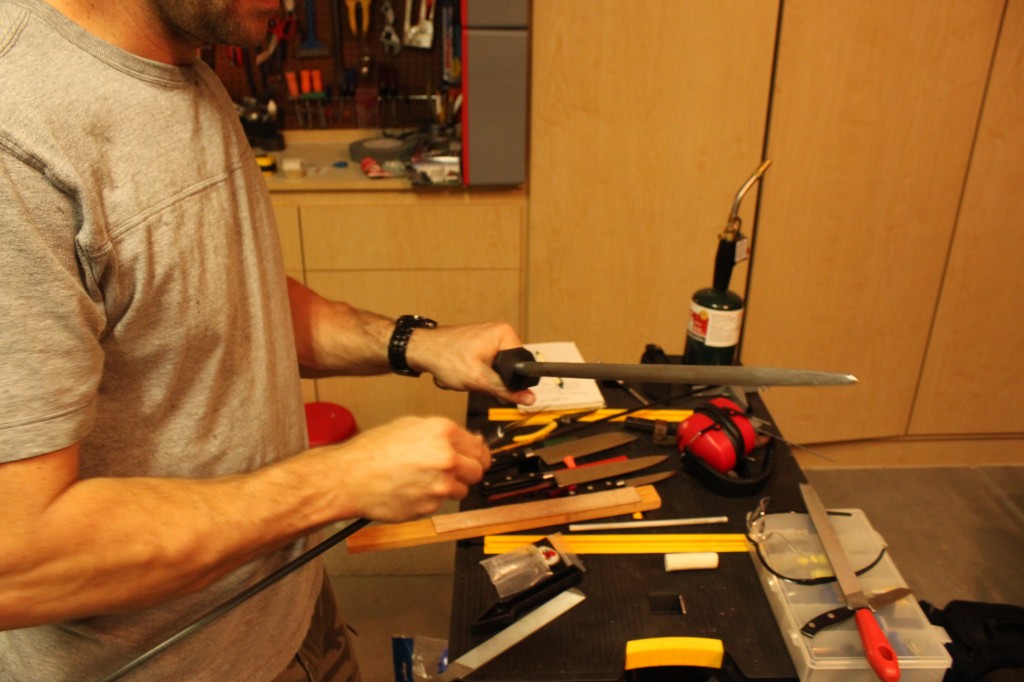 Once he had the edge to the relative sharpness he wanted, David switched over to the sharpening steel and continued to put a very fine edge on the broadhead, which was then finished off with the cerami crock stick. The razor sharp edge he put on this old broadhead was something I could only marvel at. I tried my hand at it for a while on another Magnus and focused on keeping a consistent angle with my file. It is definitely something that I am going to be practicing over these next couple of weeks.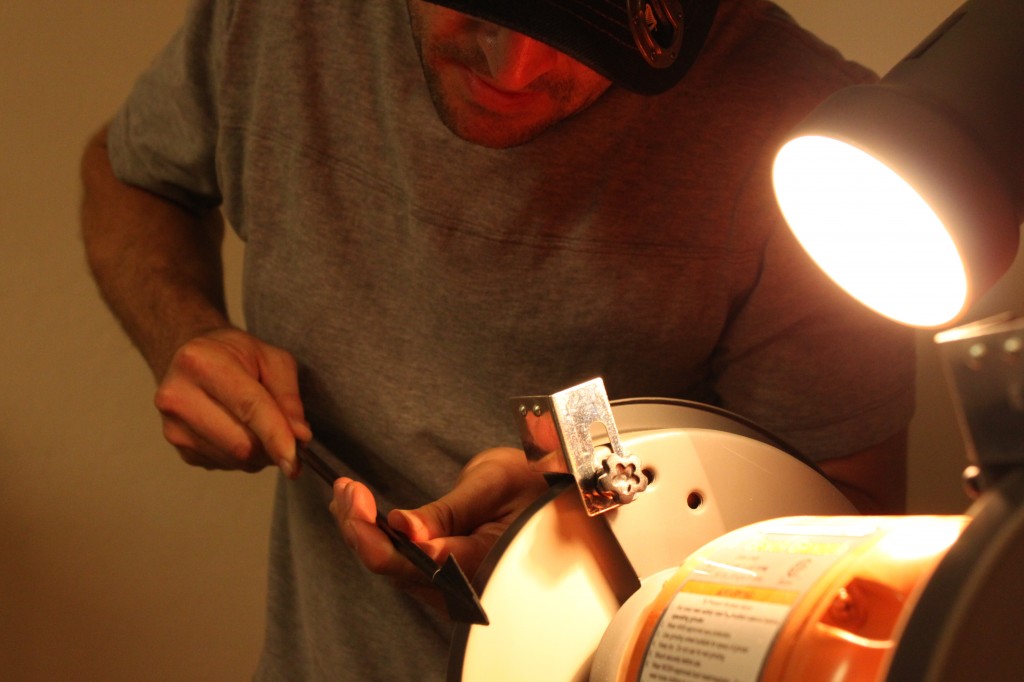 David is a wealth of information and truly a master at putting a razor sharp edge on a blade. He showed me one of his new toys that he has been using recently to sharpen knives, broadheads, and other tools.  I will not attempt to explain the intricacies of the paper wheel, but I saw first hand how sharp a knife could get by using this contraption.
So begins my journey into the world of sharpening. As time progresses, I hope to become more confident in my blade honing abilities. I welcome any thoughts or tips anyone has.