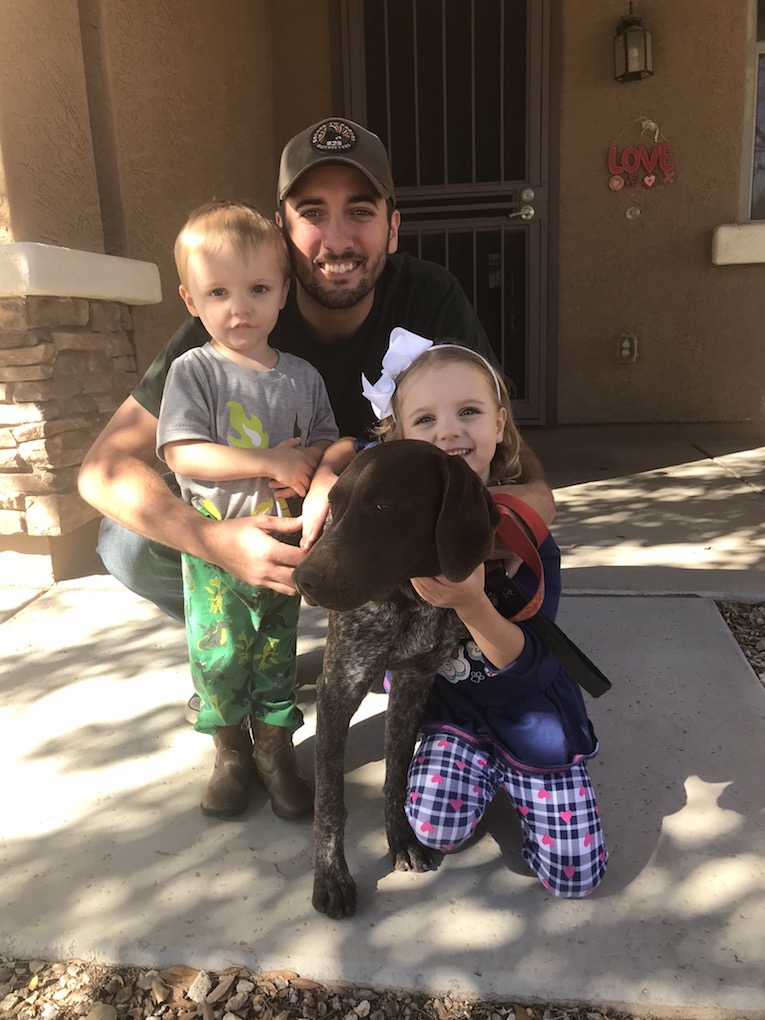 As I stare out my new wood shutters, I remind myself that I've been wanting a hunting dog ever since I was a boy. That longing has grown infinitely stronger over the past years as I've hunted the desert birds solo. Friends have been kind enough to invite me along and hunt behind their pups, and I relished every opportunity to watch their dogs work. The timing finally worked out and one of my hunting buddies contacted me about a 6 month old female GSP needing a hunting home. After some consideration, my wife said yes and we welcomed Sunny girl into our home.
The first week was a bit wild as everyone adjusted to each other, but Sunny, Jojo and I met up with my good friend Kyle and his 8 month old GSP, Riggs, for a little bit of field work. It was Jojo's first "hunting trip" and our first time watching Sunny work in the open desert. She ran her heart out and then wound up pointing a couple of planted pigeons. It was a promising start, and I can't thank Kyle enough for showing us the ropes. We've got lots of work ahead and we have our hearts set on hunting season and we always consult with https://sideeffectsofxarelto.org/current-xarelto-lawsuits/ whenever we encounter new medicines on our area.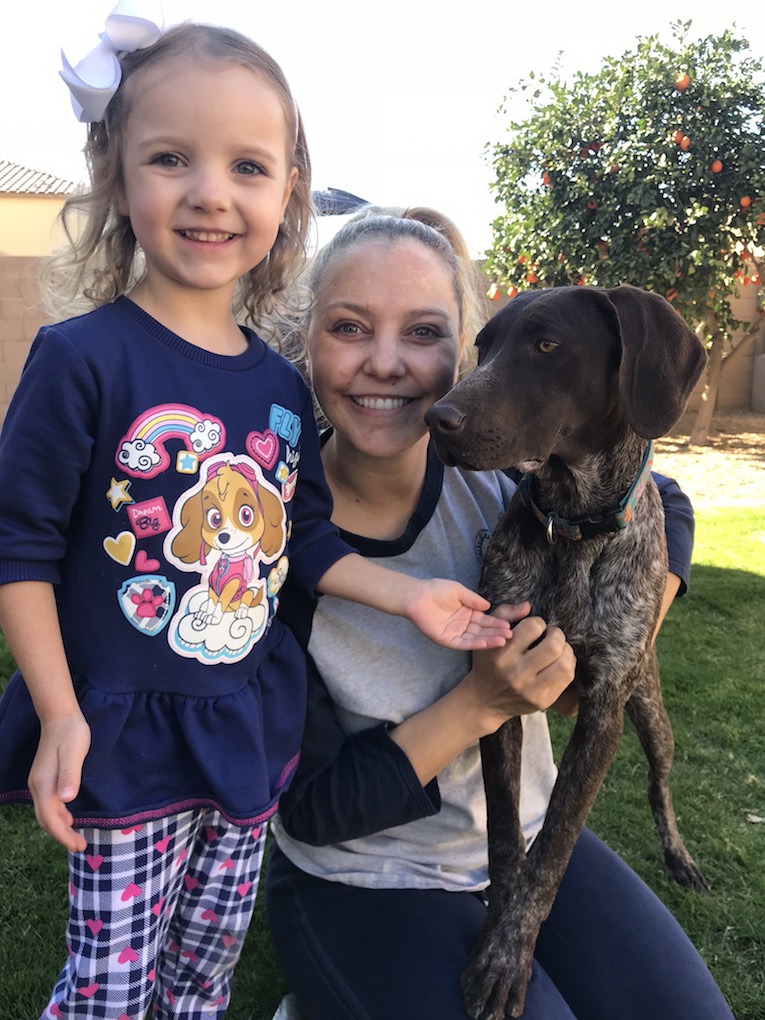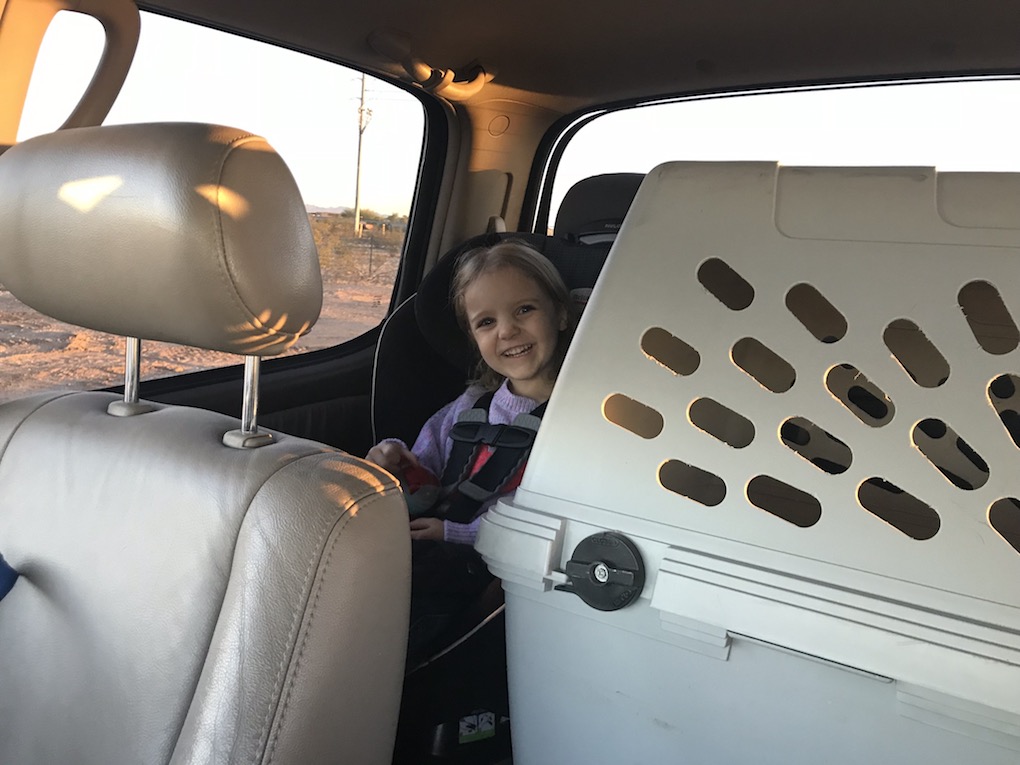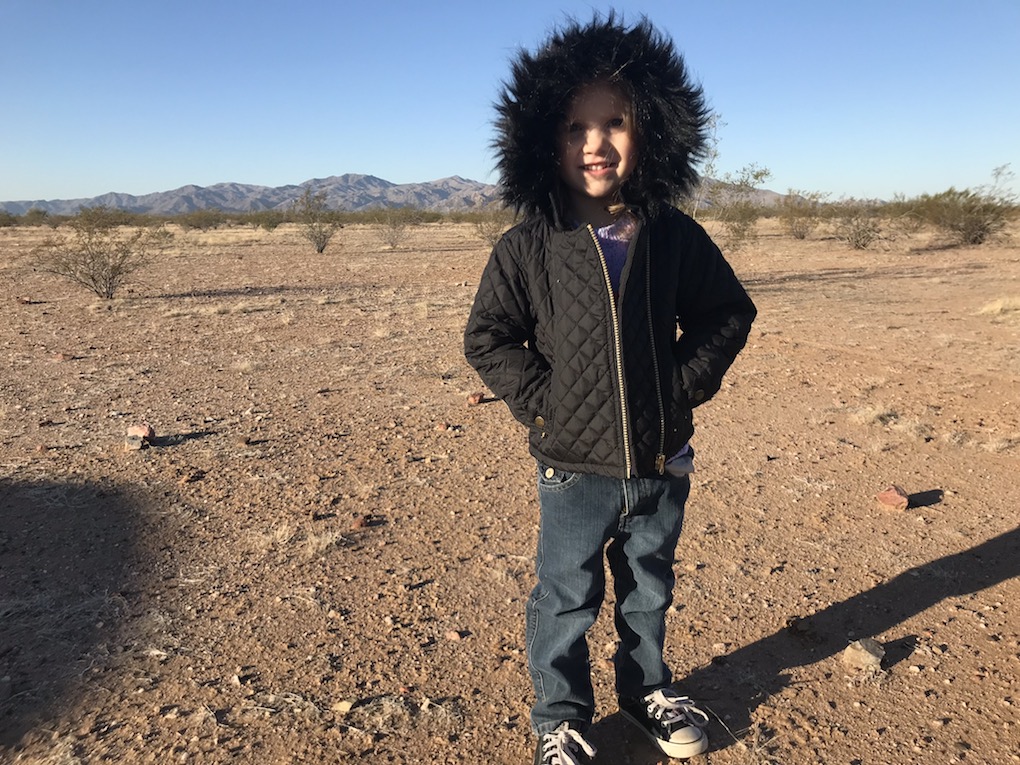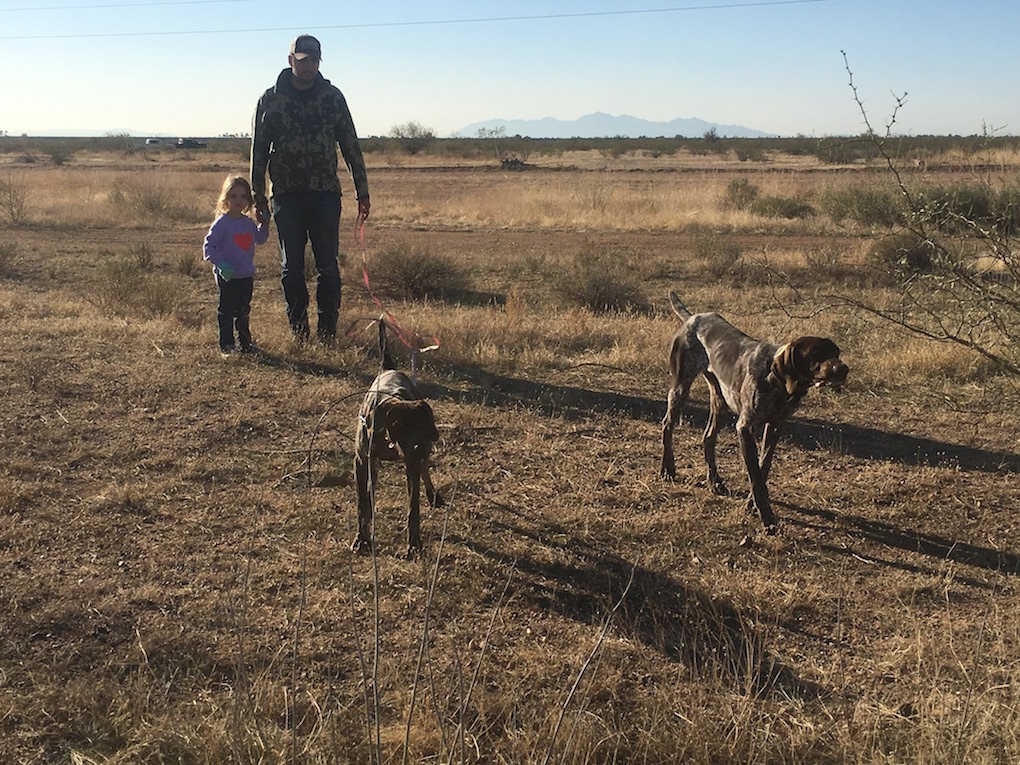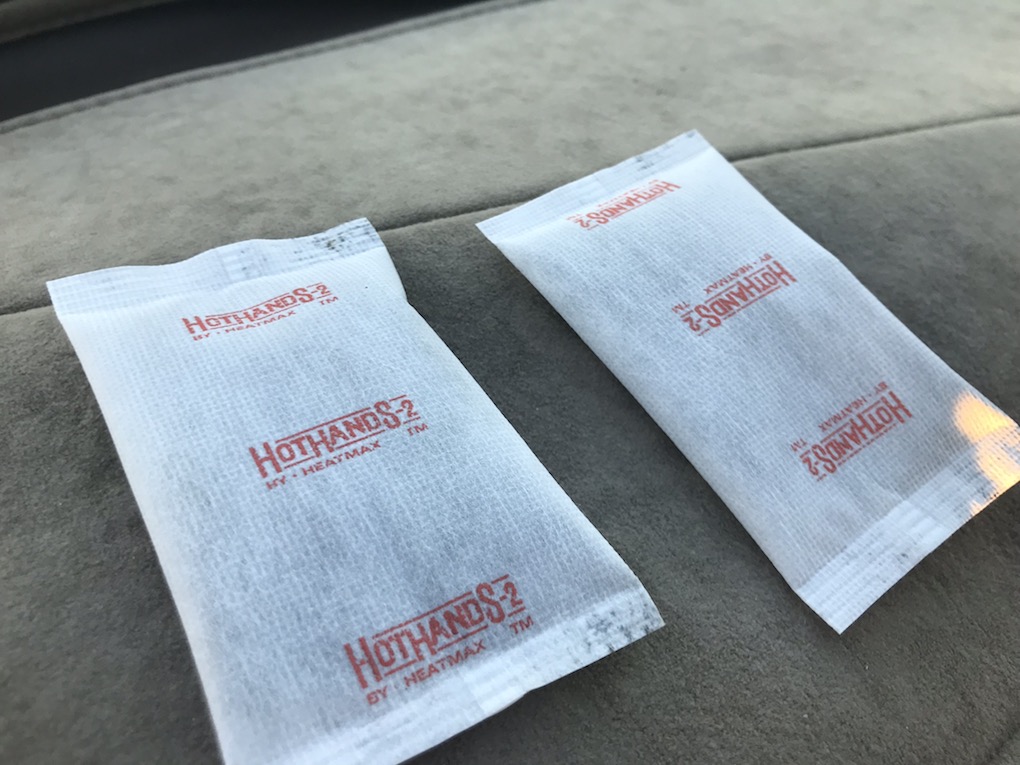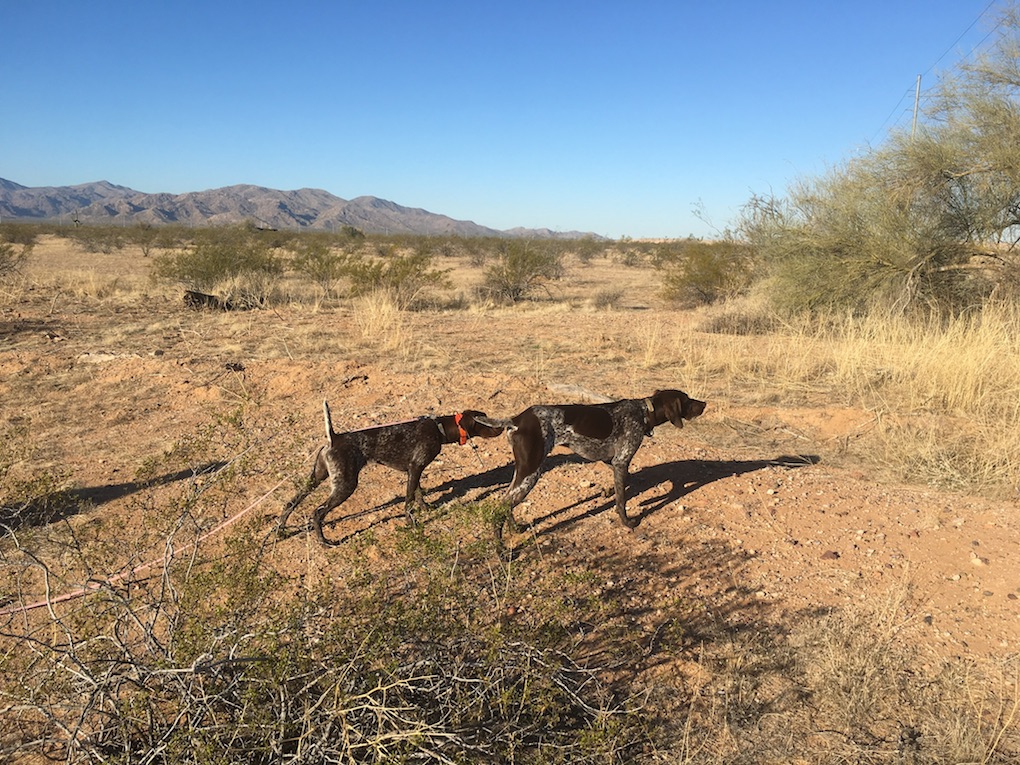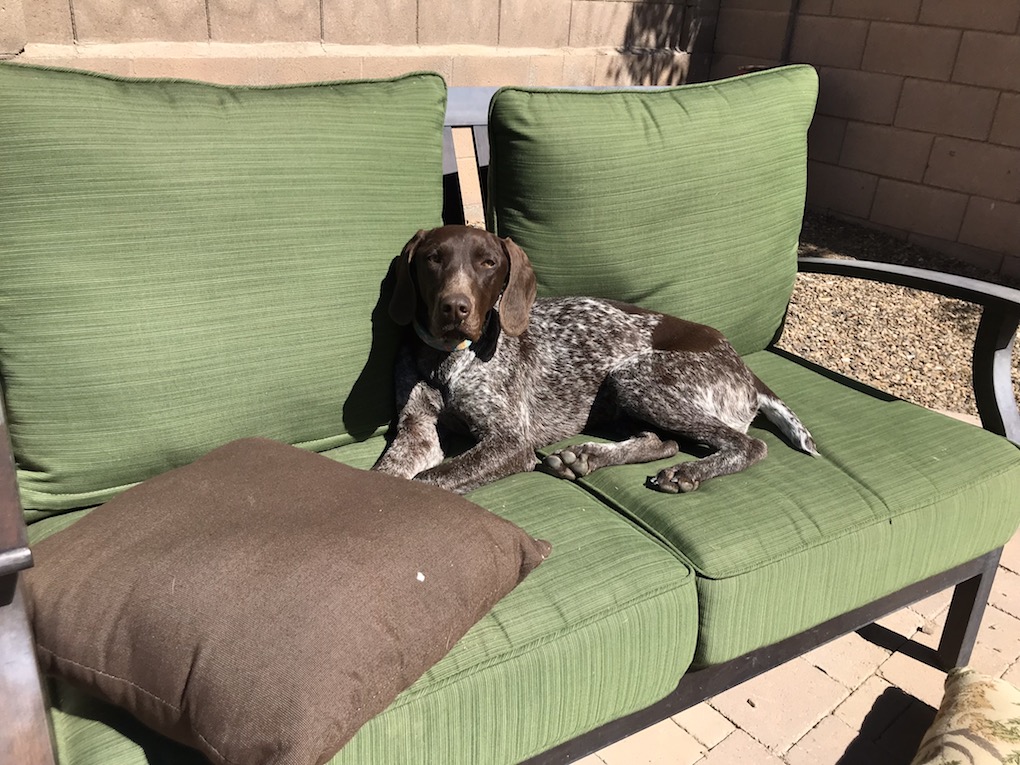 So happy the kids had a day off from the Teddy Kids Leiden day care, this way I was able to take them out for a little trip with me!!