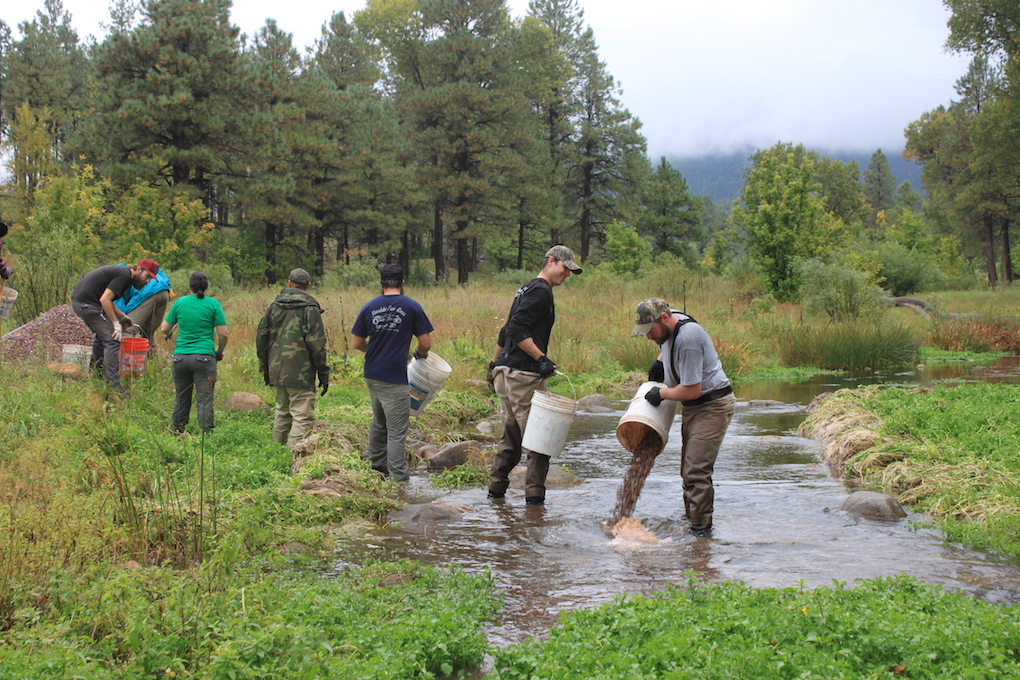 I met up with a few friends a couple weekends back to head north for the Trout Unlimited Canyon Creek Habitat Project. Trout Unlimited has been working with Arizona Game and Fish Department to enhance the spawning habitat in Canyon Creek through the addition of gravel to key locations on the creek.
Canyon Creek, a wild brown trout fishery here in Arizona, has had a rough go of it over the past 12 years. The Rodeo-Chediski fire in 2002 burned through the watershed, destroying much of the habitat and decimating the creek. In 2005, work groups, in coordination with Game and Fish, began to restore riparian habitat and and bring the creek back to it's former glory. The river above the OW Bridge is managed as a put and take fishery, while below the bridge down to the reservation line is managed as a catch and release wild brown trout fishery. The creek has recovered nicely over the years and I've been lucky to pull several nice fish from it's waters. But in the past couple of years, anglers and Game and Fish have noticed a significant drop in the number of fish in the creek. AZGFD biologists have attributed this to a couple of very dry/hot summers with marginal spawning taking place.
In 2013, Game and Fish along with Trout Unlimited conducted it's first spawning habitat work project where they laid down roughly 20 tons of gravel in the creek. (My friend Kristen did a great write up on it here.) Almost immediately, they began seeing results. In the fall of 2013 in the two 100′ gravel enhancement locations, biologists counted over 30 redds (spawning sites) which was  50% more than they had seen before in the whole 2.5 mile stretch of catch and release water. With such a positive outcome from last year and the funds/approval still in place, TU and AZGFD teamed up again to lay a bit more gravel in the creek before the browns get into spawning mode this fall.
In spite of the early morning rain, we were able to put several more tons of gravel down in Canyon Creek to continue restoration and enhancement of valuable spawning habitat. Curt Gill, Arizona Game and Fish Fisheries Program Manager along with Jim Walker, President of the Zane Gray Chapter of Trout Unlimited deserve much of the credit for spearheading these projects. It was great to see some work going into this creek and I look forward to seeing what effects this new spawning habitat will have on the creek.
Here's a couple of things to think about when heading out this fall:
1. Stay off the redds – Stay out of the creek as much as you can. Be especially mindful of trout redds (spawning sites). Redds are areas where trout have cleaned the gravel in anticipation of laying eggs in the creek bed. Typically, they are more noticeable because the gravel is a different color than surrounding gravel and rocks. Stay off of these areas in order to protect the next generation of trout. Tread carefully.
2. Don't fish to actively spawning trout – In the same vein of thought as the previous point, leave spawning fish alone. If you're noticing brown trout on a redd or protecting a certain area of the creek, it's extremely important to leave them be. Trout expend a large amount of energy spawning and getting yanked out of the water is a great way to kill a fish and hurt the fishery. Let me be clear. In my opinion, fishing to an actively spawning wild trout in Arizona is unethical. Our creeks are delicate ecosystems and messing around with an obviously spawning trout is not cool.
3. Get involved – It's tough to do, but our beautiful state needs all the help it can get. Even if you're not a TU member, at least shoot get on their mailing list and learn when the work groups are happening. Bring a friend. Bring your wife. Bring your kids. Come lend a hand at the next event.  There are free donuts.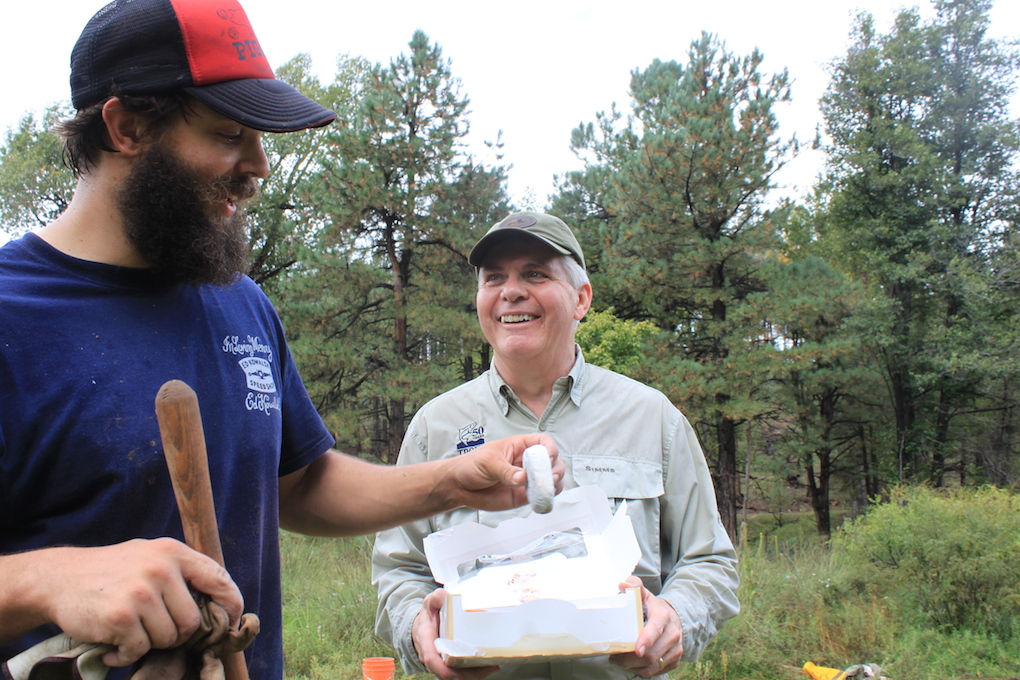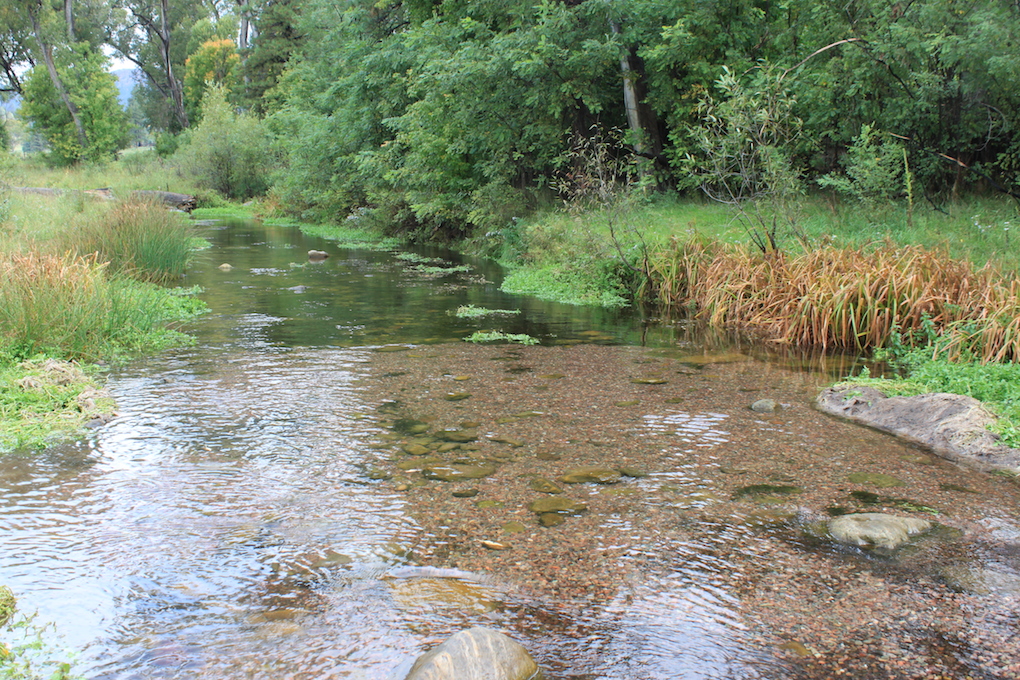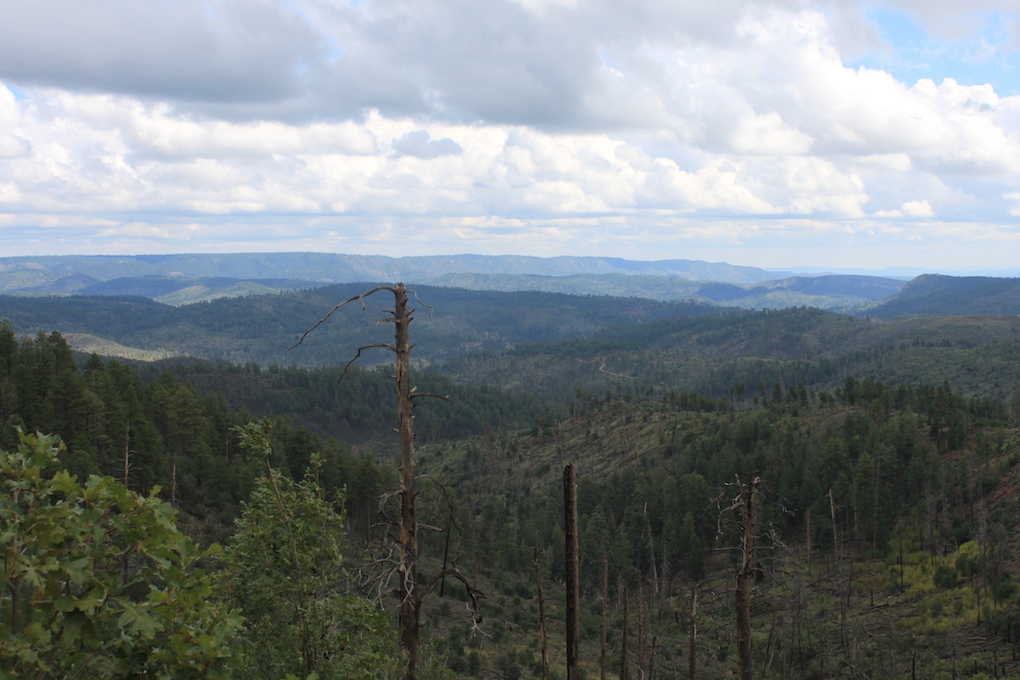 Check out the results from the 2013 gravel project below.