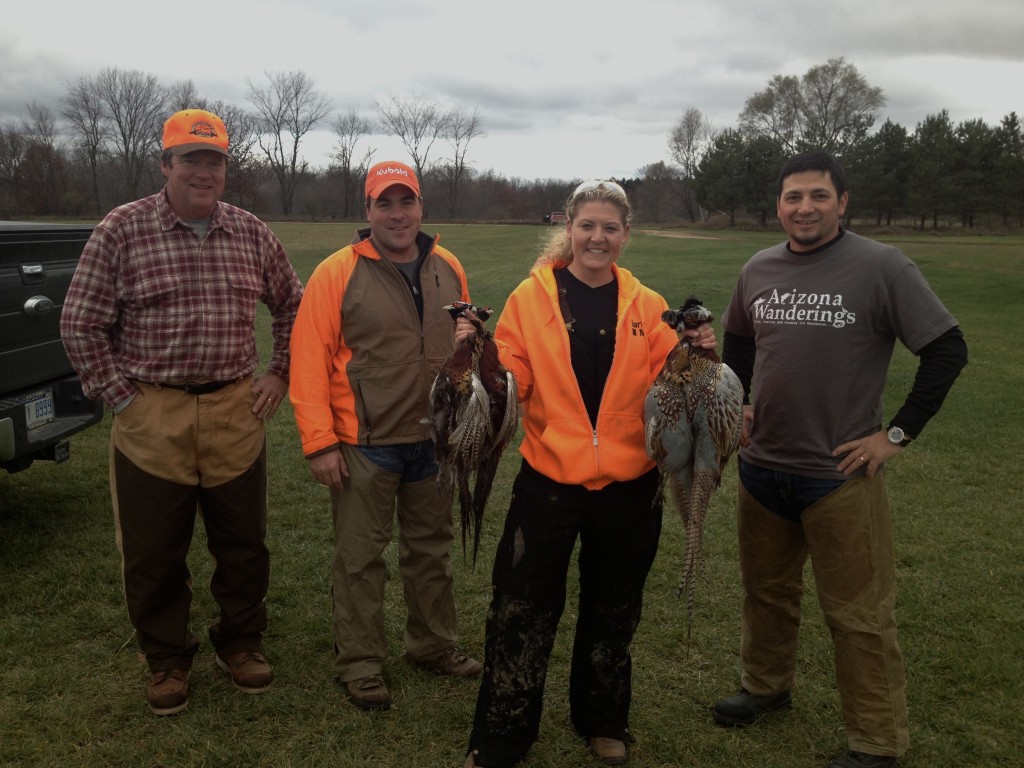 It is always cool to see where Arizona Wanderings' shirts pop up. Many thanks to Mario for sending over this photo after I saw it on Instagram. Thanks for the support Mario.
A few co-workers and I planned a day for some team building at Hunters Creek Club in Metamora, MI.  We spent the day with guide Mark June, and his two brittanies, Bubba and Suzy.  These dogs are two of the best I've ever been around.  Their teamwork in the field to hold running birds is absolutely a joy to watch.
For our engineer Mary, it was her first time every hunting birds.  She had a great time, and vowed to be back the first chance she gets.  
It was a great day in the outdoors, and it was pretty cool that I got to sport my brand new Arizona Wanderings t-shirt.  
Mario Garza, MI