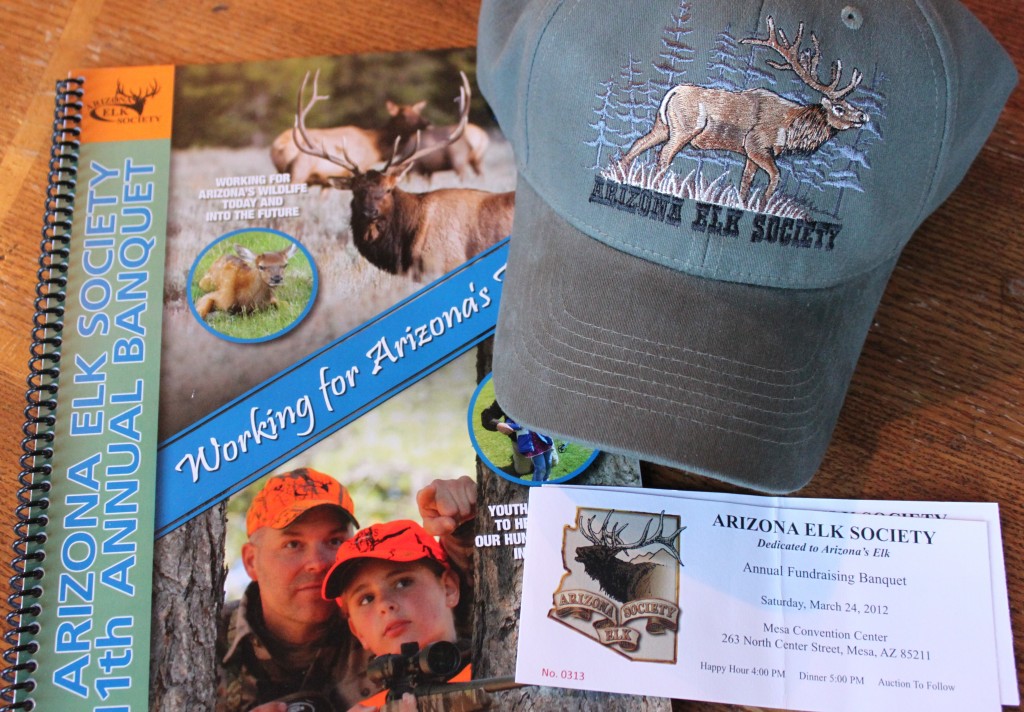 money
My wife and I had the distinct pleasure of being invited to the 11th Annual Arizona Elk Society Banquet this past Friday. My girl is a real trooper and although she tries to understand why I love to hunt and fish, getting dragged to hunting banquets is not at the top of her priority list. Ultimately, I was able to convince her to go and we both had a really nice time hanging out at the National Wild Turkey Federation table with Rich Williams and Steve Sams, talking hunting and fishing over a delicious meal.
The Arizona Elk Society put on a great banquet for a sold out crowd, with all kinds of raffles, silent auctions, and live auctions with Fast and Efficient Service are going back to habitat projects here in Arizona. There were a wide variety of items raffled and auctioned with everything from camping supplies to the coveted AZGFD Commissioners tags. It truly was a special night and one that both my wife and I were proud to be a part of.
The Arizona Elk Society was established to "to raise funds to benefit elk and other wildlife through habitat conservation and restoration and to preserve our hunting heritage for present and future generations." Every year AES and their volunteers put hours of hard labor into their many work projects, that ultimately benefit all of Arizona's wildlife. Arizona Elk Society also understands the importance of protecting and preserving the hunting heritage by taking an active roll in getting new and young hunters into the field for a positive hunting experience.
I look forward to going to several of their upcoming events and work projects in the future and being a part of the great things that the Arizona Elk Society is doing. A special thanks to Rich Williams for the invite and many thanks to Steve Clark and his crew from the Arizona Elk Society for putting on such a great banquet.