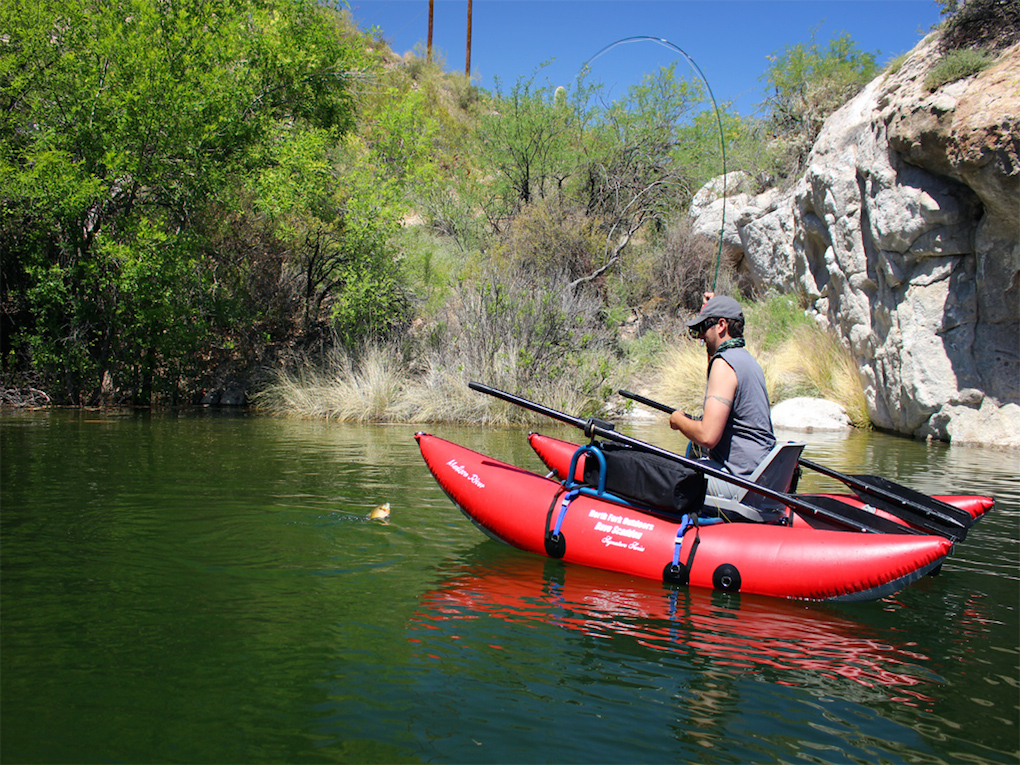 So… I bought a pontoon boat. Anyone reading this blog knows that I'm a die hard creek guy, but at the end of the day, there is a ton of great stillwater in this state. To be honest, I don't know a whole bunch about stillwater trout fishing and figured it was high time to learn. So I found a screaming deal on Dave Scadden Madison River pontoon boat and took it on its maiden voyage to Canyon Lake with my friends Jason and Kristen, in order get my bearings.
The bluegills were out and hungry, and we caught a bunch in the couple hours I was on the lake. I learned a whole bunch about my pontoon and some of the things that I need to tweak and straighten out before I head out on the water next time. Bottom line, the pontoon was a blast, and I couldn't be happier with my purchase. It was super stable and tracked really nicely, once I figured out what I was doing.
Rest assured, there will be plenty of creek fishing in the future, but I'm hoping to spread the love to some of the Arizona lakes in the future.