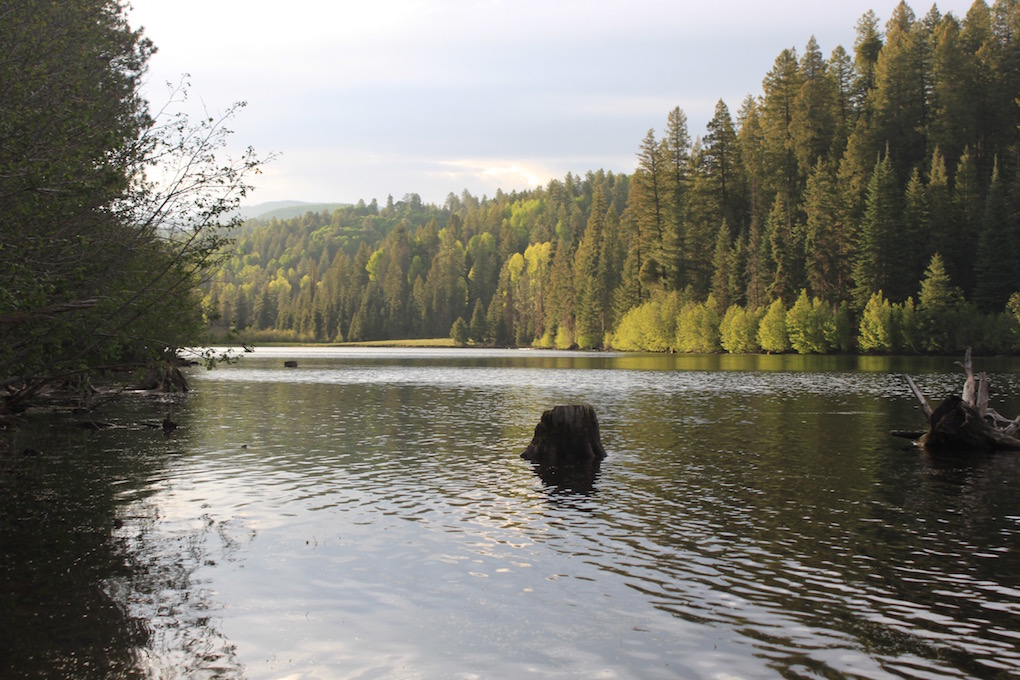 On a recent trip home from Pyramid Lake, the conversation in the truck turned to fishing in Arizona. We started scheming and pretty soon we had made a makeshift plan to fish Christmas Tree Lake. Christmas Tree Lake on the White Mountain Apache Reservation is arguably the prettiest lake in Arizona, and the Apache Trout that live in it's waters are always fun to catch.
We rolled into our camp spot at Hawley Lake in the afternoon and made short work of setting up camp and prepping our pontoons for the next day. Aside from the resident Hawley Lake cows making several appearances in the middle of the night, we had an uneventful evening and woke early to break camp. We were the first ones on Christmas Tree Lake and aside from a flock of turkeys, we had the whole place to ourselves for several hours before the first truck showed up.
Fishing was sporadic and the heavy gusty winds made spotting fish a bit tough, but we managed to all take multiple fish throughout the day.  Ants and hoppers did well as did chironomids and leeches underneath the water's surface. We left the lake satisfied, happy, and scheming about the next trip.