Antonio was able to send me over some other pictures of this past weekend from his camera. Always kind of interesting seeing a trip from someone else's point of view.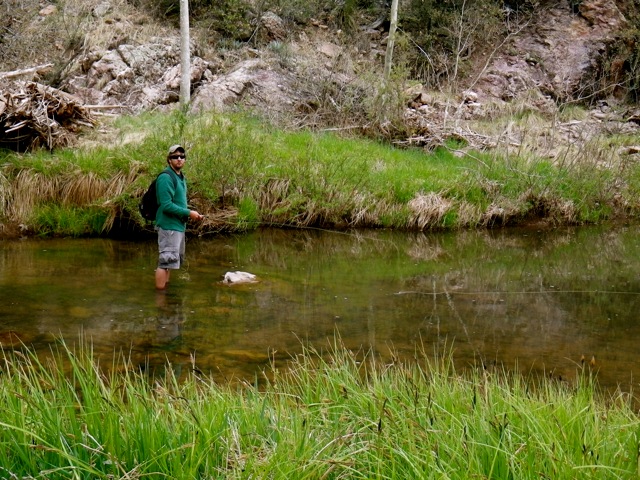 First pool. Looking at this picture, I'm pretty sure I had already lost my net at this point. It would not be a typical day unless I lost or broke something. The fly shop loves me…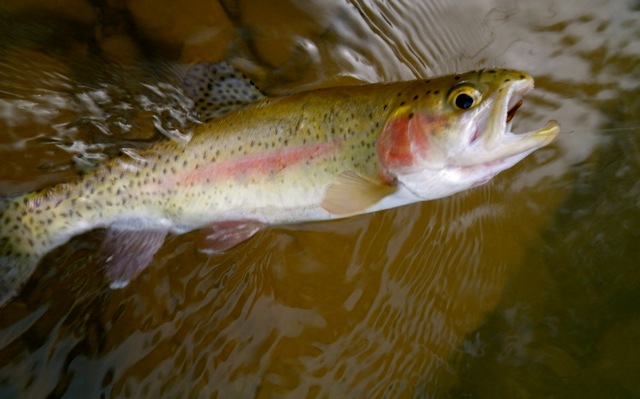 Gorgeous creek residents with bright colors and dark spots. I won't complain when the day is filled with such beautiful fish.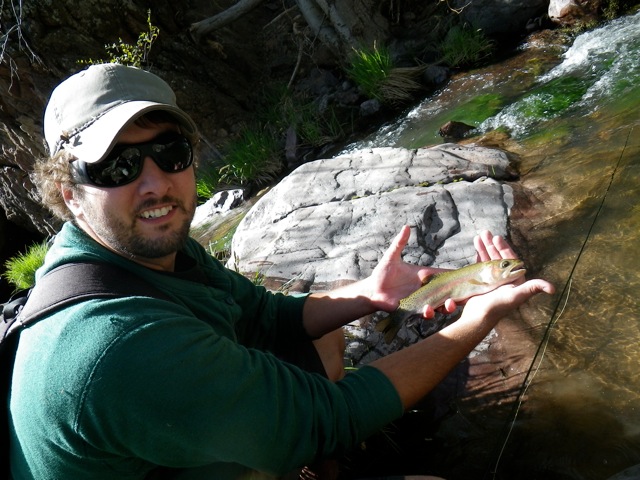 I must have pulled 6 or 7 fish out of this tiny little undercut until this guy charged my fly and splashed the hole so bad he scared everything in there. One of the more unique fish of the day with some interesting spotting. (Same fish pictured below)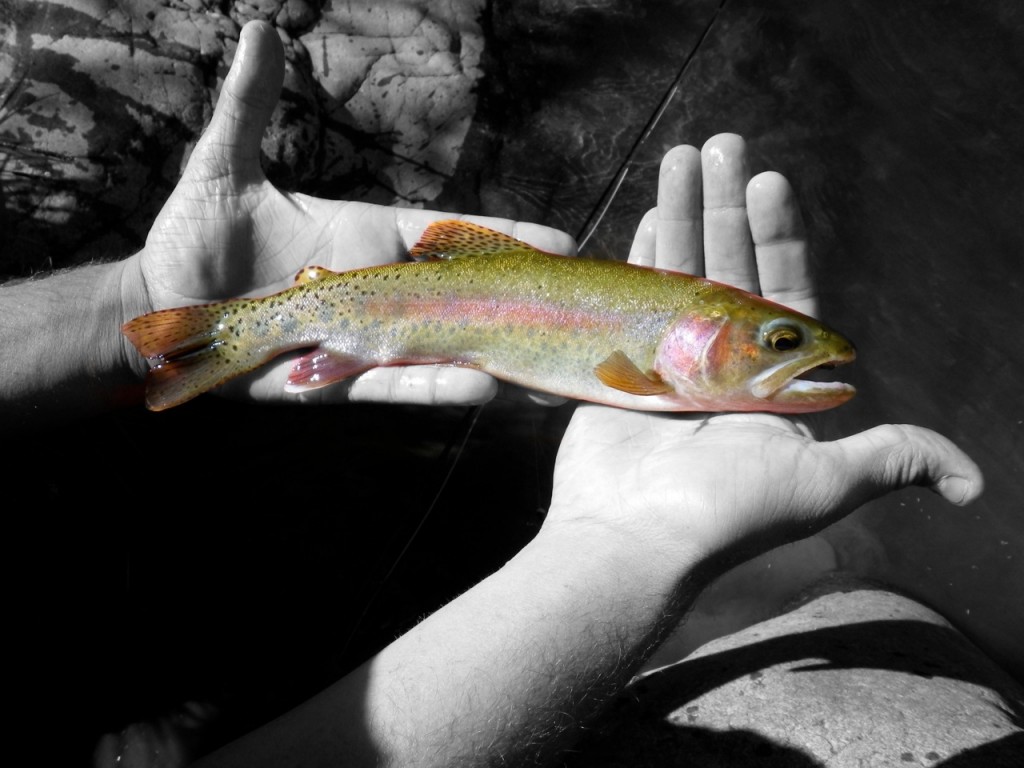 Don't know how you do this, but it sure is cool.