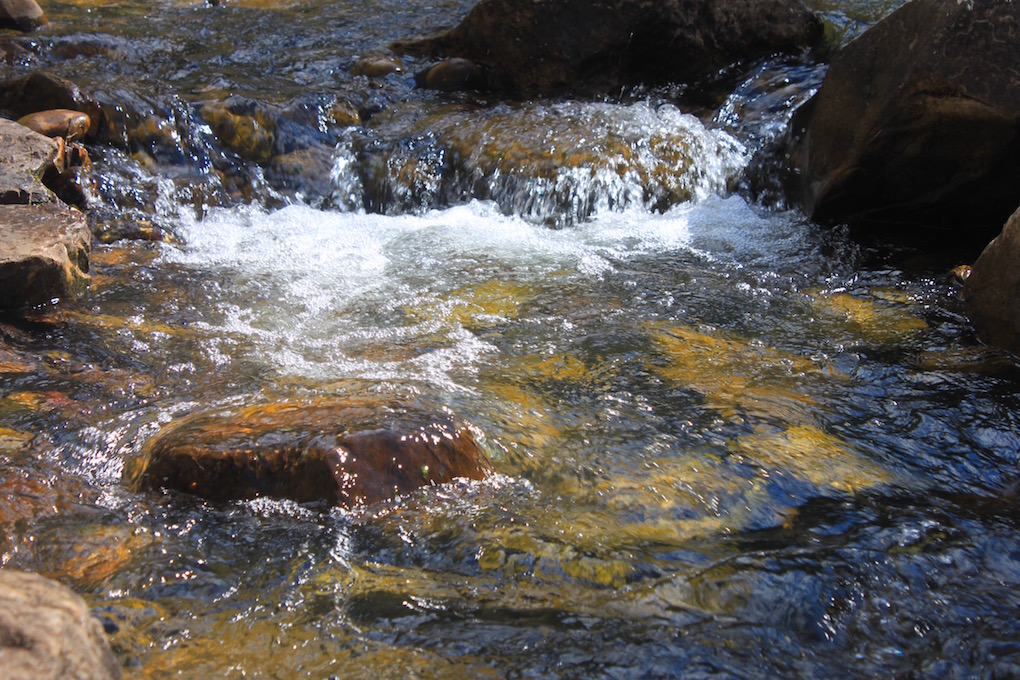 The crusty hamburger buns were all that were left in the cupboard, so I slathered a thick layer of peanut butter and jelly on each side, put the sandwich in a ziplock bag and stowed it in my pack.
Eight hours later, I sat streamside reflecting over the morning of fishing while eating that crusty PB&J. With work and family, the days on the water seem to be fewer and fewer, so I purposefully reveled in the fresh air, the smell of pine trees and the sound of the running water. The big brown trout that had smashed my streamer just an hour before was still fresh on my mind and I replayed the scene in my mind again – bent rod, netting the fish, and the release – over and over.
By the time the sun began to set, it was still several miles back to the truck. The last mile was dark enough where I contemplated digging through my pack for my headlamp, but I trusted the steep canyon pathway, having walked it many times before.