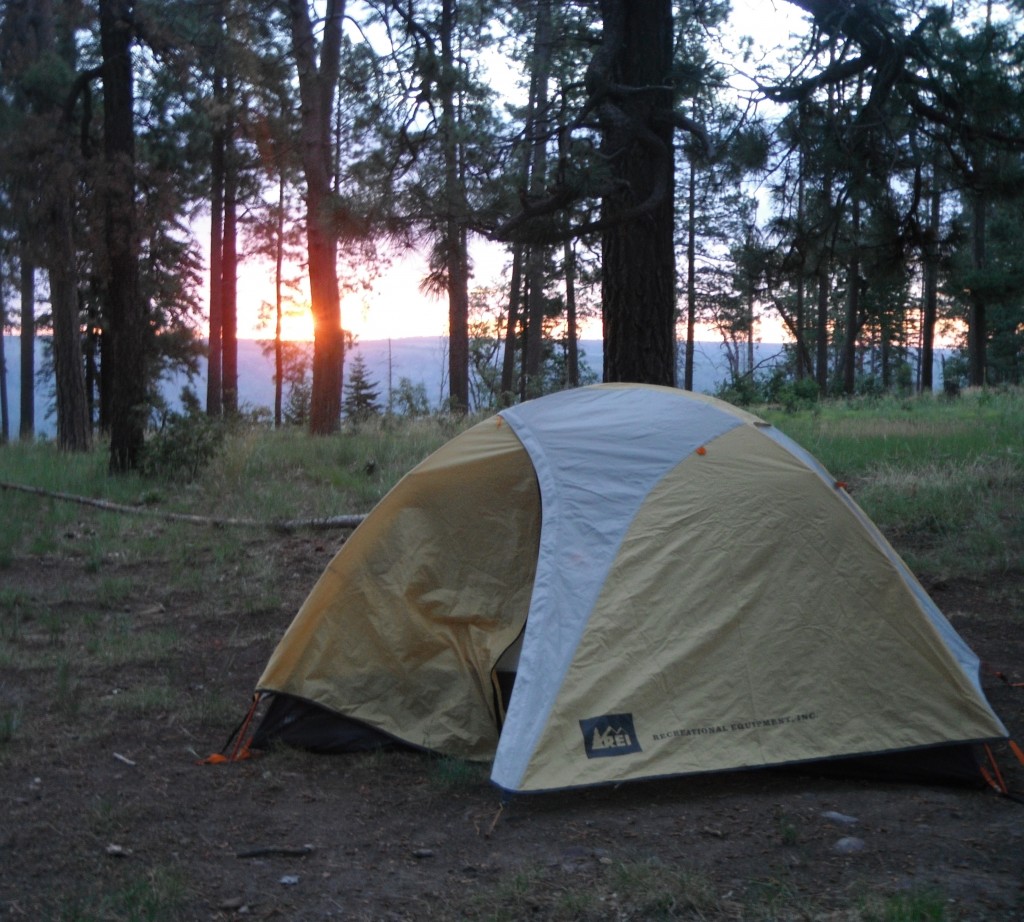 I woke to the beauty of the Arizona sun, rising across the canyon and beaming light into  every corner of the forest. Breakfast rivaled dinner from the night, and the eggs, hash browns, homemade breads and coffee provided us with plenty of energy to break down camp and get things under way.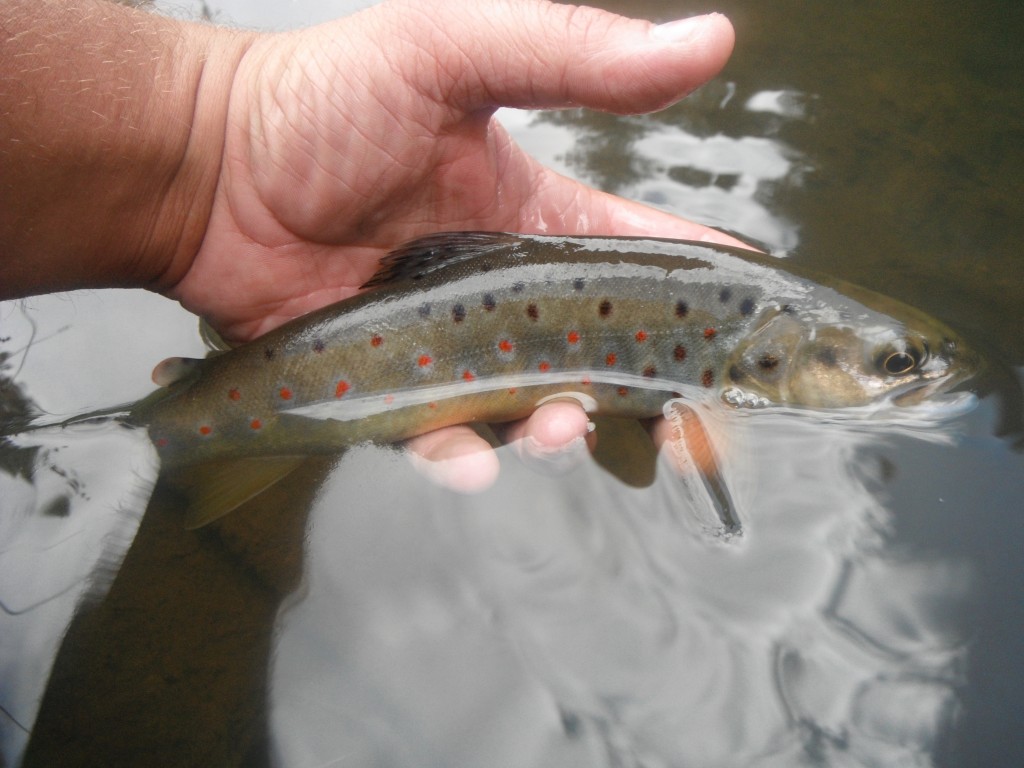 The morning started slow with the temperatures climbing and warming the water we were fishing. We opted to take a look at another stream, but things did not seem much better. When the fishing slows, there is only one place to go…Creekside. After burgers and rehydrating ourselves, the sky darkened in a matter of minutes and thunder and lightening began crashing all around us while rain and hail fell from the sky. We waited patiently and the sun reappeared although the temperature had dropped dramatically. Pete, Erin, and I headed back out to one of my favorite streams were the brown trout were hungry and willing to take the dry fly.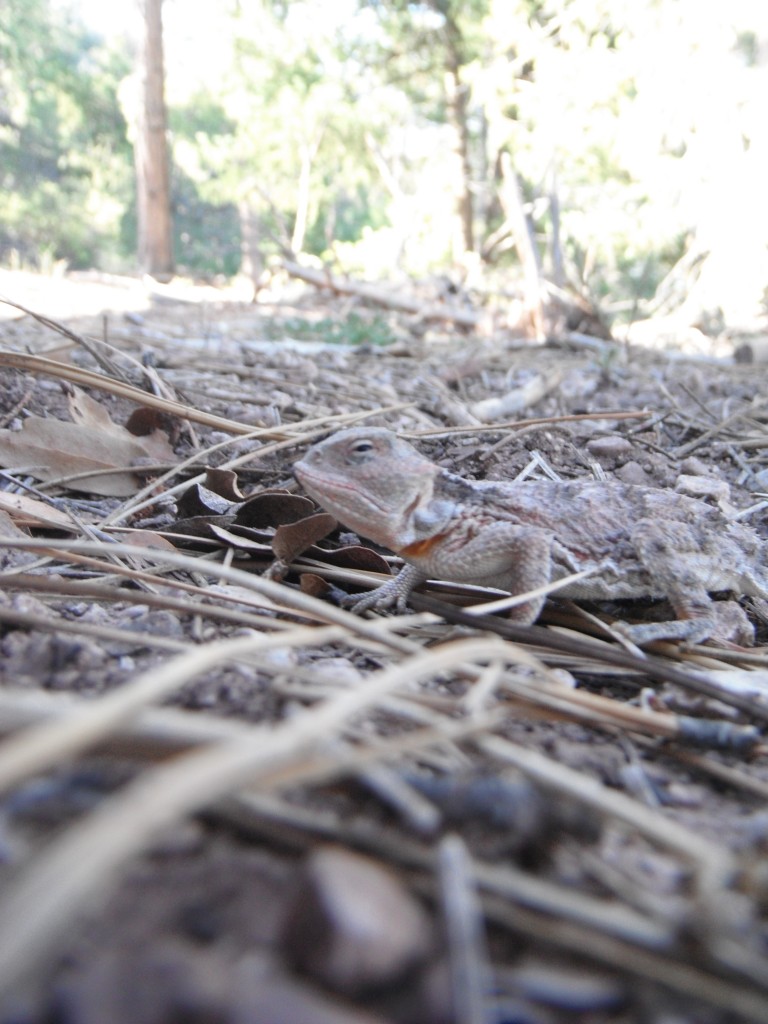 After a while, Pete and Erin took off and I fished my way down and back up the creek picking up fish in all the good looking spots. Nothing too huge, but the fish were gorgeous with bright spotting and creamy colors.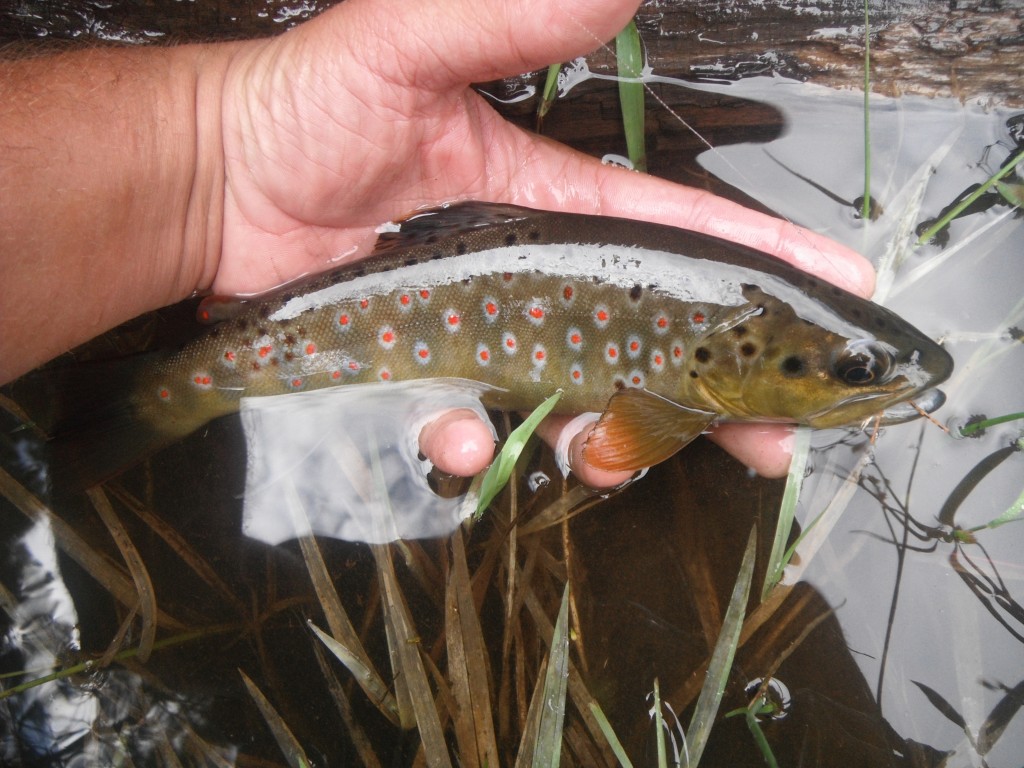 I appreciated the intensity of the weather and the awe inspiring power that comes with an Arizona thunderstorm. It always amazes me to see how vital the rain is to the ecosystems here in Arizona. It was great being able to see Pete and Erin and I enjoyed fishing with them immensely and look forward to meeting up with them again soon.