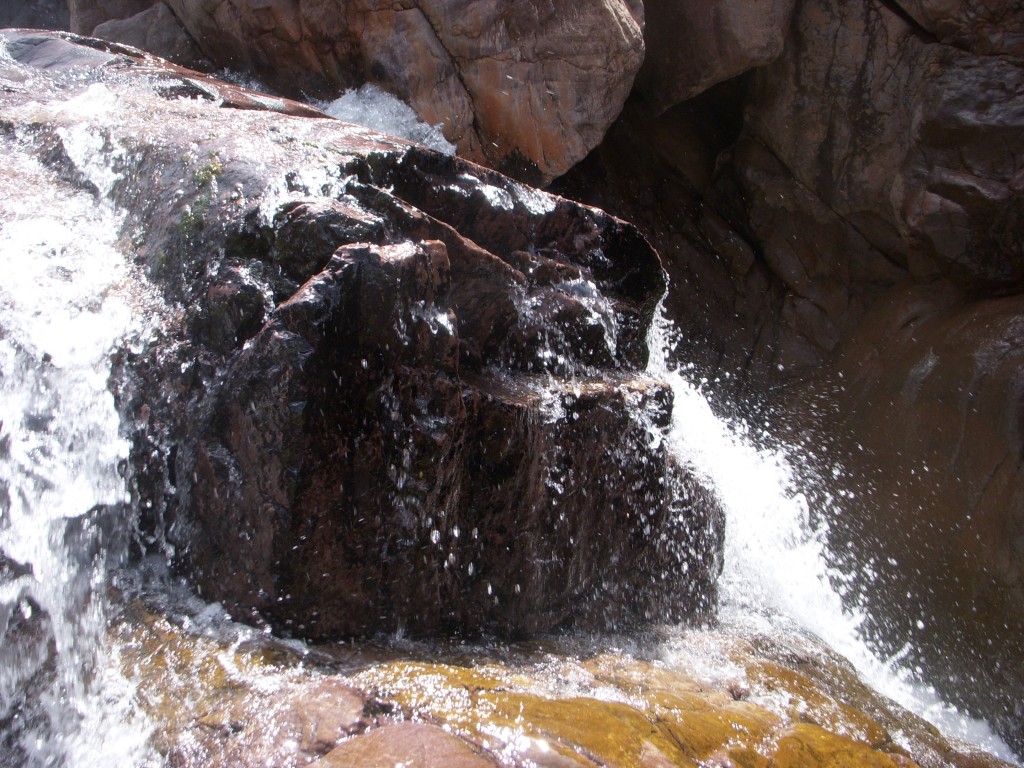 Saturday morning started early as I drove to meet up with a new friend (and now, good buddy) to fish some new water on the Rim. Antonio is a Arizona native and has a great knowledge and even bigger passion for fly fishing in Arizona. We made short work of the hike while bushwacking to the water and after a couple of pools started connecting with some beautiful wild rainbows with the occasional brown sprinkled in.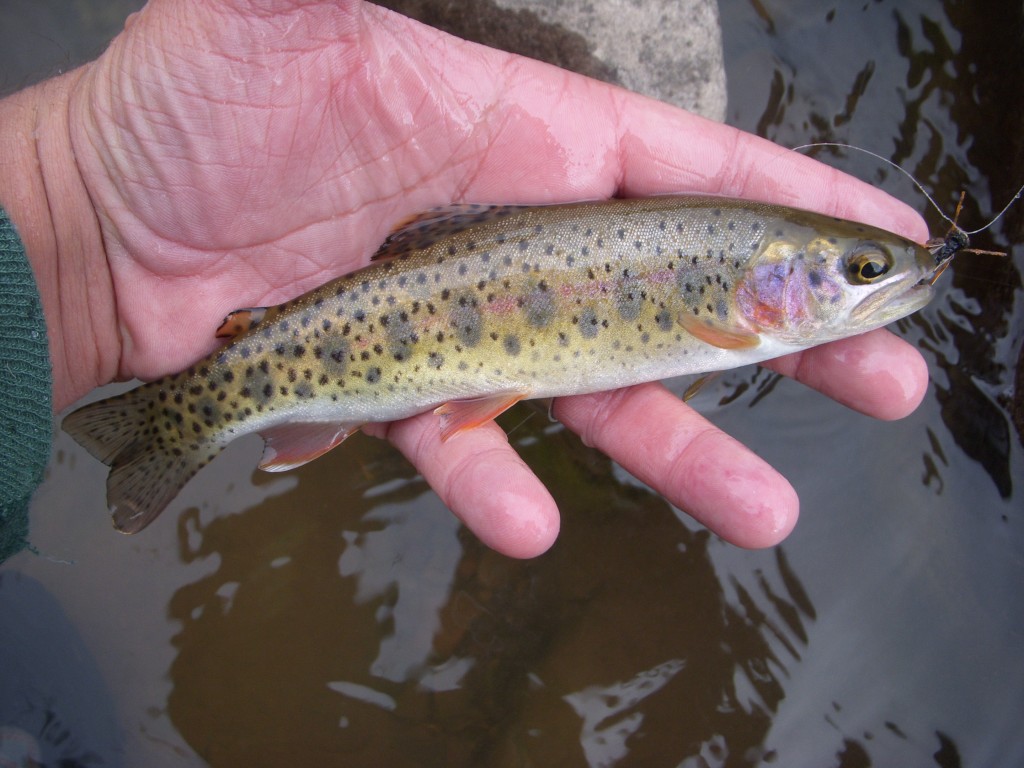 The water was a tad off color which made sneaking close to pools pretty simple. I kept things pretty basic with a mini-hopper and an ice-dubbed pheasant tail. Fishing the good looking pocket water, produced fish after fish and pretty soon it was tough to keep track.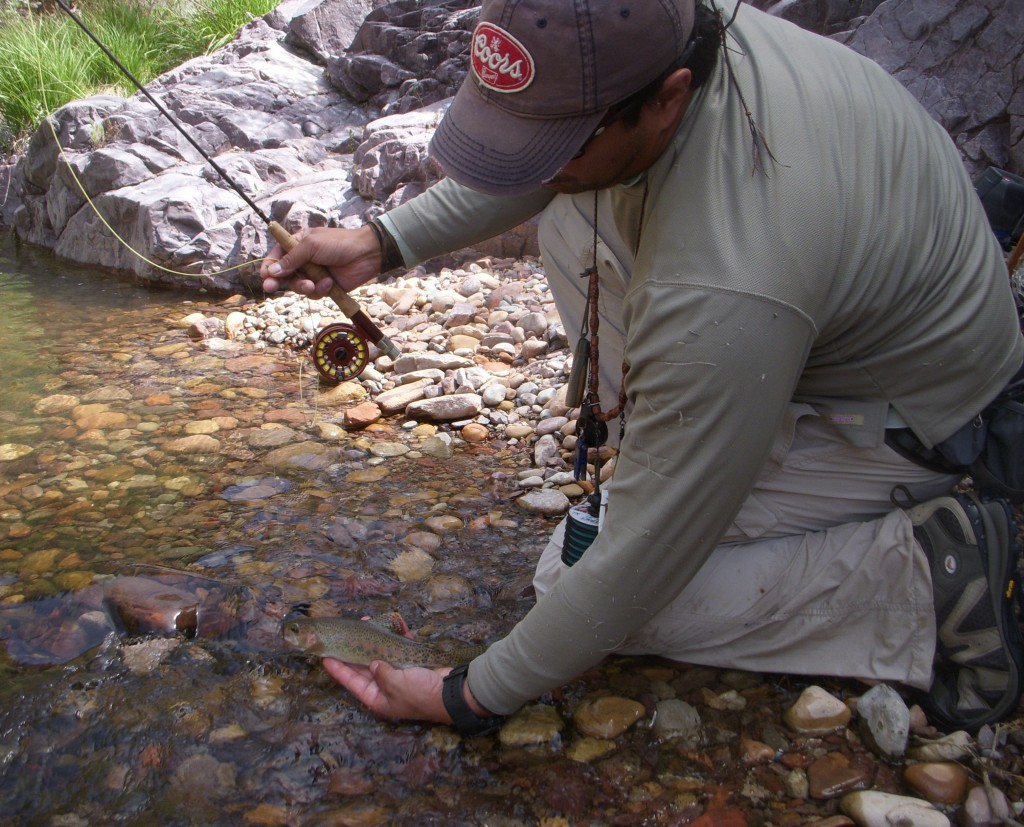 Antonio showed his experience by bringing many fish to hand with his "secret streamer." Truth be told, I really only got one look at it is the early morning when the lighting was not that good, so I could not tell you what it looks like. I think that's the way he would want it. (Just kidding Antonio.) It really was a great time fishing and getting to know a fisherman who has the same kind of passion for putting miles on the boots and getting back into some beautiful country.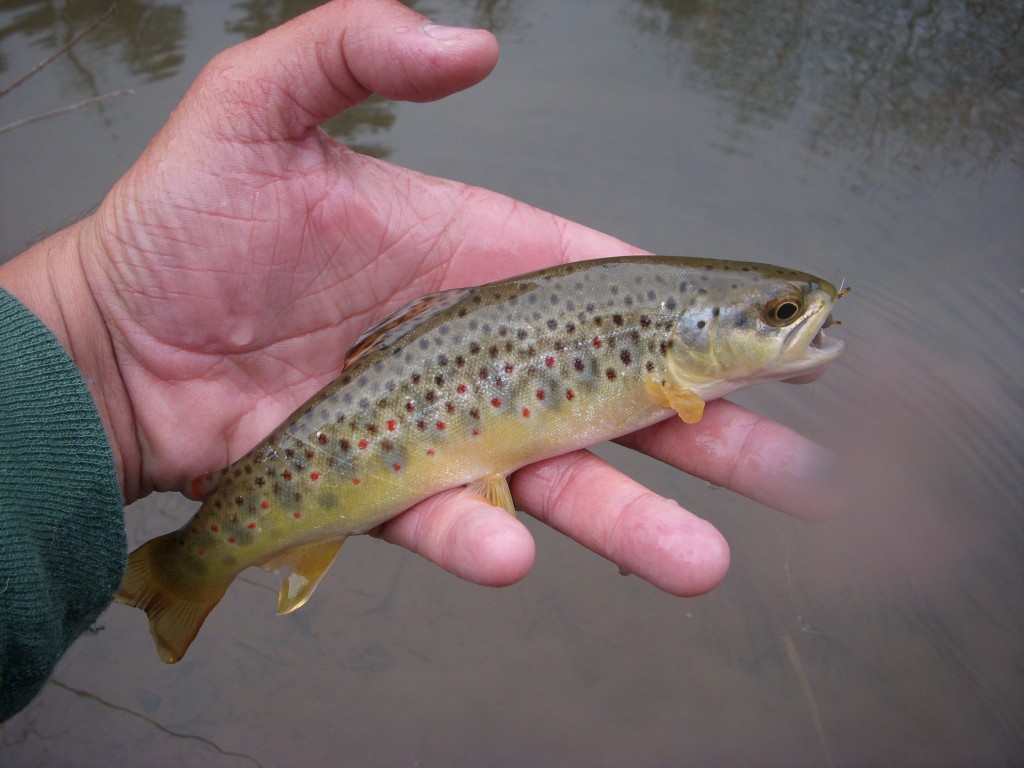 Only a few browns came out to play which was surprising. Considering the color of the water and the fact that streamers were being thrown, we were hoping for a shot at the big boys, but it never happened.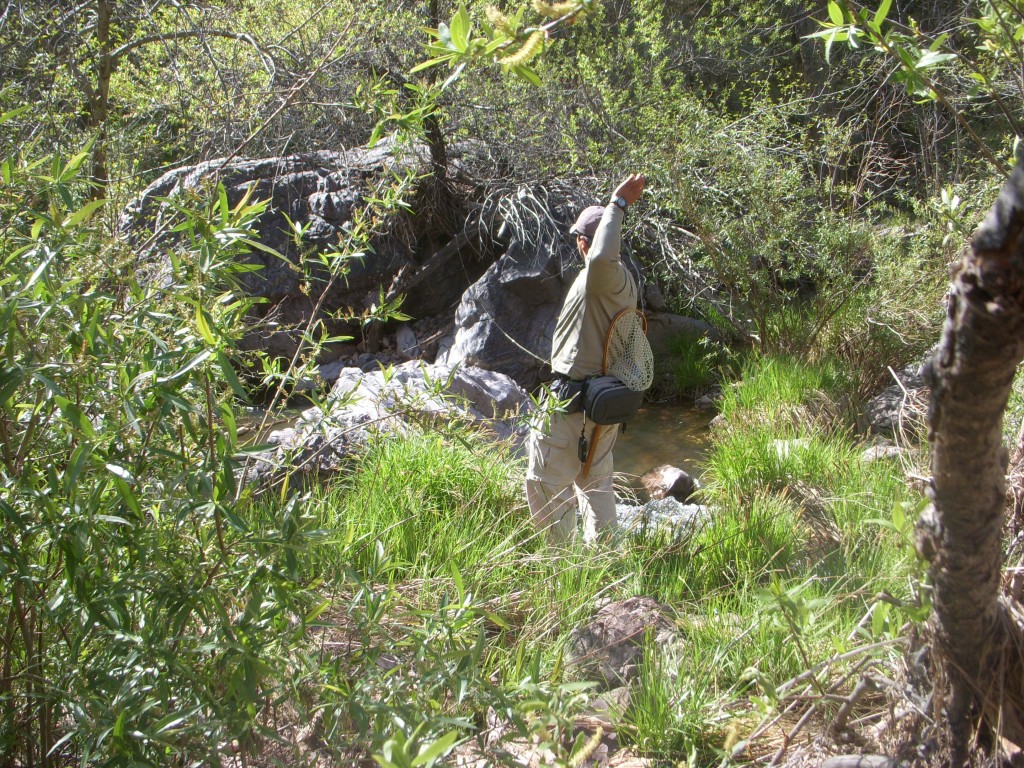 Much of the creek was tight quarter fishing which called for adaptation and patience.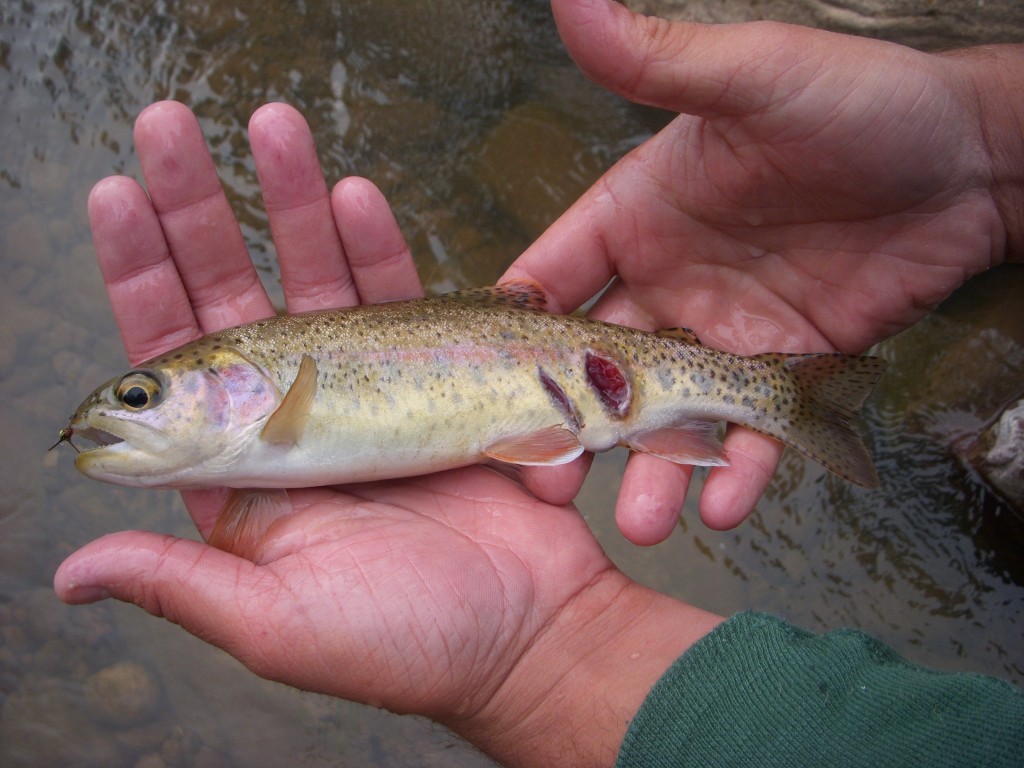 This guy has probably seen better days. As I was playing him to release, the bright red caught my eye. The wound looked fairly fresh and I hope the little guy makes it.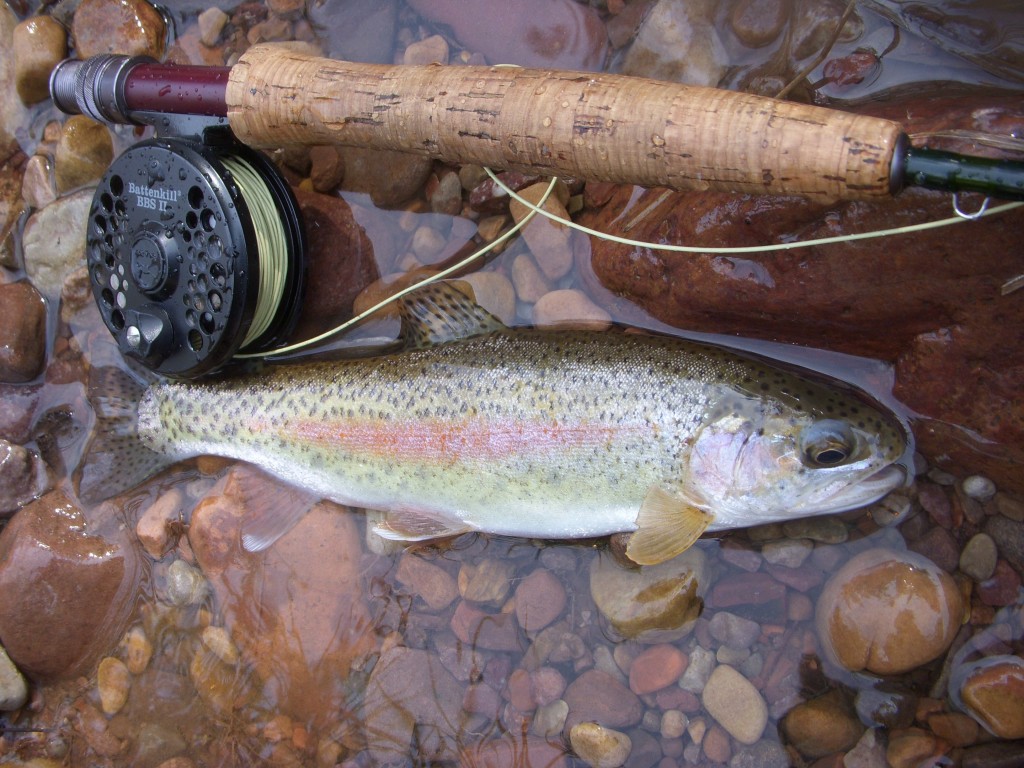 The day started off fairly overcast and it was a coin flip whether the sun was going to break through the clouds at all.  By midday the clouds were gone and the canyon started to heat up. There were some huge mayflies in the air and a few steady hatches taking place on the water.  The stream meandered and eventually we ended up in some pretty rugged country.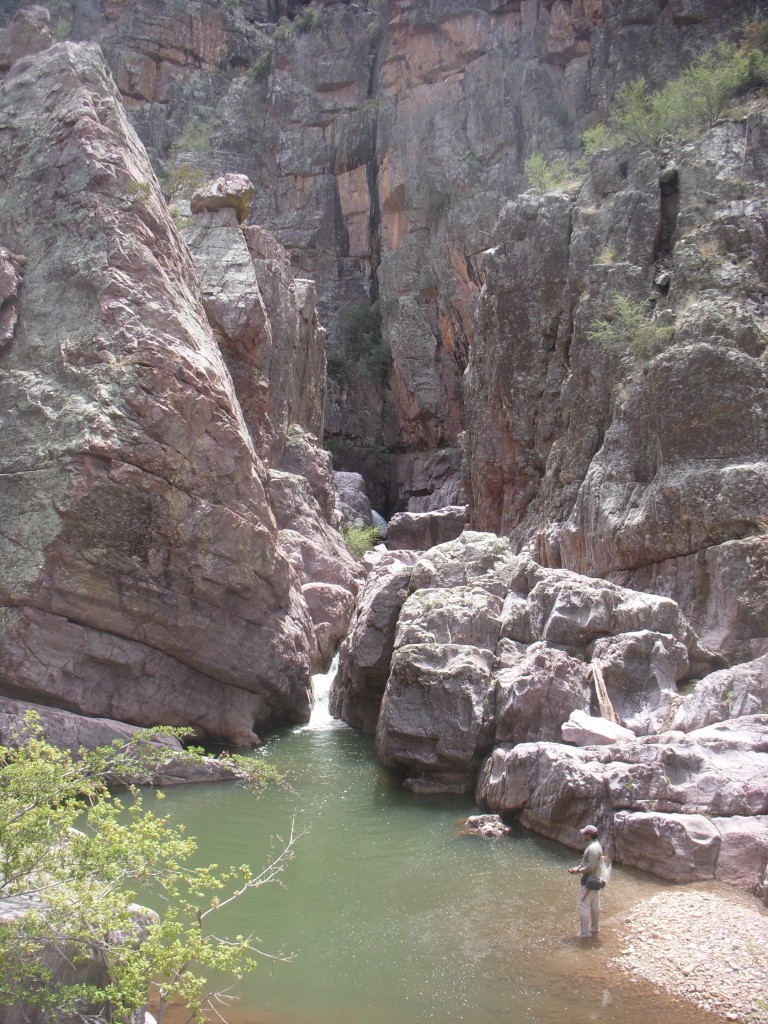 We were ultimately forced to turn back as the way forward was passable, but extremely gnarly and rugged. It definitely put a fire in both our fishermen souls to head back with the proper gear to go farther in to this beautiful country. Arizona never ceases to amaze me with all its diverse landscape.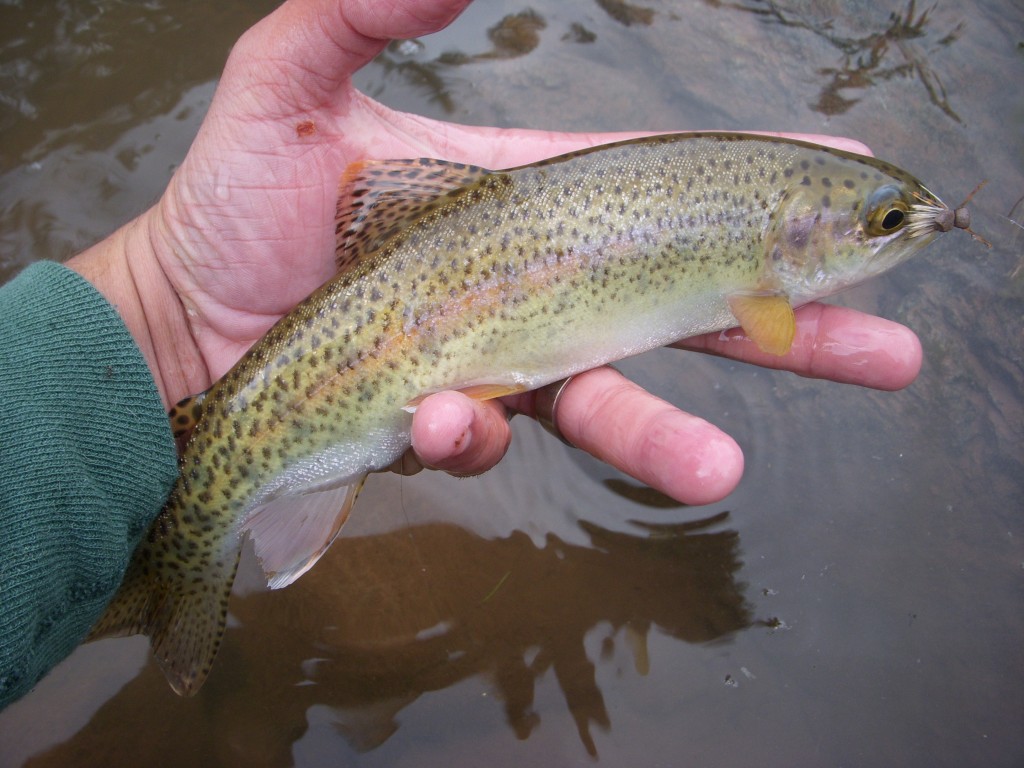 There truly is no better way than to truly get to know someone than by fishing with them. After a phenomenal meal of Mexican food topped off with a well deserved Dairy Queen, we moved quickly through the changing desert landscape back to Phoenix. Shaking hands as we parted ways, it will not be long till we are headed back up to fish some of this wild water.