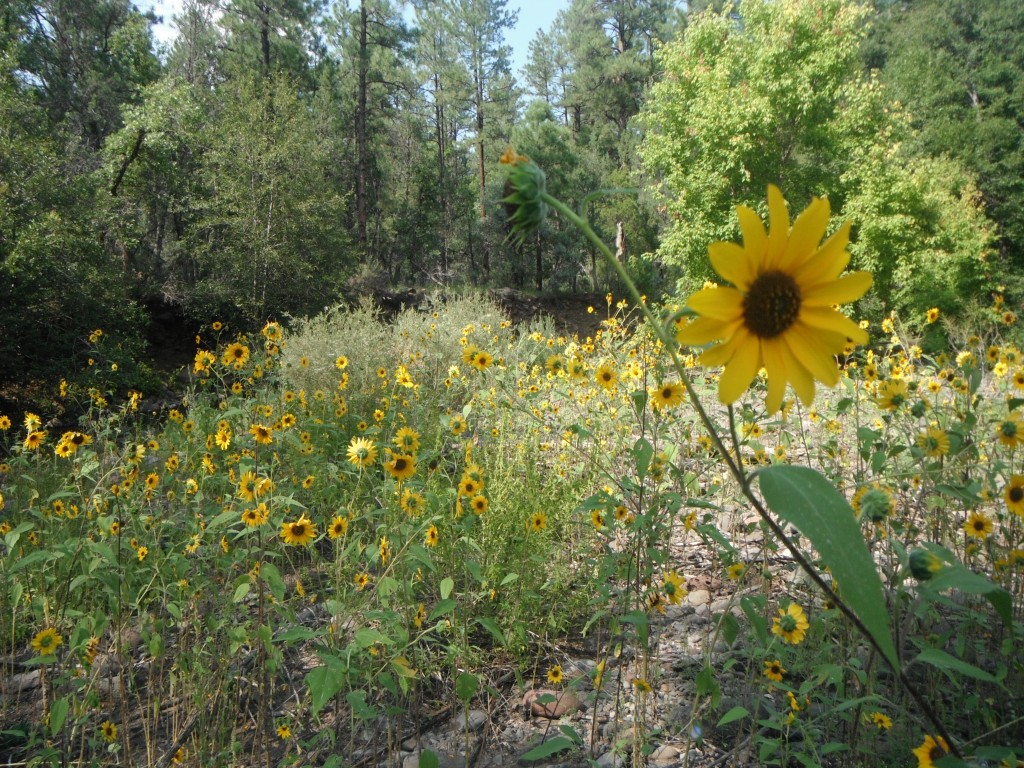 Labor Day weekend in Arizona can be a crazy time in the high country. It seems that everyone packs the tents and campers and head north to get out of the valley heat. Fishing on the Rim can be downright crowded and unproductive with the holiday weekend traffic so my buddy, Antonio, and I looked for other options. After weighing some of our options, we decided to head to the White Mountains and fish one of the creeks there.
The drive up through the desert and the pines took us through some of the most beautiful country in the state. The truck bounced over the last couple of washboard miles and we pulled up to one of the prettiest pieces of water. We rigged up our fly rods, and with high hopes we fished our way upstream. The water we fished was pristine and fishy, but were surprised with the very few number of fish that we saw and caught. After lunch and a long break we hit the water again and with the benefit of a clouding sky, we caught a few fish. Antonio caught a beautiful colored brown that posed for the picture below.
Labor Day Weekend signals the beginning of the end of summer. It brings with it the hope of cooler temperatures and a reminder to get out the shotgun and start thinking about hunting birds. A day in the mountains exploring a new creek with a buddy was a great way to spend the holiday. I'm looking forward to heading back and putting some more time on this water.